Minivan; Built in Japan
transverse front-engine/front- or all-wheel drive
Good condition price range: $1,000 – $1,700*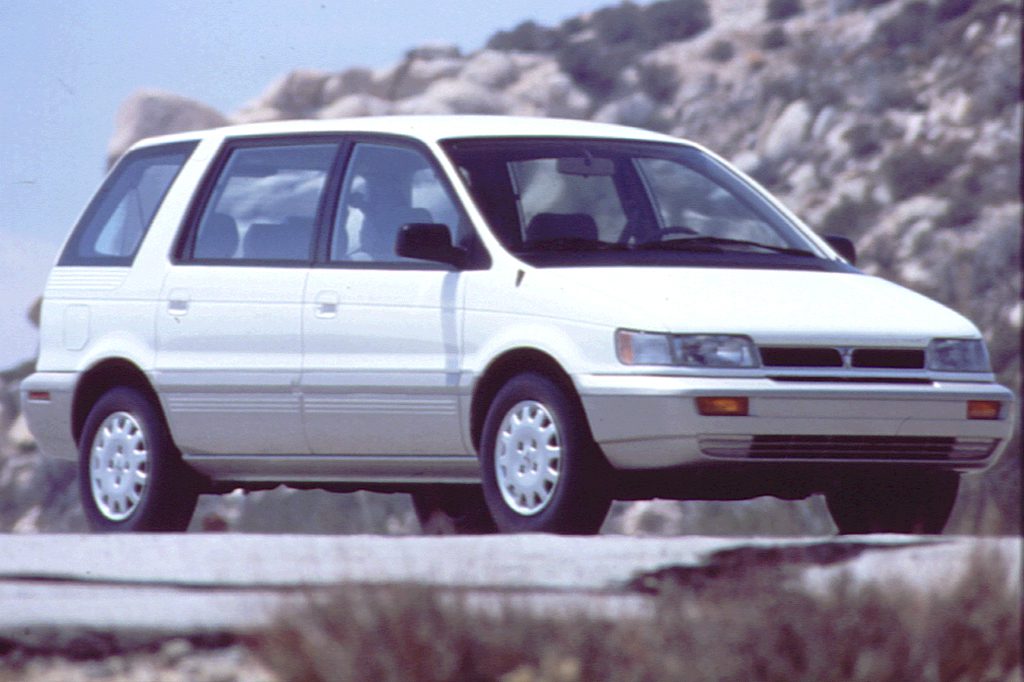 1992 Mitsubishi Expo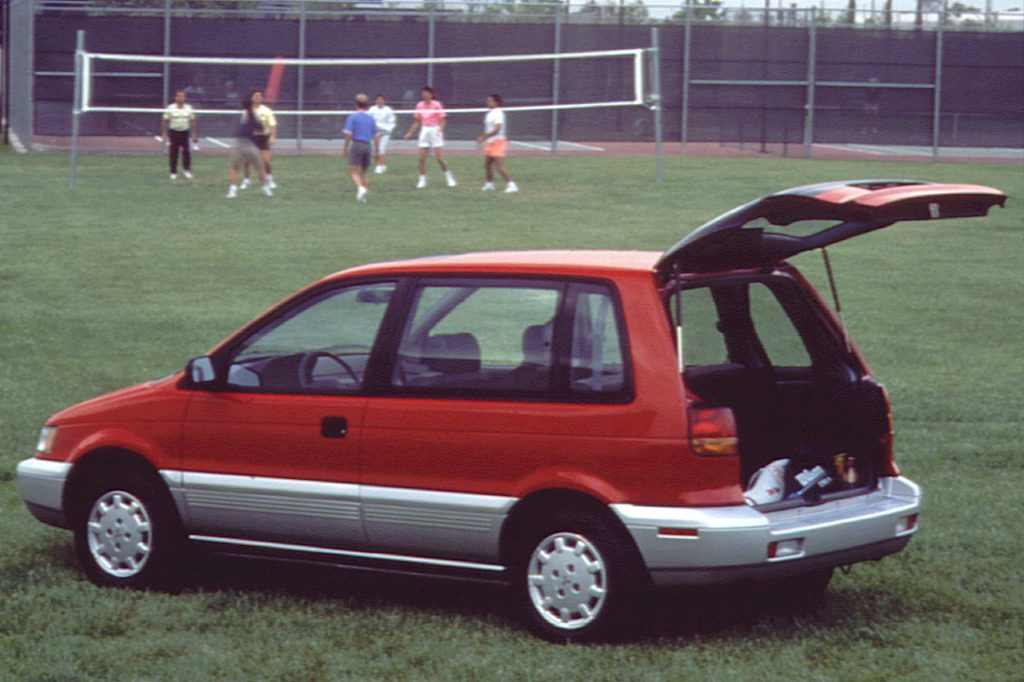 1992 Mitsubishi Expo LRV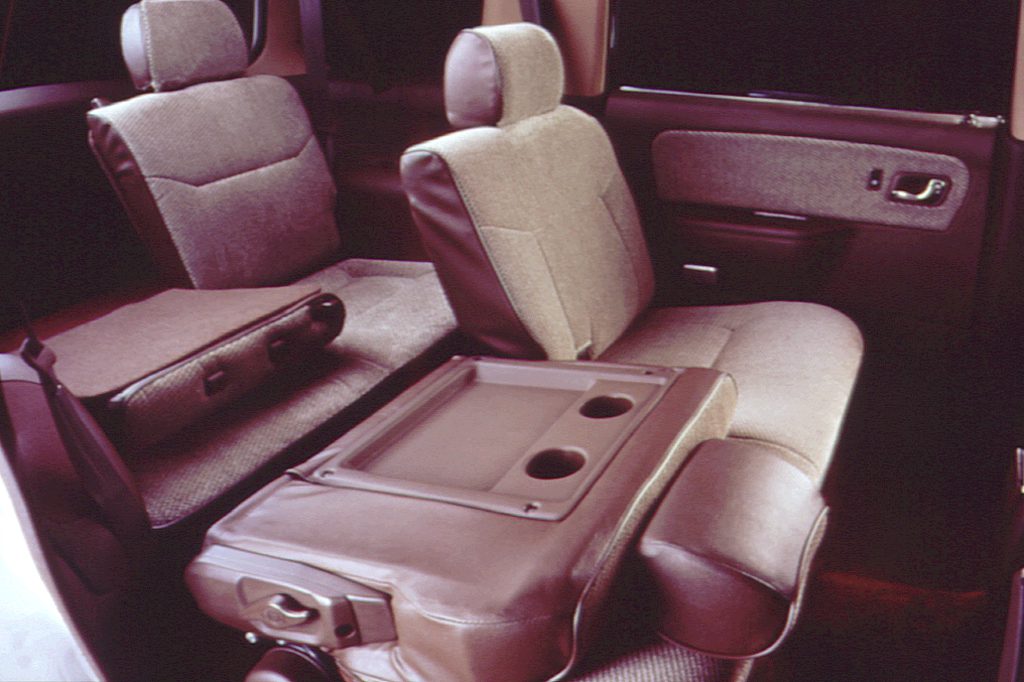 1992 Mitsubishi Expo interior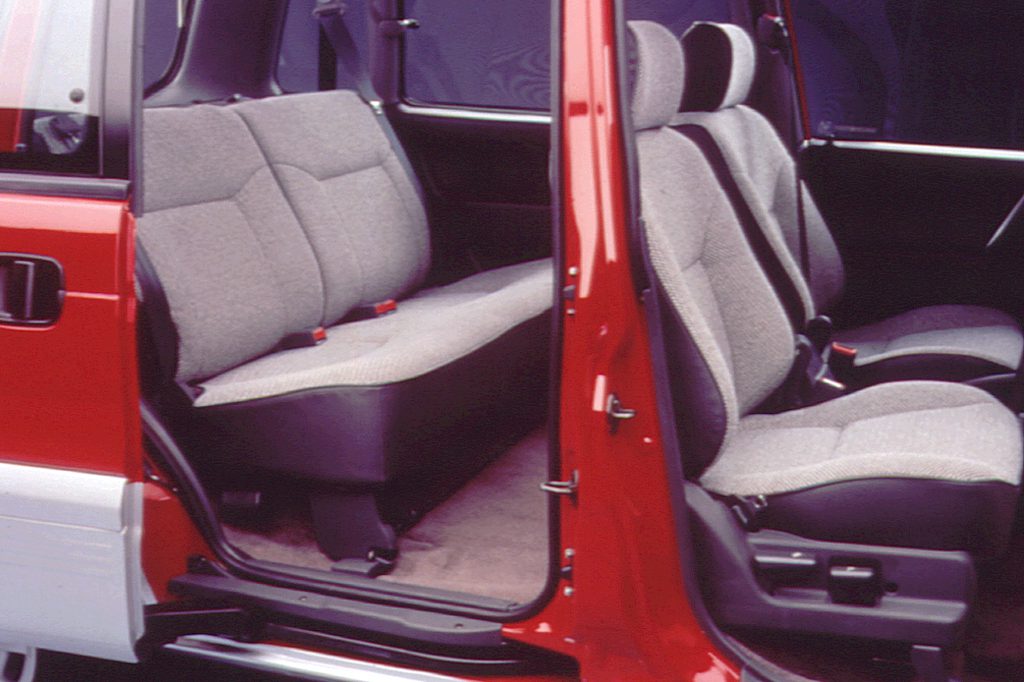 1992 Mitsubishi Expo interior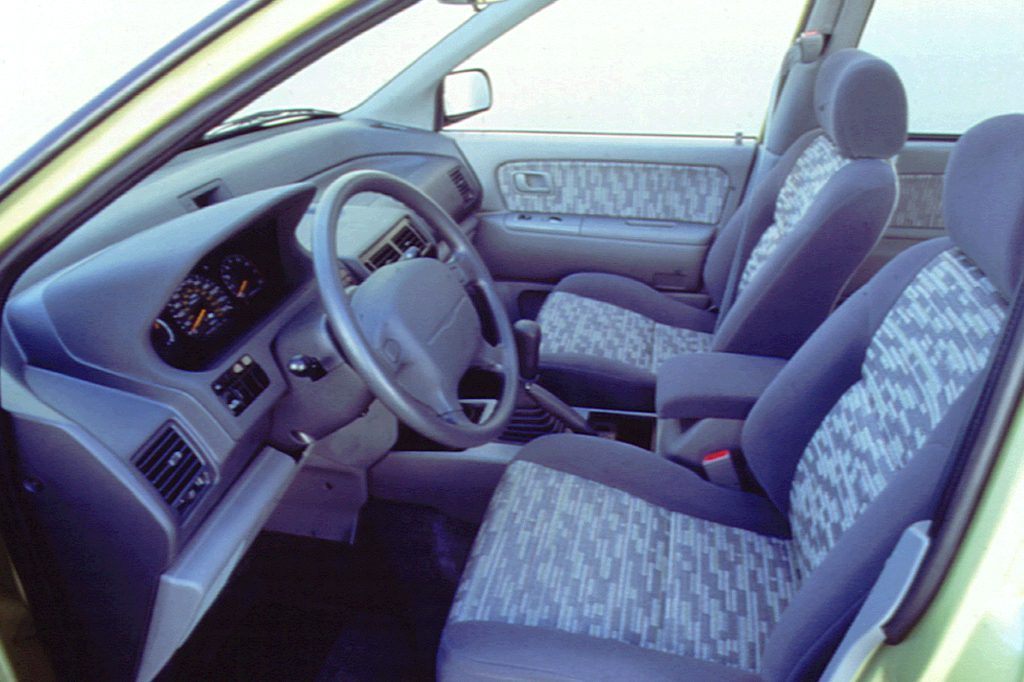 1994 Mitsubishi Expo interior
Pros:

All-wheel drive (Expo AWD)
Optional antilock brakes
Passenger and cargo room

Cons:

Acceleration (LRV/automatic)
Handling
Noise
Each breed of Expo is worth a look, and definitely versatile for passengers and cargo. But don't expect too much beyond their practical merits.
Overview
Mitsubishi launched twin "mini-minivans" for 1992, sized between subcompact wagons and minivans. Expo was a 7-passenger wagon, with four swing-open side doors and a one-piece rear liftgate. Expo LRV seated five, with a body nine inches shorter, two front doors, a sliding right-rear door, and a rear hatch. A 116-horsepower, 2.4-liter 4-cylinder engine powered the Expo, while a 1.8-liter four went into the LRV. Three models of each size were offered: base, Sport, and Sport AWD. The AWD version of either Expo had permanent 4-wheel drive; others were front-wheel drive. Plymouth marketed a variant of the LRV as the Colt Vista; Eagle called its version the Summit Wagon.
Yearly Updates
1993 Expo/Expo LRV
For 1993, most Expos got 20 more horsepower, as the 2.4-liter four rose from 116 to 136 horsepower–courtesy of a switch to four valves per cylinder. The base-model Expo LRV stuck with the 113-horsepower, 1.8-liter engine. A new base AWD version of the regular Expo joined the lineup, while the all-wheel-drive rendition of the LRV no longer was considered Sport-level.
1994 Expo/Expo LRV
A driver-side airbag went into '94 models, set in a new 4-spoke steering wheel. The driver got a height-adjustable shoulder belt, but the front passenger kept a motorized belt arrangement. Expo lost its upscale SP models, but base Expos adopted some of their features as standard equipment. The LRV dropped to front-drive base and Sport models, abandoning the AWD edition.
1995 Expo/Expo LRV
Expo was unchanged in its final season. Few were sold.