Sporty/performance car; Built in Japan
2-door convertible
2-door coupe
transverse front-engine/front-wheel drive
Good condition price range: $1,000 – $3,000*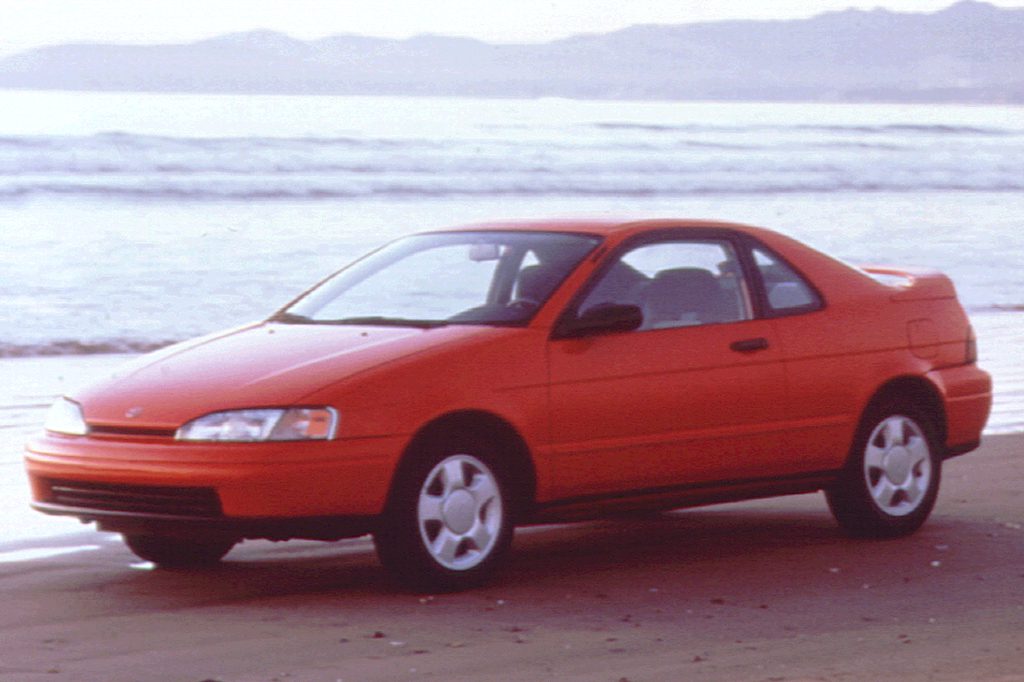 1992 Toyota Paseo 2-door coupe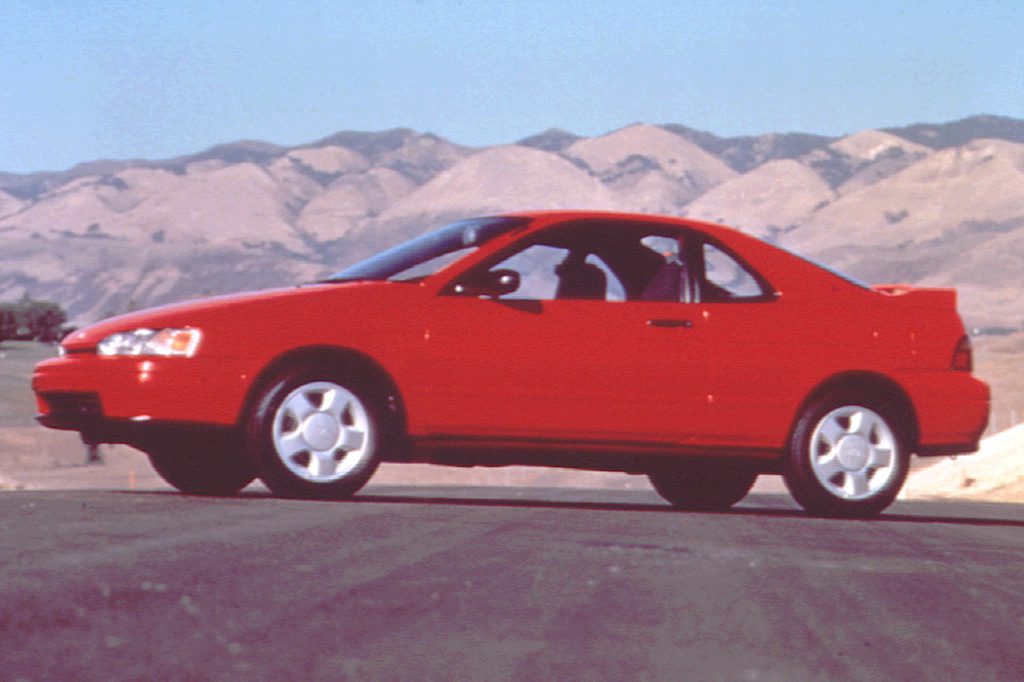 1993 Toyota Paseo 2-door coupe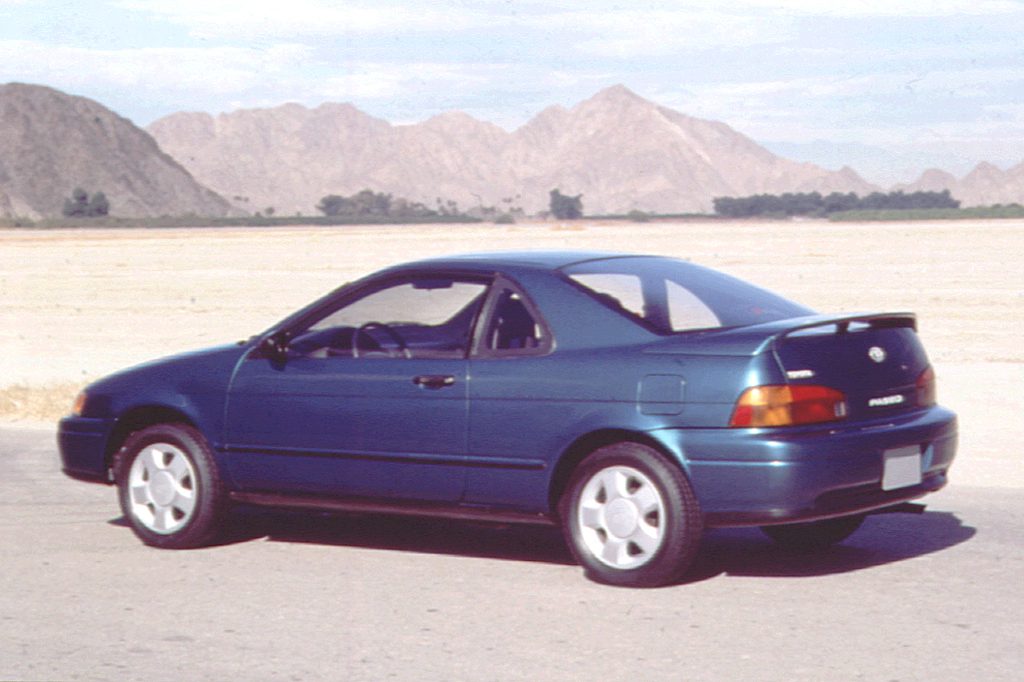 1995 Toyota Paseo 2-door coupe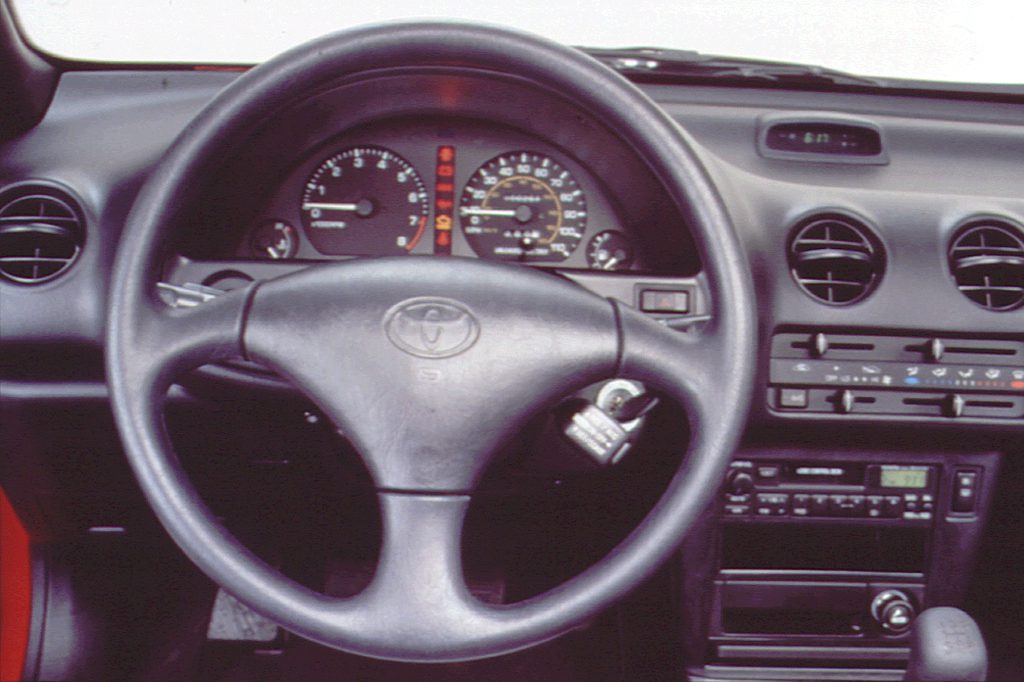 1992 Toyota Paseo interior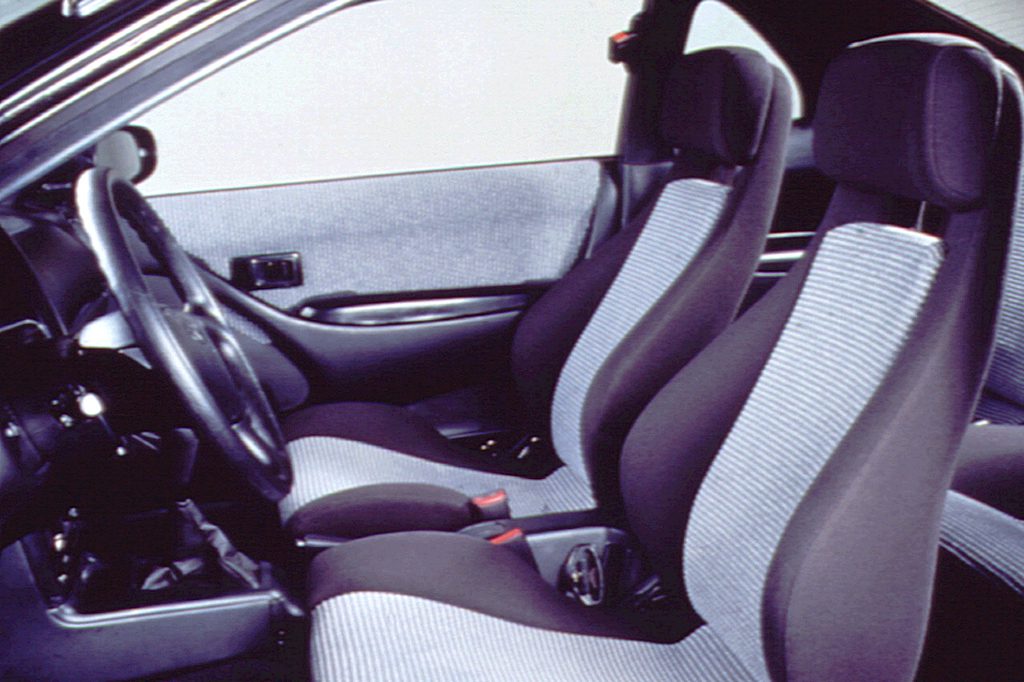 1992 Toyota Paseo interior
Pros:

Fuel economy
Maneuverability

Cons:
Paseos aren't the best or the cheapest small sport coupes. Because convertibles were available for such a short time, they're sure to be rarities on the used-car market.
Overview
Smaller and less costly than a Celica, the front-drive Paseo sport coupe replaced the 2-door Corolla GT-S and SR5 in 1992. Paseo shared its wheelbase with the subcompact Tercel, but styling differed considerably. The 4-cylinder engine also came from the Tercel, but was boosted to 100 horsepower with the addition of dual camshafts. A 5-speed manual transmission was standard; 4-speed automatic optional. Paseos got a firmer suspension than Tercel, including a rear stabilizer bar and 14-inch tires (versus the Tercel's 13-inch rubber).
Yearly Updates
1993 Paseo
A driver-side airbag was installed in 1993 models, as antilock braking became optional.
1994 Paseo
Like other Toyotas, Paseo switched to CFC-free refrigerant for its optional air conditioning. Also, passenger seatbelts added automatic-locking retractors.
1995 Paseo
Cars sold in states with California-level emissions requirements used a 93-horsepower engine, while the rating in other states remained at 100 horsepower.
1996 Paseo
Reshaping for '96 was accompanied by installation of dual airbags. Styling changes included a smoother nose, larger rear quarter windows, and a more shapely tail. Despite this year's sleeker look, dimensions were unchanged. Interior dimensions also remained as before, but the newly designed, dashboard incorporated a passenger-side airbag. Both the driver and front passenger now had manual 3-point seatbelts. All Paseo engines now were rated at 93 horsepower.
1997 Paseo
A convertible joined for 1997, but both body styles failed to last past the end of the model year. The convertible got a manual folding top, with a heated glass rear window.