Midsize car; Built in USA
2-door coupe
4-door sedan
transverse front-engine/front-wheel drive
Good condition price range: $1,000 – $2,300*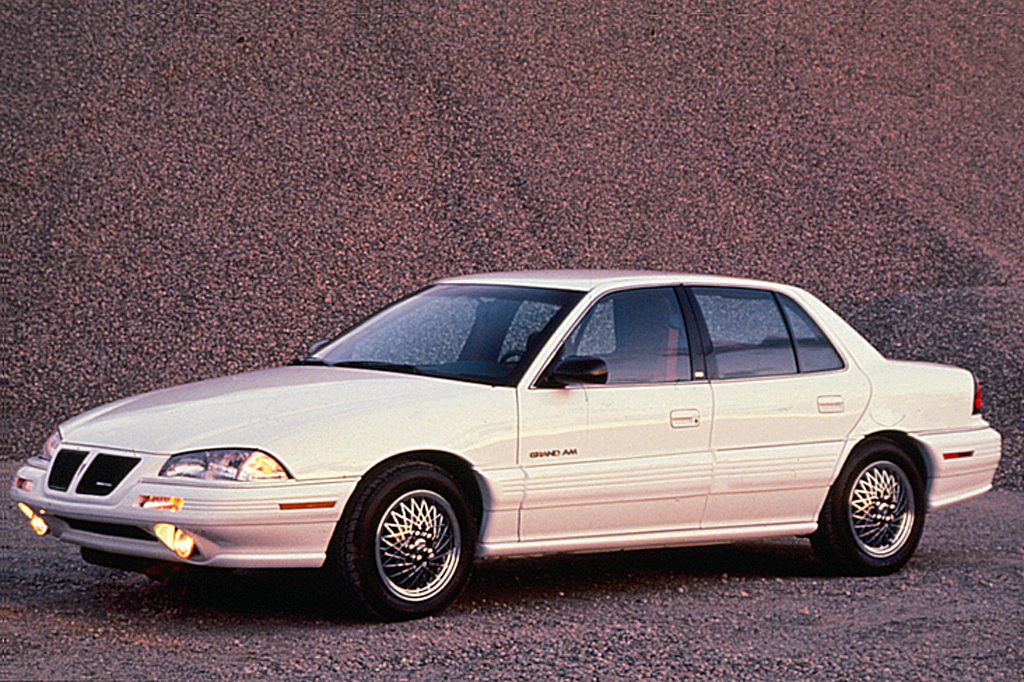 1992 Pontiac Grand Am 4-door sedan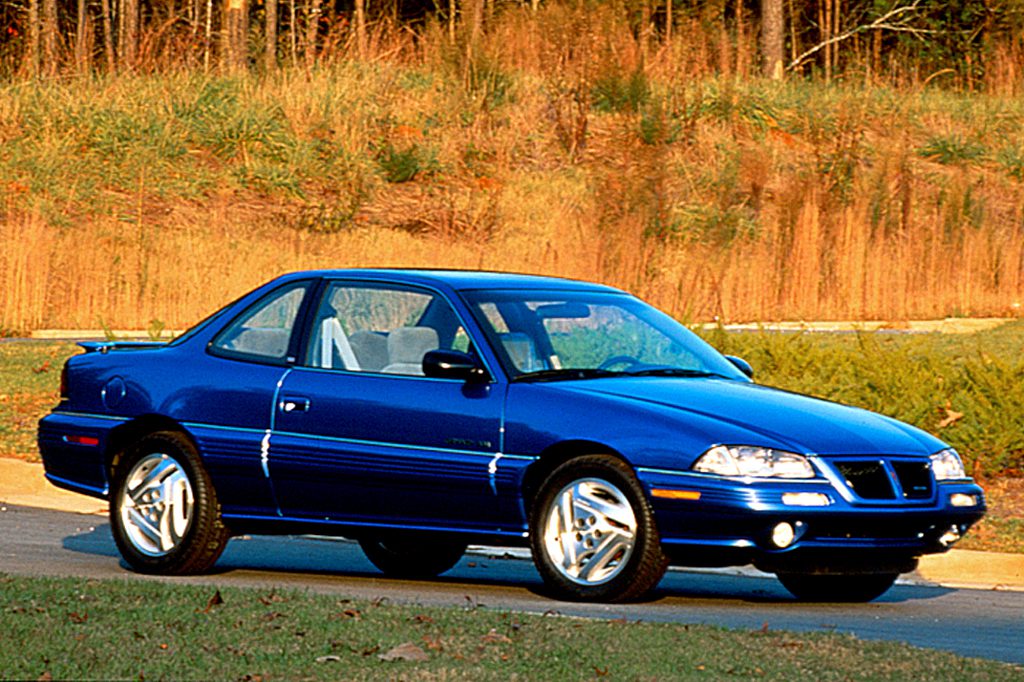 1993 Pontiac Grand Am SE 2-door coupe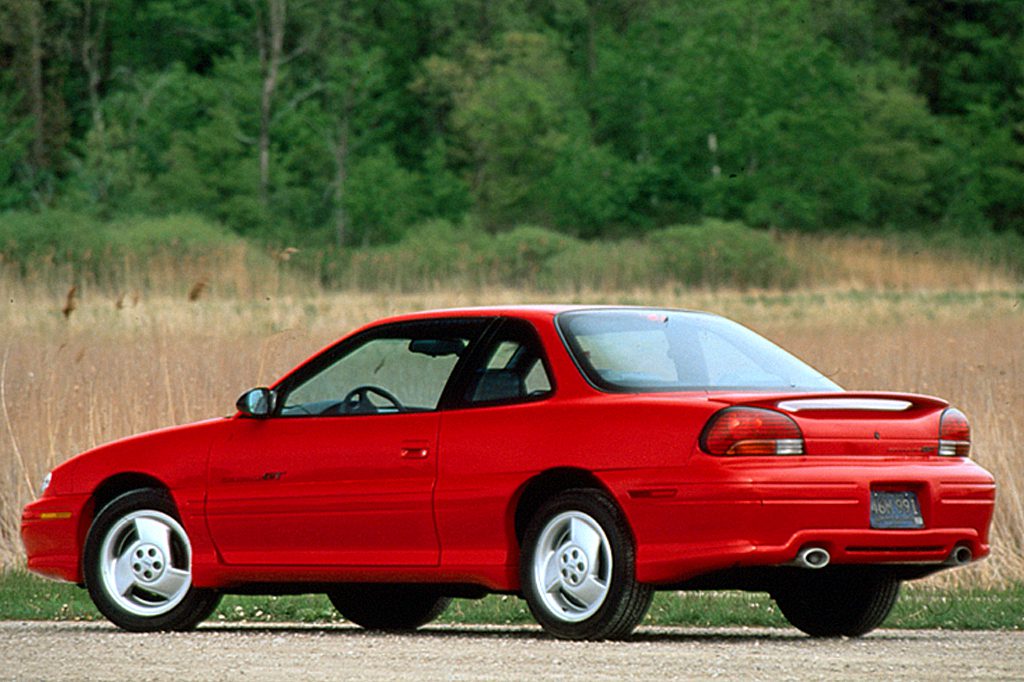 1996 Pontiac Grand Am GT 2-door coupe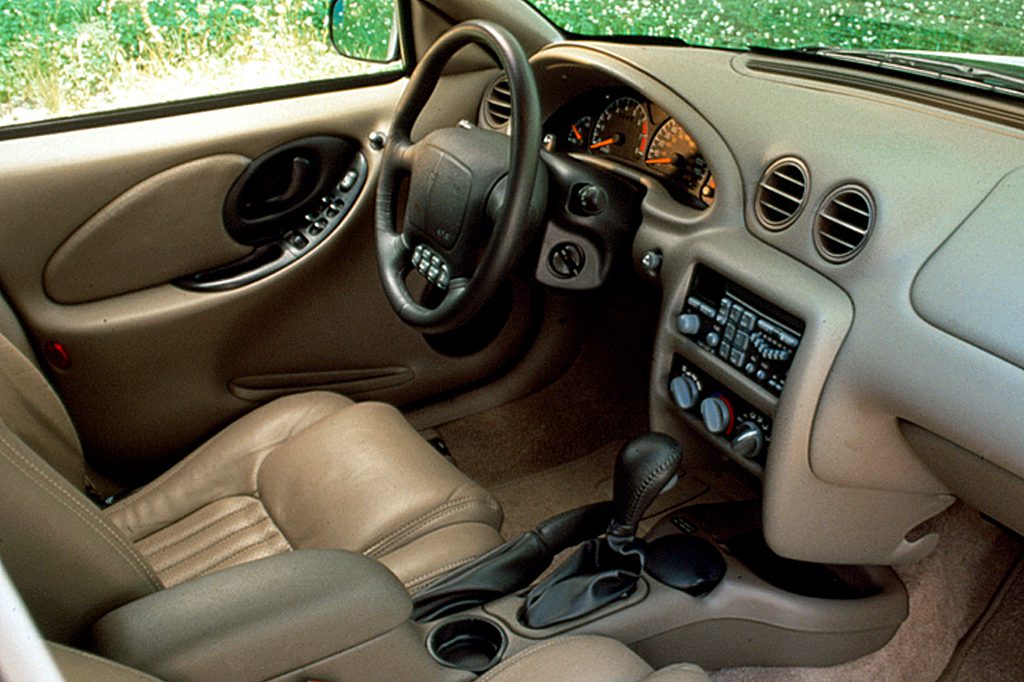 1996 Pontiac Grand Am SE interior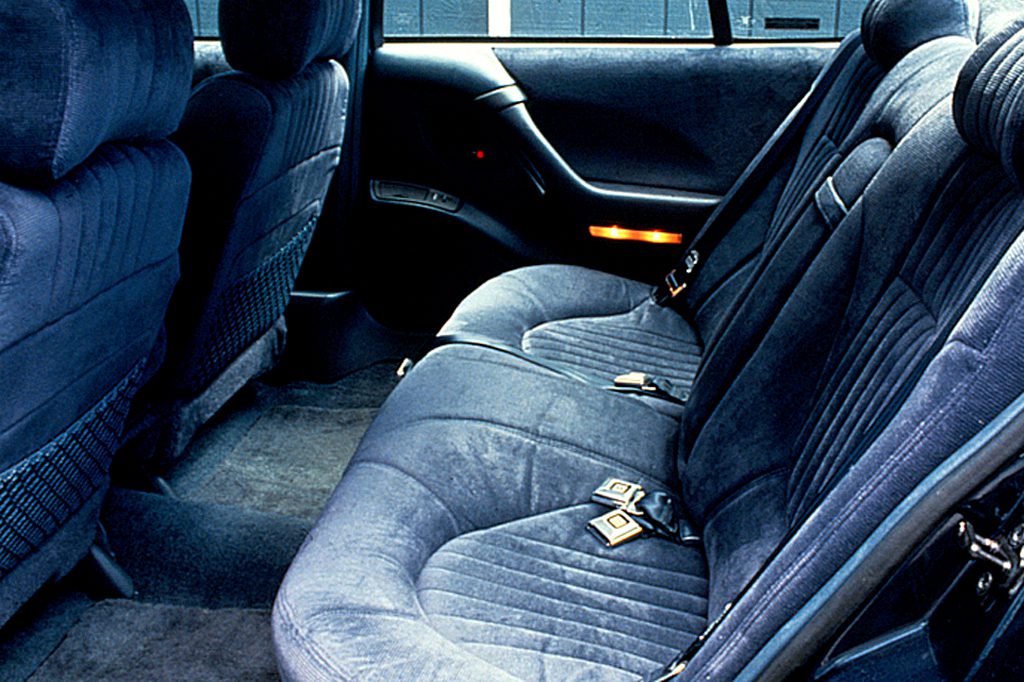 1992 Pontiac Grand Am GT interior
Pros:

Acceleration (V6)
Antilock brakes (optional)
Steering/handling

Cons:

Engine noise
Rear-seat entry/exit
Ride (GT)
Road noise
Grand Am has been far more successful than its cousins at Buick and Oldsmobile because Pontiac provides the right blend of image and price.
Overview
This front-drive 2- or 4-door compact got new styling, and shared its platform with the Buick Skylark, Oldsmobile Achieva, and Chevrolet Corsica/Beretta. Grand Ams rode the same 103.4-inch wheelbase, but were stretched over six inches in length, to 186.9 inches. Interior dimensions and trunk capacity were nearly identical to the previous year. Pontiac once again provided two trim levels–SE and GT–both with 4-cylinder engines. Optional for both the SE and GT was GM's 160-horsepower 3.3-liter V6. Four-cylinders came with either a 5-speed manual or 3-speed automatic transmission. All V6s got a 3-speed automatic.
Yearly Updates
1993 Grand Am
Grand Am's three 4-cylinder engines all lose five horsepower in '93 as GM tries to refine its harsh and noisy Quad 4 series of engines. Inside, Grand Am's climate controls are revised, while the SE gets new instrument-panel graphics.
1994 Grand Am
For '94, a driver-side airbag, new V6 engine, and a new automatic transmission are the key changes to Pontiac's best-selling model. Despite the new airbag, the Grand Am retains its door-mounted front seatbelts that can be left buckled for automatic deployment as "passive" restraints. Replacing last year's 160-horsepower 3.3-liter V6 as an option on both models is a 3.1-liter V6 rated at 155 horsepower. It comes only with a 4-speed automatic.
1995 Grand Am
Standard on both SE and GT is a revised version of the 16-valve Quad 4 engine. It finally receives two internal balance shafts, designed to make it run smoother. Horsepower is rated at 150 with a standard 5-speed manual. Engineering changes include the addition of variable-effort power steering as an option and rear suspension revisions designed to improve handling.
1996 Grand Am
New front and rear fascias, grille, hood, headlamps, taillamps, and exterior trim treatments give the Grand Am a bolder, more aggressive look. Along with dual airbags, Grand Am buyers will be pleased to find an entirely new instrument panel. Another new base engine, dubbed the Twin Cam, is a 150-horsepower, 2.4-liter 4-cylinder. The 3.1-liter V6 remains an optional choice. Both engines come with new 100,000-mile spark plugs and long-life, 5-year/standard 100,000-mile engine coolant. Traction control is a new feature for 1996, and comes when the automatic transmission is selected.
1997 Grand Am
The only change for '97 is the addition of air conditioning to the standard equipment list of all models.
1998 Grand Am
In anticipation of an all-new model, only standard antilock brakes are new for '98.