Large car; Built in USA
transverse front-engine/front-wheel drive
Good condition price range: $1,100 – $3,100*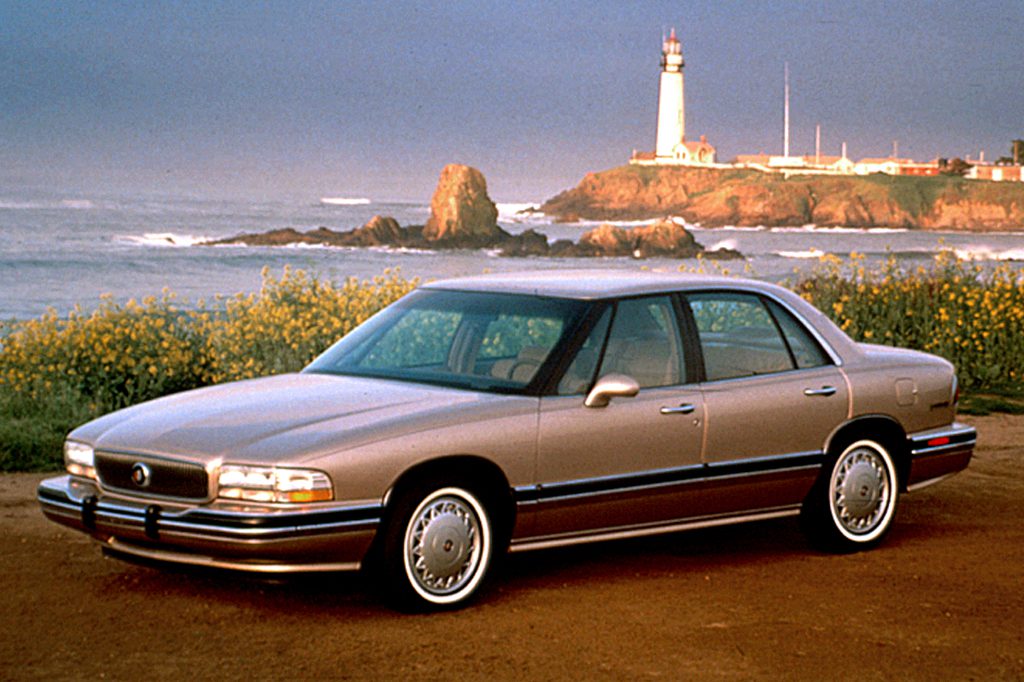 1994 Buick LeSabre Limited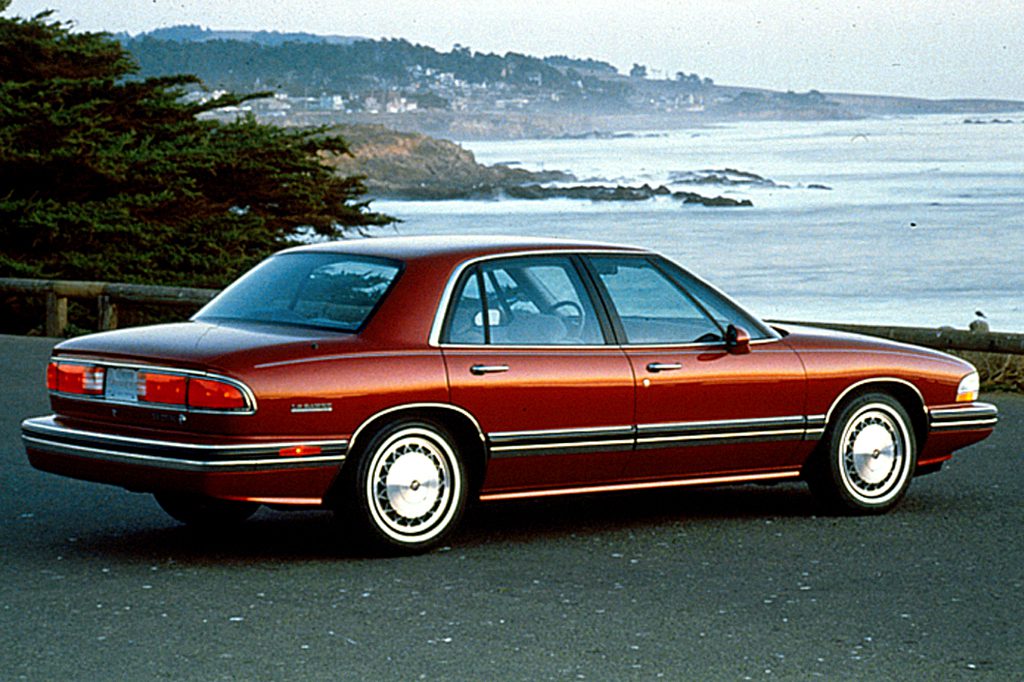 1992 Buick LeSabre Limited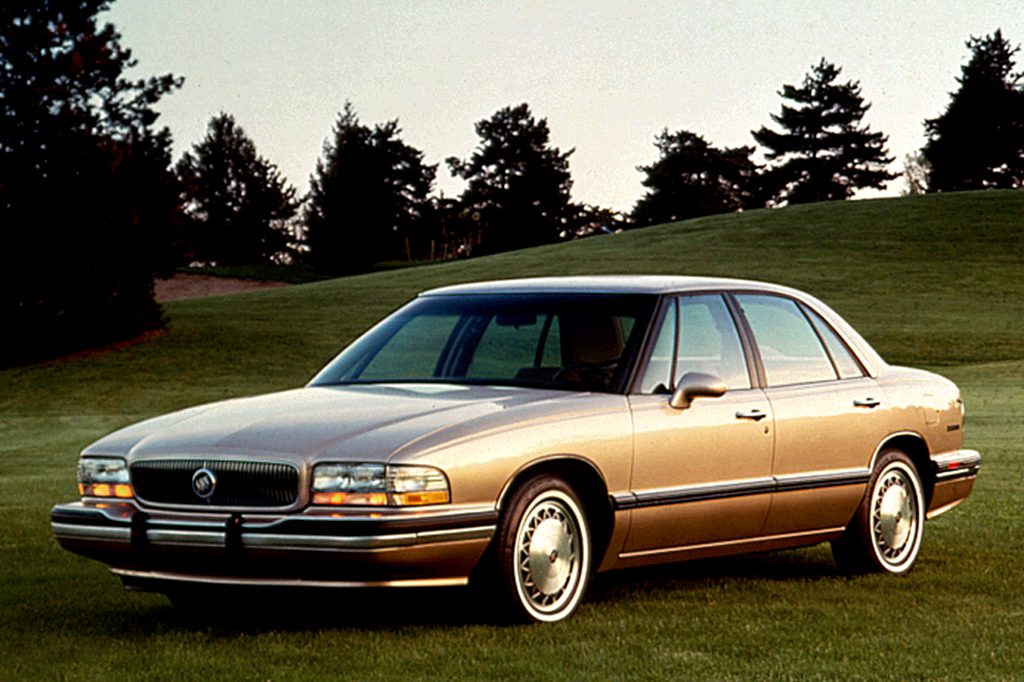 1996 Buick LeSabre Custom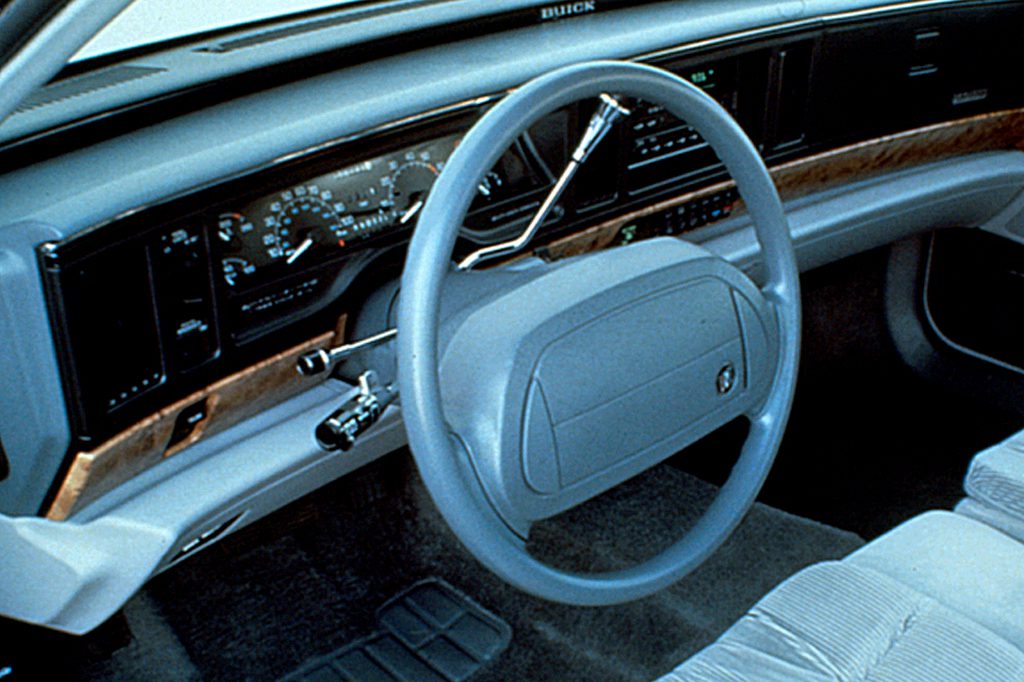 1992 Buick LeSabre Limited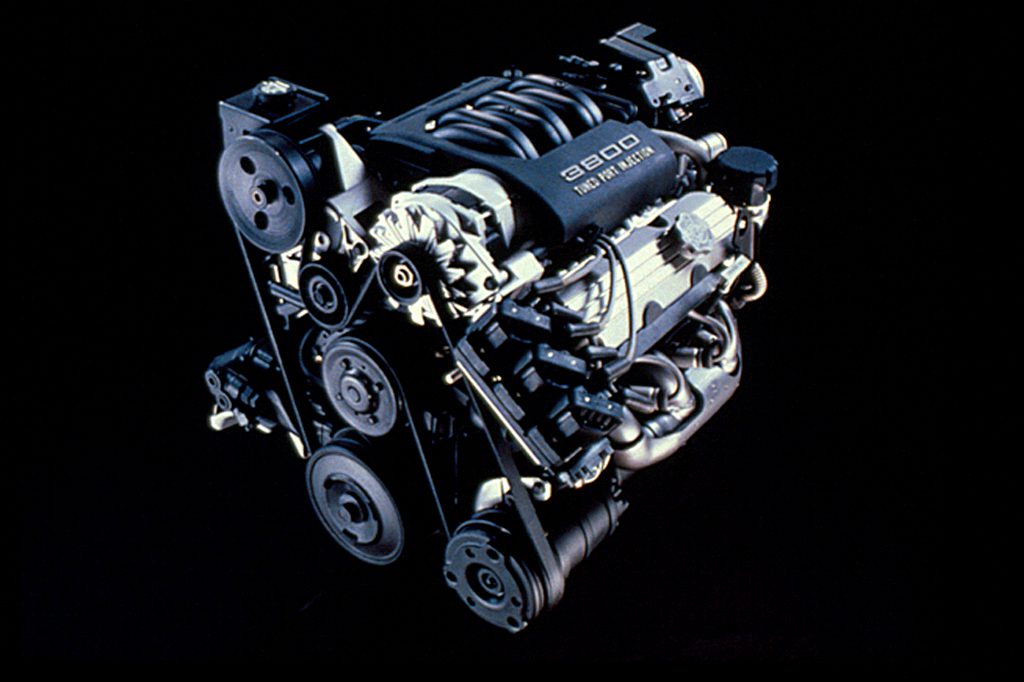 1993 Buick LeSabre 3.8-liter V-6 engine
Pros:

Acceleration
Antilock brakes
Automatic-transmission performance
Passenger and cargo room

Cons:

Radio and climate controls (early models)
Fuel economy
Steering feel
Pleasant to look at and to drive, LeSabre offers few surprises but carries on traditional Buick virtues. Buick's popular LeSabre is a roomy family sedan that offers most of the features found in the Park Avenue at a lower price. Along with its siblings at Oldsmobile and Pontiac, it ranks among the best choices in a full-size sedan.
Overview
The redesigned 1992 LeSabre incorporated a more rounded look, with oval grille; wraparound headlamps, parking lamps, and side markers; and a reduction in the amount of exterior brightwork. LeSabre was still based on the same chassis as the Oldsmobile Eighty-Eight and Pontiac Bonneville. Measuring a full 200 inches, the new LeSabre was three inches longer than before, and showed gains in both interior room and cargo space. The interior borrowed many of the features found in the larger and plusher Park Avenue, including a standard driver-side airbag in a tilt steering wheel, GM's Pass-Key theft-deterrent system, child-proof rear door locks, and standard power windows. Antilock brakes came standard on the Limited. The other major change was the elimination of the slow-selling LeSabre 2-door. A check under the hood reveals a completely revised powertrain. The 3.8-liter V6 got more power, delivering 170 horsepower and 220 pound-feet of torque. It also came mated to a new electronic 4-speed automatic transmission.
Yearly Updates
1993 LeSabre
Antilock brakes become standard across the board. In addition, an optional traction-control system is available on Limited models.
1994 LeSabre
Dual airbags become standard equipment in all LeSabres. Traction control on the 1994 Limited is revised so it reduces engine speed, in addition to applying braking power. In addition, the parking brake release handle has been eliminated. Other changes to the controls in the LeSabre include an inch of extra travel for the front power seat and a trunk release button than can be operated with the ignition off.
1995 LeSabre
New climate controls, a new family of radios, and optional steering-wheel controls for the stereo and climate system are the major revisions to the 1995 LeSabre. With the optional automatic climate control, the number of buttons has been reduced from 14 to nine, and a recirculation mode has been added.
1996 LeSabre
A new standard engine, the 3800 Series II V6, available in the 1994 Park Avenue last year, makes its way underneath the hood of the 1996 LeSabre. It produces 205 horsepower, 35 more than the old 3800 V6. The engine also has new coolant, spark plugs, and transmission, designed to last five years or 100,000 miles. Finally, the LeSabre has a new remote keyless entry system called Personal Choice (standard on the Limited, extra on the Custom) with a transmitter that automatically adjusts the security system, door locks, lighting, and other accessories to one of two settings. An antenna mounted in the rear window also comes standard.
1997 LeSabre
LeSabre was restyled and released in January 1996 as an early 1997 model. The basic shape was retained, but there were numerous minor appearance changes including a restyled grille, hood, front and rear fascias, and bodyside moldings. The interior also got a similar restyle. Dual airbags and antilock brakes remained standard.
1998 LeSabre
With a restyle in 1997, LeSabre saw little change for '98.
1999 LeSabre
LeSabre celebrated its 40th anniversary in '99 and continued as Buick's best-selling model and the most-popular full-size car sold in America. Changes were few as an all-new model was scheduled to arrive for 2000.