Premium large car; Built in Canada
4-door sedan
4-door sedan
longitudinal front-engine/front-wheel drive
Good condition price range: $1,000 – $2,100*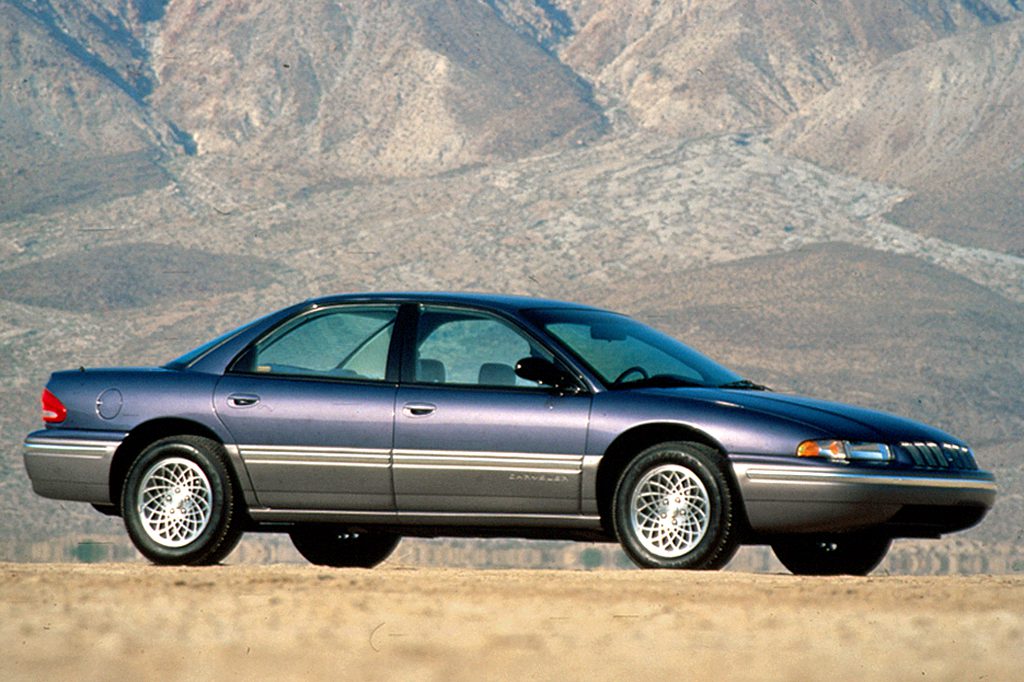 1993 Chrysler Concorde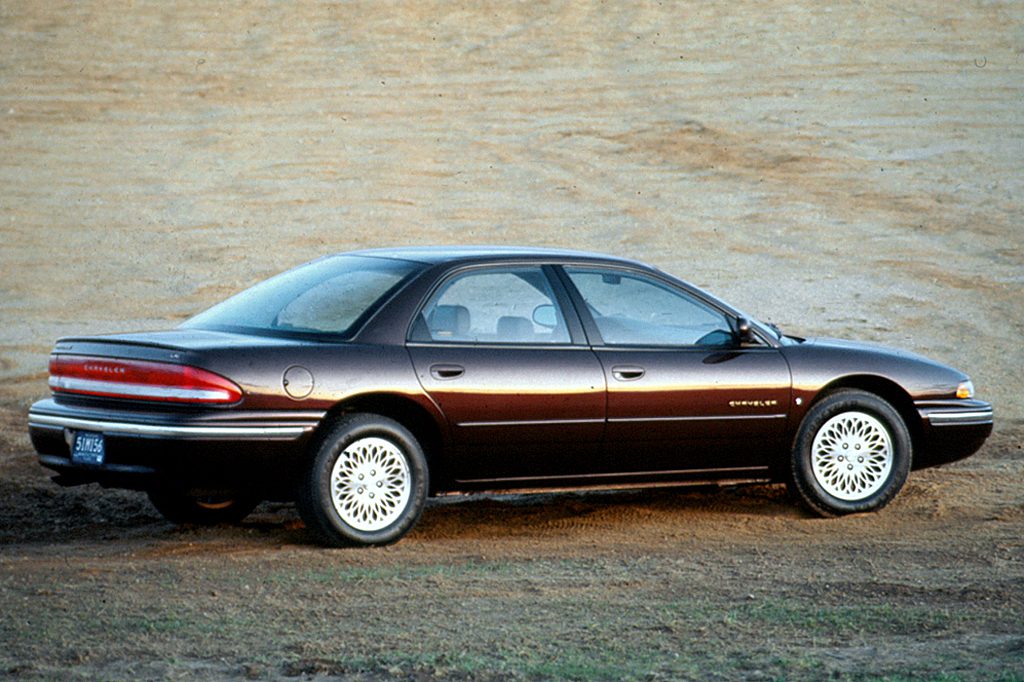 1996 Chrysler Concorde LXi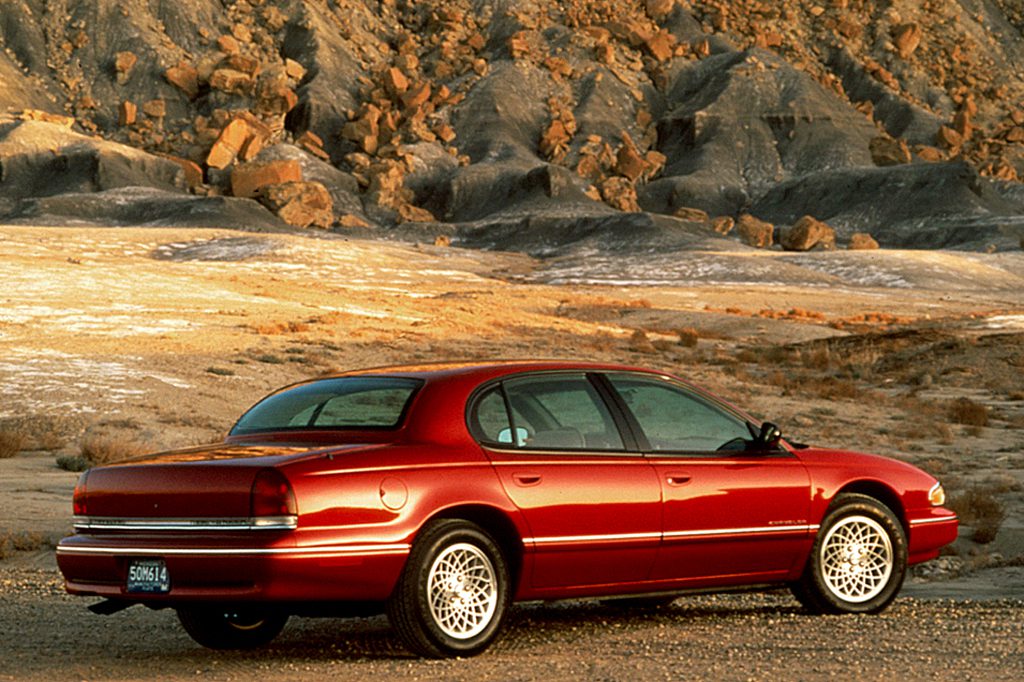 1994 Chrysler New Yorker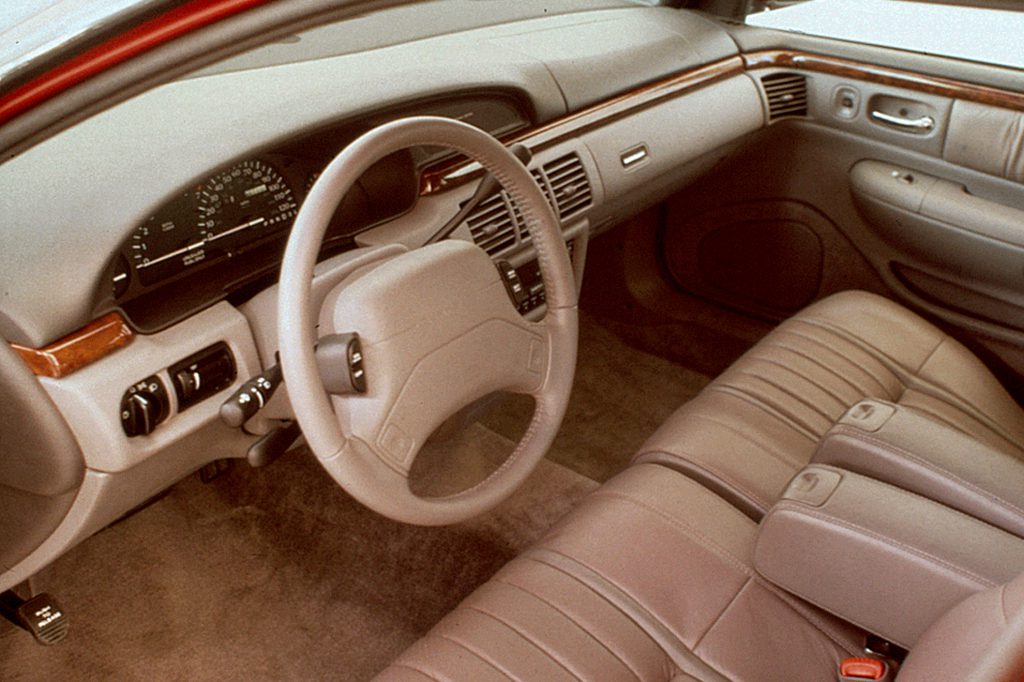 1994 Chrysler New Yorker interior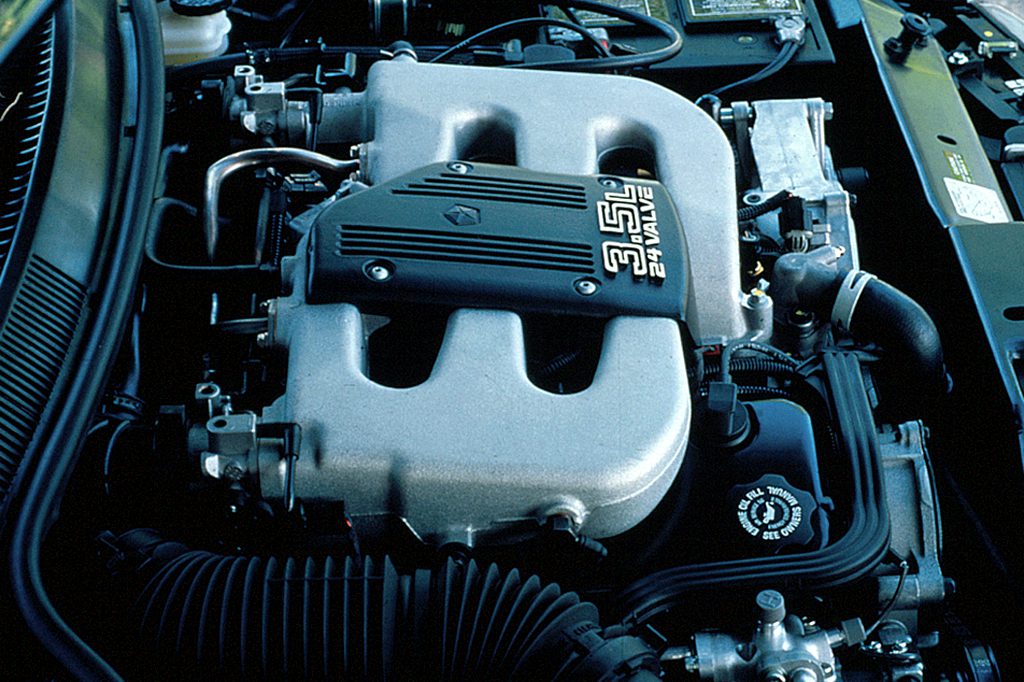 1994 Chrysler Concorde 3.5-liter engine
Pros:

Acceleration (3.5-liter)
Antilock brakes
Passenger and cargo room
Ride
Steering/handling

Cons:

Acceleration (3.3-liter)
Climate controls
Rear visibility (LHS/New Yorker)
Chrysler introduced the LH sedans to great fanfare and each version is well worth a test drive, including the New Yorker and LHS with their even more abundant backseats.
Overview
Built in Canada, the front-drive Concorde sedan was the luxury version of Chrysler's "LH" trio (which also includes Dodge Intrepid and Eagle Vision). The "cab-forward" body rode a rather long 113-inch wheelbase, which helped enlarge the interior. Driver- and passenger-side airbags were standard. So was antilock all-disc braking. Traction control has been an option, as has a child safety seat that folds out from the middle of the rear bench. Power comes from either an overhead-valve 3.3-liter V6 or overhead-cam 3.5-liter V6. The only transmission is a 4-speed automatic.
Yearly Updates
1994 Concorde/New Yorker/LHS
Both a sporty LHS and revived luxury New Yorker joined as early '94 models on the Concorde's wheelbase but five inches longer overall. Both are roomier in back and use only the 214-horsepower engine. New Yorkers cost less when new, and had a split front bench seat instead of the LHS's buckets. Variable-assist power steering also arrived after the cars debuted. Initially optional in Concordes, the touring suspension became standard this year. Also on the Concorde, base engines gained eight horsepower, and a 3-place front bench seat became available. Power steering added more assist, to reduce turning effort for parking but deliver greater feel at higher speeds.
1995 Concorde/New Yorker/LHS
Except for a modification to the optional remote keyless entry system, and addition of a cancel feature to their cruise control, not much changed in the Concorde, LHS, or New Yorker.
1996 Concorde/New Yorker/LHS
The New Yorker model entered its final season in '96, after which the Concorde and LHS would carry on. Extra sound insulation and revised structural engineering promised to make these sedans quieter. The LHS got a new antenna, built into the back window.
1997 Concorde/New Yorker/LHS
Chrysler made only one major change for 1997, in anticipation of an all-new Concorde for 1998. The 3.3-liter V6 was dropped as the standard powerplant for the base LX model. The LHS returns virtually unchanged.