Large car; Built in Canada
longitudinal front-engine/front-wheel drive
Good condition price range: $1,100 – $1,900*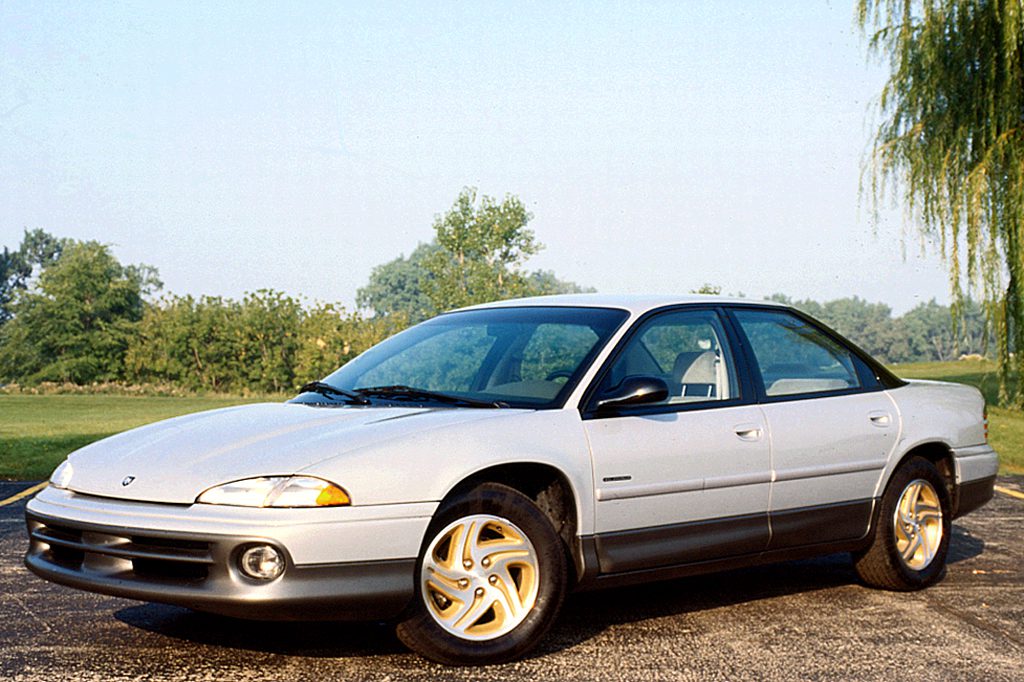 1994 Dodge Intrepid ES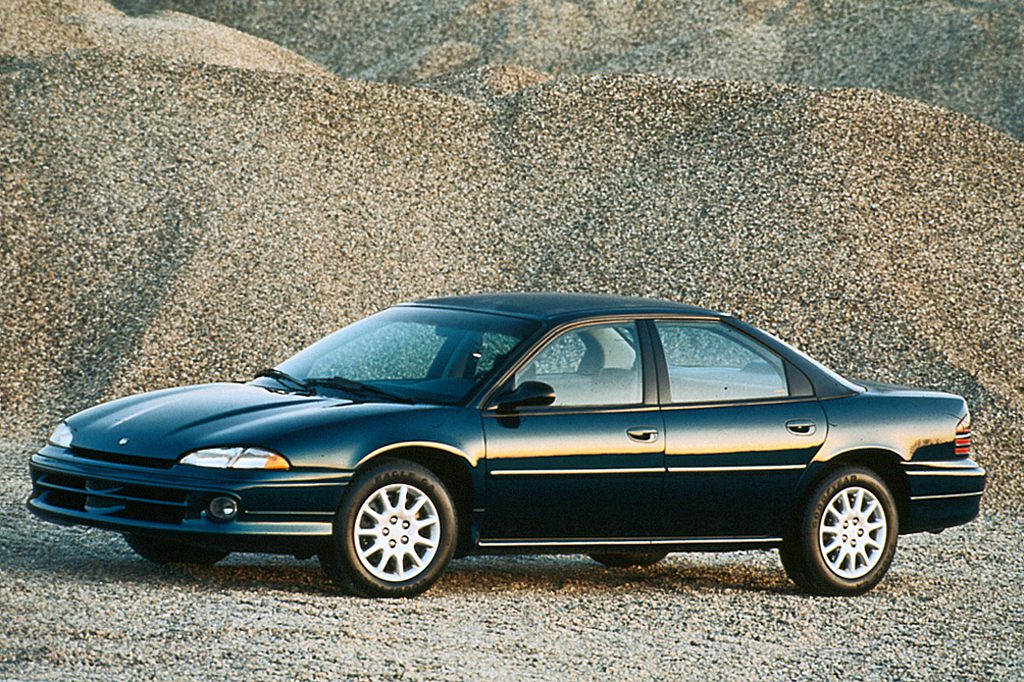 1996 Dodge Intrepid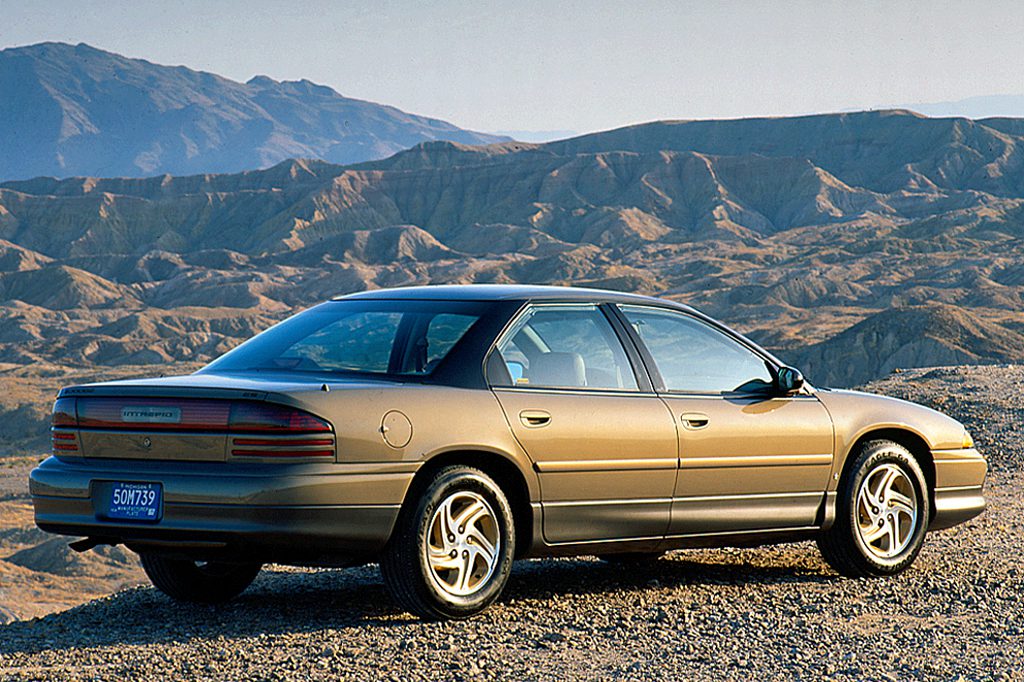 1993 Dodge Intrepid ES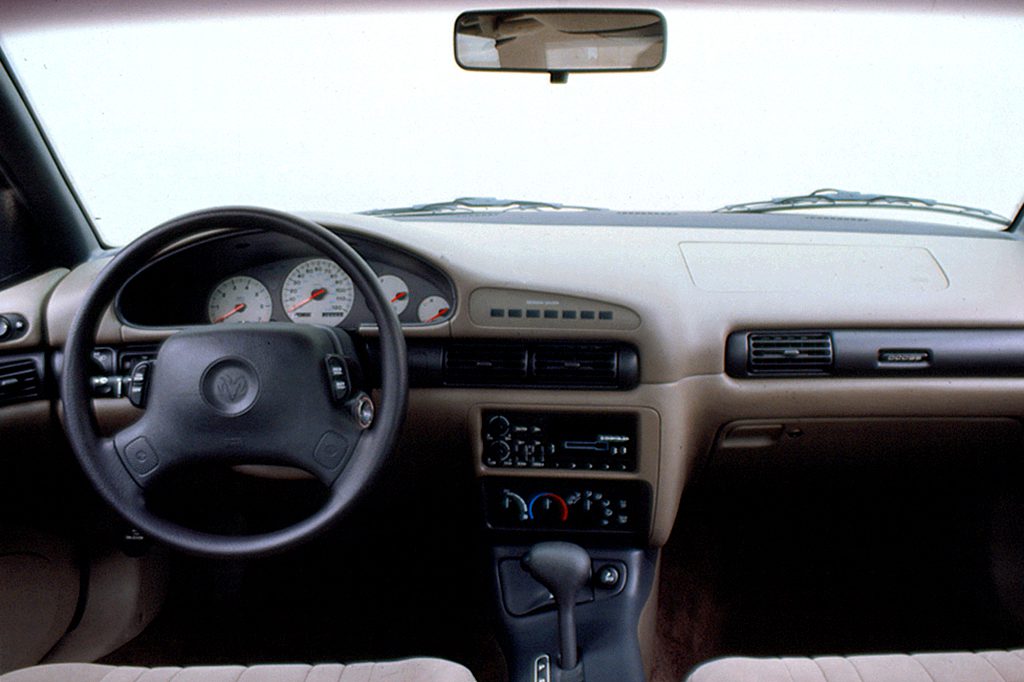 1993 Dodge Intrepid dashboard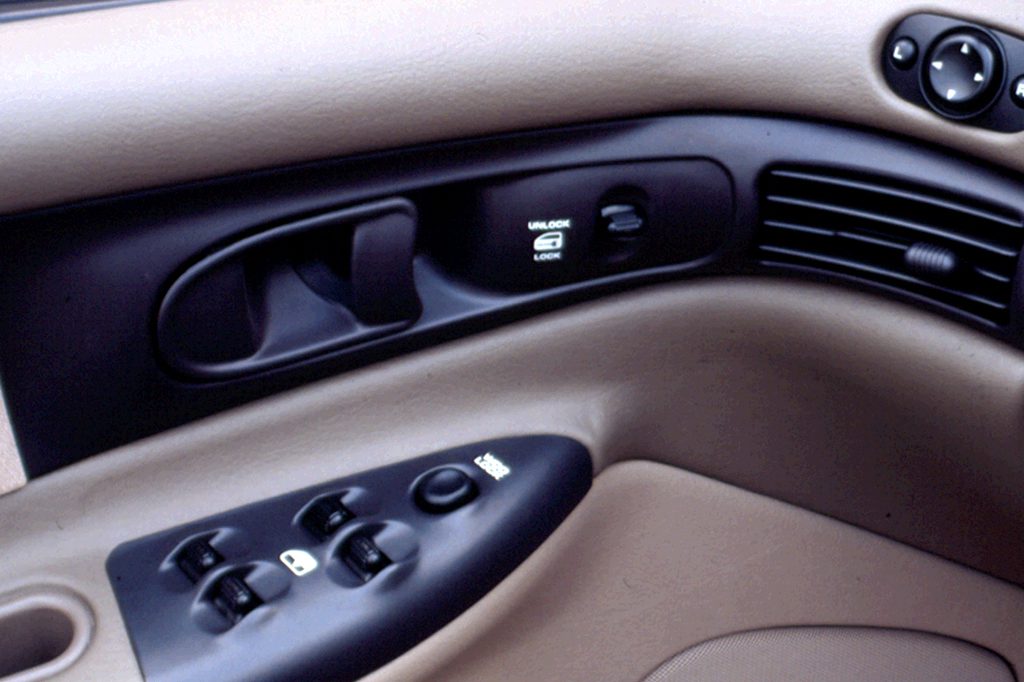 1993 Dodge Intrepid power window/lock controls
Pros:

Acceleration (3.5-liter)
Antilock brakes
Passenger and cargo room
Ride (base suspension)
Steering/handling

Cons:

Acceleration (3.3-liter)
Climate controls
Rear visibility
Ride (Performance Handling Group)
Road noise
Intrepid is an impressive and worthy family sedan with a healthy helping of flair, offering good value for the money. However, full-size General Motors cars, such as the Oldsmobile Eighty-Eight and Pontiac Bonneville, may have the edge in terms of overall quality.
Overview
Most affordable of Chrysler Corporation's innovative LH sedans, the Intrepid wore the same body as the Chrysler Concorde and Eagle Vision. One of two V6 engines drives the front wheels via a 4-speed automatic transmission. A 3.3-liter was standard, and a 24-valve 3.5-liter was optional. Dual airbags and power rack-and-pinion was standard. Base Intrepids have front-disc/rear-drum brakes, while the sportier ES halts with 4-wheel discs. Antilock braking was optional on both, as was traction control. Most Intrepids had bucket seats, but a base model could be ordered with a front bench instead.
Yearly Updates
1994 Intrepid
A touring suspension became standard in '94. The 3.3-liter V6 added eight horsepower, while new variable-assist power steering (optional on base Intrepids) eased parking.
1995 Intrepid
ES Intrepids gained standard antilock braking, which remained an option on base sedans, and the cruise control added a "cancel" feature.
1996 Intrepid
The base model got a sharper look in '96, including new 11-spoke wheel covers on bigger (16-inch) wheels. Dodge clearly was trying to narrow the gap between the two models. Front fascias now incorporated fog lamps. Both models gained additional sound insulation, intended to reduce road noise.
1997 Intrepid
The 5-year old Intrepid, scheduled for a major redesign for 1998 was carried over with no significant changes in 1997.