Compact car; Built in USA, Canada, Japan
4-door sedan
4-door wagon
transverse front-engine/front-wheel drive
Good condition price range: $1,400 – $2,300*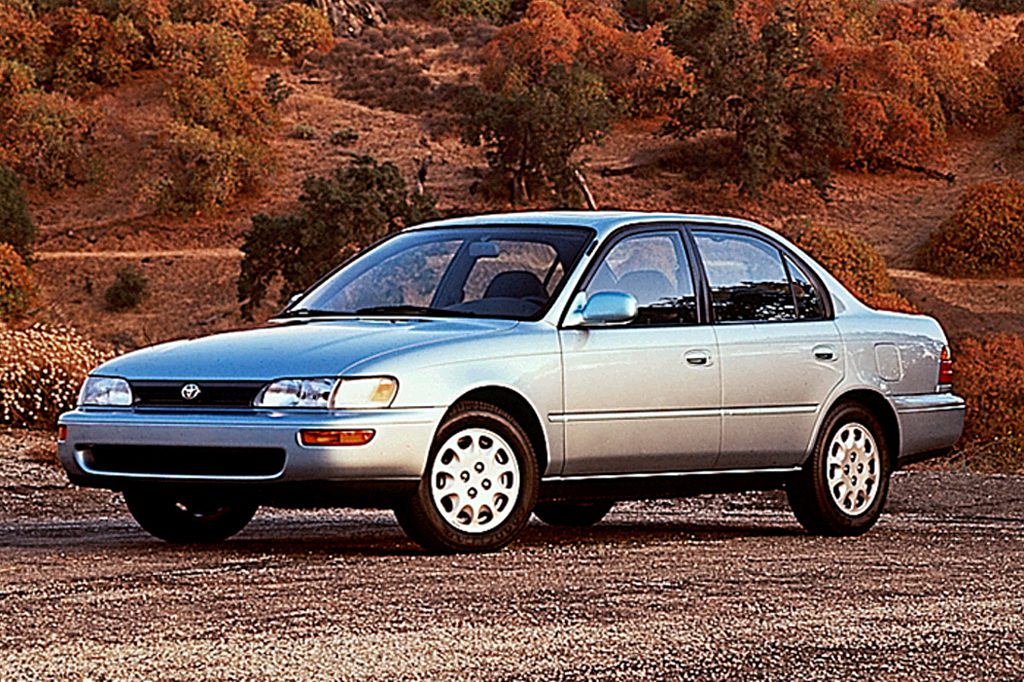 1995 Toyota Corolla 4-door sedan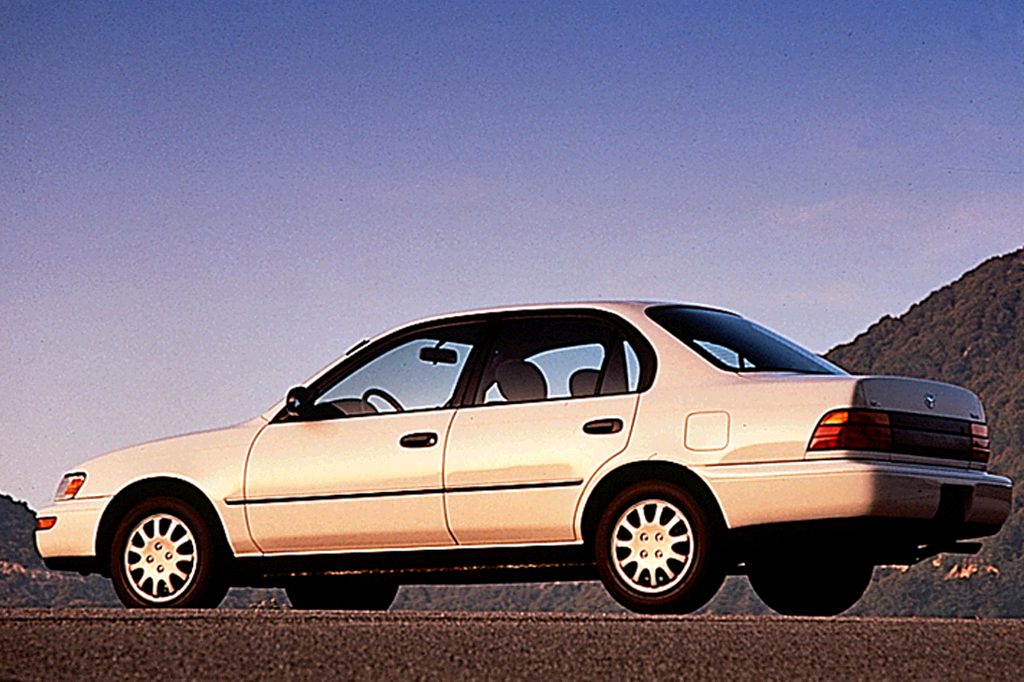 1993 Toyota Corolla DX 4-door sedan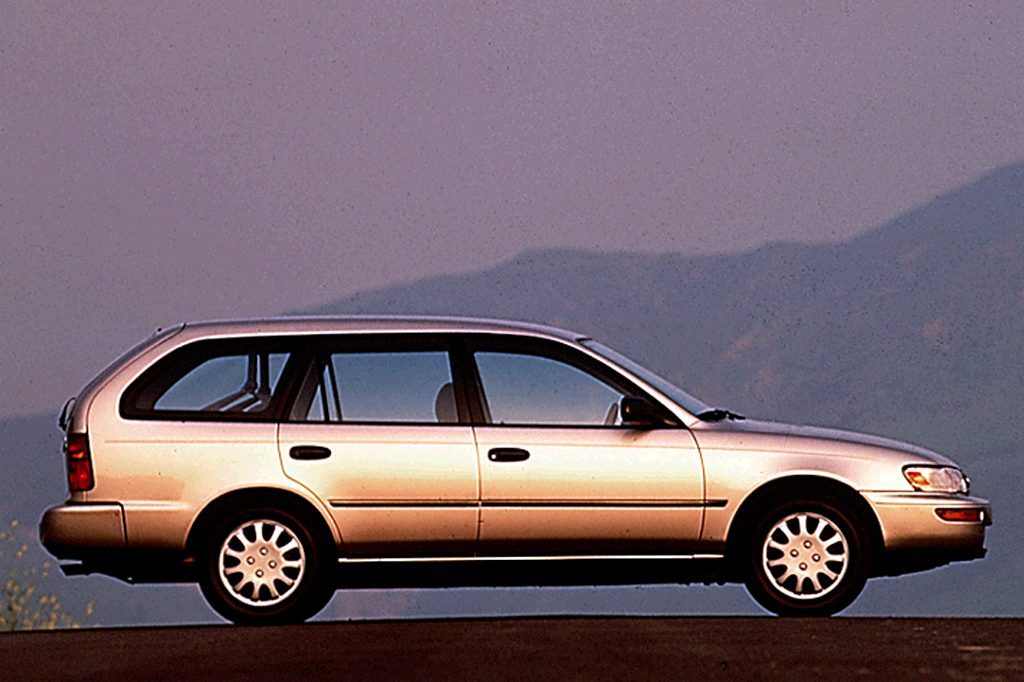 1993 Toyota Corolla DX 4-door wagon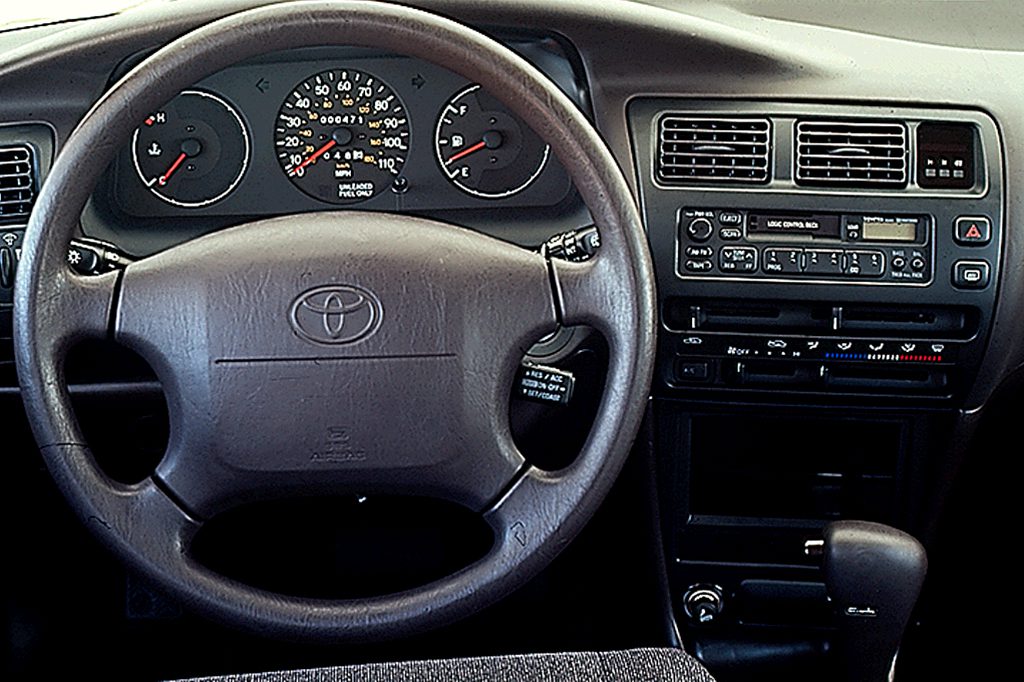 1993 Toyota Corolla DX interior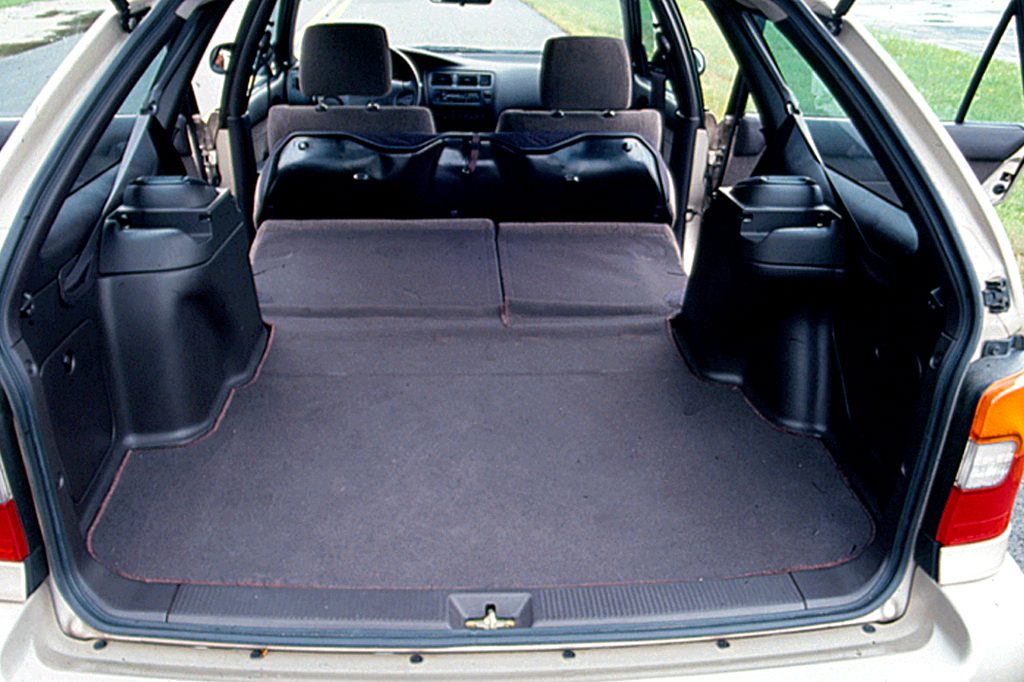 1993 Toyota Corolla DX 4-door wagon interior
Pros:

Antilock brakes (optional)
Fuel economy
Ride

Cons:

Acceleration (w/automatic transmission)
Rear-seat room
Corollas generally sold for more than comparable subcompact rivals, so expect preowned models to also be priced a bit more, given Toyota's generally high resale value and strong reputation for reliability.
Overview
Corolla was all new for 1993. In the redesign it got larger, added a driver-side airbag and available antilock brakes. Corolla returned as both a 4-door sedan and a 4-door wagon. Geo offered its own version of the Corolla, called the Prizm. Corollas were offered in three trim levels; the Standard, DX, and LE. The Standard came with a 1.6-liter 4-cylinder engine, which made 105 horsepower. It came with a standard 5-speed manual, but could be paired with a 3-speed automatic. The other two Corolla models came with a 115-horsepower 1.8-liter 4-cylinder. A 5-speed manual transmission was standard; 4-speed automatic optional (standard on LE).
Yearly Updates
1994 Corolla
Corollas gain a new passenger-side airbag as its most notable change for '94. In addition, the passengers' seatbelts now have automatic-locking retractors that cinch the belts tight when they're used with a child safety seat.
1995 Corolla
The mainstay 1.8-liter engine, which drops 10 horsepower (to 105) from new tuning is implemented to meet stricter emissions limits in all states. The only other change is new interior fabric for the DX 4-door notchback and 5-door wagon.
1996 Corolla
Toyota killed the LE model for pricing reasons. That leaves just the base and DX sedans and 5-door wagons, which carry on with only minor changes. The most obvious is a new smaller grille. Also, the base Corolla's 1.6-liter 4-cylinder engine has been revised to produce lower emissions. As a result, horsepower drops by five to 100, while torque actually increases by five pound-feet to 105.
1997 Corolla
The Corolla station wagon is dropped for 1997. Joining the base and DX sedan is a new Classic Edition package, or CE, which includes power windows and locks, air conditioning, and other features.