Premium midsize car; Built in Sweden
4-door sedan
4-door wagon
transverse front-engine/front-wheel drive
Good condition price range: $1,200 – $3,400*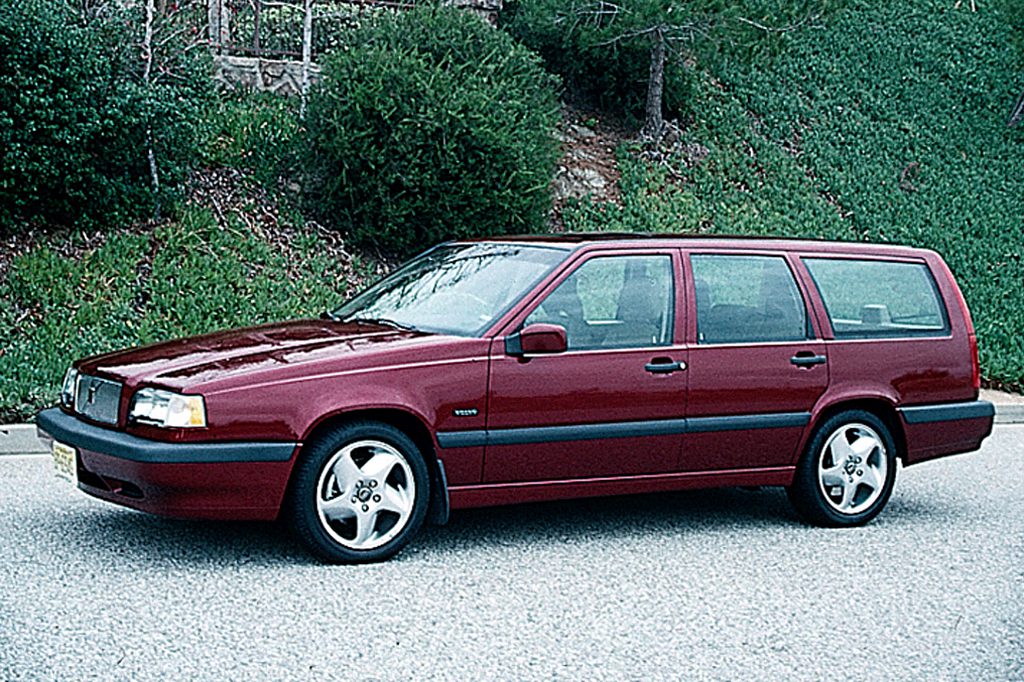 1994 Volvo 850 Turbo 4-door wagon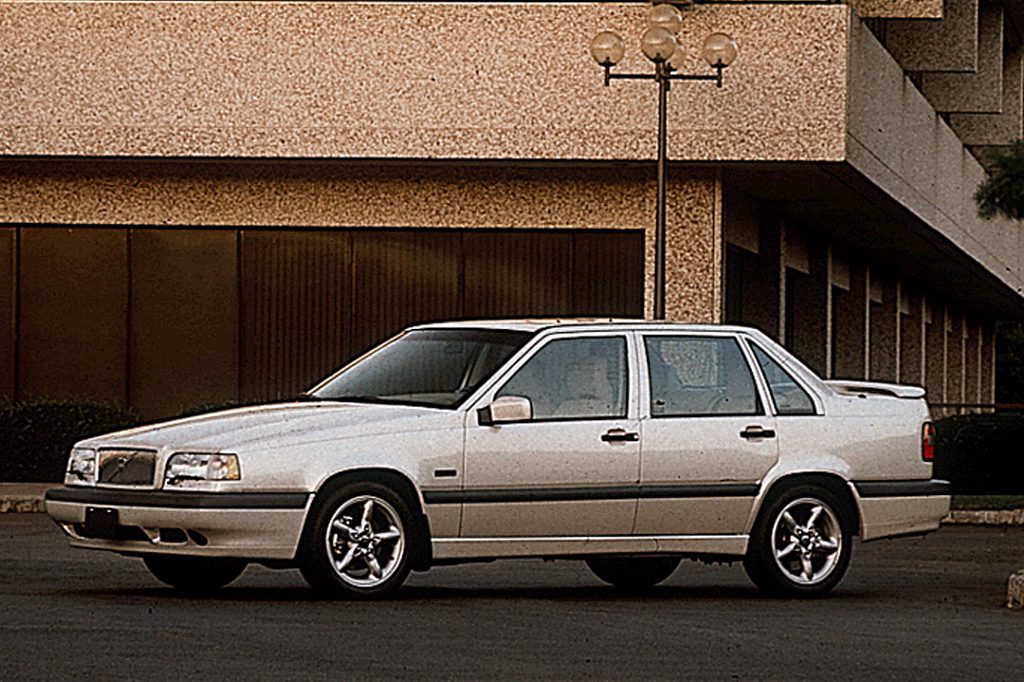 1996 Volvo 850 Platinum 4-door sedan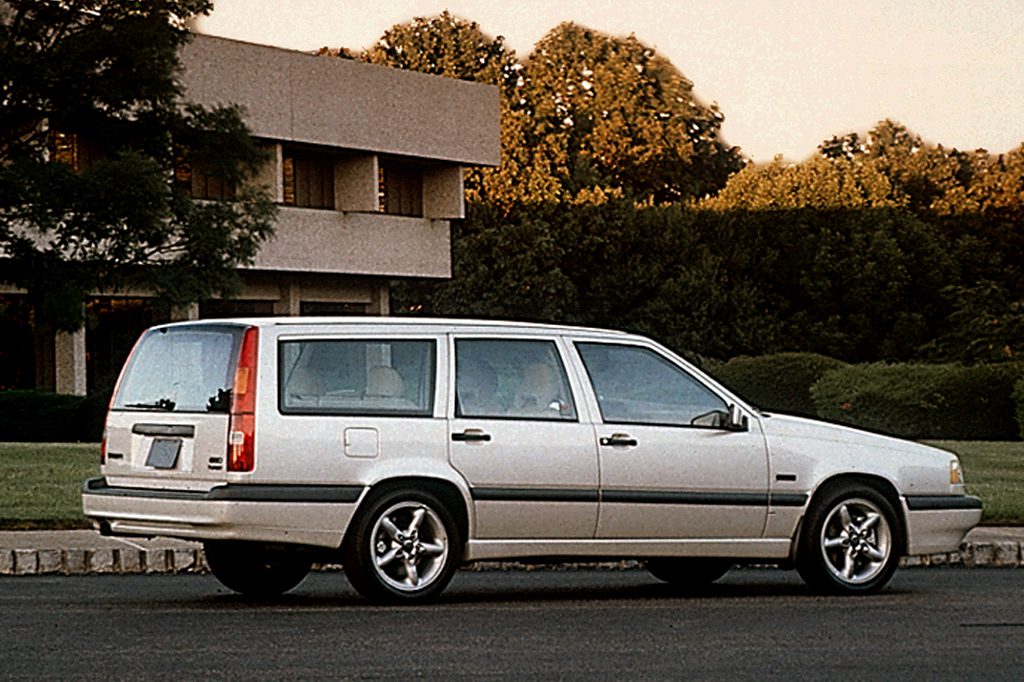 1996 Volvo 850 Platinum 4-door wagon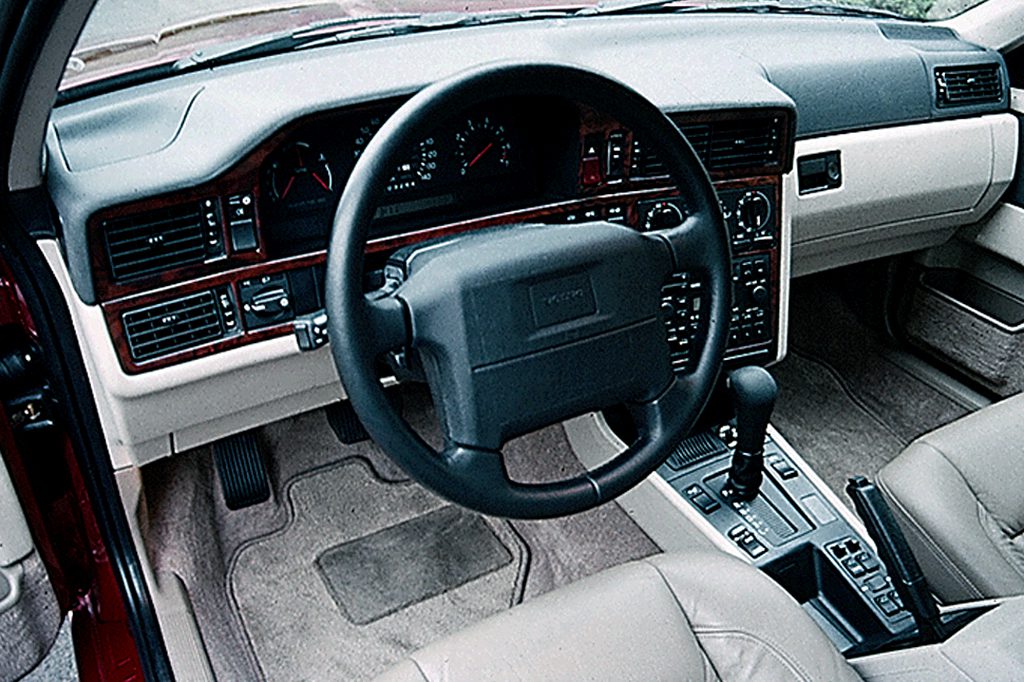 1994 Volvo 850 Turbo interior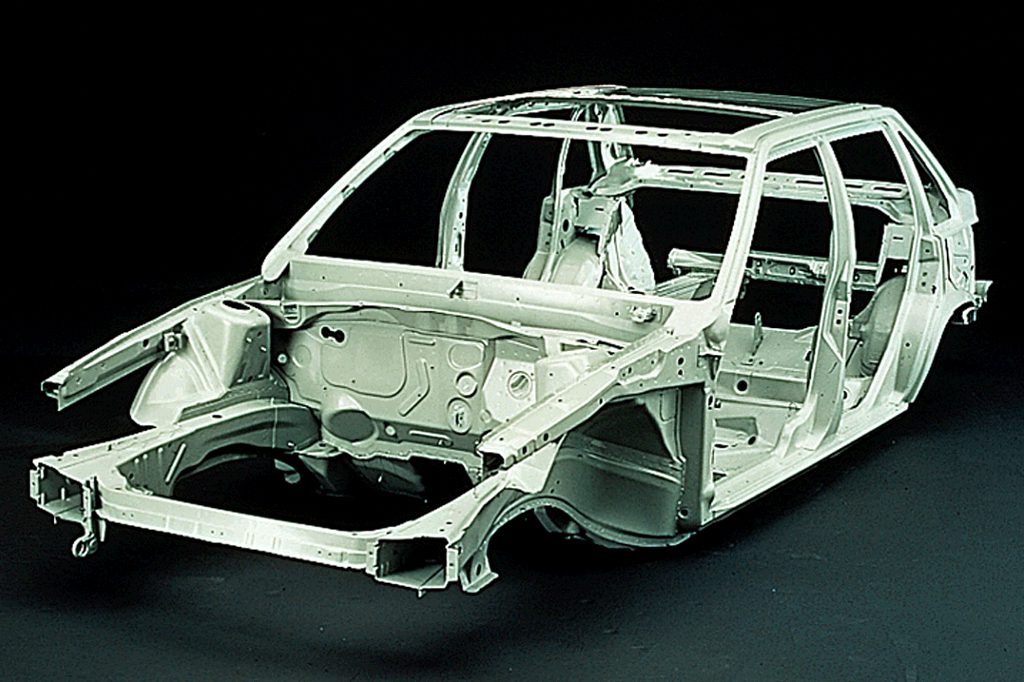 1994 Volvo 850 GLT passenger cage
Pros:
Cons:

Acceleration (Base)
Automatic-transmission performance
Though we've not been overwhelmed by the 850, it represented a good job of breathing new life into what had become an outdated product line. With the side airbags and turbo engines, it also had more going for it than some rivals in the near-luxury market.
Overview
Volvo replaced its 700-series with the all-new 850 GLT sedan. The new 850 broke new ground by being Volvo's first U.S. front-wheel-drive model, as well as the first ever to feature a 5-cylinder engine. Under the hood of both the base and GLT trim levels, Volvo provided the 850 with a dual-overhead-cam, 20-valve, 168-horsepower 2.4-liter 5-cylinder engine. Five-speed manual was standard; 4-speed automatic optional. Driver- and passenger-side airbags were standard, as were 4-wheel antilock disc brakes. Traction control was an option.
Yearly Updates
1994 850
A new 4-door wagon joins the Volvo 850 line for 1994, along with a turbocharged engine, available for both wagons and sedans. The new wagon can seat up to seven with its rear-facing seat, and comes with a folding rear seat that has a built-in booster seat for children between 50 and 80 pounds. The new 2.3-liter turbocharged 5-cylinder comes only with an automatic, yet manages to deliver a hearty 222 horsepower. Volvo has dropped the GLT designation from the 850 line, while adding a new base-level sedan and a Level II tier of optional equipment for both sedans and wagons.
1995 850
Volvo's front-drive 850 is the first production car to offer side airbags as a supplement to front airbags. The new airbags are mounted in the outside bolsters of the front seatbacks and deploy in a lateral impact to help protect the chest area of occupants. The side airbags are standard on the 850 Turbo sedan and wagon and a $500 option on nonturbo models. Among other changes, the more rounded nose of last year's Turbo model now becomes standard styling for all 850s. Also, a new base wagon was added. Base models are now badged as 850s. The GLT name has been revived once again to become the upscale model. In the spring, Volvo introduced limited-edition sporty versions of the sedan and wagon, called the T-5R. Just 1000 units, all with a special yellow paint treatment, were imported. These high-performance models featured a 240-horsepower version of Volvo's turbocharged engine, 16-inch aluminum wheels, and leather seats.
1996 850
Following up on the popular T-5R sport sedans offered in spring '95, Volvo adds another new sporty version for the fall–a Platinum Limited Edition 850 sedan and wagon. Only about 1500 are imported for the fall, equipped with the 222-horsepower turbocharged engine, leather seats, and 16-inch wheels as the T-5R; but Volvo replaced the yellow paint with a metallic "pearl white platinum." Volvo added a second turbocharged model in the spring–the Volvo 850 R–equipped with a special Bosch engine-management system that programs the turbo to produce 240 horsepower from the same 2.3-liter 5-cylinder. All of Volvo's turbocharged models come only with the 4-speed automatic.
1997 850
The four models in ascending order of power output are: base, GLT, T5, and 850 R. All are available in both sedan and wagon body styles. The 2.4-liter 5-cylinder returns to power the base model, but the GLT now uses a "High Torque, Low Rev" turbocharged version that delivers 190 horsepower. The T5 features the turbocharged and intercooled 2.3-liter 5-cylinder, rated at 222 horsepower. Finally, R versions use the same engine as the T5, but employ more sophisticated electronics, which squeeze an additional 18 horses out of the engine–boosting horsepower up to 240.