Sporty/performance car; Built in Japan
longitudinal front-engine/rear-wheel drive
Good condition price range: $5,000 – $23,500*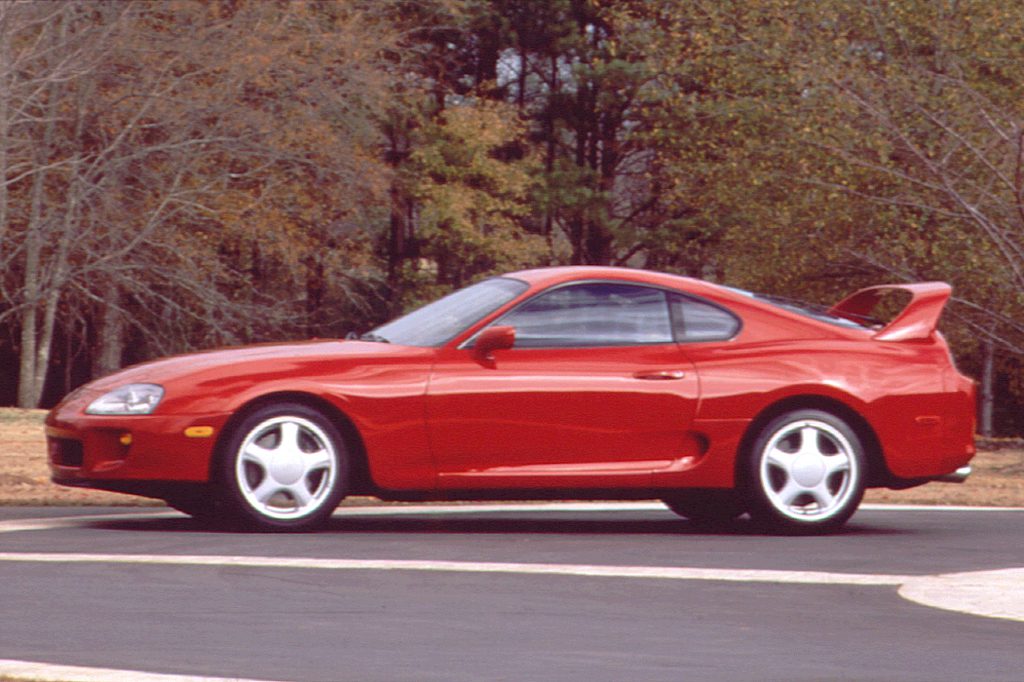 1995 Toyota Supra Turbo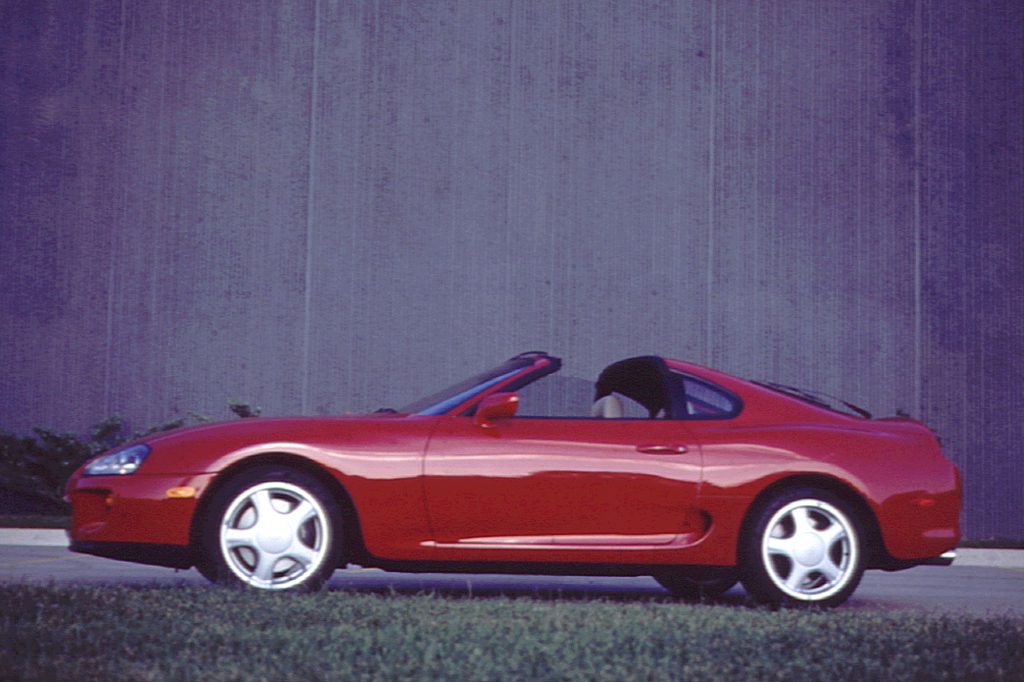 1993 Toyota Supra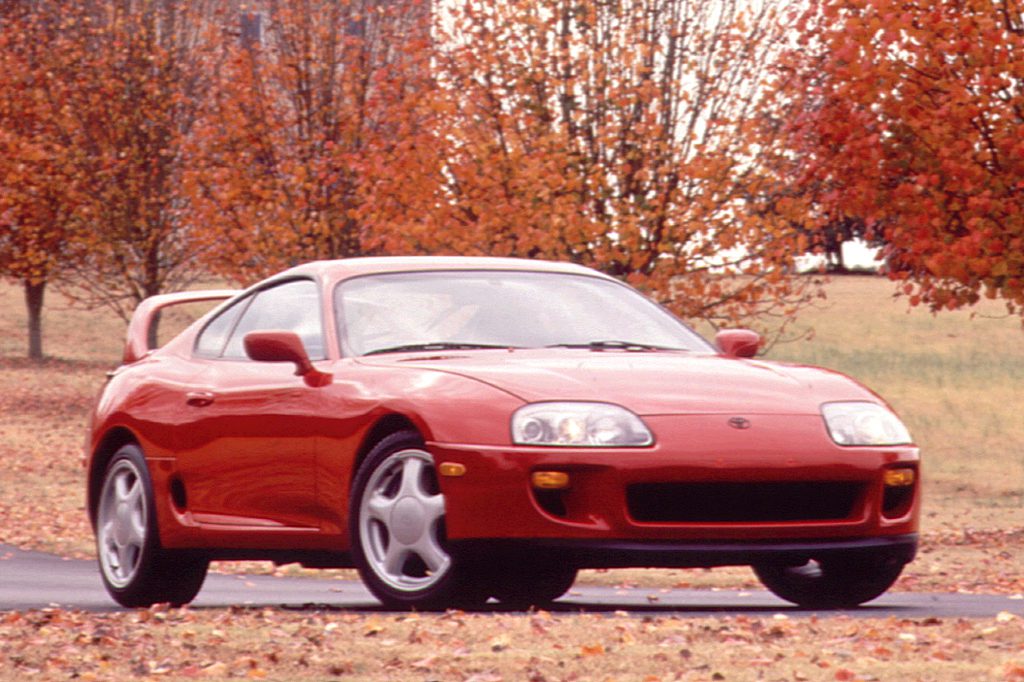 1996 Toyota Supra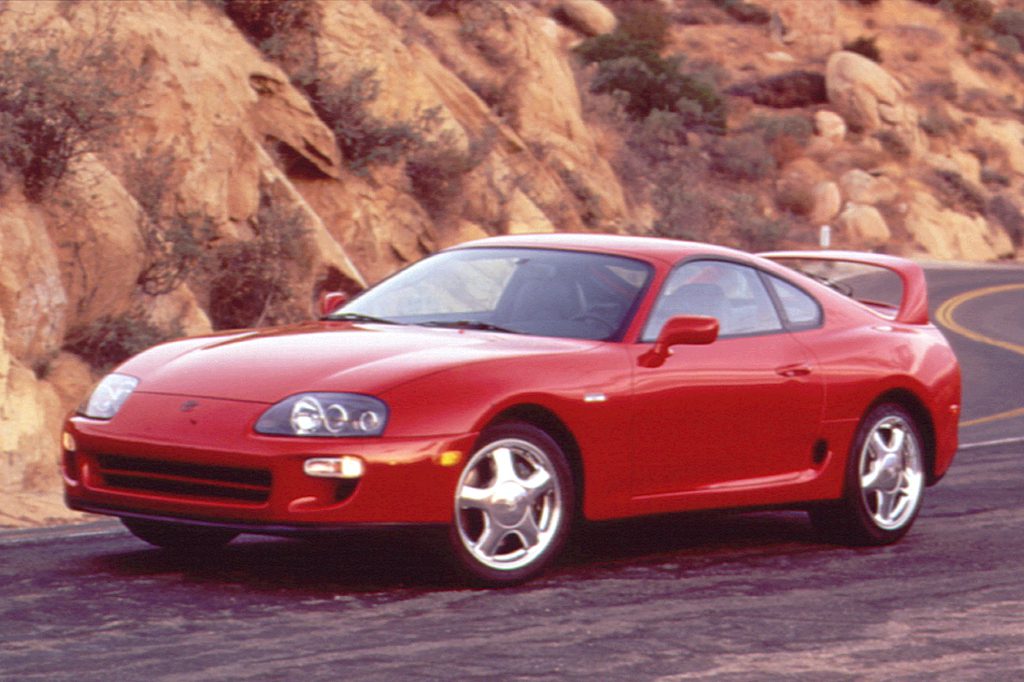 1997 Toyota Supra Turbo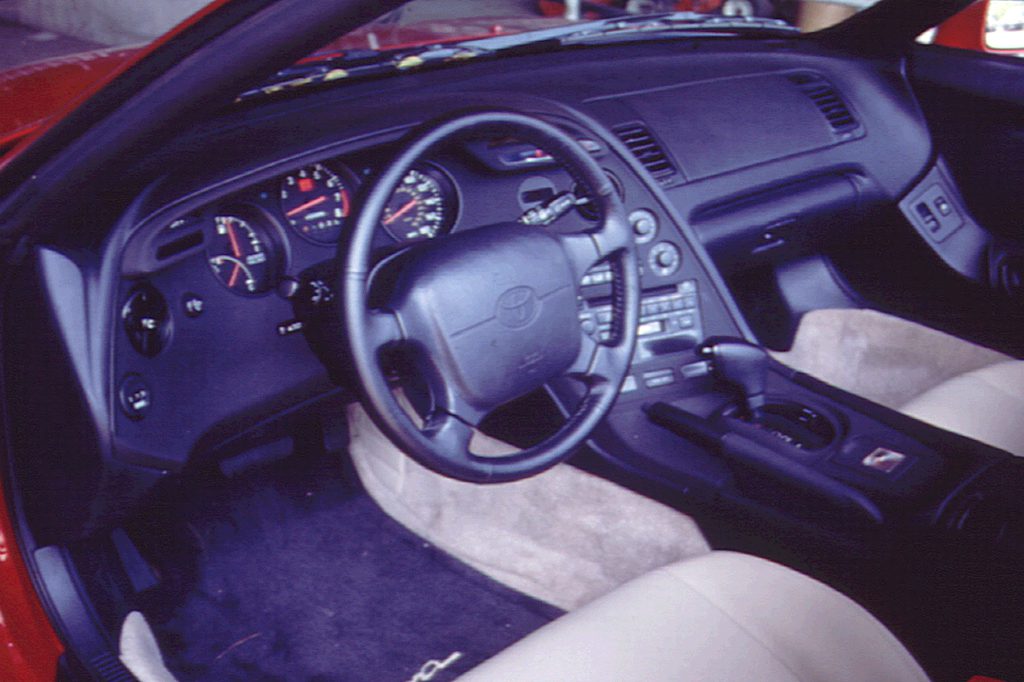 1993 Toyota Supra interior
Pros:

Acceleration
Antilock brakes
Steering/handling

Cons:

Cargo room
Rear-seat room
Rear visibility
Ride
Road noise
Lofty performance and fine fit/finish make this Supra a worthy, if costly, contender–provided that you don't need to carry passengers out back.
Overview
Toyota revived its sports car in the summer of 1993–more potent and far more costly than the 1986-92 generation. Sole body style was a 2-door hatchback coupe with 2+2 seating and a one-piece folding rear seatback. Toyota offered base and Turbo models. Both had dual airbags and all-disc antilock brakes. The Turbo also got traction control and a limited-slip differential, in addition to a firmer sport-tuned suspension. Both models could be equipped with an optional Sport Roof–a removable aluminum panel over the front seats. Power was supplied by a 3.0-liter dual-cam inline 6-cylinder engine. Base Supras ran 220 horsepower, while twin turbochargers gave the Turbo 320 horses. Base cars came with a 5-speed manual transmission; Turbos, a 6-speed. A 4-speed automatic transmission was optional on either model.
Yearly Updates
1994 Supra
Except for a numerically higher final-drive ratio on the base Supra, nothing was new on Toyota's rear-drive sports car.
1995 Supra
Unchanged this year, Supras again came in base and Turbo form.
1996 Supra
For 1996, the 6-speed manual gearbox disappeared, because it failed to meet stricter emissions limits, so all Turbos got automatic.
1997 Supra
All 1997 models were 15th Anniversary editions, and the 6-speed manual transmission returned. The Anniversary package included a rear spoiler, premium cassette stereo, special floor mats, and limited-edition exterior badging. New solar-energy absorbing glass replaced the prior tinted glass, and the Supra's flush headlamps and taillamps got a graphite background. Sadly, Supra got the axe for '98.
1998 Supra
Leftover 1997 models were sold for a short time in 1998.