Midsize car; Built in USA, Japan
2-door coupe
4-door sedan
4-door wagon
transverse front-engine/front-wheel drive
Good condition price range: $1,500 – $3,000*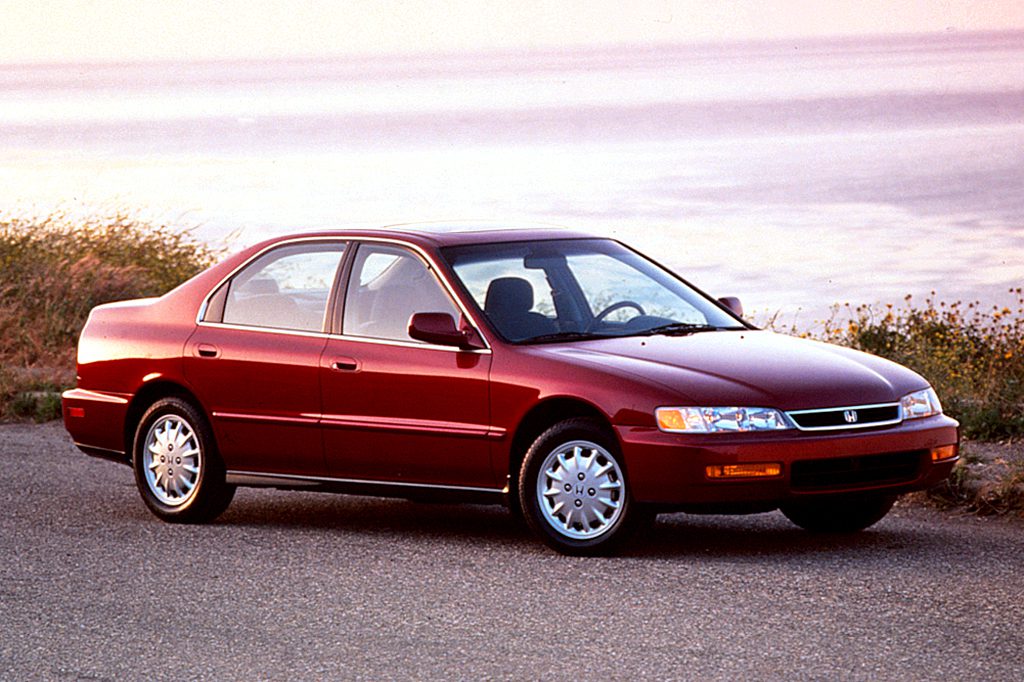 1996 Honda Accord EX 4-door sedan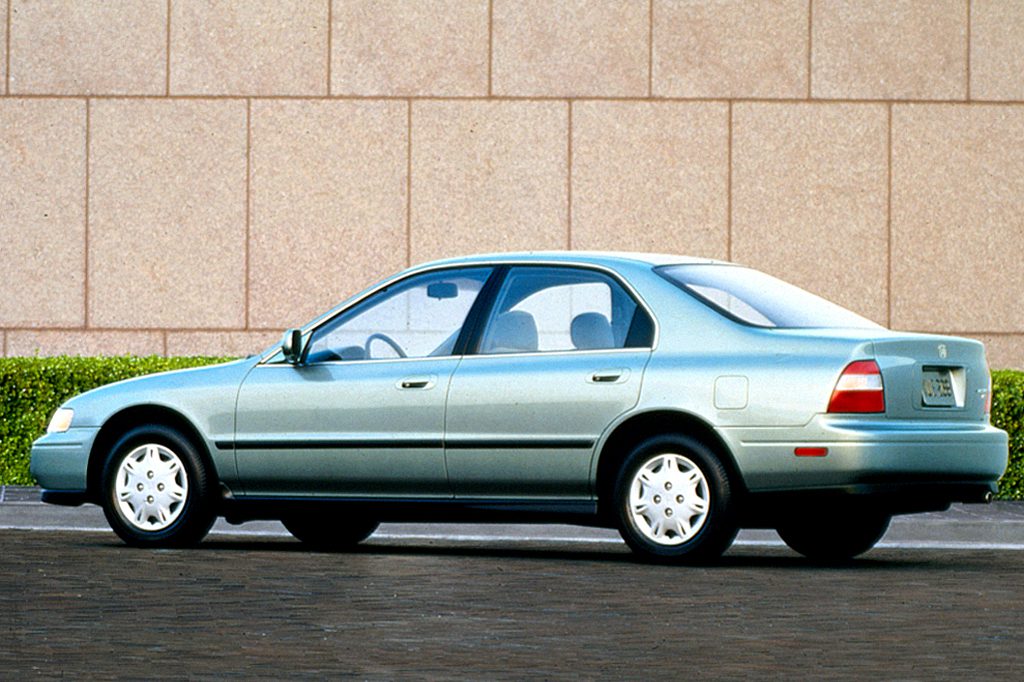 1995 Honda Accord LX 4-door sedan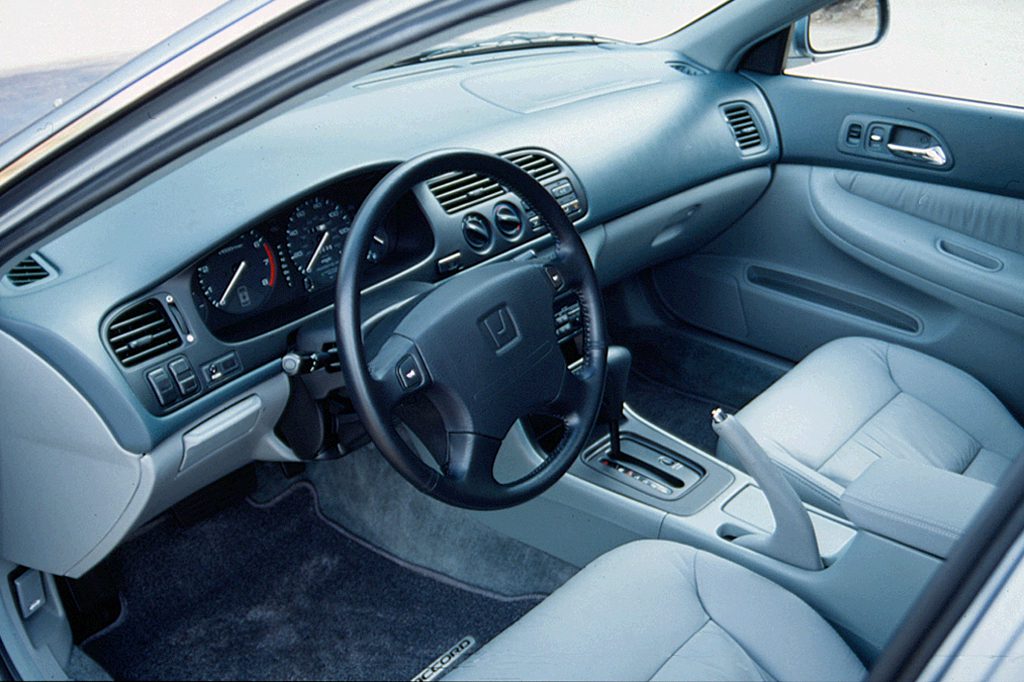 1995 Honda Accord EX interior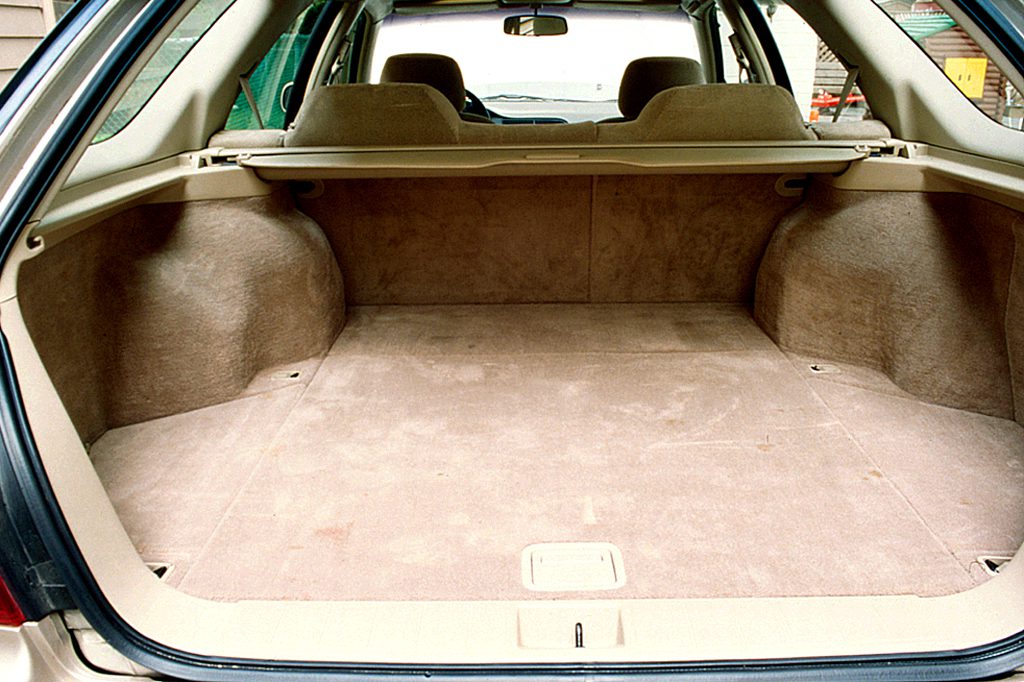 1994 Honda Accord EX 4-door wagon interior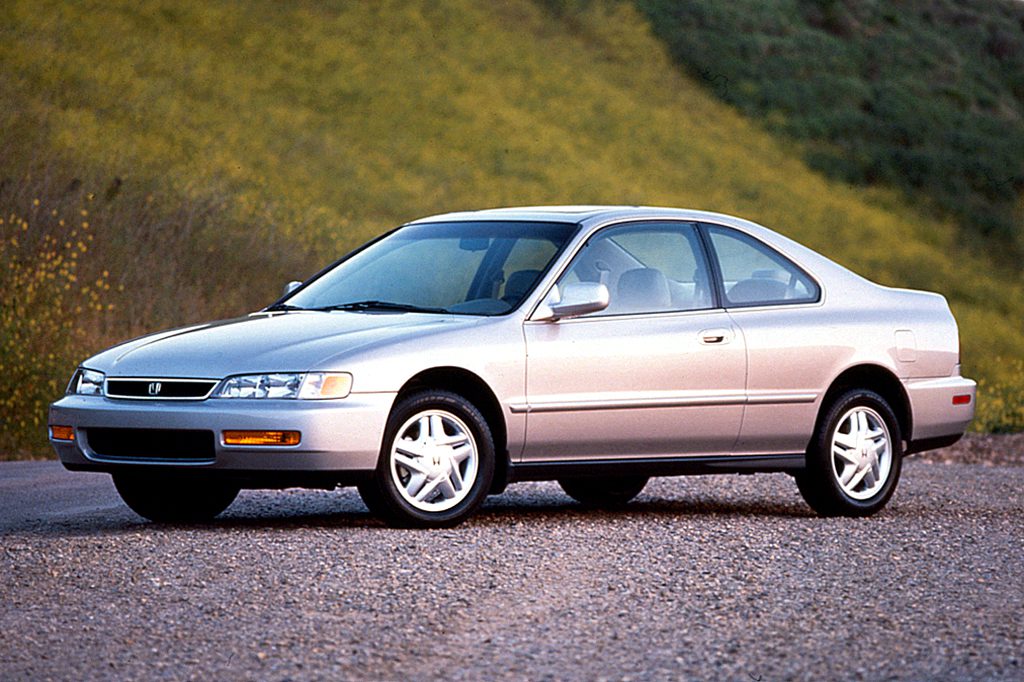 1996 Honda Accord EX 2-door coupe
Pros:

Acceleration (V6)
Passenger and cargo room
Ride
Steering/handling

Cons:

Acceleration (4-cylinder)
Antilock brakes (limited availability)
Road noise
Overall, the Accord continues to be a fine, solid-feeling family car with a refined, sporty manner. In fact, this was the best Accord to date. The new V6 was most welcome, but long overdue. There was much stronger competition among midsize family sedans today than ever before, with Honda's rivals making noticeable strides in the areas of styling, powertrain sophistication, chassis dynamics, ergonomics, and creature comforts. Yet, Accord came through in fine fashion.
Overview
A bigger interior, dual airbags, and more power were added in 1994. Sedan, coupe, and wagon models returned, riding about the same wheelbase as before. Overall length was down 1.2 inches, while width grew by a full three inches.Coupes and sedans were once again available in DX, LX, and EX trim, while the 4-door wagon only came equipped as either an LX or EX. Antilock brakes were optional on DX and LX, standard on EX. Two 2.2-liter 4-cylinder engines were available. Both DX and LX models featured a 130-horsepower unit, while EX buyers enjoyed a 145-horsepower engine.
Yearly Updates
1995 Accord
Honda's breadwinner, the front-drive Accord, finally pulls abreast of its midsize competitors by adding its first V6 engine. The 24-valve, 2.7-liter unit is an updated version of the engine originally used in the Acura Legend. Accords equipped with the bulkier V6 feature a longer nose and different grille.
1996 Accord
Several appearance and equipment changes are added for 1996. Among the styling changes are larger front and rear bumpers, new parking lamps, new chrome grilles for 4-cylinder models, and new taillights. Also, the trunk opening has been enlarged on the coupe and sedan and a rear-seat pass-through feature was added.
1997 Accord
Anticipating an all-new Accord for '98, the popular midsize Honda was unchanged for '97.