Premium large car; Built in England
4-door sedan
4-door sedan
longitudinal front-engine/rear-wheel drive
Good condition price range: $2,200 – $11,800*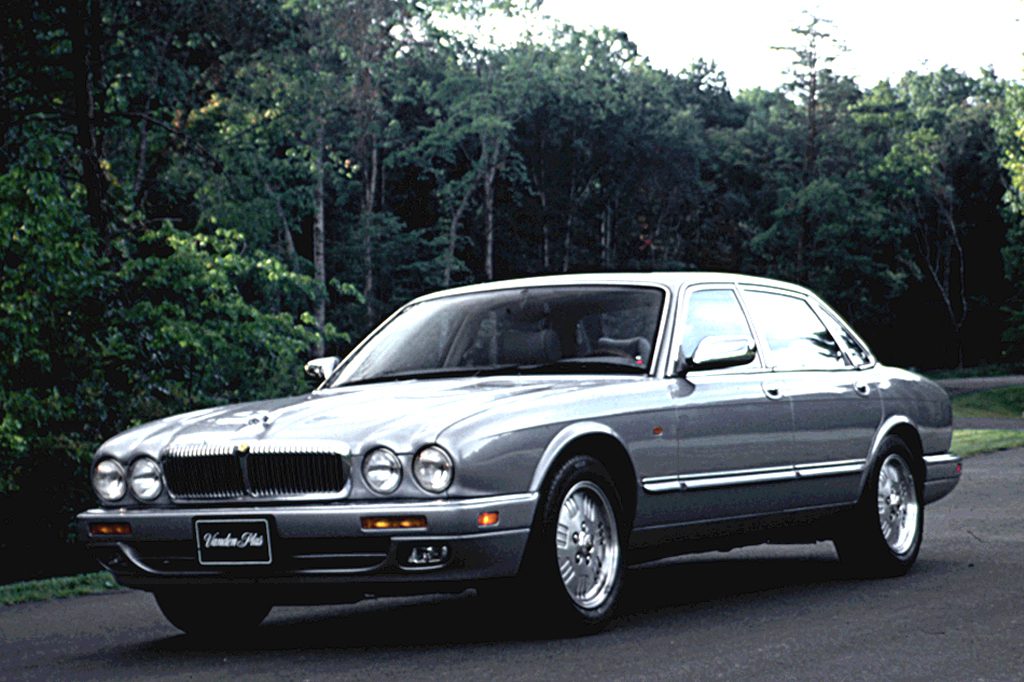 1995 Jaguar XJ6 Vanden Plas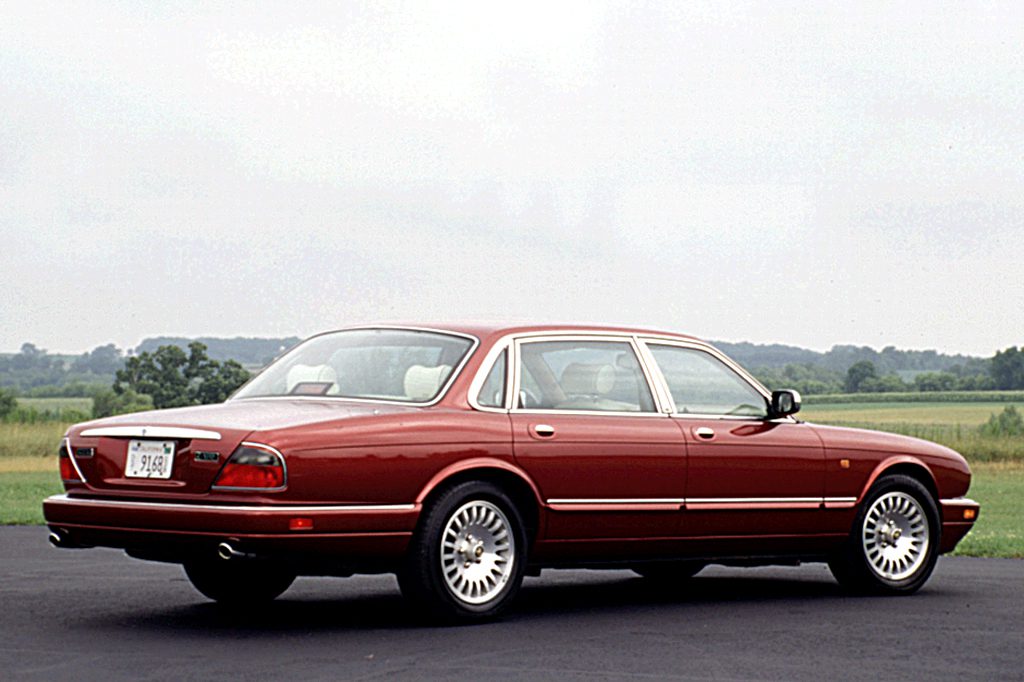 1996 Jaguar XJ12 LWB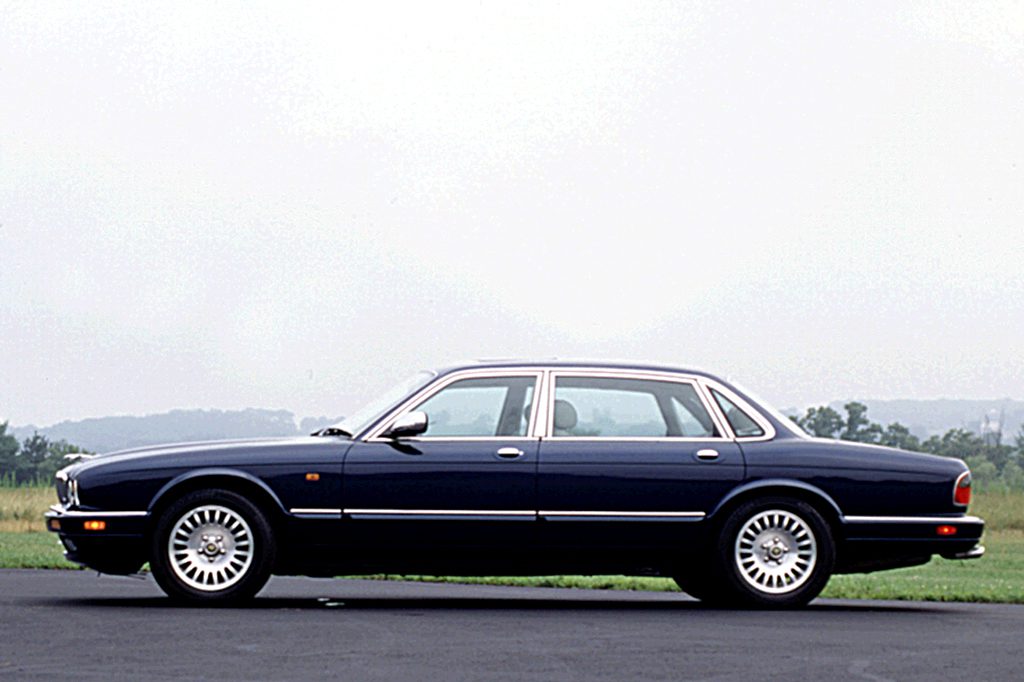 1996 Jaguar XJ6 Vanden Plas LWB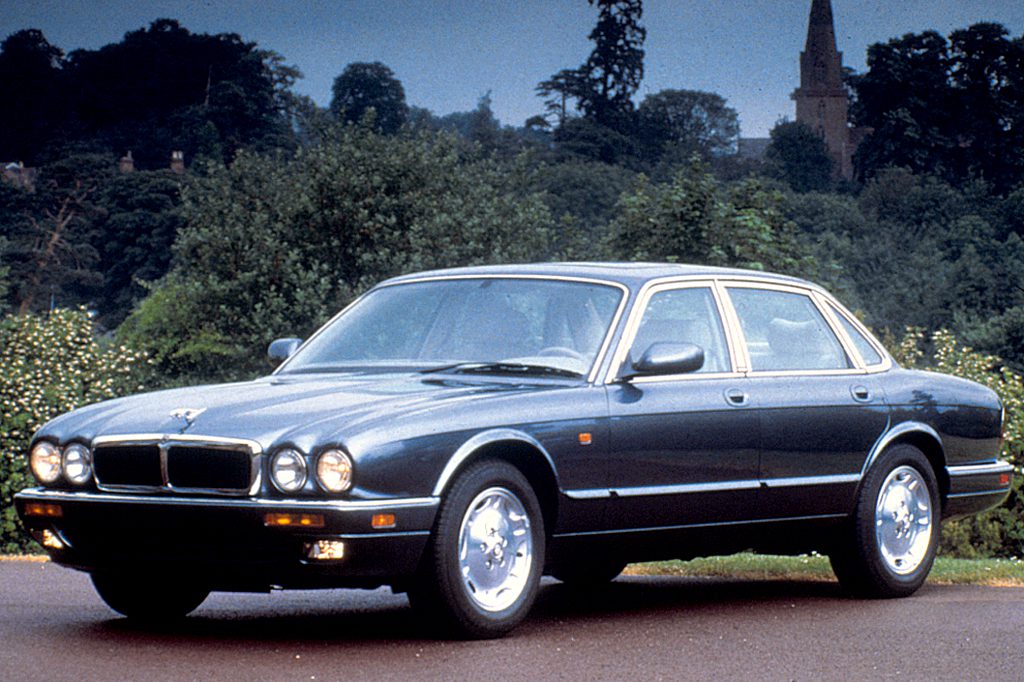 1997 Jaguar XJ6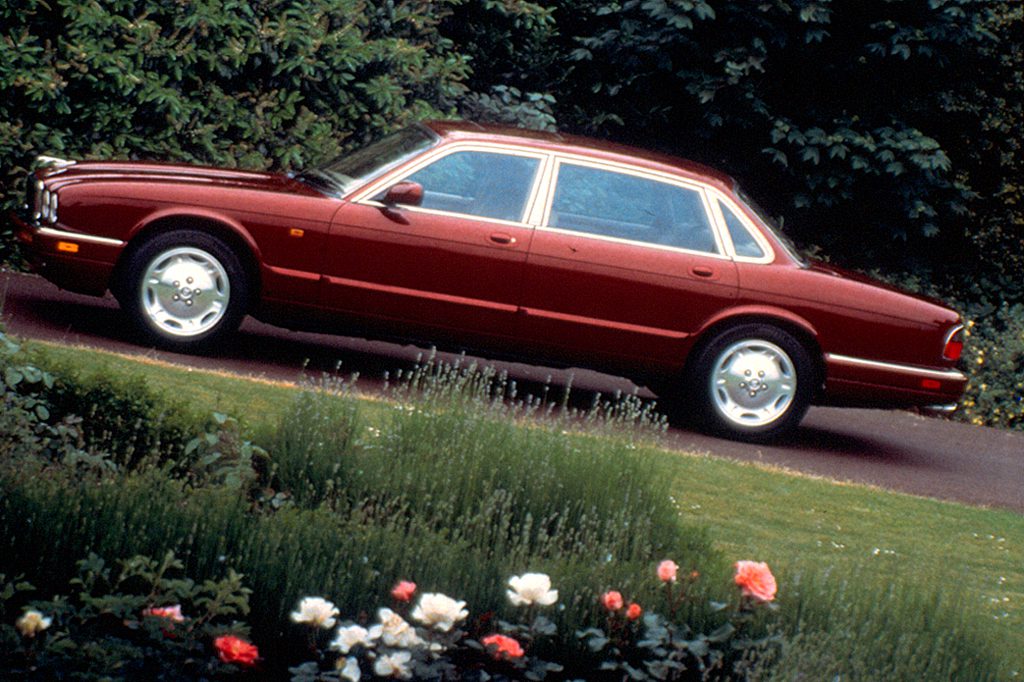 1997 Jaguar XJ6 L
Pros:

Acceleration
Antilock brakes
Ride
Steering/handling

Cons:

Cargo room
Control layout
Fuel economy
After buying Jaguar in 1990, Ford Motor Company spent millions of dollars to provide engineering and manufacturing expertise. At the same time, Jaguar was permitted to remain independent in terms of styling and packaging its new sedan along traditional lines. As a result of the change in management, we've been impressed by the cars' performance, ergonomics, and apparent improvements in overall quality. Jaguar definitely has moved up in the luxury-sedan field, coming closer to the leaders. Although that goal hasn't quite been reached, there's no question that a Jaguar has more character than many rivals, such as the Lexus LS 400.
Overview
Redesigned Jaguar sedans went on sale for 1995, powered by one of three engines. Fresh styling with all-new body panels bore a strong resemblance to sedans from Jaguar's past. Four rear-drive models went on sale, topped by a performance-oriented XJR with a 322-horsepower supercharged 6-cylinder engine. A heavily revised version of the prior 4.0-liter 6-cylinder engine went into the base XJ6 and plusher Vanden Plas. Jaguar's 6.0-liter V12 engine went into the flagship XJ12 sedan. All models got 4-speed automatic transmissions. Dual airbags and antilock brakes were standard. So was new electronic variable-assist power steering. The XJR and XJ12 had traction control. A sport suspension was installed on the XJR, with 17-inch tires instead of the usual 16-inch rubber.
Yearly Updates
1996 XJ-Sedan
Rear leg room had been marginal in the redesigned sedans, so Jaguar lengthened the wheelbase of the Vanden Plas and XJ12 by 4.9. Most of the additional length was used to increased leg space for back-seat passengers. Rear head room was about half an inch greater, too. The base XJ6 and supercharged XJR stuck with the original 113-inch wheelbase. Window glass was thicker, and additional sound insulation was installed.
1997 XJ-Sedan
Only 6-cylinder engines went into '97 models, as the V12 faded into history. A new long-wheelbase XJ6 L stickered for $5000 more than the regular-length XJ6. All sedans got a new contoured rear bench seat and a 3-point center seatbelt (replacing a lap belt). XJ6 and XJ6 L sedans now sported black grille bar, instead of chrome.
1998 XJ-Sedan
For '98, the XJs get front side airbags and drop their inline six-cylinder engines in favor of new V8s. Base, L, and Vanden Plas models get a dual-cam 290-horsepower V8, while the XJR gets a supercharged version making 370 horsepower. All models also get a new 5-speed automatic transmission.
1999 XJ-Sedan
The only major change to this luxury-sedan lineup were larger front brakes for the XJR.
2000 XJ-Sedan
An ultraluxury Vanden Plas supercharged model joined the XJ lineup, and a satellite navigation system became available. Standard traction control now modulated throttle and brakes, instead of merely varying the throttle to maintain grip. Rain-sensing windshield wipers were new this year. Newly standard on XJR and optional on other models was a 320-watt Alpine stereo, and the XJR got redesigned alloy wheels.
2001 XJ-Sedan
Newly standard for 2001 was Jaguar's Reverse Park Control that warns of obstacles when backing up. A CD changer became standard for XJ8/XJ8L, the XJR added a heated rear seat, and heated front/rear seats became standard for the Vanden Plas.
2002 XJ Series
The XJ Sport was new for '02 and essentially combined the base powertrain with the XJR's 18-inch wheels, sport seats, and body-color exterior trim. Also new was the XJR 100, a limited-edition marking the 1902 birth of Jaguar founder William Lyons; it added exclusive-design 19-inch wheels and special trim. The Super V8 replaced the Vanden Plas Supercharged model and included a touring-tuned version of Jaguar's computer-controlled suspension. The XJR for '02 added a standard sport-tuned computer suspension and a navigation system.
2003 XJ Series
Jaguar's flagship sedans get two new option packages for a shortened 2003 season, the last for their vintage-1994 design. The Super V8 features a softer version of the XJR's sport-oriented computer-controlled suspension, as well as a navigation system that costs extra in other XJs. A new Sovereign package on the base XJ comes with heated front/rear seats, premium 320-watt audio, and extra leather-and-wood interior trim. Exclusive to XJR is a new R1 Performance option with uprated Brembo-brand brakes and special wheels.