Compact car; Built in USA
2-door convertible
2-door coupe
4-door sedan
transverse front-engine/front-wheel drive
Good condition price range: $1,300 – $4,800*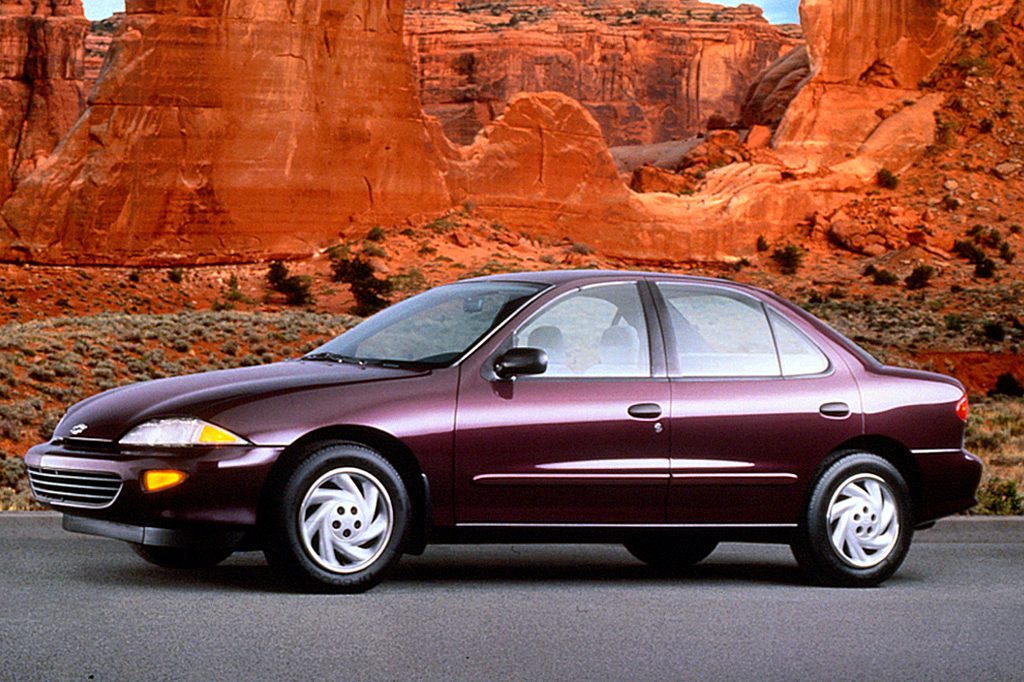 1995 Chevrolet Cavalier LS 4-door sedan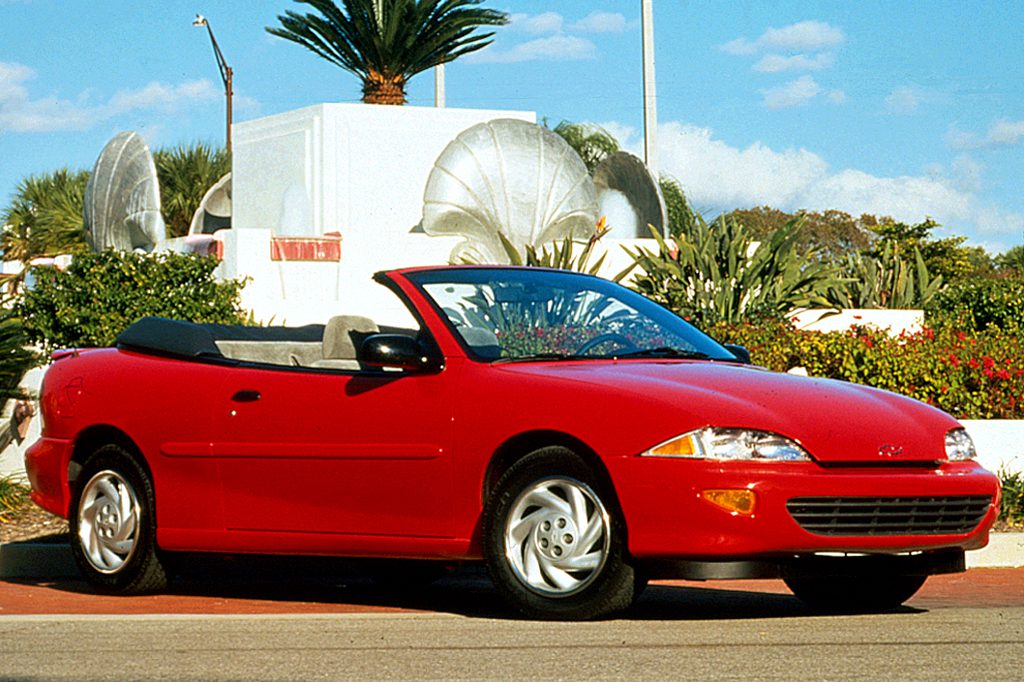 1995 Chevrolet Cavalier LS 2-door convertible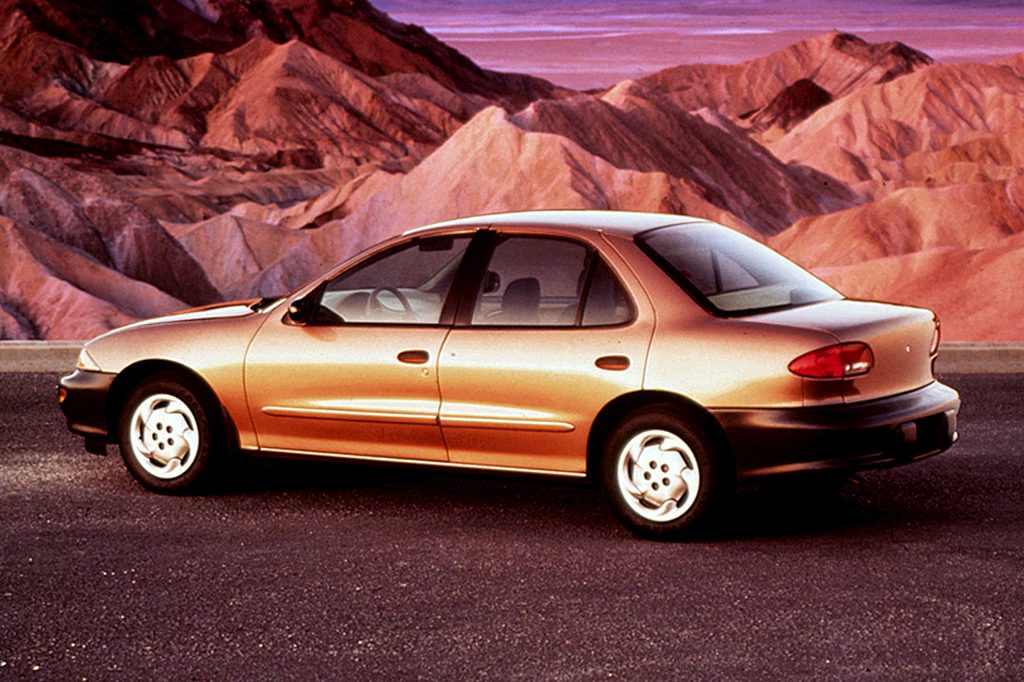 1995 Chevrolet Cavalier 4-door sedan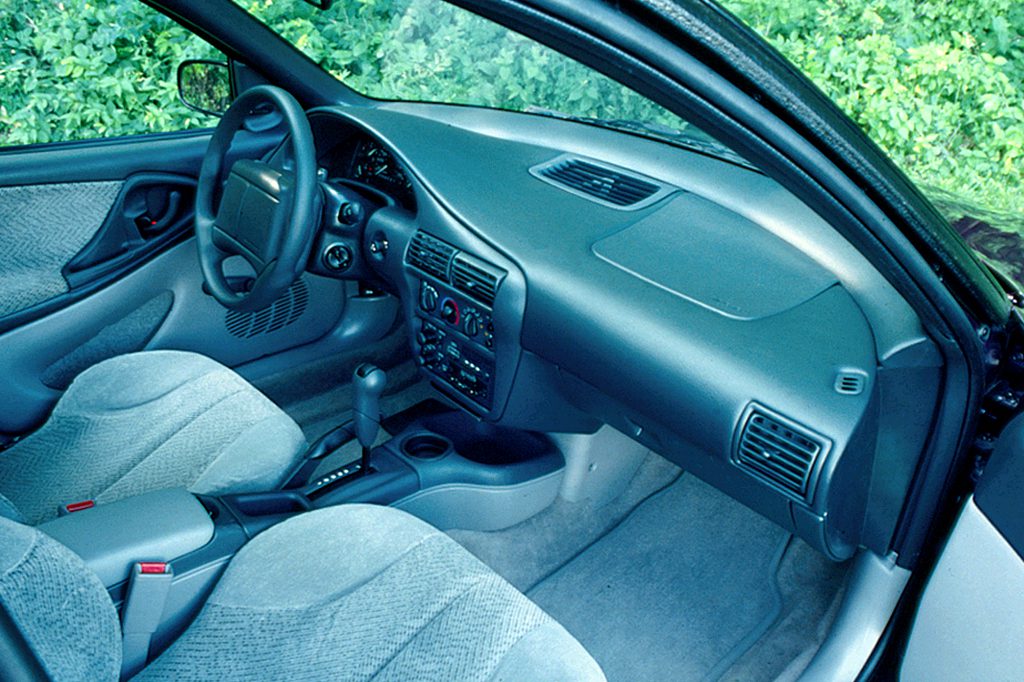 1995 Chevrolet Cavalier LS interior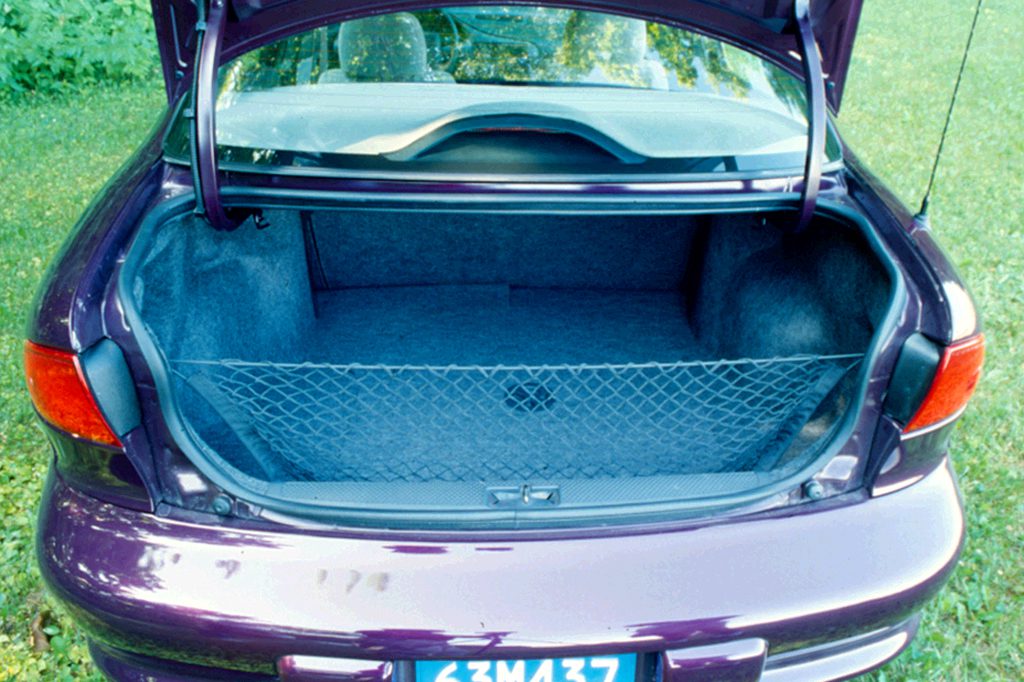 1995 Chevrolet Cavalier LS interior
Pros:

Acceleration (Twin Cam engine)
Airbags
Standard antilock brakes
Fuel economy
Instruments/controls
Visibility

Cons:

Entry/exit (2-door models)
Rear-seat head room
Seat comfort
Compared with its most natural rival, the sportier-natured Dodge/Plymouth Neon, the refined Cavalier puts comfort and utility ahead of performance and style. All told, however, it doesn't match the refinement of the Toyota Corolla. For a reasonable sum, however, you get a car with dual airbags and antilock braking, even if it isn't quite as much fun to drive as a Neon.
Overview
Chevrolet redesigned its best-seller in 1995 for the first time in 13 years. Changes included a longer wheelbase, fresh styling, and a new interior with dual airbags. Antilock braking also was standard. Gone was the station wagon, but the coupe and sedan returned. Initial offerings consisted of a base coupe and sedan, plus an LS sedan. A convertible and a Z24 coupe arrived in spring 1995. By spring 1995, the lineup expanded to five models: a coupe in base or sporty Z24 form, a convertible in LS trim only, and a sedan (base or LS guise). Wheelbases were 2.8 inches longer, but bodies were shorter by two inches. These Cavaliers are slightly wider and taller than their predecessors. Rear leg room is two inches greater in the coupe, 1.3 inches in the sedan. Pontiac's Sunfire has different styling, but is built from the same basic design.
Yearly Updates
1996 Cavalier
Traction control became standard for '96 on the LS sedan and convertible when equipped with automatic transmission. A new dual-camshaft (Twin Cam) 4-cylinder engine went into the Z24, and was optional in LS Cavaliers. Daytime running lights were installed on all Cavaliers, illuminating whenever the ignition is switched on.
1997 Cavalier
The addition of new RS (Rally Sport) version of the coupe topped the short list of changes for 1997. The RS included several Z24 styling cues, including a rear spoiler, bodyside moldings, body-color fascias, wider tires, and decals.
1998 Cavalier
For 1998, the base engine is revised for smoother running and loses five horsepower in the process. Also, the convertible moves from sedate LS trim to sporty Z24 trim.
1999 Cavalier
The addition of remote keyless entry as standard equipment on the Z24 was the only change of note to the '99 Cavalier.
2000 Cavalier
Front/rear styling was slightly revised for 2000, and the Z24 got an exclusive new rear spoiler. Inside, the dashboard and console were revamped, uplevel radios gained Radio Display System (RDS) capability, more cupholders were installed, and child-seat top anchors were added to all three rear positions. All models now had standard air conditioning and a rear defroster.
2001 Cavalier
Convertible versions were dropped for 2001, but a Z24 sedan was added that summer as an early '02 model. It mirrored the Z24 coupe's equipment, and added a bright exhaust tip, upgraded audio system, and chrome alloy wheels.
2002 Cavalier
The LS Sport replaced the Z24 model shortly after the start of the 2002 model year. It came with a new 140-hp dual overhead-cam 2.2 that replaced the Z24's 150-hp dohc 2.4. New standard features for 2002 included tilt steering wheel, CD player, tachometer, and power trunk release. New chrome 16-inch wheels were standard on the LS Sport.
2003 Cavalier
Revised front and rear styling and optional side aidbags highlight changes for '03. The 2.2-liter engine was now standard on all models. Antilock brakes, On-Star, and XM radio were options.
2004 Cavalier
A less-expensive coupe model, the 1SV, was added for 2004.
2005 Cavalier
Cavalier is unchanged for a brief 2005 finale. It will be replaced by Cobalt this year.