Compact car; Built in USA
transverse front-engine/front-wheel drive
Good condition price range: $1,400 – $2,600*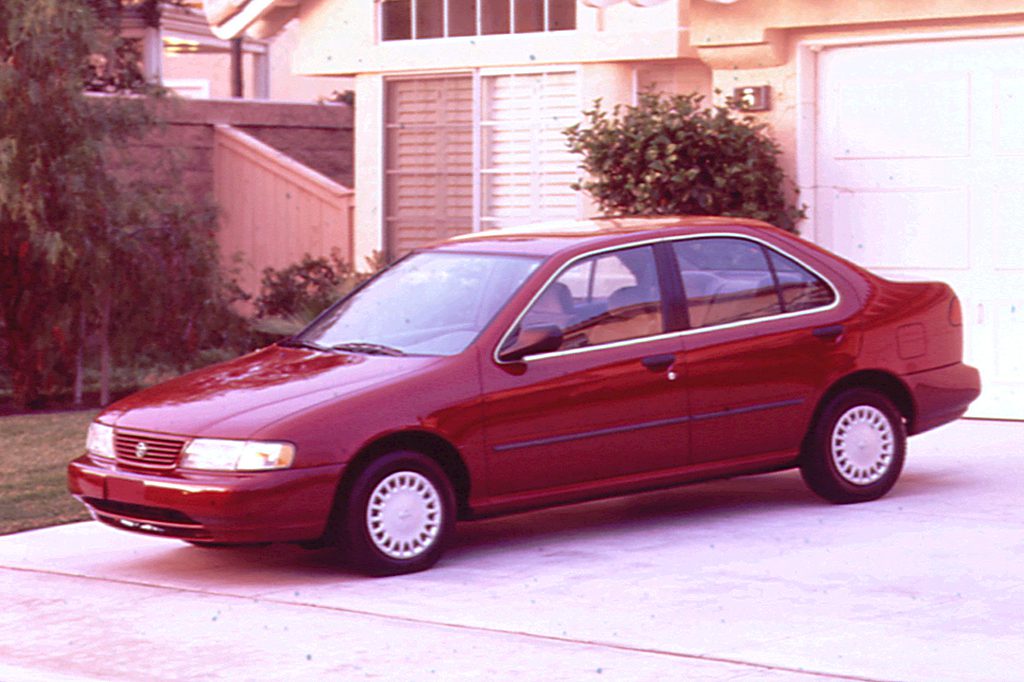 1995 Nissan Sentra GXE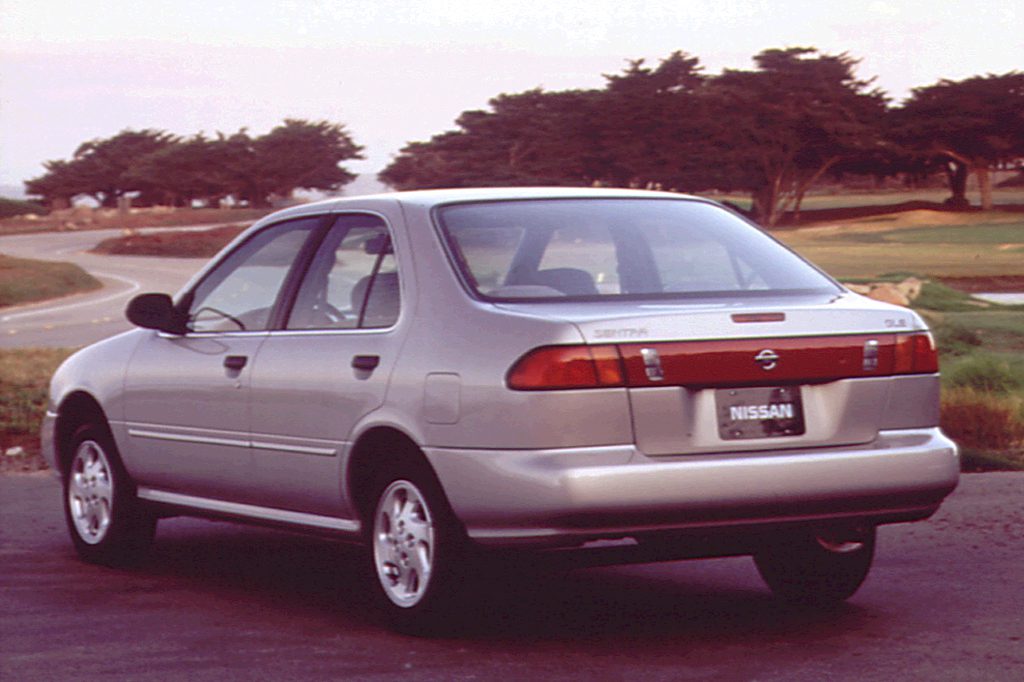 1996 Nissan Sentra GLE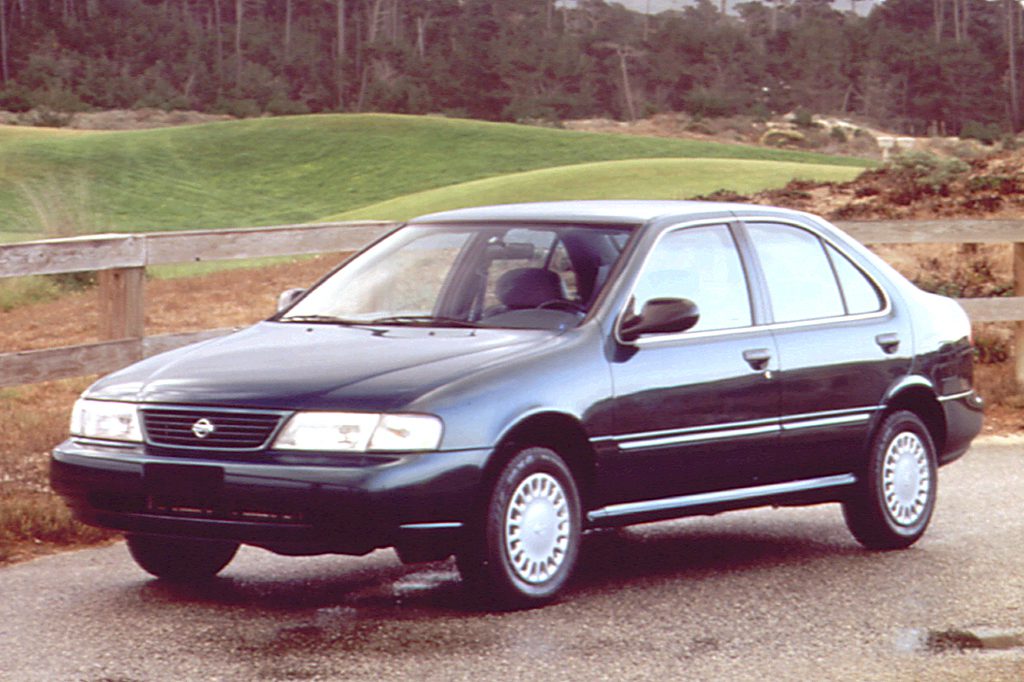 1996 Nissan Sentra GXE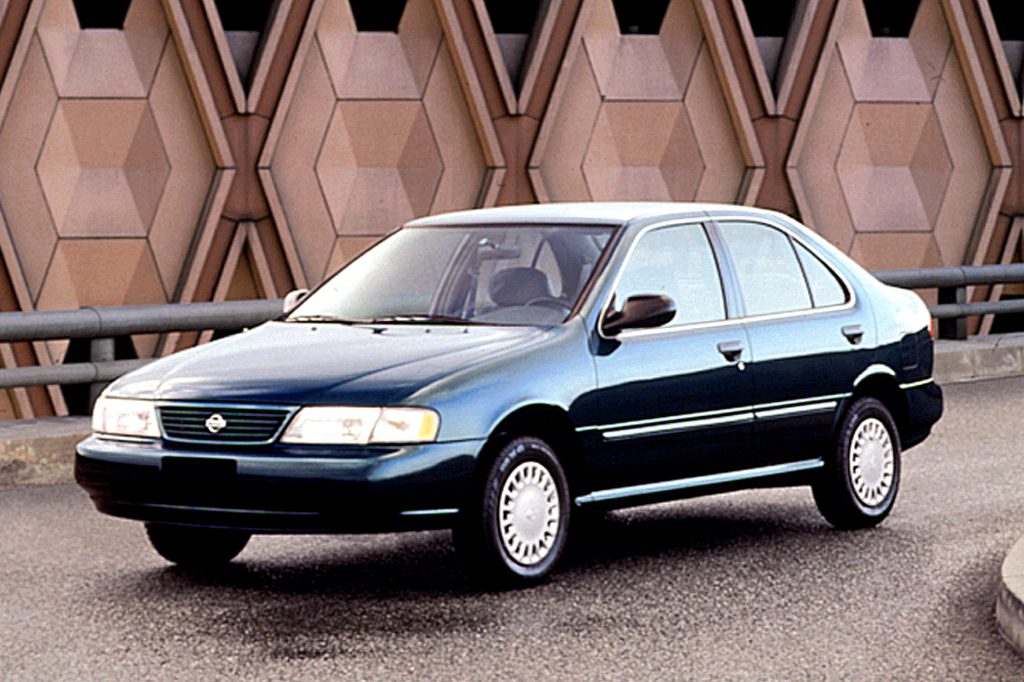 1997 Nissan Sentra GXE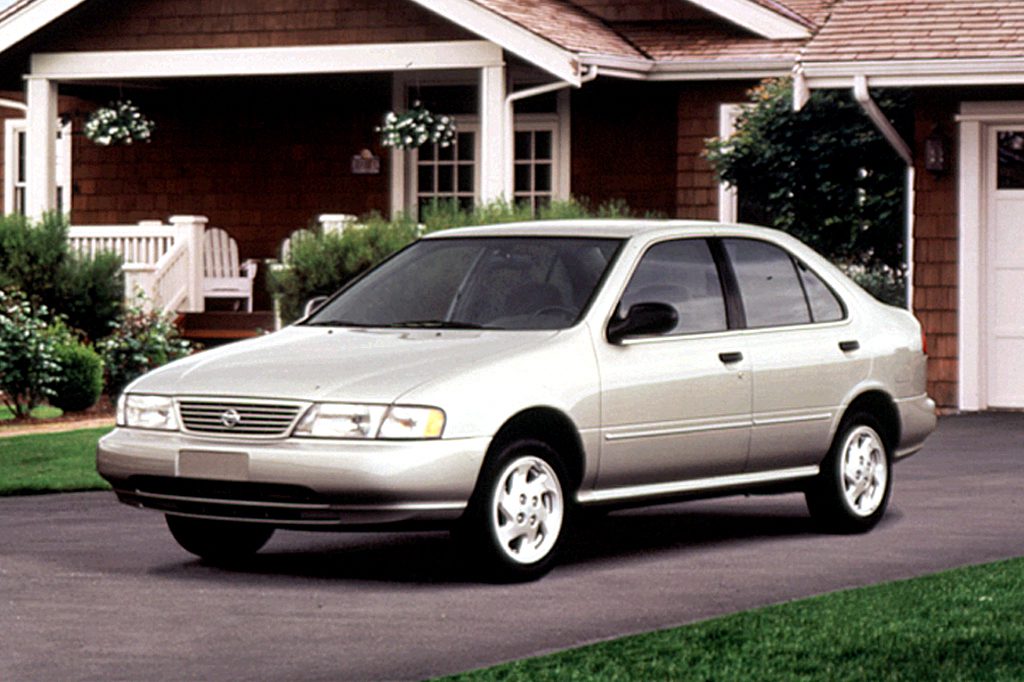 1997 Nissan Sentra GLE
Pros:

Optional antilock brakes (GXE, GLE)
Fuel economy
Ride

Cons:

Acceleration (w/automatic transmission)
Rear-seat entry/exit
Rear-seat room
Seat comfort
Solid and refined, Sentra looks like a good value in the small-car hunt. We'd even place it on a par with the Toyota Corolla–today's standard of comparison in the subcompact league.
Overview
Introduced after the start of the 1995 model year, Nissan's front-drive subcompact was redesigned in new 4-door notchback form. Two-doors, which were included in the prior Sentra generation, gave way to new notchback coupes, wearing a revived 200SX label. Besides new styling–much more rounded than before–Sentras had dual airbags and anti-intrusion door beams. Four price levels went on sale: base, XE, GXE, and GLE. All models used a revised version of the prior 16-valve, 1.6-liter twin-cam 4-cylinder engine, rated at 115 horsepower. A 5-speed manual transmission was again standard; 4-speed automatic optional. Antilock brakes were optional for the GXE and GLE only.
Yearly Updates
1996 Sentra
Sentras showed virtually no change for 1996, following their redesign a year earlier.
1997 Sentra
Once again, nothing was new for Nissan's subcompact sedan.
1998 Sentra
Nissan added a high-performance SE sedan with the 2.0-liter engine used in the 200SX SE-R, however it was badged a 1999 model. SE standard equipment included 15-inch wheels, rear disc brakes, and fog lamps. Other Sentras got a mild facelift.
1999 Sentra
Sentras received yet another facelift, this one involving headlights, grille, and front fascia. Deleted from the lineup were the base and GLE. The hot Sentra SE with the 2.0-liter engine continued unchanged. A redesigned, larger Sentra debuted during the 2000 model year.