Compact car; Built in South Korea
4-door sedan
4-door wagon
transverse front-engine/front-wheel drive
Good condition price range: $1,100 – $2,100*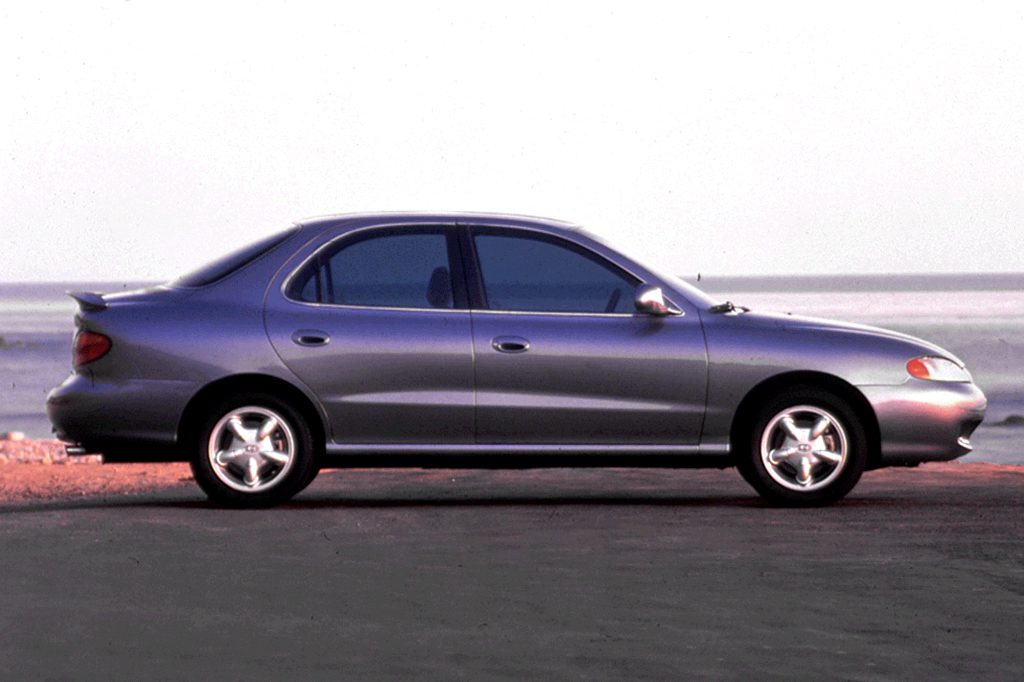 1996 Hyundai Elantra 4-door sedan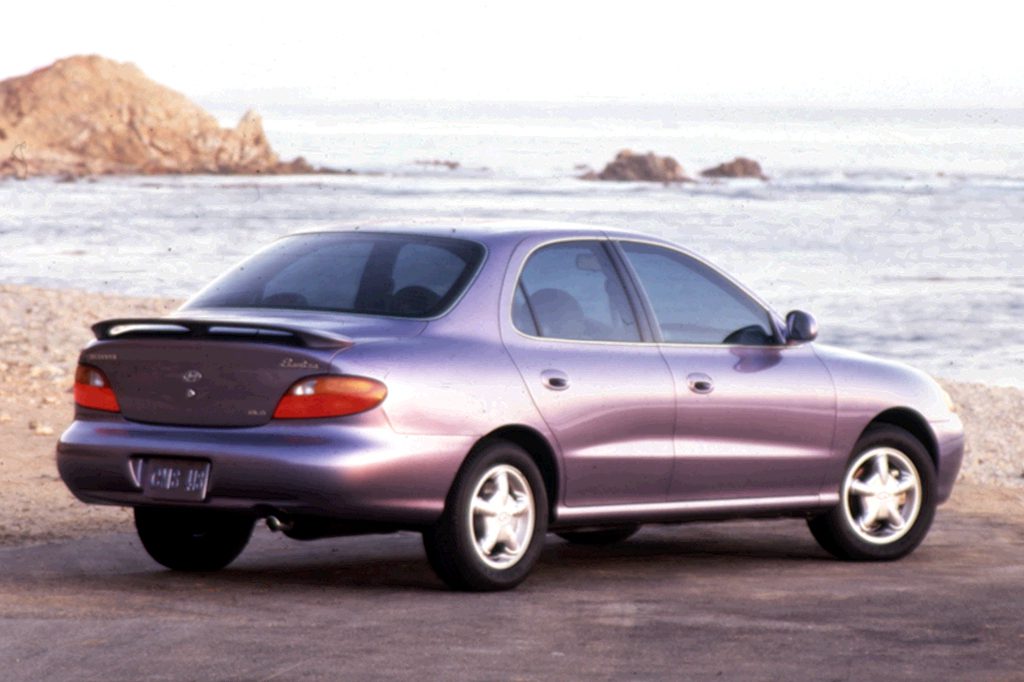 1996 Hyundai Elantra 4-door sedan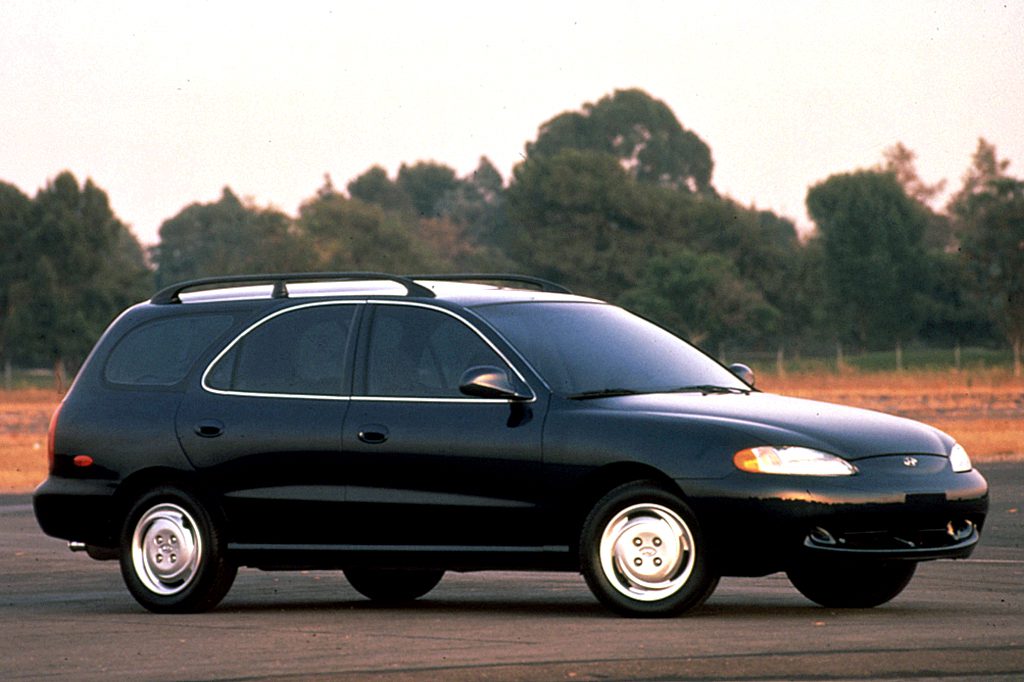 1996 Hyundai Elantra 4-door wagon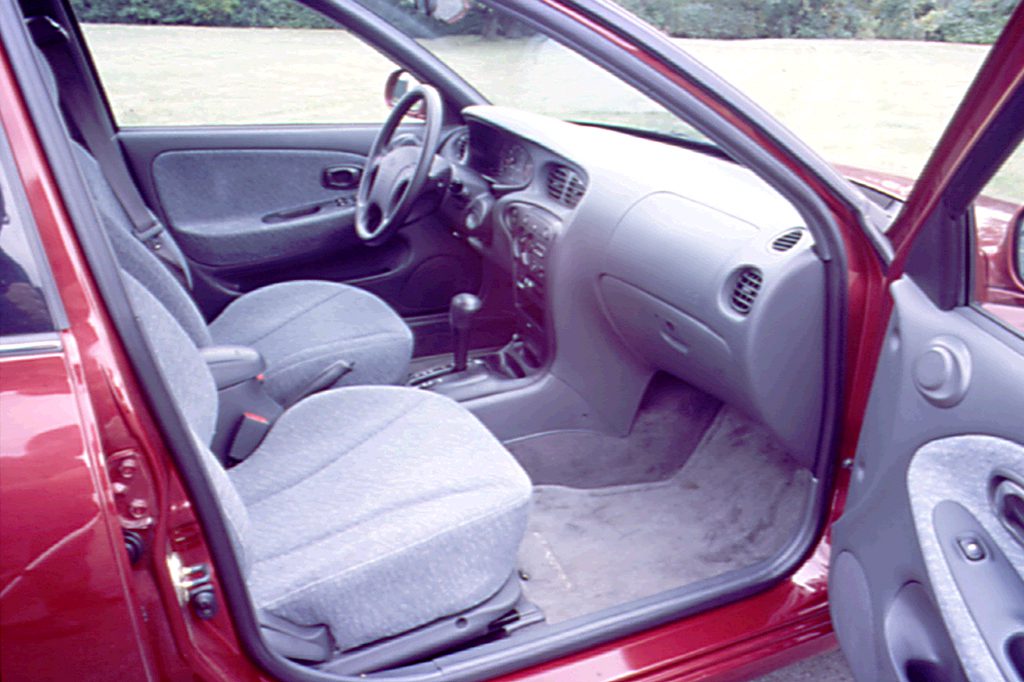 1996 Hyundai Elantra interior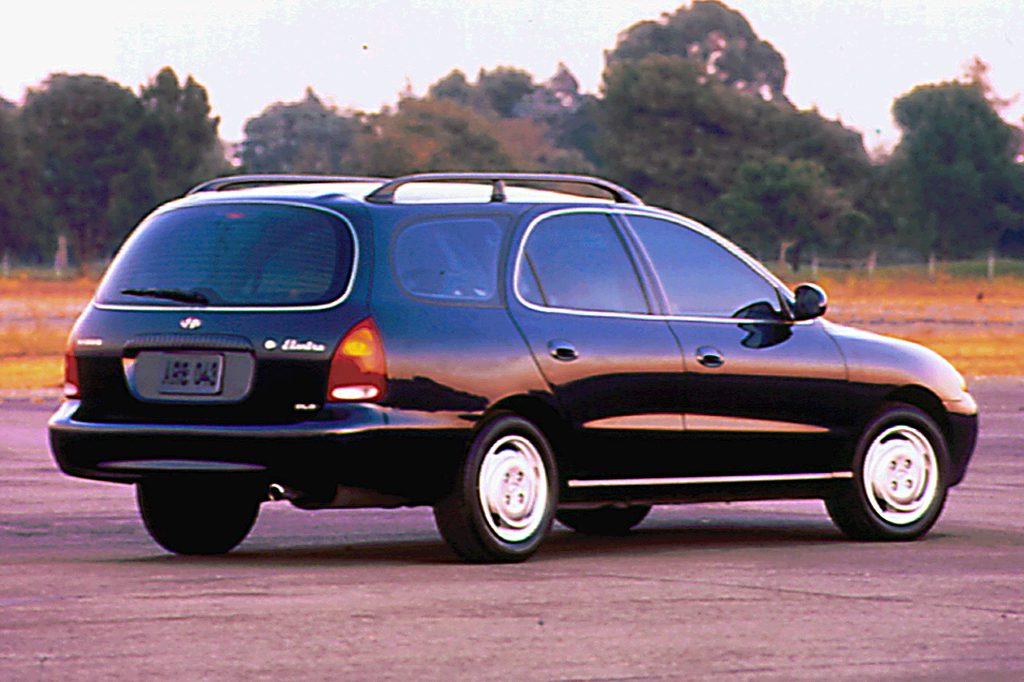 1996 Hyundai Elantra 4-door wagon
Pros:

Dual airbags
Optional antilock brakes
Fuel economy
Passenger room

Cons:

Passing power (automatic)
Small trunk opening
Noise
Value-conscious shoppers might want to take a close look at this latest, greatly improved Elantra, which flaunts a friendly demeanor. Though not flawless, moderate secondhand prices can make it tempting.
Overview
At 100.4 inches, the wheelbase of the front-drive subcompact was two inches longer than the prior Elantra's, and six inches longer than that of the mini Accent. Sedans and new station wagons came in base and upscale GLS trim, all with standard dual airbags. Antilock brakes were optional only for GLS versions. Sole engine was Hyundai's 130-horsepower, 1.8-liter 4-cylinder with dual overhead camshafts and four valves per cylinder. Both 5-speed manual shift and a 4-speed automatic transmission were available.
Yearly Updates
1997 Elantra
Except for revised interior fabrics, Hyundai's midlevel sedan continued as before.
1998 Elantra
Elantra saw no changes for 1998.
1999 Elantra
Elantra got modest nose and tail restyling, and replaced the 1.8-liter 4-cylinder with a 2.0-liter unit. The GLS model was dropped, but GL could be ordered with antilock brakes.
2000 Elantra
After nearly a year's absence, the uplevel GLS model returned, but entry-level GL trim was gone; so GLS was the sole model.