Compact pickup truck; Built in USA
longitudinal front-engine/rear- or 4-wheel drive
Good condition price range: $1,200 – $4,100*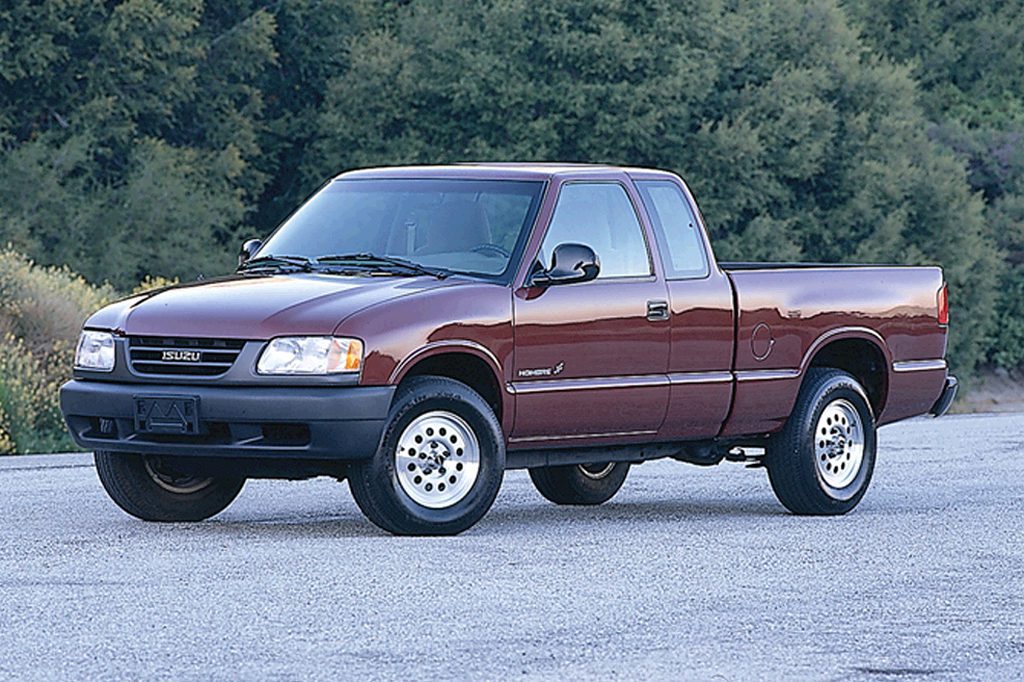 1998 Isuzu Hombre ext. cab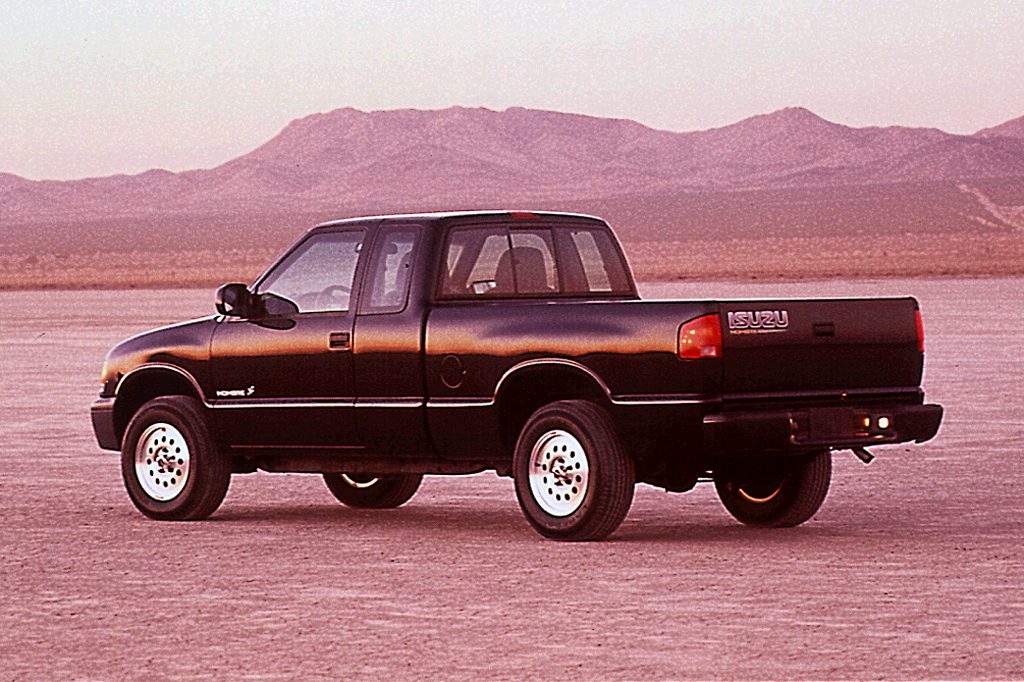 1999 Isuzu Hombre ext.cab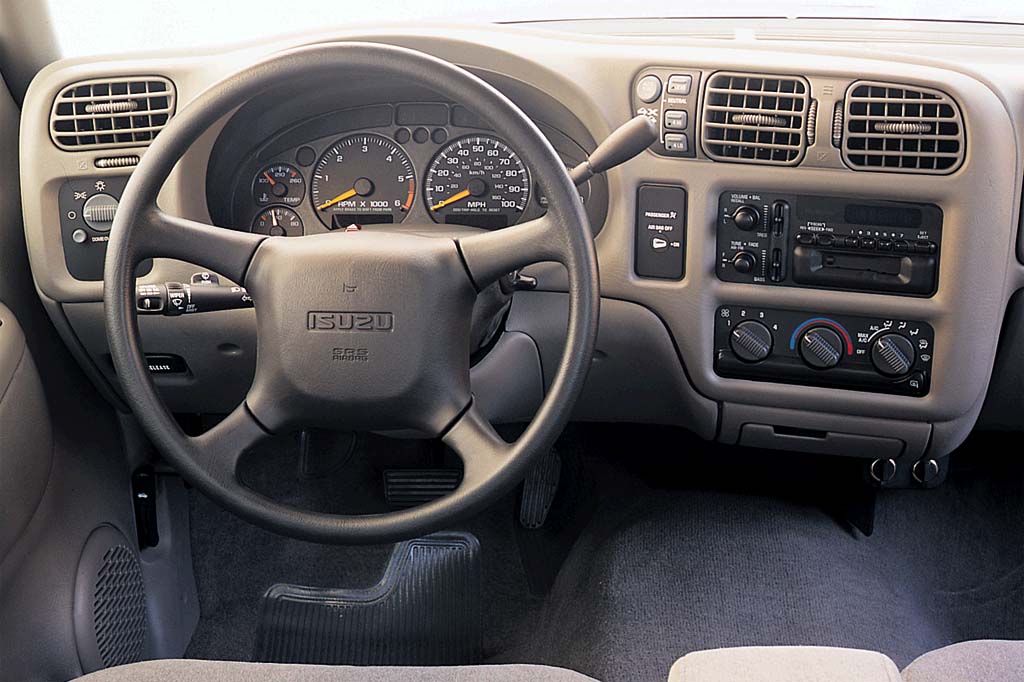 2000 Isuzu Hombre interior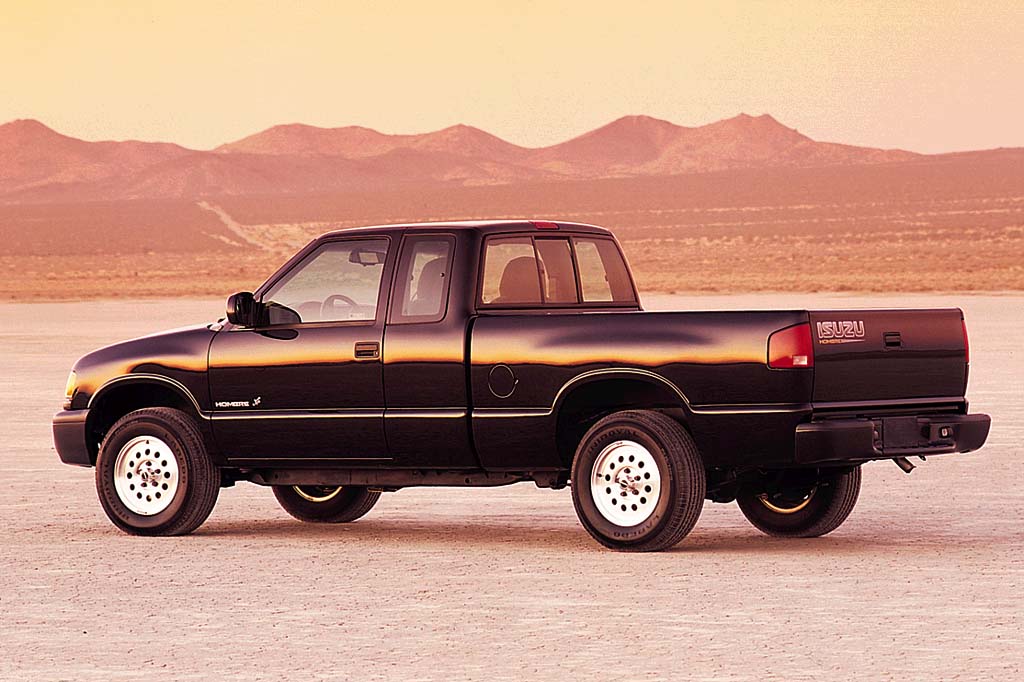 2000 Isuzu Hombre ext. cab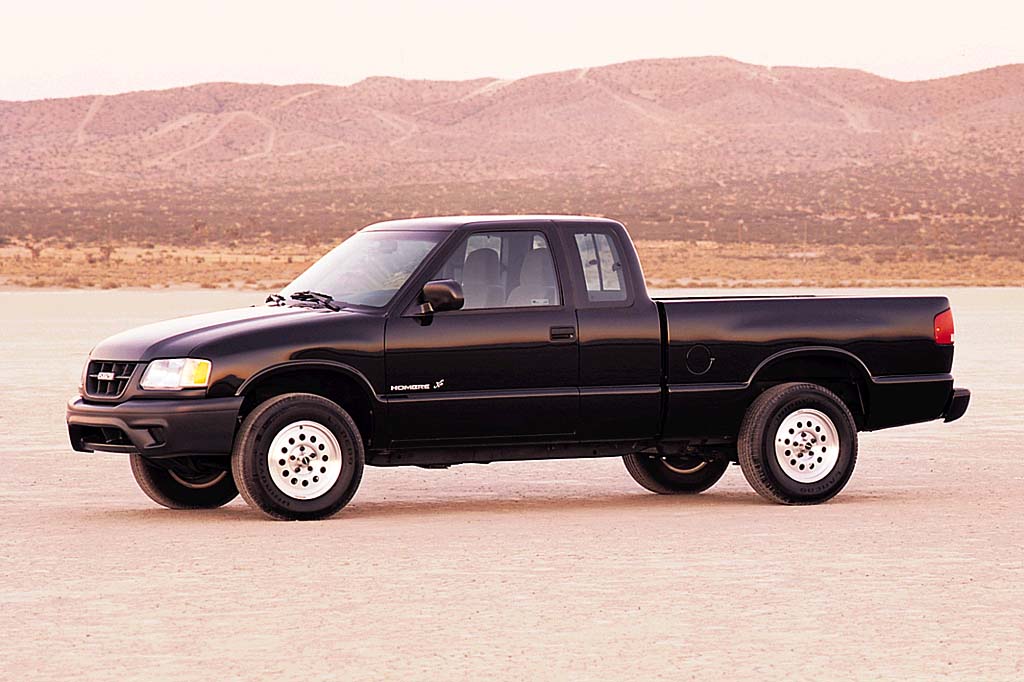 2000 Isuzu Hombre ext.cab
Pros:

Acceleration (V6)
Standard antilock braking

Cons:

Rear-seat comfort (extended-cab)
Ride
Though well-assembled, both the GM twins and Isuzu's Hombre rank a little below the Ford Ranger and Mazda B-Series overall, but each offers an appealing set of attractions. Because Hombres have been less popular than the Chevrolet S-10 and GMC Sonoma when new, they're likely to cost a bit less secondhand as well.
Overview
Isuzu relied on its direct tie-in with General Motors to create its compact Hombre pickup. Previously, Isuzu had imported a Japanese-built truck. General Motors owned a minor interest in Isuzu. Specifically, Isuzu got the right to use the basic design of the Chevrolet S-10 and GMC Sonoma, after the Japanese company added some of its own sheetmetal to the pickup truck. Body panels actually were produced by General Motors in Brazil. Fenders, hood, side panels, front fascia, headlamps, and rear bumper caps differed from the GM models. Actually, all three makes were assembled at a GM plant in Louisiana. Only 2-wheel-drive Hombres went on sale initially, in a regular-cab configuration with a 6-foot cargo bed, 4-cylinder engine, and manual shift. GM pickups, in contrast, could get a V6 engine, automatic transmission, the longer (7.3-foot) bed, or an extended cab. Four-wheel antilock braking was standard, along with a driver-side airbag.Two versions were offered: base S and more-costly XS, the latter adding a tachometer and higher-grade interior fabric. Only the XS could get an optional sliding rear window and cassette tape deck. A 3-place bench was the only seating choice, but the XS got a split 60/40 seatback. Rivals included the Dodge Dakota, Ford Ranger, and Toyota Tacoma.
Yearly Updates
1997 Hombre
A Spacecab (extended cab) body style joined the Hombre lineup, as did a V6 engine choice with availability of a 4-speed automatic transmission. Only the 4-cylinder engine and manual shift remained available for regular-cab models. Offered only in the XS price level, the Spacecab body came with two rear jump seats that folded out from the sides of the cab. A new Power Package included power windows, locks and mirrors, while a new Convenience Package incorporated a tilt steering column and cruise control. Both of those options were offered only with the V6 Spacecab.
1998 Hombre
Four-wheel-drive capability became available this year. GM's shift-on-the-fly 4WD system was intended for use only on slippery surfaces. Even with this addition, Isuzu's model lineup was less comprehensive than that of the GM twins. For instance, there was no 2WD standard-cab V6 model, and manual shift was not available with the V6 Spacecab. Also lacking was the nifty third door added to GM's extended-cab pickups. Hombres got a redesigned dashboard and gained a passenger-side airbag (with deactivation switch for use when a child seat was in place). Antilock brakes were standard, and 4WD models added rear discs. Output of the 4-cylinder engine dropped from 120 to 110 horsepower. Two-wheel-drive Spacecabs came with a 175-horsepower V6 and automatic, while 4WD models got a 180-horsepower variant of the V6 and could have either transmission.
1999 Hombre
Spacecab (extended cab) models now were available with a third door, like their GM equivalents. All models got revised front styling and a smaller-hub steering wheel, holding a "next-generation" depowered driver's airbag.
2000 Hombre
Stronger V6 engines went under Hombre hoods. The V6 gained 5 horsepower in 2WD models, and 10 in 4WD Hombres. Four-cylinder models now were available with dual-fuel capability. Spacecab Hombres became available in a greater number of variations, including a V6 with base S trim. Previously optional on 2WD regular-cab S models, the Performance Package heavy-duty suspension became standard across the board. Also, 4×4 models got slightly taller tires this year.