Minivan; Built in USA, Canada
transverse front-engine/front-wheel drive
Good condition price range: $1,400 – $3,100*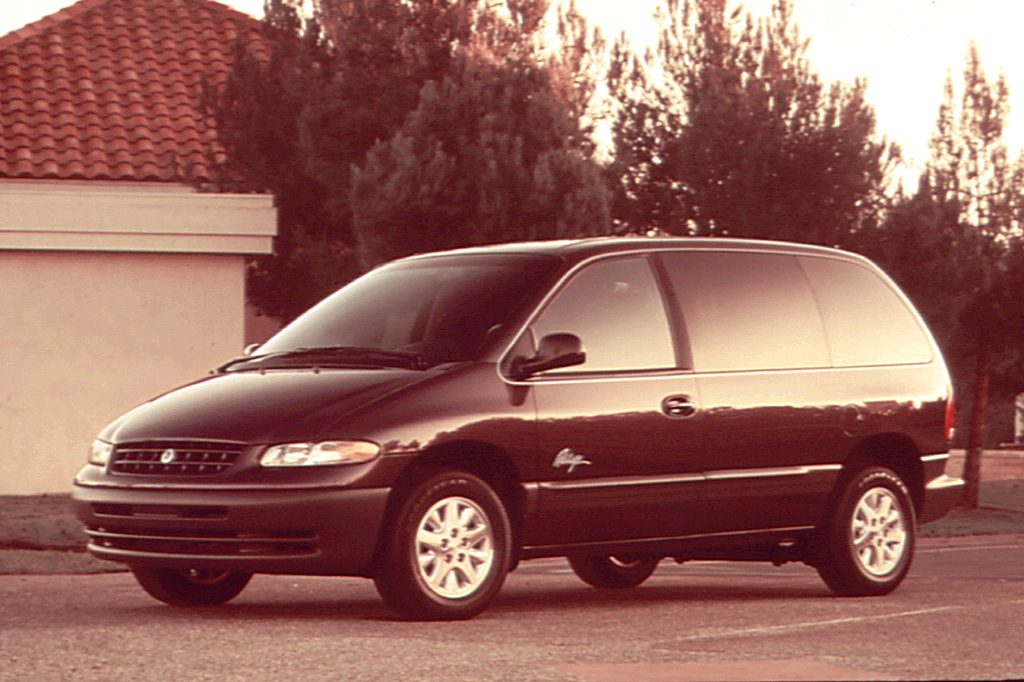 1996 Plymouth Voyager Rallye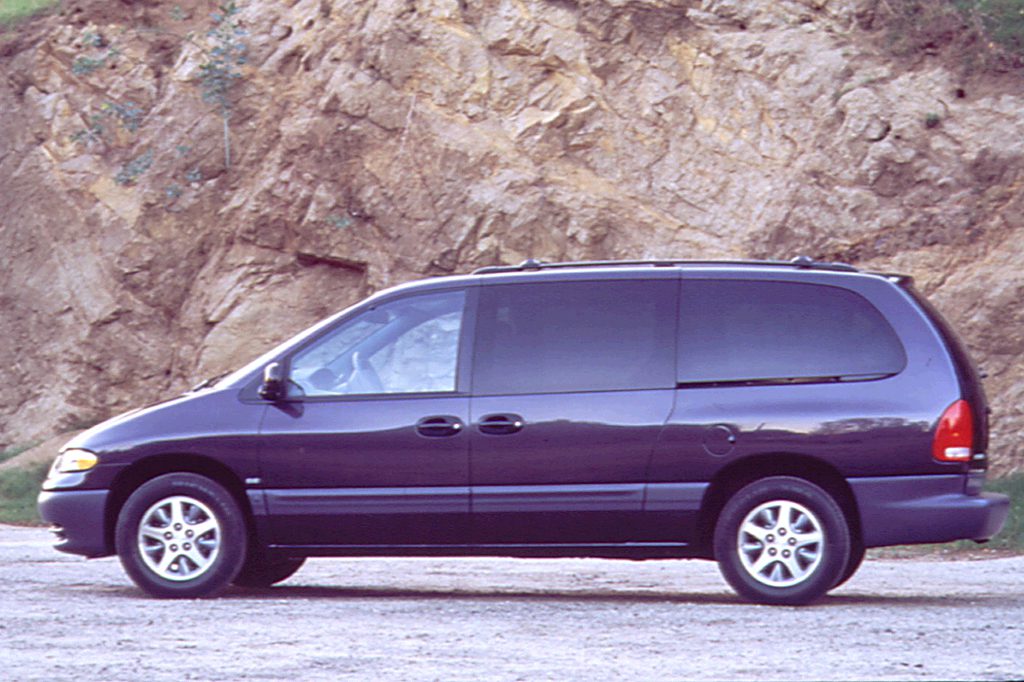 1996 Plymouth Grand Voyager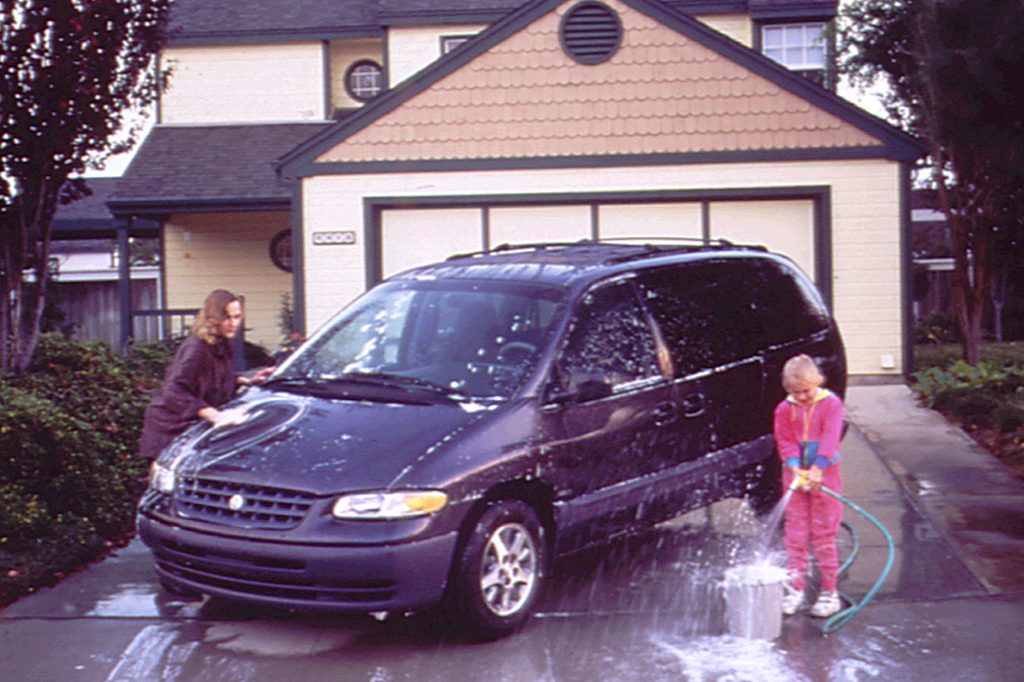 1996 Plymouth Grand Voyager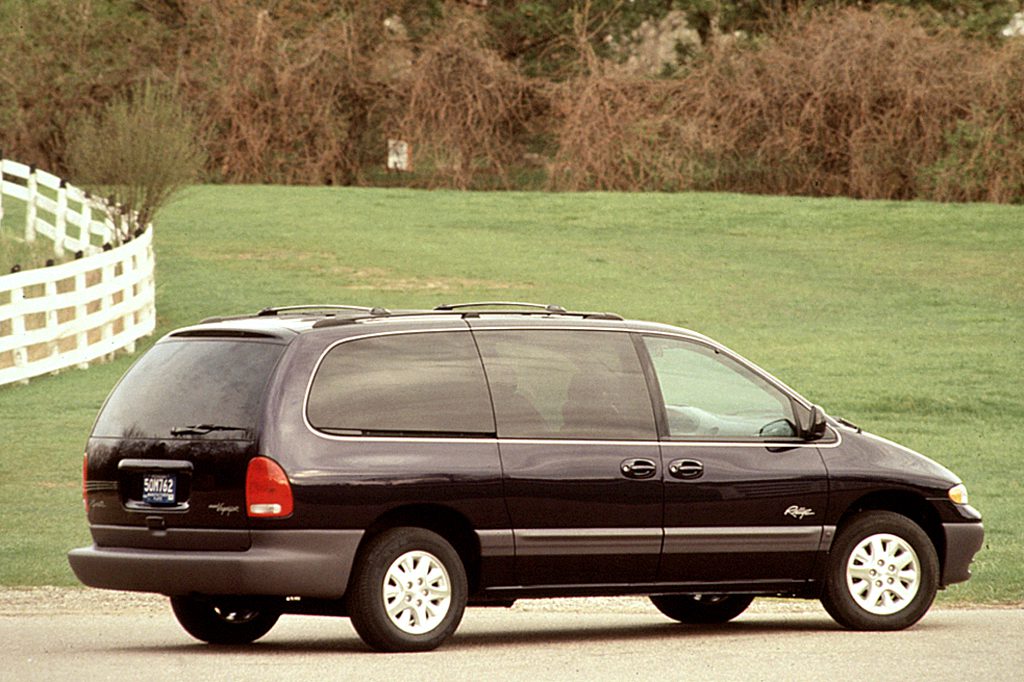 1997 Plymouth Grand Voyager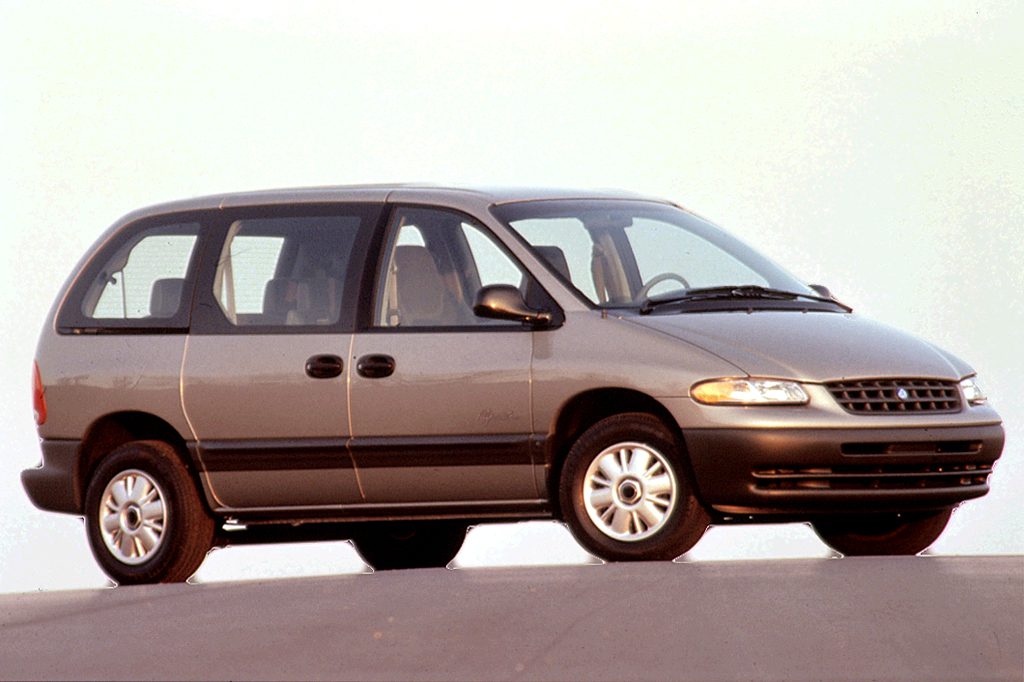 1997 Plymouth Voyager
Pros:

Acceleration (3.3-, 3.8-liter)
Antilock brakes
Passenger and cargo room
Ride

Cons:
Basically, you can hardly beat a Voyager or its Dodge near-twin in the minivan league. Most families are likely to appreciate that extra sliding door, so it's worth looking for a Voyager that has that option.
Overview
More aerodynamic in shape than their predecessors, the new Chrysler minivans could be equipped with a sliding door on the driver's side, and center and rear seats had built-in "Easy Out" rollers. All models had a sliding door on the passenger side, plus a one-piece rear liftgate. The Dodge Caravan and Chrysler Town & Country are nearly identical.Minivans came in standard Voyager and long wheelbase Grand Voyager body styles, each holding up to seven occupants. Plymouths came only in base and SE trim. Dual airbags and antilock braking were standard at first, but ABS became an option on base minivans during the 1996 model year. All models were front-drive. Base engine was a new 2.4-liter 4-cylinder with dual camshafts. Two V6s were available: 3.0- and 3.3-liter, making 150 and 158 horsepower, respectively.
Yearly Updates
1997 Voyager
Changes were few for 1997.
1998 Voyager
Rear bench seats added grocery bag hooks and an Expresso Decor package was added.
1999 Voyager
Plymouth added a 3.8-liter V6, already available on Caravan and Town & Country, to the Voyager for '99. Other changes included a small cargo net between the front seats, additional standard equipment, a child-safety seats in second-row buckets.
2000 Voyager
Air conditioning and 7-passenger seating became standard instead of optional. A rear-seat video entertainment system was newly available, dealer-installed on all models. During 2000, Voyagers adopted a Chrysler badge instead of Plymouth.