Premium large SUV; Built in Japan
longitudinal front-engine/4-wheel drive
Good condition price range: $5,800 – $7,800*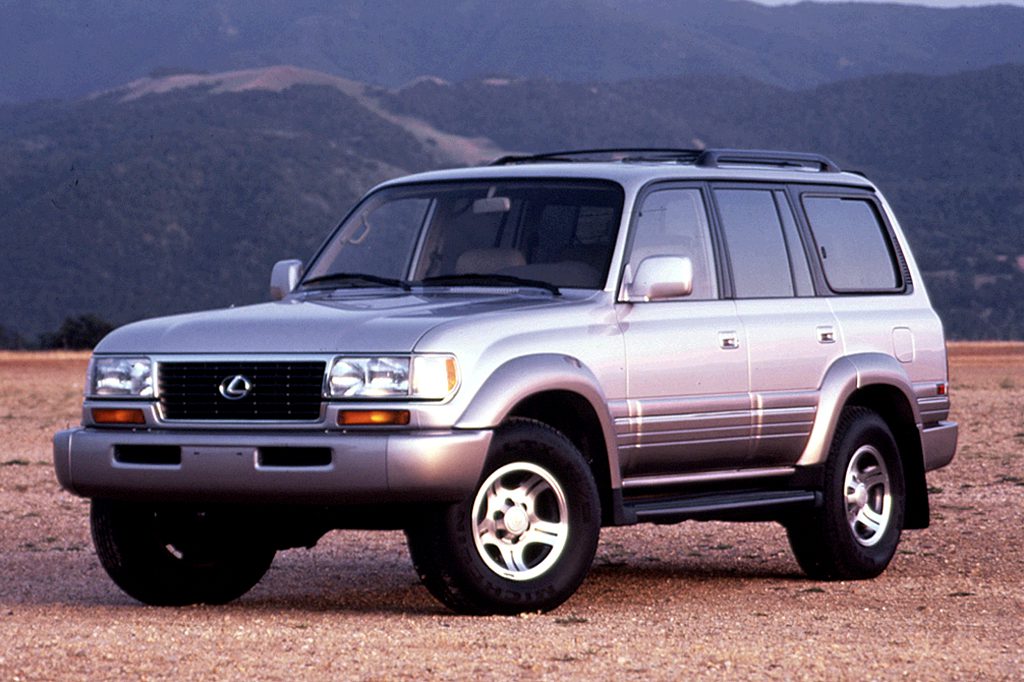 1997 Lexus LX 450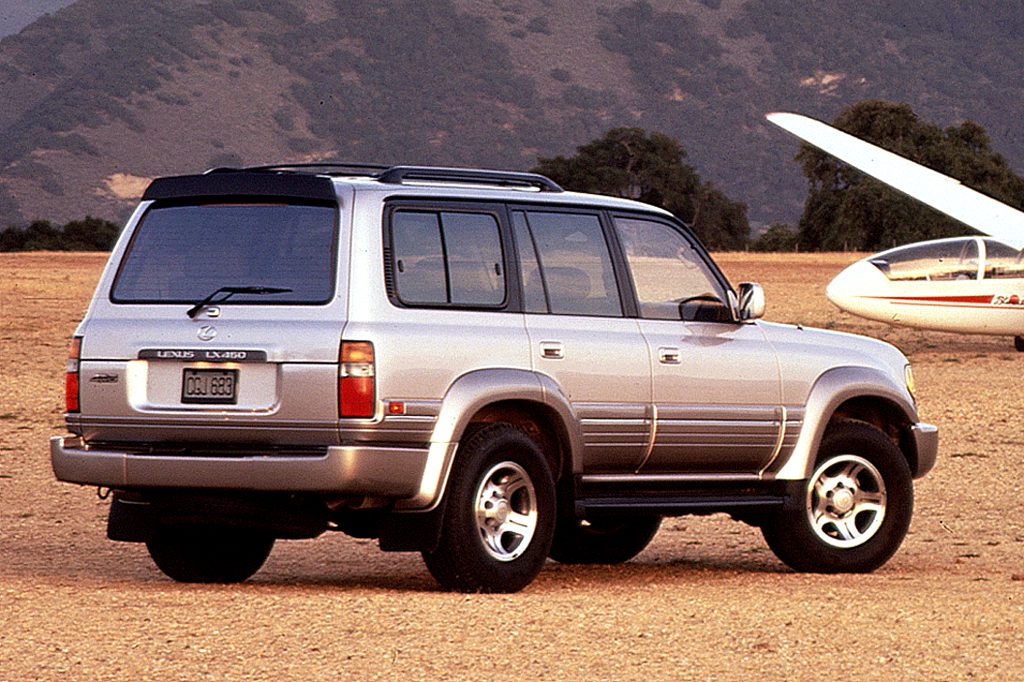 1997 Lexus LX 450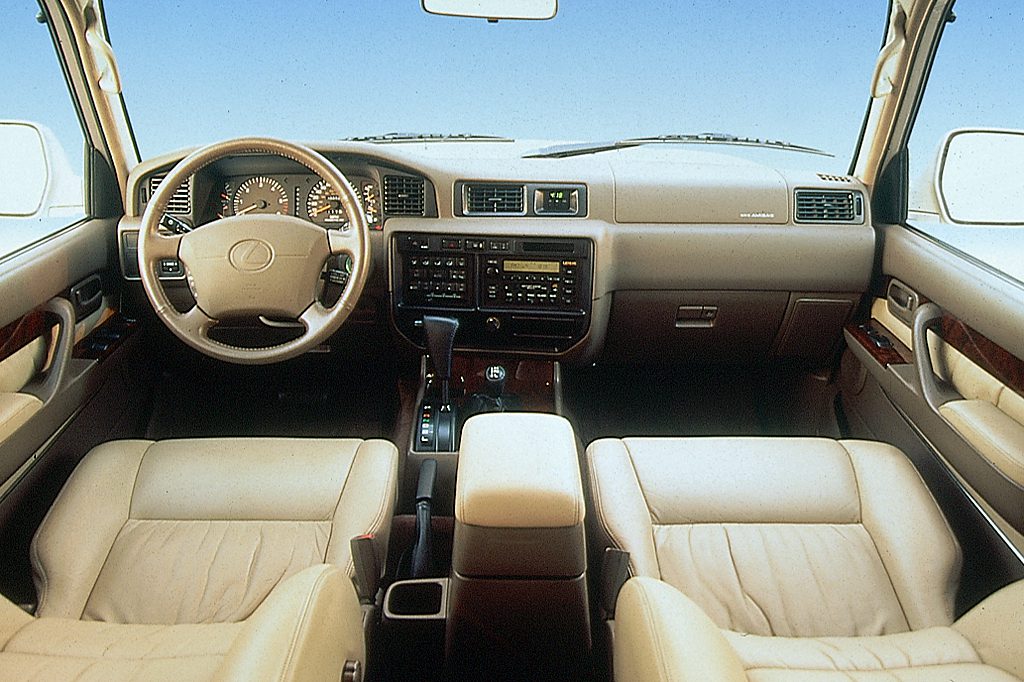 1996 Lexus LX 450 interior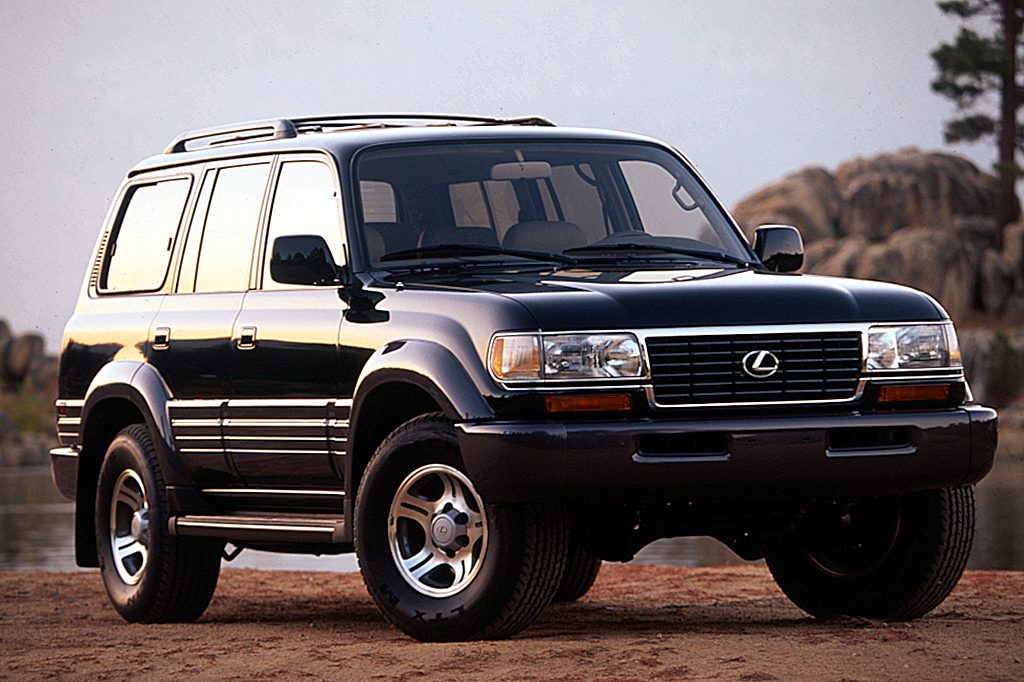 1996 Lexus LX 450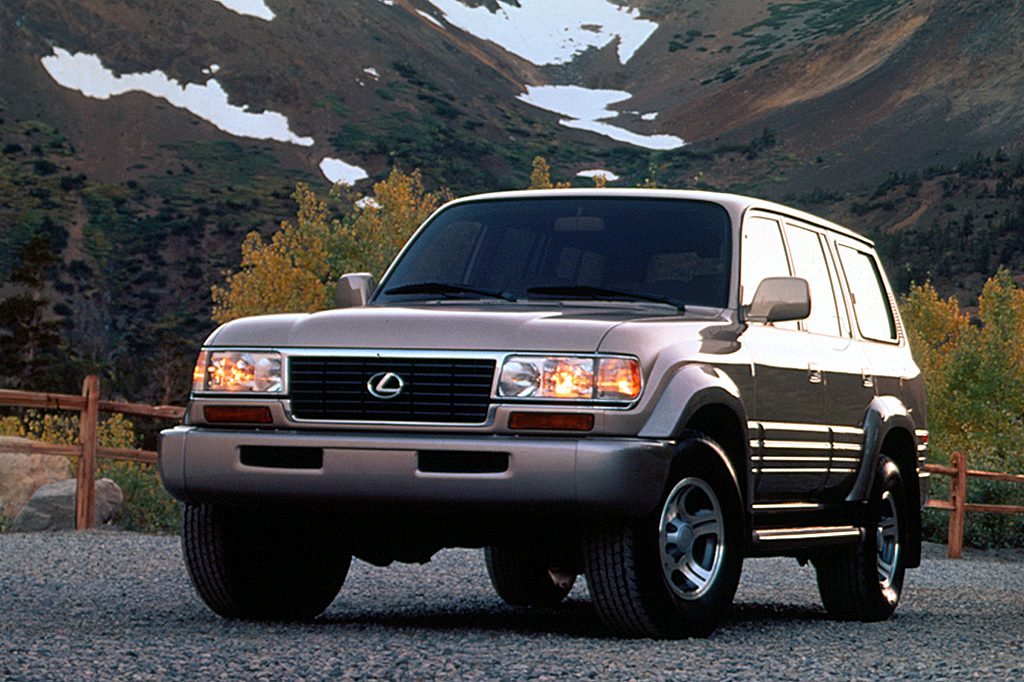 1996 Lexus LX 450
Pros:

Antilock brakes
Cargo room
Passenger room

Cons:

Entry/exit
Fuel economy
Ride
When new, an LX 450 cost some $7000 more than its Toyota Land Cruiser counterpart. Quite a premium to pay for the prestige of the Lexus name and the more attentive service expected from a Lexus dealer. Secondhand prices don't differ quite so much.
Overview
Essentially a dressed-up version of the Toyota Land Cruiser, the Lexus rendition debuted early in 1996 to compete against the growing number of upscale sport-utility vehicles. Like the Land Cruiser, the LX 450 was a 4-door wagon with a 212-horsepower, 4.5-liter twin-cam 6-cylinder engine, 4-speed automatic transmission, and permanently engaged 4-wheel drive. Dual airbags and antilock brakes were standard. According to Lexus, the LX 450 combined "luxury car convenience with superior on/off-road performance."
Appearance differences from the Land Cruiser included the grille, headlamps, wheels, and exterior trim. Befitting its upscale target audience, the LX 450 also contained a softer suspension, standard leather upholstery, wood interior trim, automatic climate control, and a premium stereo system.
Seating for seven was standard, including two front buckets, a 3-place bench in the middle, and two folding rear seats. Only three options were available: a power moonroof, CD changer, and locking differentials. Principal rivals included the Range Rover, Acura SLX (itself a dolled-up Isuzu Trooper), and top-line versions of the Ford Explorer and Jeep Grand Cherokee.
Yearly Updates
1997 LX 450
Nothing changed much in the Lexus SUV's second season, which was destined to be its last. Lexus did not leave the sport-utility market, however. Instead, it redesigned the SUV for 1998, dropped in a different engine, and renamed it the LX 470. By 1997, another competitor had appeared: the Infiniti QX4, from Nissan's luxury division–a higher-level variant of the Pathfinder.