Premium large SUV; Built in Japan
longitudinal front-engine/4-wheel drive
Good condition price range: $2,000 – $4,200*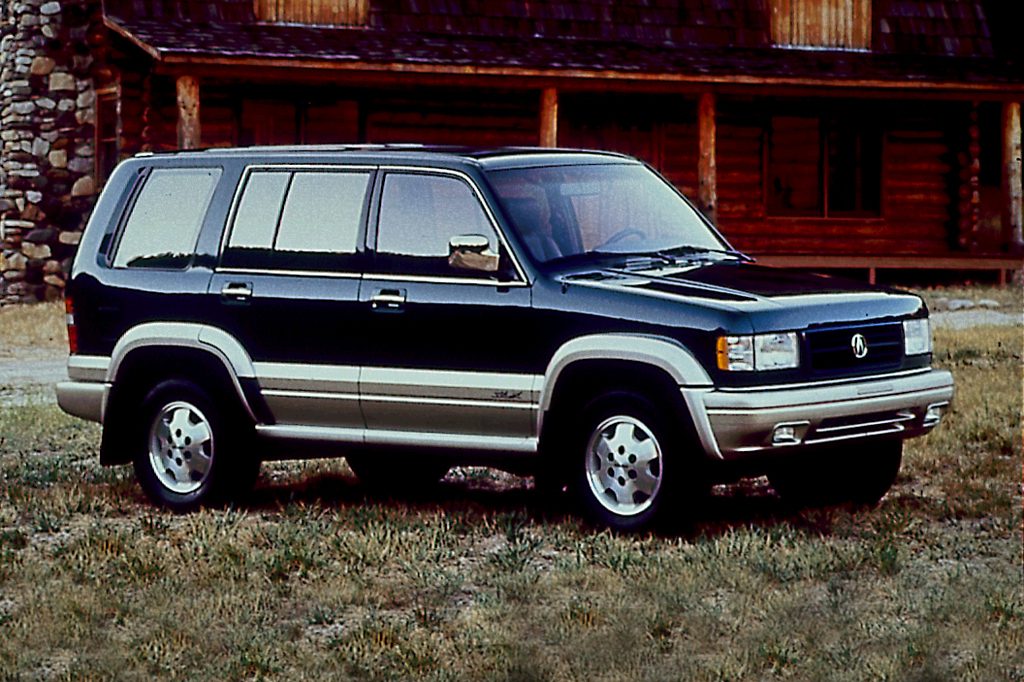 1997 Acura SLX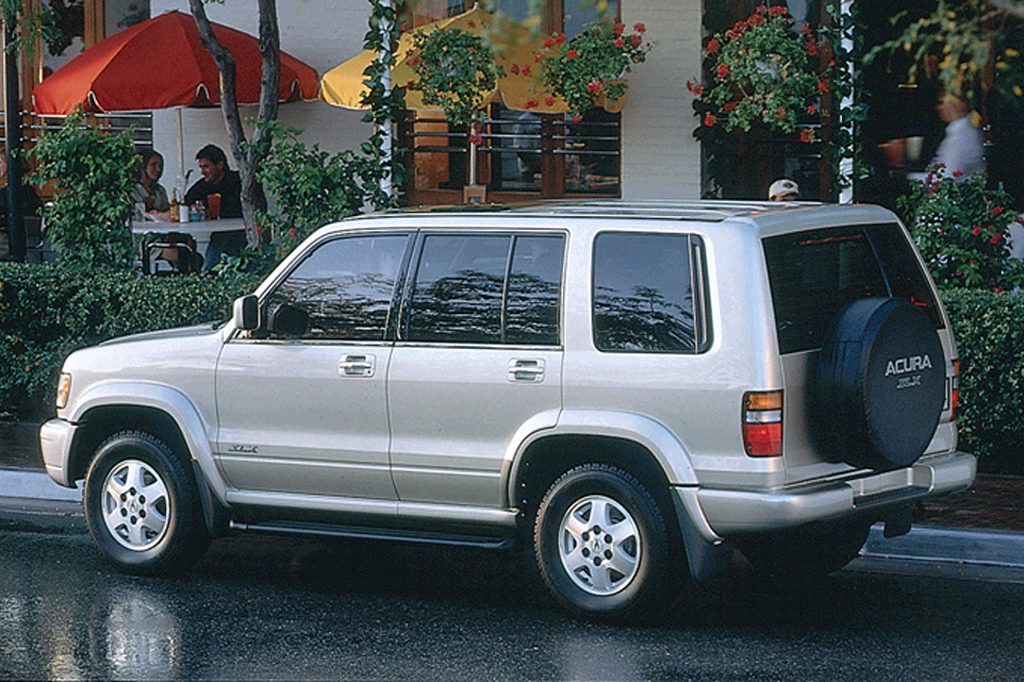 1998 Acura SLX Sport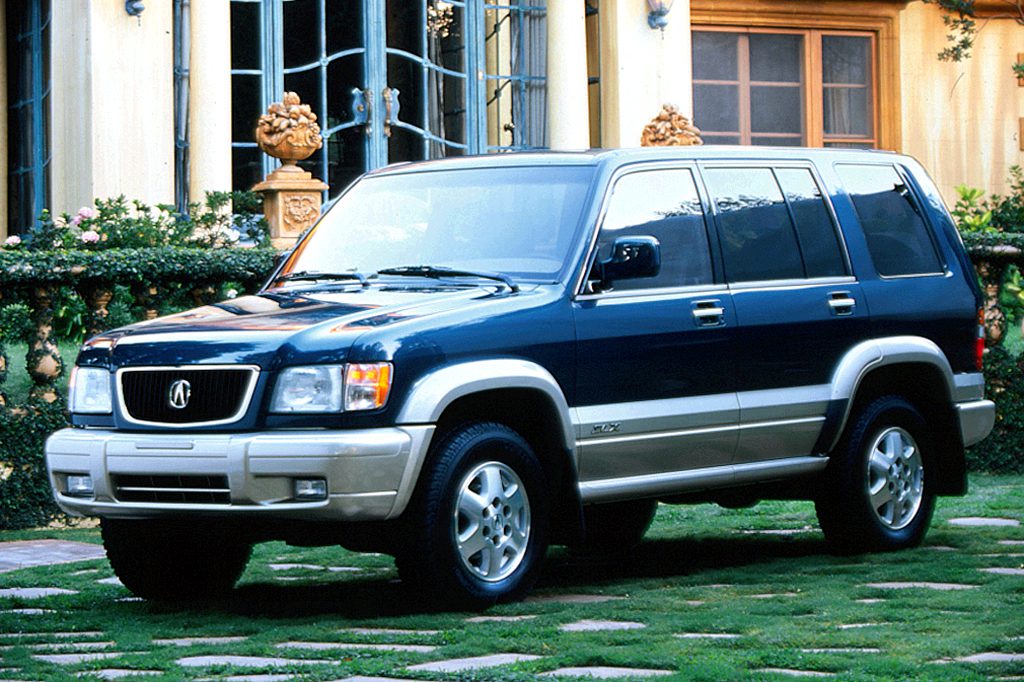 1998 Acura SLX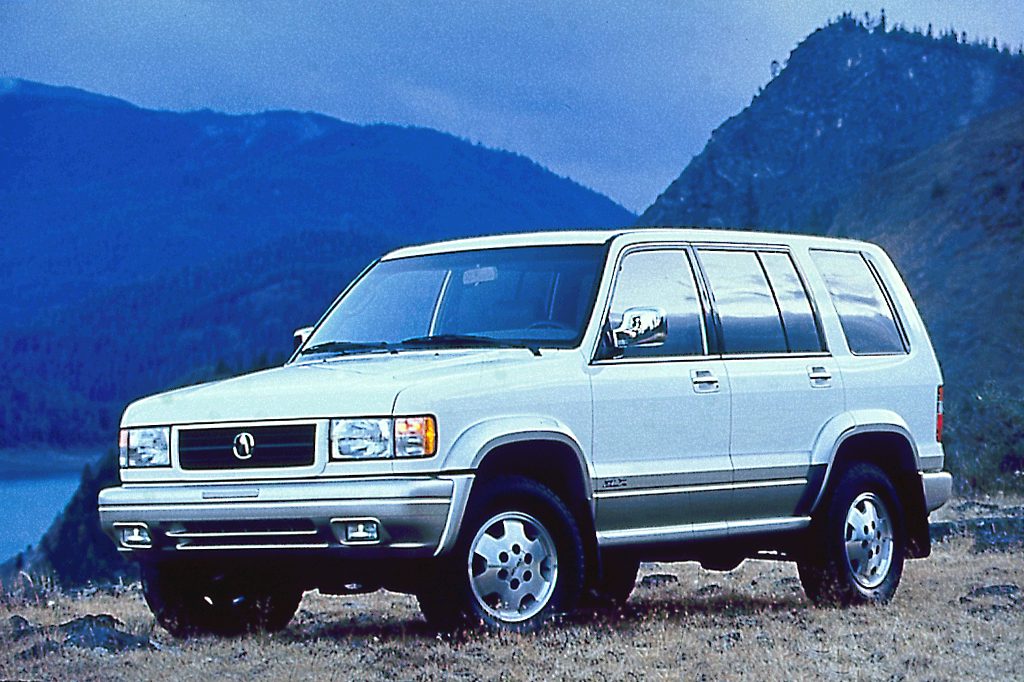 1997 Acura SLX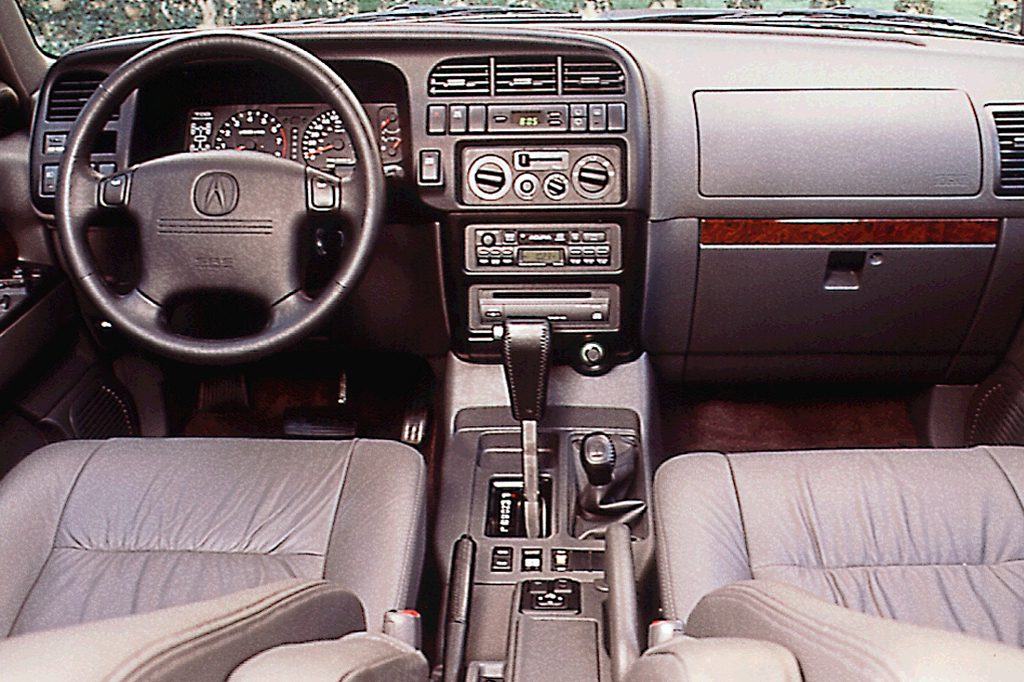 1999 Acura SLX interior
Pros:

Cargo room
Passenger room

Cons:

Entry/exit
Fuel economy
Ride
All told, the SLX delivers a hefty, rugged feel. Excellent detail workmanship is evident throughout the vehicle. Abundant passenger and cargo room and solid construction are also definite "pluses." With the stronger 1998-99 engine, the SLX feels more competitive. Still, it doesn't rate as high in our estimation as a Chevrolet Tahoe or Ford Expedition. Many other alternatives might be considered, from the Ford Explorer to a Jeep Grand Cherokee or Land Rover Discovery.
Overview
Honda's luxury division issued a more posh version of the full-size Isuzu Trooper sport-utility vehicle in 1996. Built in Japan by Isuzu, the SLX got a different grille, wheels, and exterior/interior trim, as well as more luxury features than a Trooper offers. Available in base form or with a Premium Package, all SLX models had an automatic transmission, whereas Troopers could have manual shift. Power came from a 3.2-liter V6 engine that produced 190 horsepower. The 4-wheel-drive, 5-passenger wagon had four side doors and dual swing-out rear doors (split 70/30). A two-speed transfer case provided low-range 4-wheel-drive gearing. Shifting between 2WD and 4WD High could be accomplished at speeds up to 60 mph. Standard equipment included dual airbags, 4-wheel antilock braking, air conditioning, a 6-speaker sound system with cassette player, power windows, and power door locks. An optional Premium Package added leather upholstery, heated power front seats, and a power moonroof, among other extras. SLX rivals included the GMC Yukon and Lincoln Navigator, as well as the lower-cost Chevrolet Tahoe and Ford Expedition.
Yearly Updates
1997 SLX
Base models got a standard power moonroof this year. Each version gained keyless entry and an in-dash CD player. Also added: an in-glass radio antenna and rear-seat cupholders. Revised power steering furnished more assist at low speeds.This year's Premium Package added a "multimeter," consisting of a compass, outside-temperature gauge, and barometer. That option also included heated perforated seats, leather upholstery, power fold-in mirrors, simulated woodgrain interior trim, a limited-slip differential, integrated fog lights, and 6-spoke alloy wheels. In 1997, NHTSA investigated charges that SLX and Trooper were more prone to tipping over than other SUVs. No merit to these allegations was found, but the charges did hurt sales figures.
1998 SLX
For 1998, SLX revised front-end styling as well as most of the changes that went on the Trooper. A new 3.5-liter dual-overhead-cam V6 engine, rated at 215 horsepower, replaced the prior 3.2-liter. "Torque on demand" 4-wheel-drive became standard, which allowed switching between 2WD and 4WD High "on the fly" using a dashboard button instead of a lever. The Premium Package was gone, but some of its features became standard. They included leather upholstery, woodgrain interior accents, heated power front seats, and an overhead console.
1999 SLX
Sales had been sluggish, so SLX was unchanged for '99. Acura abandoned the vehicle after the 1999 model year. A completely different Acura sport-utility vehicle, called MD-X, was later scheduled for introduction as a 2001 model.