Minivan; Built in Japan
transverse front-engine/front-wheel drive
Good condition price range: $1,200 – $2,900*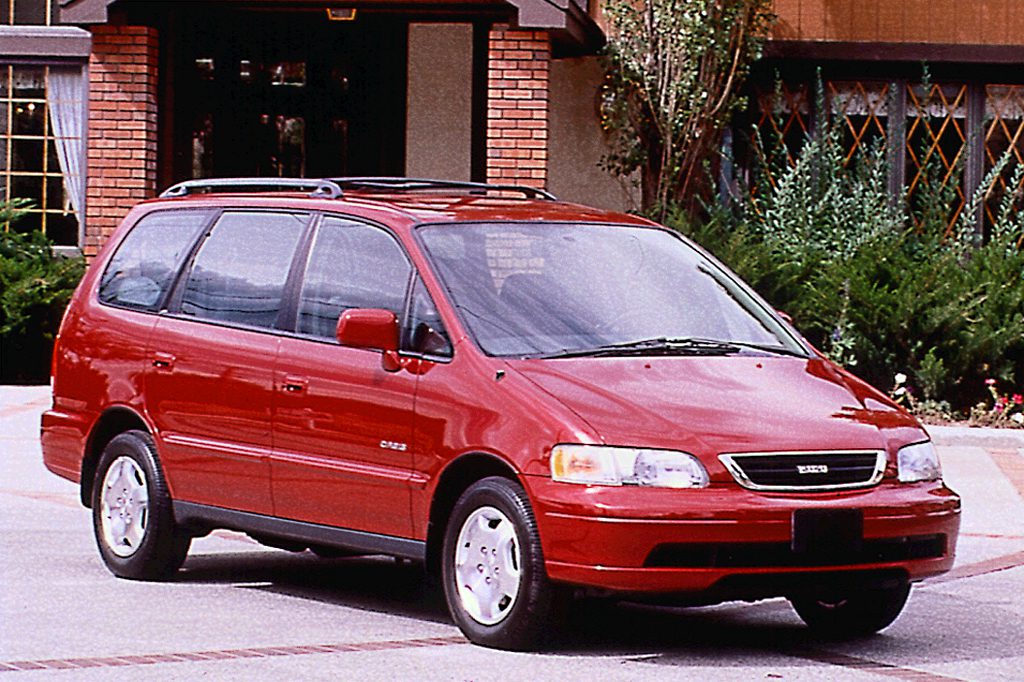 1998 Isuzu Oasis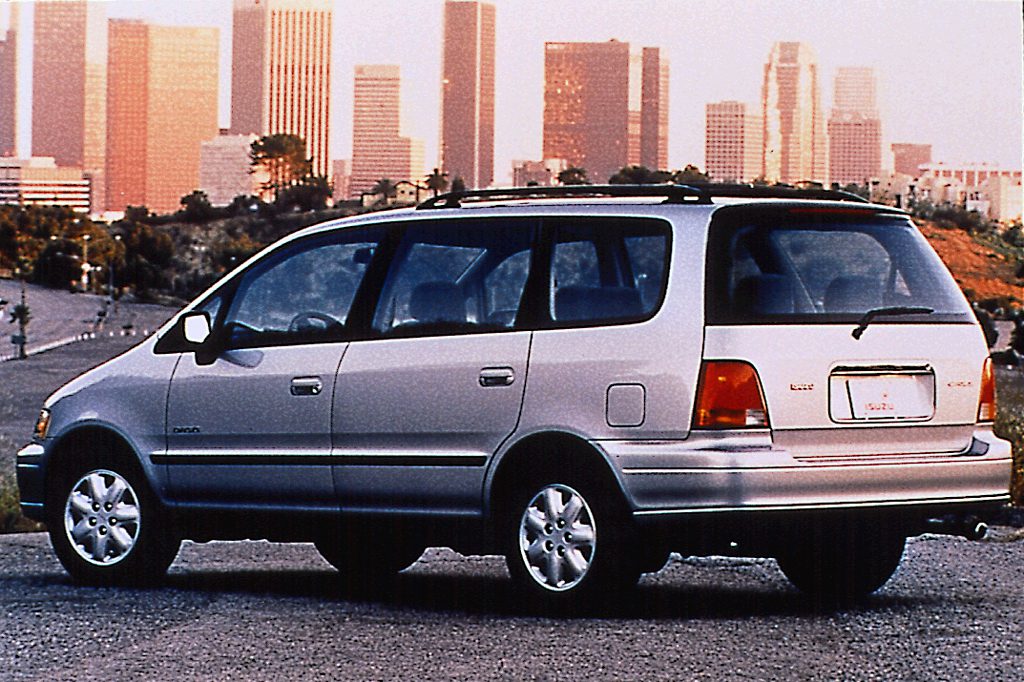 1996 Isuzu Oasis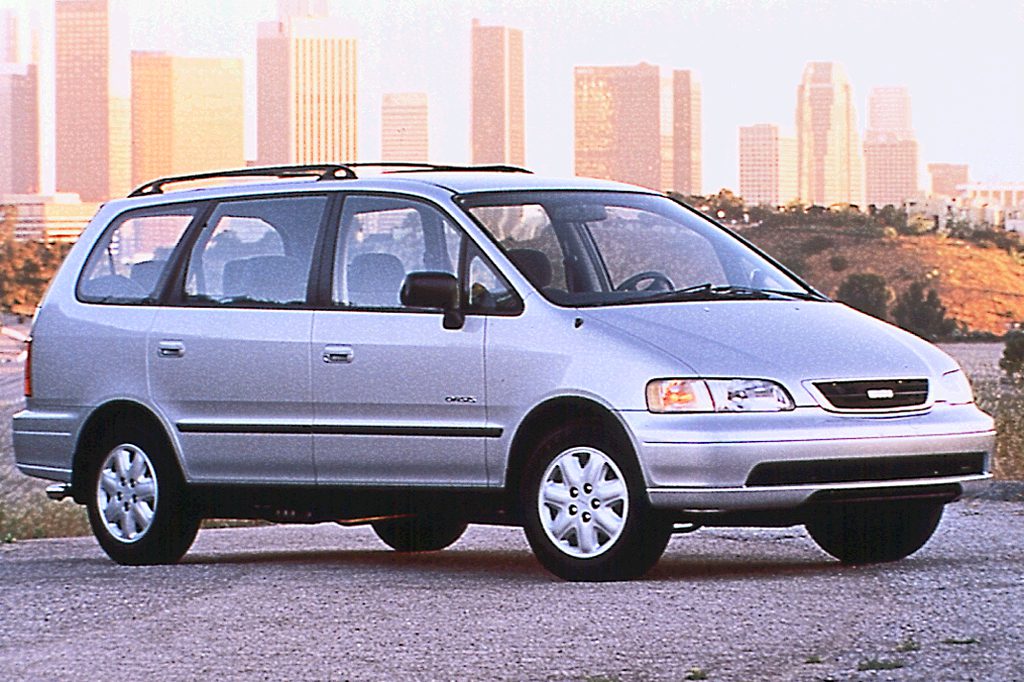 1996 Isuzu Oasis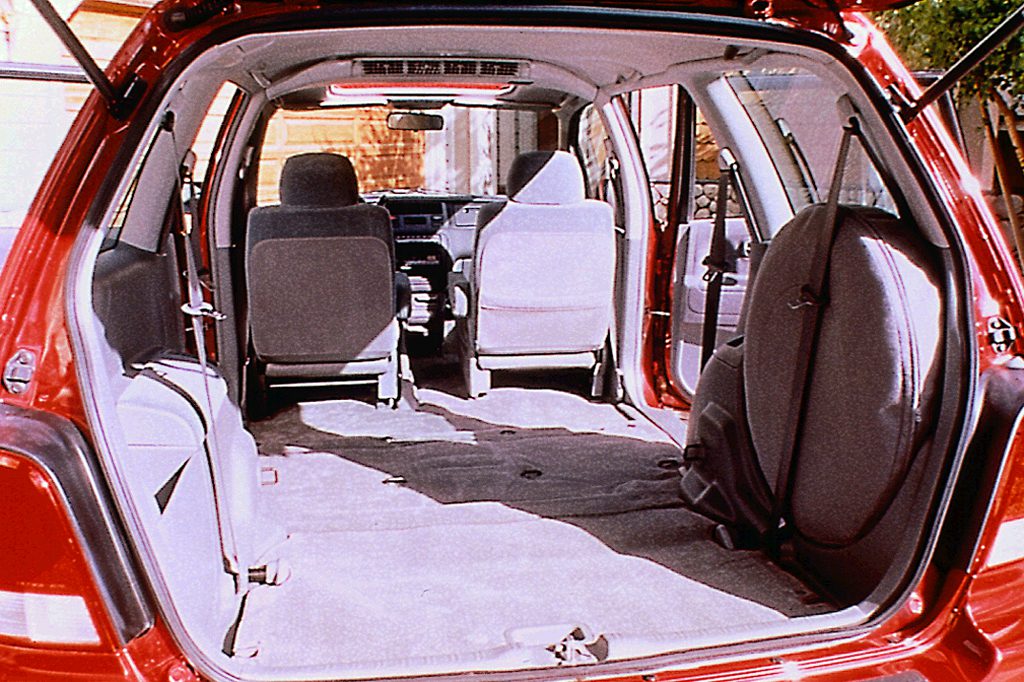 1998 Isuzu Oasis interior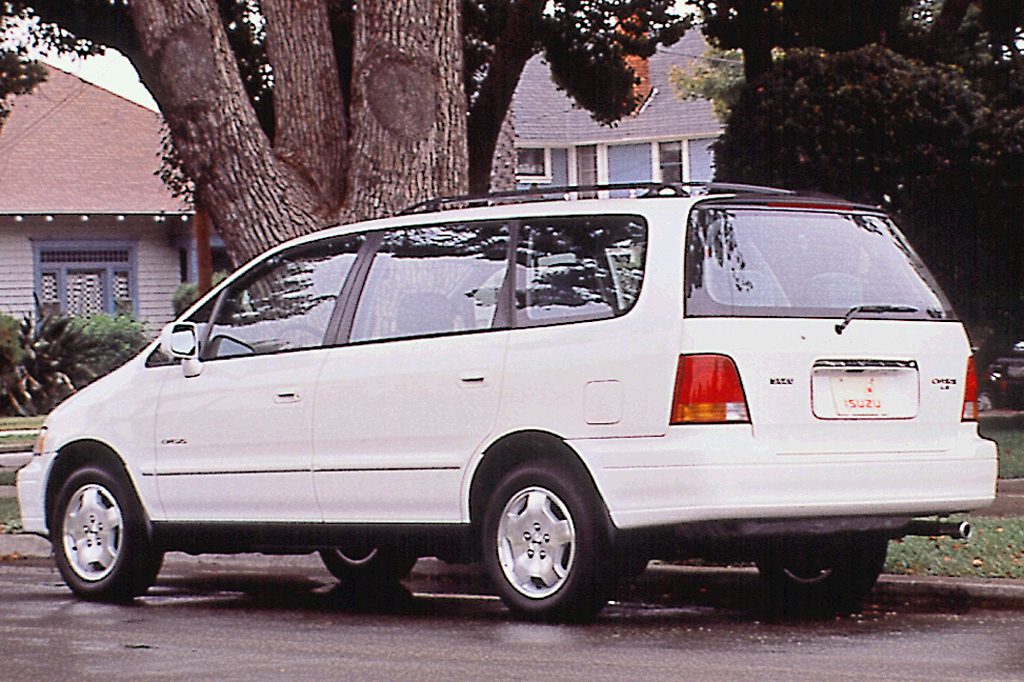 1997 Isuzu Oasis
Pros:

Build quality
Entry/exit
Fuel economy
Ride
Steering/handling

Cons:
If you don't need the greater interior space of a bigger minivan, or if you prefer swing-out rear doors to sliding side doors, an Oasis (or the nearly identical Honda Odyssey) can be a good choice.
Overview
Basically a clone of the Honda Odyssey, which went on sale in the U.S. in 1995, the Oasis was built in Japan by Honda. Both models differed from the minivan pack by featuring four conventional swing-open side doors. Oasis used the same 140-horsepower, 2.2-liter 4-cylinder engine as the Odyssey, driving a 4-speed automatic transmission. Dual airbags and all-disc antilock braking were standard. The base S model seated seven with two front buckets, a 3-place middle bench, and a 2-place rear bench. An LS Oasis seated six, replacing the middle bench with two bucket-type captain's chairs. On both models, the middle seats could be removed. The 2-place back seat folded flush into the floor for additional cargo space.
Yearly Updates
1997 Oasis
Oasis was unchanged except for new body-colored outside mirrors, replacing the former black units.
1998 Oasis
Oasis gained power this season, trading its 2.2-liter 4-cylinder engine for a 2.3-liter that produced 10 more horsepower. A restyled dashboard now incorporated a tachometer. The horn now was activated at the steering-wheel-hub pad, rather than by spoke buttons.
1999 Oasis
Honda redesigned its Odyssey for 1999, making it larger and more mainstream in conception. Isuzu continued to market the Oasis, related to the prior-generation Odyssey, but it faded away after 1999.