Premium midsize SUV; Built in Japan
longitudinal front-engine/rear- or 4-wheel drive
Good condition price range: $3,300 – $5,500*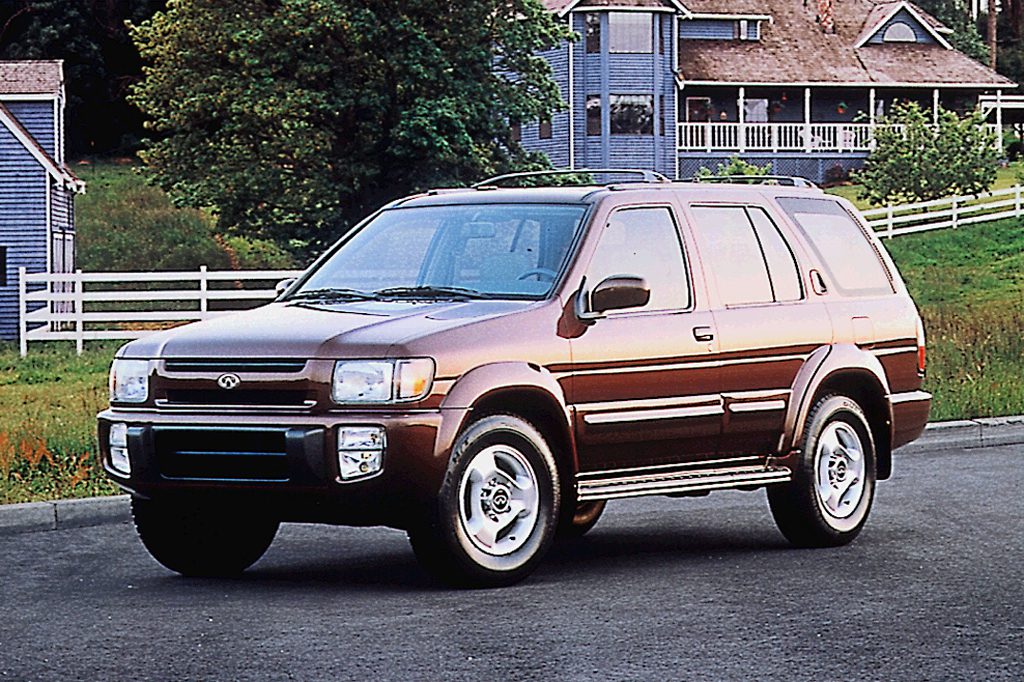 1998 Infiniti QX4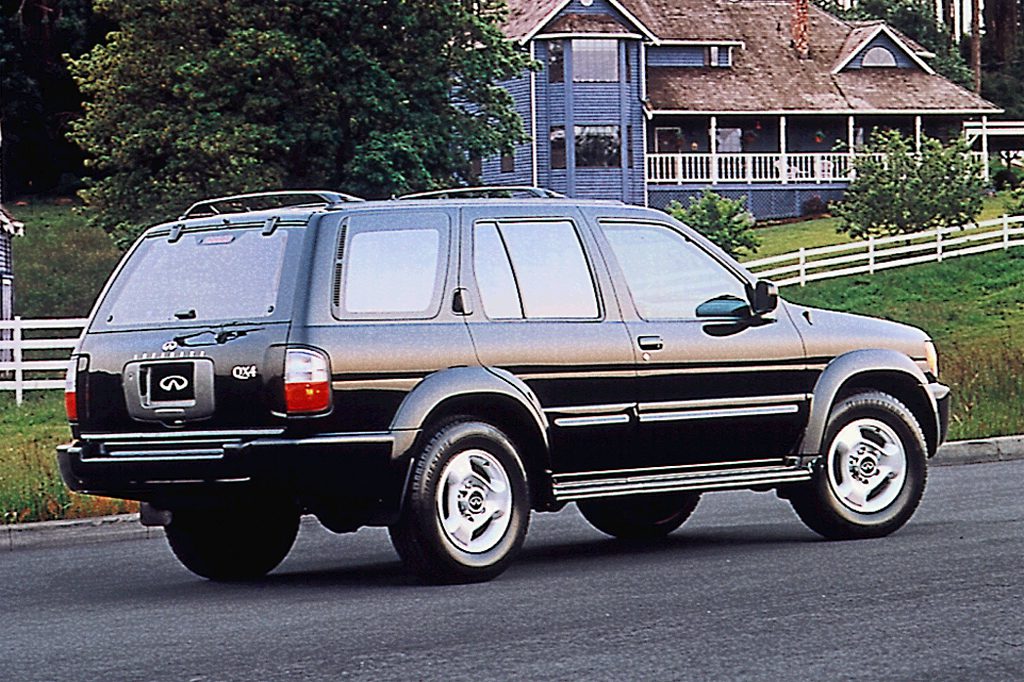 1998 Infiniti QX4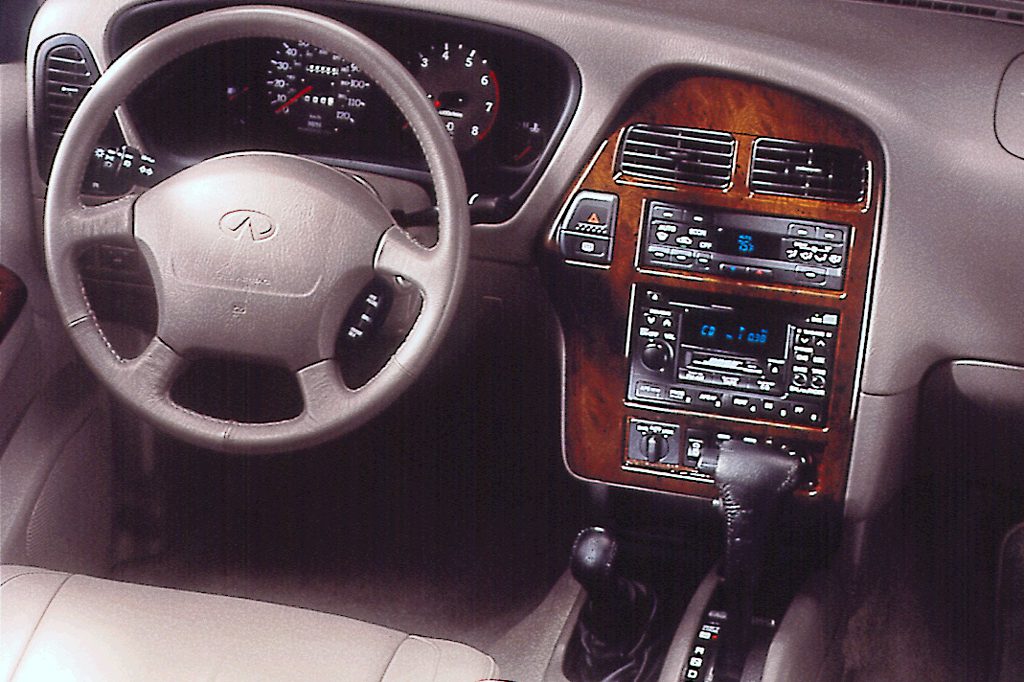 1997 Infiniti QX4 interior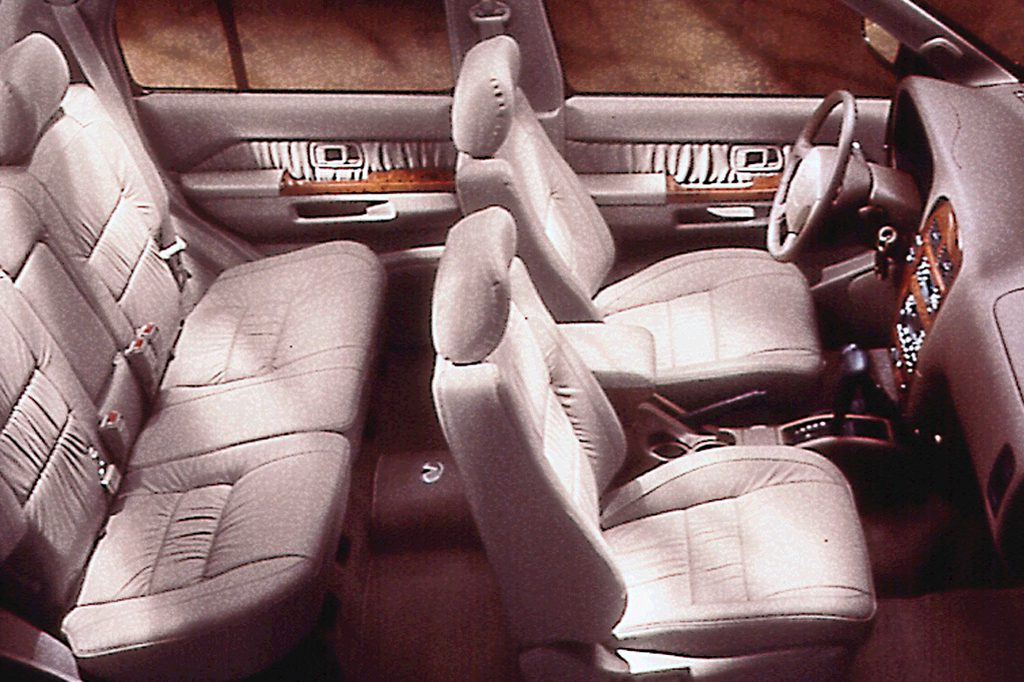 1997 Infiniti QX4 interior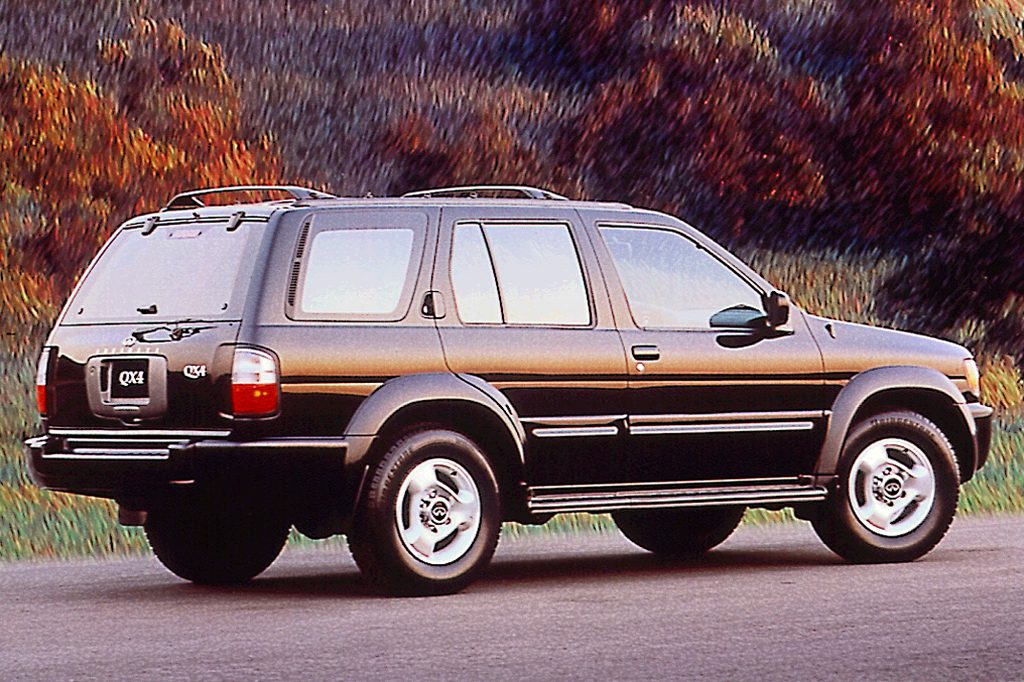 1997 Infiniti QX4
Pros:

Build quality
Passenger and cargo room

Cons:

Engine noise
Fuel economy
Rear-seat entry/exit
Rear-seat room
Considered in terms of value, the QX4 does not look particularly competitive against such rivals as the Mercedes-Benz ML320, which is roomier and rides more smoothly; or the very carlike Lexus RX 300. In fact, a well-equipped Nissan Pathfinder delivers just about as much as the QX4 for markedly fewer dollars, either new or used.
Overview
Nissan's luxury division entered the sport-utility segment during the winter of 1996-97 with the midsize QX4–a high-end SUV, based on the Nissan Pathfinder. Except for a more-sophisticated 4-wheel-drive system, the QX4 had the same mechanical specifications as the Pathfinder. External appearance also was similar. Inside, the QX4 got more standard features including leather upholstery and wood-tone trim. Otherwise, here too, Infiniti's SUV exhibited many similarities to Pathfinder. Only one powertrain was offered: a 168-horsepower, 3.3-liter V6 engine and 4-speed automatic transmission, with Infiniti's All-Mode 4WD. All-Mode had three settings, selected by a rotary switch on the instrument panel: 2WD (which routed power only to back wheels); Auto (which could distribute up to 50 percent of power to front wheels when the rears began to slip); and Lock (which split power 50/50 under all conditions). The Auto setting could be used on smooth, dry pavement, but Lock was only for use on slippery surfaces. A separate shift lever on the console activated the 4-wheel-drive system's Low range. Dual airbags and height-adjustable front shoulder belts were installed, along with 4-wheel antilock braking. The short option list included heated front seats, a power sunroof, and limited-slip rear differential.
Yearly Updates
1998 QX4
No changes were evident for 1998.
1999 QX4
Side airbags were installed during 1999, along with a universal garage-door opener. A redesigned QX4 debuted as an early 2000 model, with a new V6 engine adapted from Nissan/Infiniti passenger cars.
2000 QX4
Limited 2000 models were produced as a heavily revised 2001 model arrived in March. One change of note, however is side airbags.