Premium midsize car; Built in Sweden
2-door convertible
2-door hatchback
4-door hatchback
transverse front-engine/front-wheel drive
Good condition price range: $1,800 – $7,500*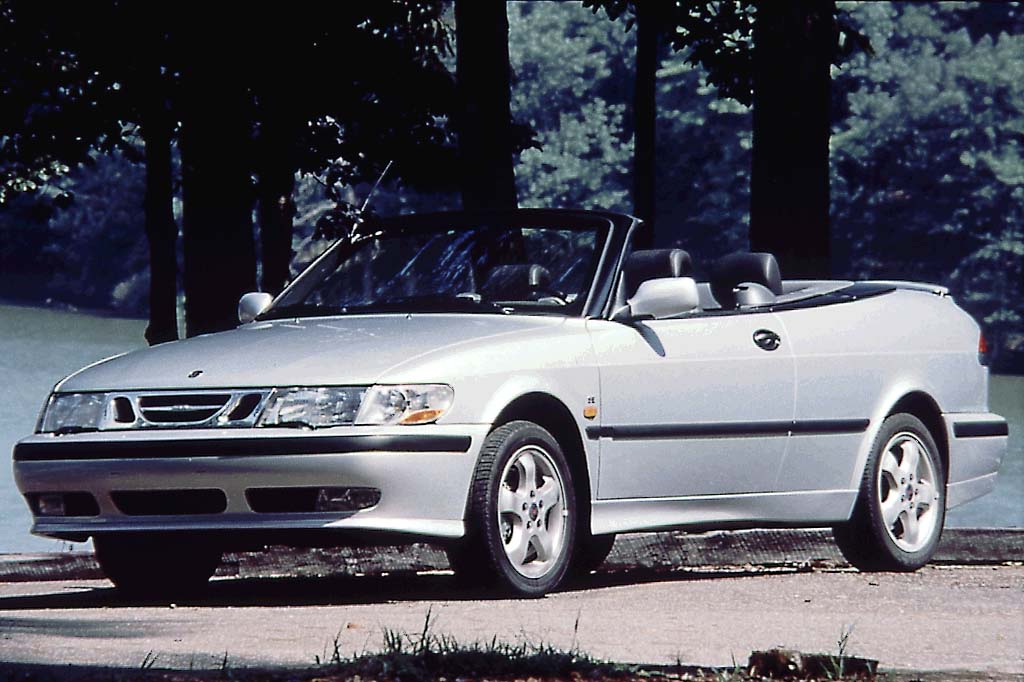 2000 Saab 9-3 SE 2-door convertible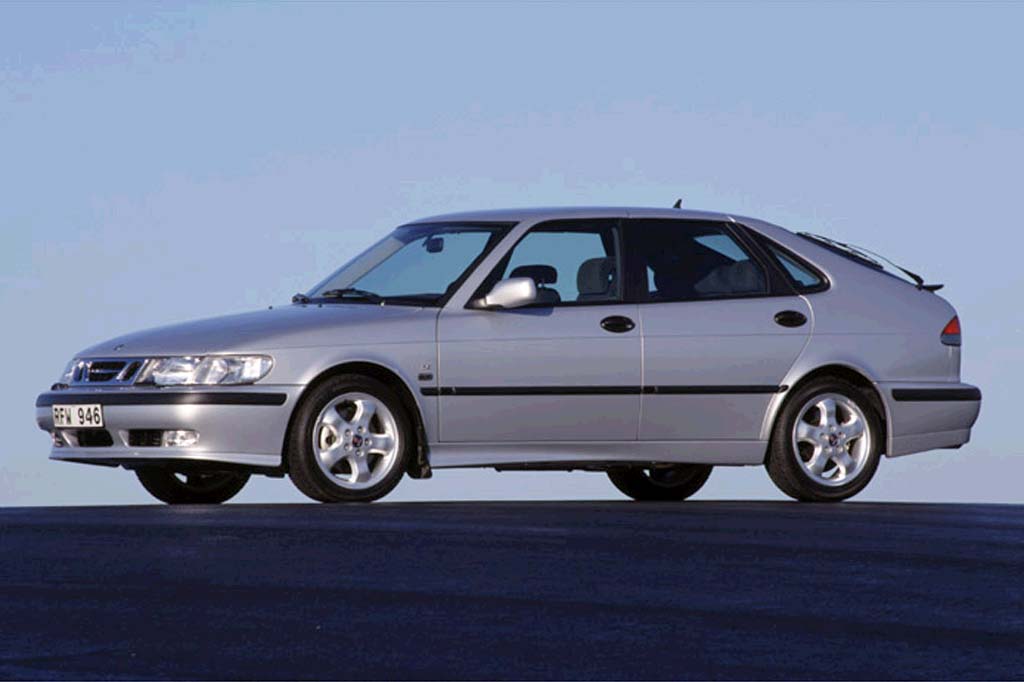 2001 Saab 9-3 4-door hatchback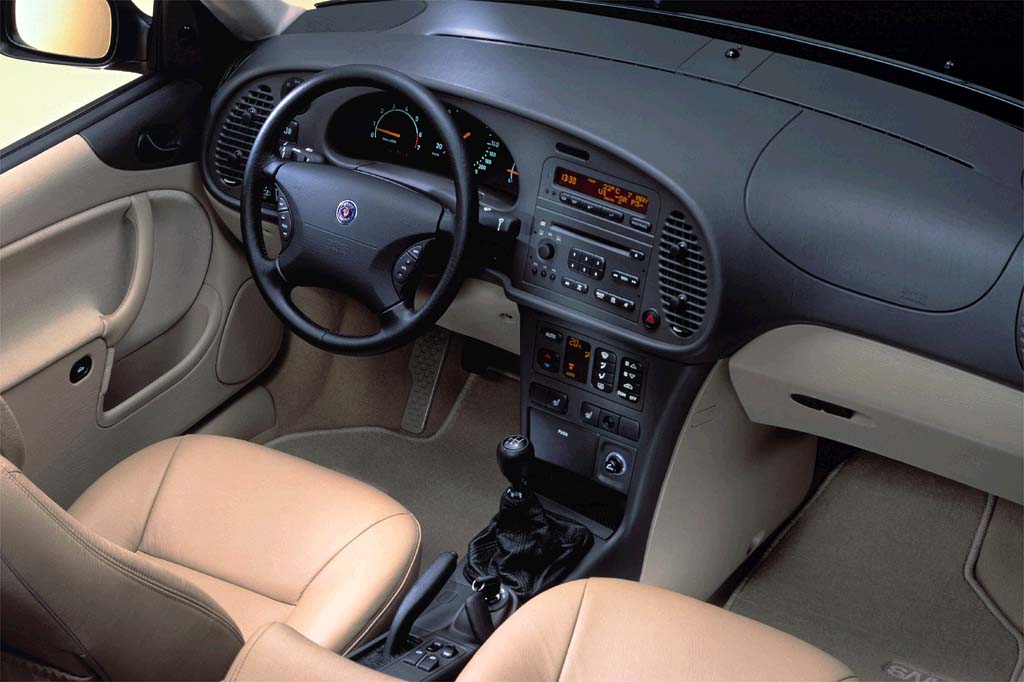 2001 Saab 9-3 Interior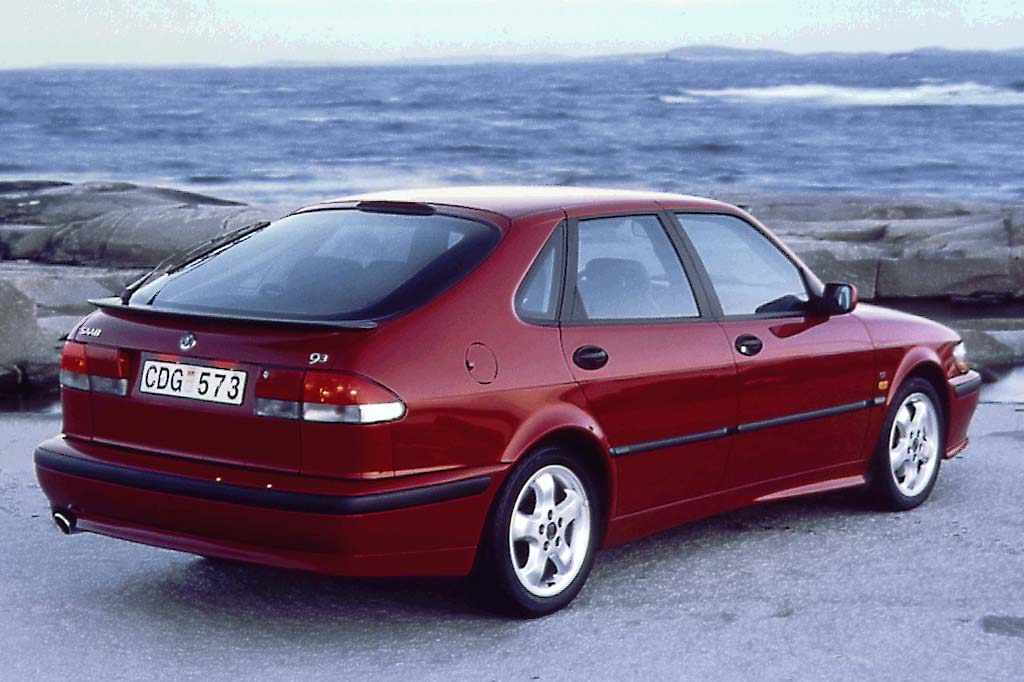 2000 Saab 9-3 SE 4-door hatchback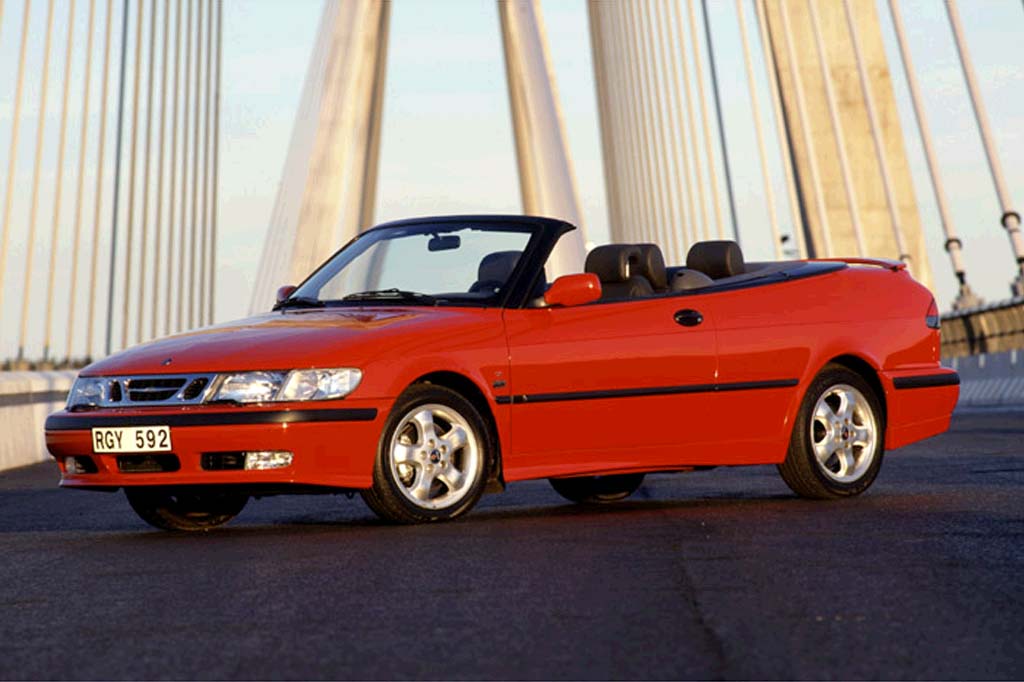 2001 Saab 9-3 2-door convertible
Pros:

Acceleration
Cargo room (except convertible)
Rear-seat room/comfort (convertible)
Brake performance

Cons:

Turbo-engine performance
Build quality (convertible)
Rear-seat entry/exit (except 4-dr)
Rear visibility
All models have their charms, but are compromised by turbo-engine performance. Saab loyalists are likely to love the quirky 9-3, but a Volvo S70 sedan or V70 wagon might be a more prudent choice for near-luxury motoring in the Swedish mode.
Overview
Saab's updated compact, near-luxury 900 series was offered with a new name for 1999. The new front-drive 9-3 series came as a 4-door hatchback or a convertible in base and plusher SE trim, accompanied by a base 2-door hatchback.
All models used turbocharged 2.0-liter four-cylinder engines, with a five-speed manual transmission or optional four-speed automatic. With manual shift, SE models had a 200-horsepower engine, while others were rated 185 hp. Manual-transmission models had a numerically higher axle ratio for stronger standing-start acceleration.
Standard safety features included antilock braking, front side airbags, and Saab's front Active Head Restraints–claimed to minimize whiplash injury. convertibles had a power top with glass rear window and defroster. During the initial model year, a high-performance Viggen 2-door hatchback joined the lineup, with a 225-hp, 2.3-liter turbocharged engine (manual shift only).
Yearly Updates
2000 9-3
Because General Motors owned Saab's car-making division, GM's OnStar satellite-based assistance system became available in 9-3 models. Four-door hatchback and convertible versions of the high-performance Viggen joined the 2-door hatchback body style. SE editions now had the previously optional 2.0 High Output Engine, which got a boost from 200 to 205 horsepower. The Viggen engine also gained 5 hp. All SE models got new lower-body skirts, the 4-door added a special sport suspension, and a standard rear spoiler went on the convertible.
2001 9-3
Traction control and GM's OnStar system became standard this year. The lineup included base 2- and 4-door hatchbacks, uplevel SE 4-door and convertible, and the high-performance Viggen in three body styles. The base-model convertible was dropped.
"Generation 2.6" OnStar added a voice-activated Internet connection to access web-based information, as well as voice-operated phone and e-mail functions. Traction control was designed to apply brakes and retard the throttle to restore traction when a front wheel began to slip.
2002 9-3
The 185-hp base-level models were gone from Saab's "junior" line for 2002. 9-3 was redesigned for '03.