Premium midsize car; Built in Sweden
4-door sedan
4-door wagon
transverse front-engine/front-wheel drive
Good condition price range: $1,600 – $16,500*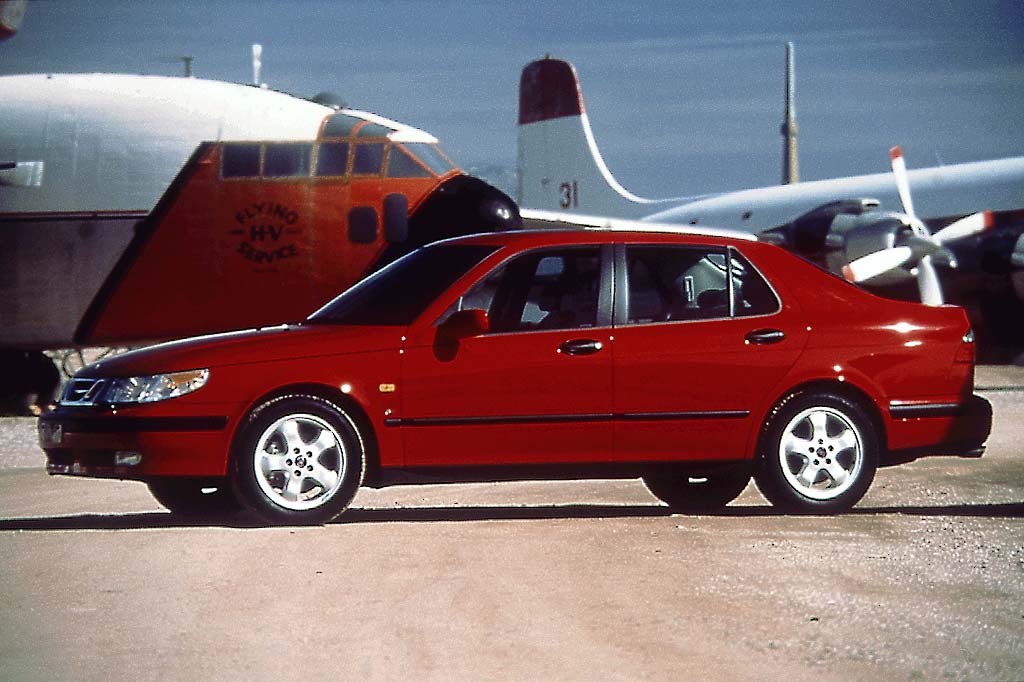 2000 Saab 9-5 4-door sedan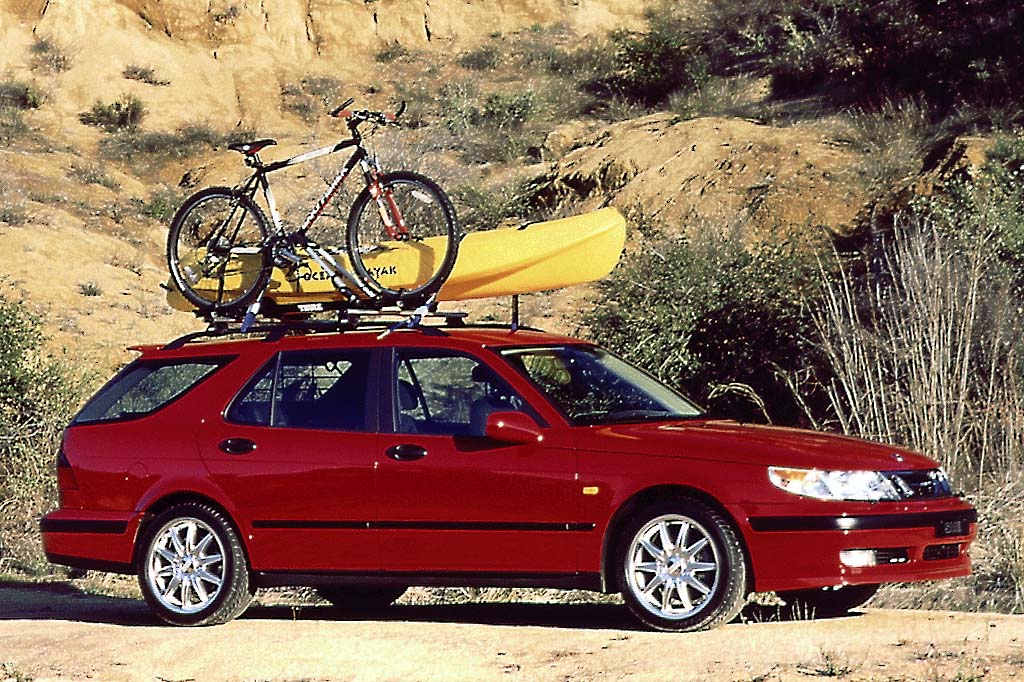 2000 Saab 9-5 4-door wagon w/accessories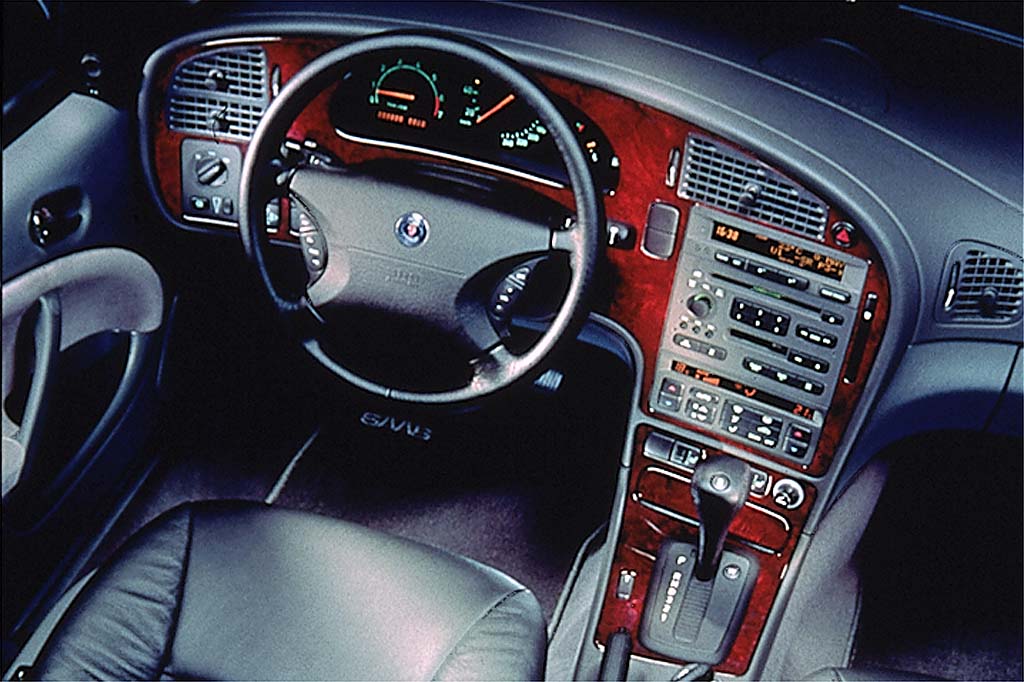 2000 Saab 9-5 interior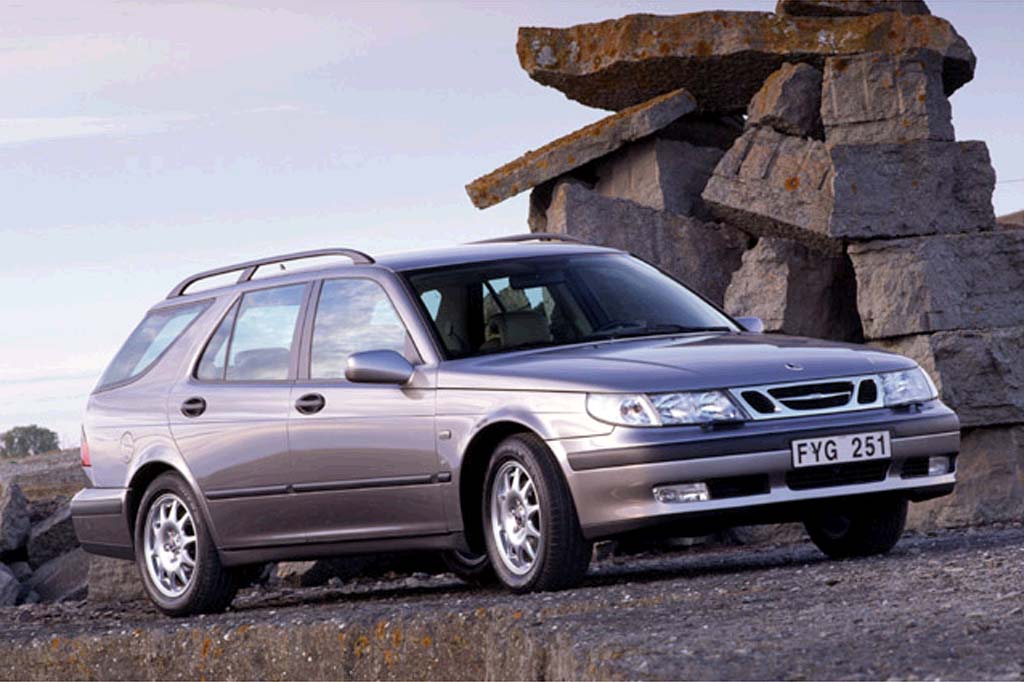 2001 Saab 9-5 4-door wagon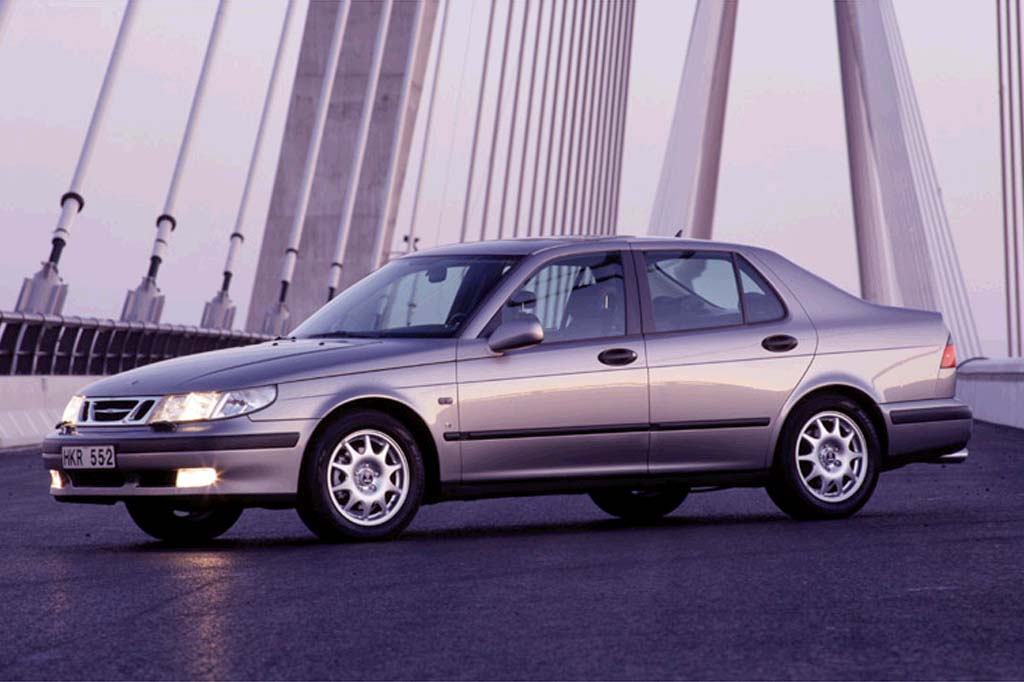 2001 Saab 9-5 4-door sedan
Pros:

Acceleration
Build quality
Handling/roadholding
Passenger and cargo room

Cons:

Climate controls
Road noise
Overall, the 9-5 is an impressive European car with a distinct personality that appeals to individualists and to anyone interested in efficient design. They're mighty satisfying and fairly priced, but road manners and refinement don't match top European rivals.
Overview
Saab launched its "senior" series for 1999 to replace the old 9000 models. A front-drive luxury automobile, the 9-5 ("Nine-Five") came in sedan form at first, later joined by a station wagon.
Base and uplevel versions went on sale in spring 1998. A 170-horsepower, 2.3-liter turbocharged 4-cylinder served as the base engine, and a 200-hp turbo V6 was optional. Either a 5-speed manual or 4-speed automatic transmission worked with the 4-cylinder engine, but the V6 was automatic only.
All models had antilock 4-wheel disc brakes, traction control, and front head/chest airbags. Active front head restraints were designed to spring forward to counteract whiplash in a rear-end collision.
Saab's larger model competed against the Acura RL, Audi A6, BMW 5-Series, Lexus GS 300/400, Lincoln LS, and Mercedes-Benz E-Class.
Yearly Updates
2000 9-5
A sporty new Aero sedan joined the lineup for 2000. In addition to an upgraded chassis, the Aero featured lower-body skirting. The Aero used a turbocharged 230-horsepower 4-cylinder engine (from the high-performance 9-3 Viggen), while the SE got a 200-hp, 3.0-liter V6 as standard equipment. That V6 had been an option in 1999, but was no longer available for base models.
A power sunroof and traction control now were standard on all versions. Newly optional 17-inch wheels could be installed on base and SE models, to match those on the Aero. Because General Motors owned the Saab company, GM's OnStar emergency/communications system was newly optional.
2001 9-5
Base models got more power for 2001, as the 2.3-liter engine gained 15 horsepower (now rated at 185). GM's OnStar system moved to the standard-equipment list and added voice-activated phone, Internet-access, and e-mail functions.
2002 9-5
Styling was revised this year, an antiskid system became available, and a 5-speed automatic transmission replaced the 4-speed unit. Base models now were called Linear, midrange versions were renamed Arc, and the Aero again ranked as the top model–with a 20-horsepower increase.
An automatic transmission was standard on the Arc and optional on other models. The antiskid system was standard on the Aero and optional on others. It helped prevent skids in turns by regulating braking and engine power. Xenon headlights also became optional. Front airbag deployment now was affected by occupant size and position.
2003 9-5
Buttons on the steering-wheel spokes allowed the automatic transmission to be shifted manually.
2004 9-5
The 9-5 lost the optional 200-hp turbocharged V6 in 2004.
2005 9-5
Saab's 9-5 gained an available navigation system for 2005.
2006 9-5
Saab gave its flagship 9-5 line freshened styling and a revised instrument panel for 2006. Linear, Arc, and Aero trim levels were replaced for '06 by models tagged 2.3T and 2.3T Sport, which are available in both sedan and SportCombi wagon body styles.
2007 9-5
Newly available for '07 was the Anniversary Special Edition with specific 17-inch wheels and unique interior trim.
2008 9-5
OnStar assistance and rain-sensing windshield wipers were newly standard on the 2008 Saab 9-5.
2009 9-5
New for 2009 was a Griffin trim level. Griffins had unique interior and exterior trim, along with standard rear-obstacle detection that was optional on the 2.3T and Aero.