Premium compact car; Built in The Netherlands
4-door sedan
4-door wagon
transverse front-engine/front-wheel drive
Good condition price range: $2,500 – $8,200*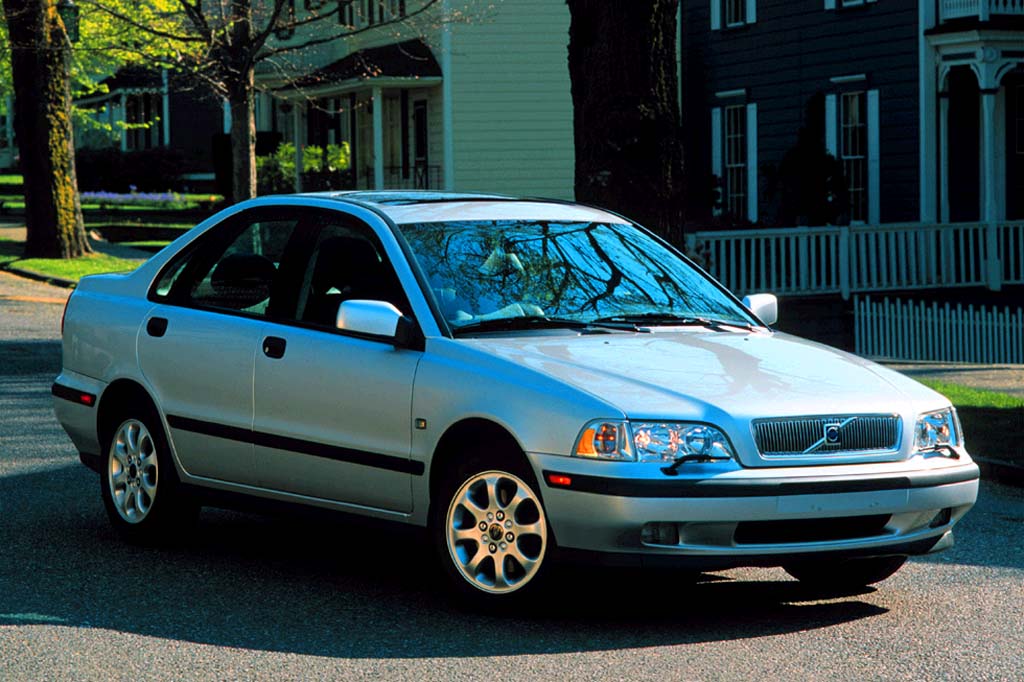 2000 Volvo S40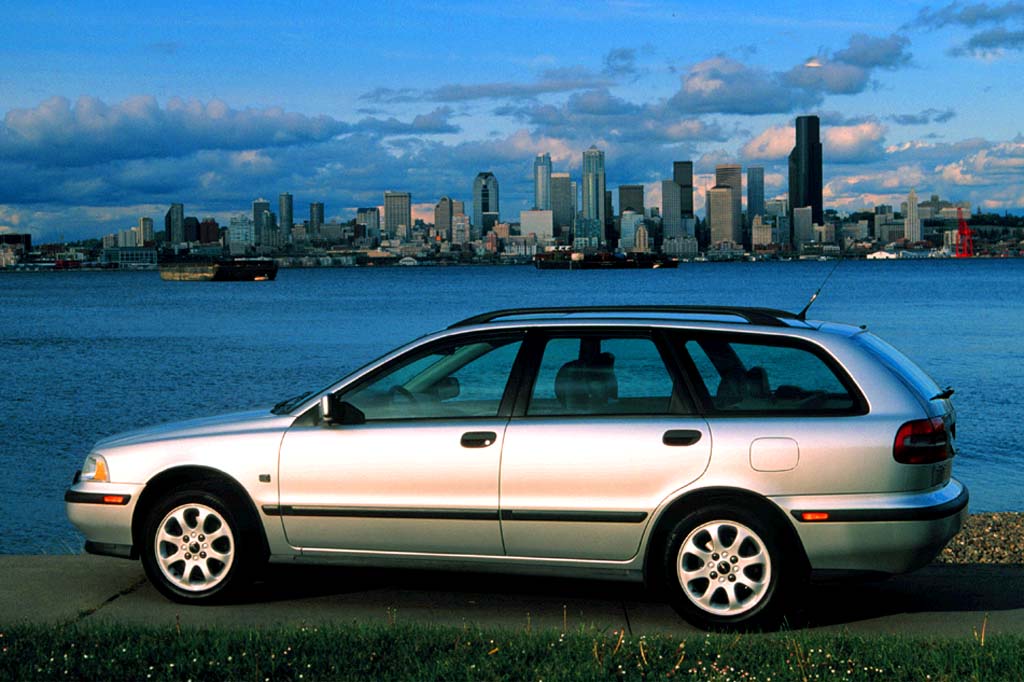 2000 Volvo V40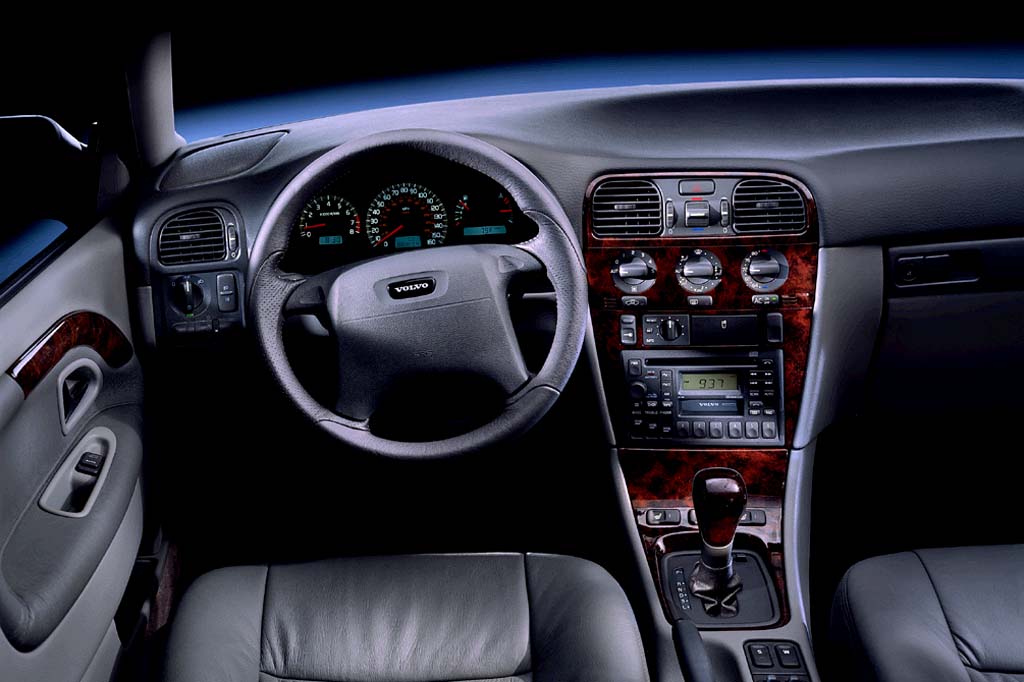 2000 Volvo 40 series interior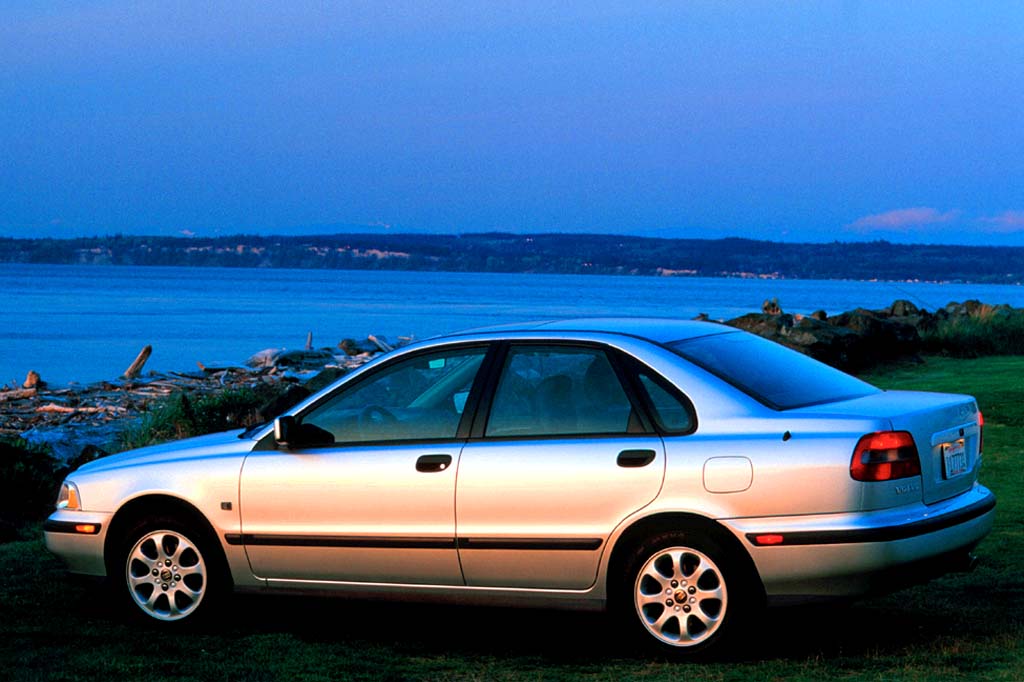 2000 Volvo S40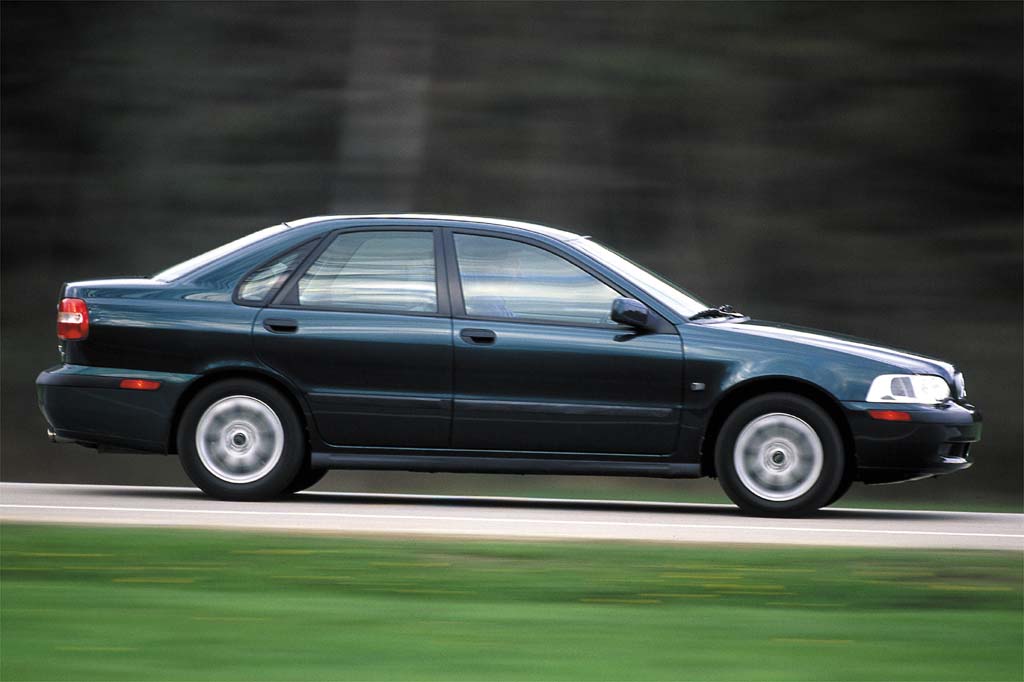 2002 Volvo S40
Pros:

Ride
Steering/handling
Brake performance

Cons:
While delivering a generally solid driving feel, the S40/V40 do not have the same quality of interior materials or detailed workmanship as Swedish-built Volvos. Fully equipped models get a bit pricey, impairing overall value. An Acura TL or Infiniti I30/I35 is roomier, quicker, and more refined.
Overview
Volvo introduced a pair of Dutch-built, front-drive compacts for 2000, to join its larger models. With both the S40 sedan and its V40 wagon companion, they wanted to attract younger buyers than the Swedish automaker's traditional customers. Rivals included the Acura TL, Audi A4, Infiniti I30, and Lexus ES 300.
With a 100.4-inch wheelbase, the sedan and wagon ranked among the smallest cars in the near-luxury segment. They were also among the least expensive.
Under the hood, a 160-horsepower turbocharged four-cylinder engine worked with a four-speed automatic transmission. Standard safety features included side-impact airbags, four-wheel disc antilock braking, and front-seat head restraints that were designed to minimize whiplash injury in a collision.
Sedans had a trunk pass-through in the back seat. Wagons had a standard split folding rear seat. Heated front seats were available in an optional Cold Weather package. Other options included traction control, leather upholstery, a power moonroof, and integrated rear child-booster seats.
Yearly Updates
2001 S40/V40
After only one year on the market, the S40 sedan and V40 wagon got a thorough makeover, including freshened styling and slightly more engine power. The four-cylinder engine was now rated at 165 horsepower. A new five-speed automatic transmission replaced the initial four-speed unit.
In addition to extending the wheelbase by half an inch, Volvo designers subtly reshaped the fenders, reworked the front bumper with an integrated spoiler, and modified the front suspension. Recontoured seats went up front, along with upgraded trim and rear child-seat anchors. Power window and mirror switches moved from the console to the driver's door. Optional heated seats now had two warmth levels. Standard curtain side airbags were installed. A new sensor system could trigger the dashboard airbags to deploy with full or reduced force, according to crash severity and whether occupants were buckled up.
2002 S40/V40
Except for a new in-trunk emergency release and twin cupholders, front and rear, little was new for 2002 in the slow-selling S40 sedan and V40 wagon. An optional Sport Package featured leather upholstery, a spoiler, fog lights, and custom interior trim, but included no engine or suspension modifications.
2003 S40/V40
Volvo's slow-selling S40 sedan and V40 wagon got more horsepower–180 instead of 170. CD/cassette player was made standard and gauges were revised.
2004 S40/V40
S40 and V40 got a limited-edition luxury models for 2004, the LSE, with production limited to only 2500. It includes a color-contrasting exterior and special alloy wheels.