Midsize car; Built in Canada
transverse front-engine/front-wheel drive
Good condition price range: $2,600 – $8,300*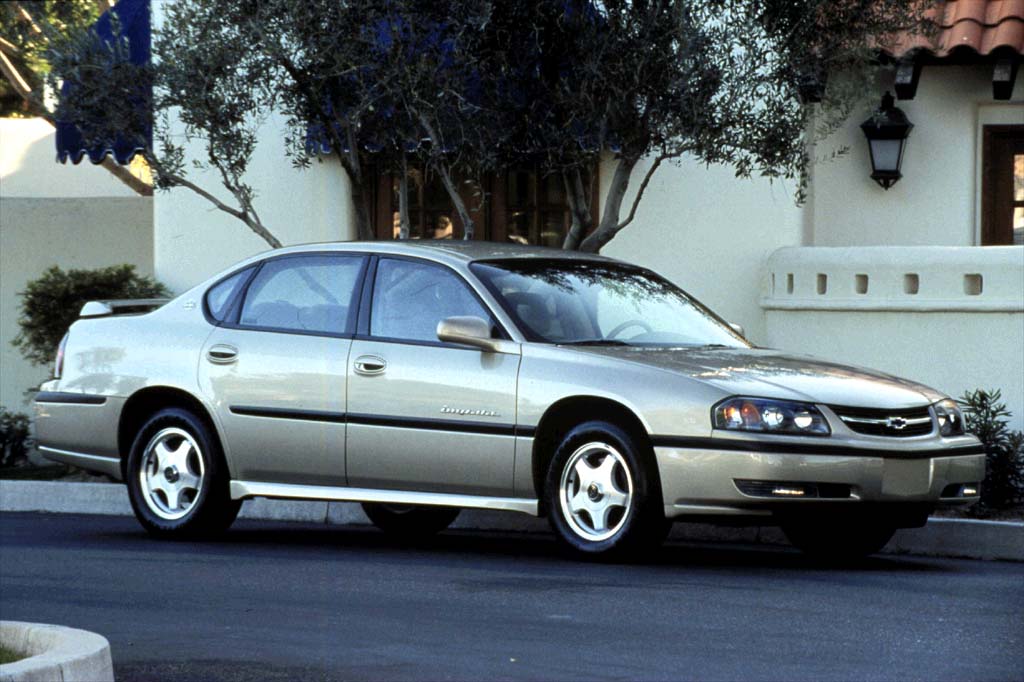 2000 Chevrolet Impala LS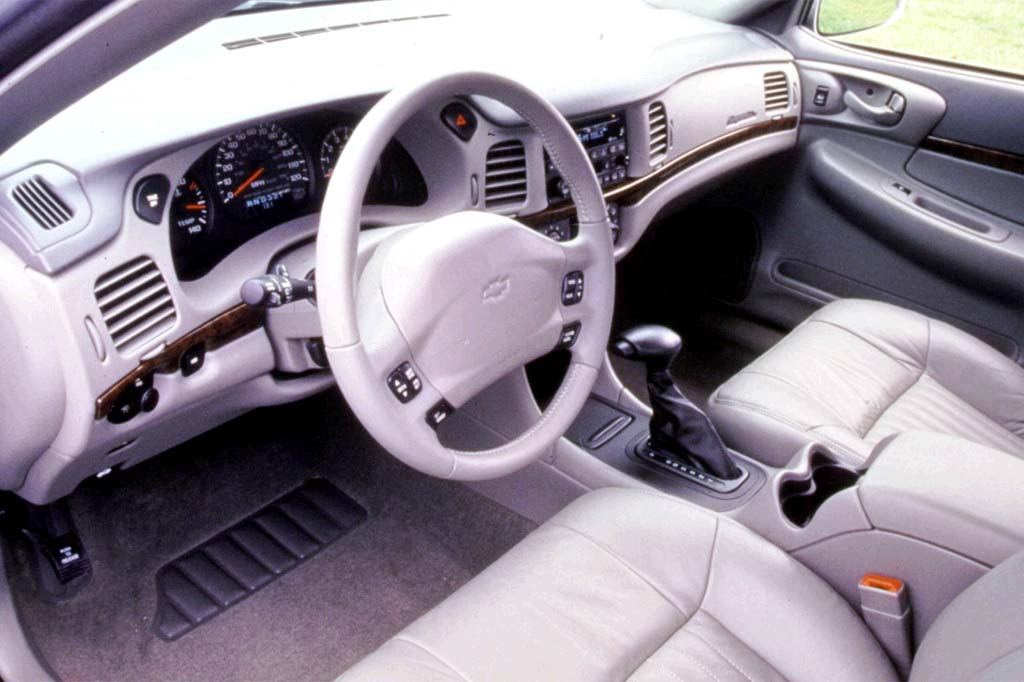 2001 Chevrolet Impala interior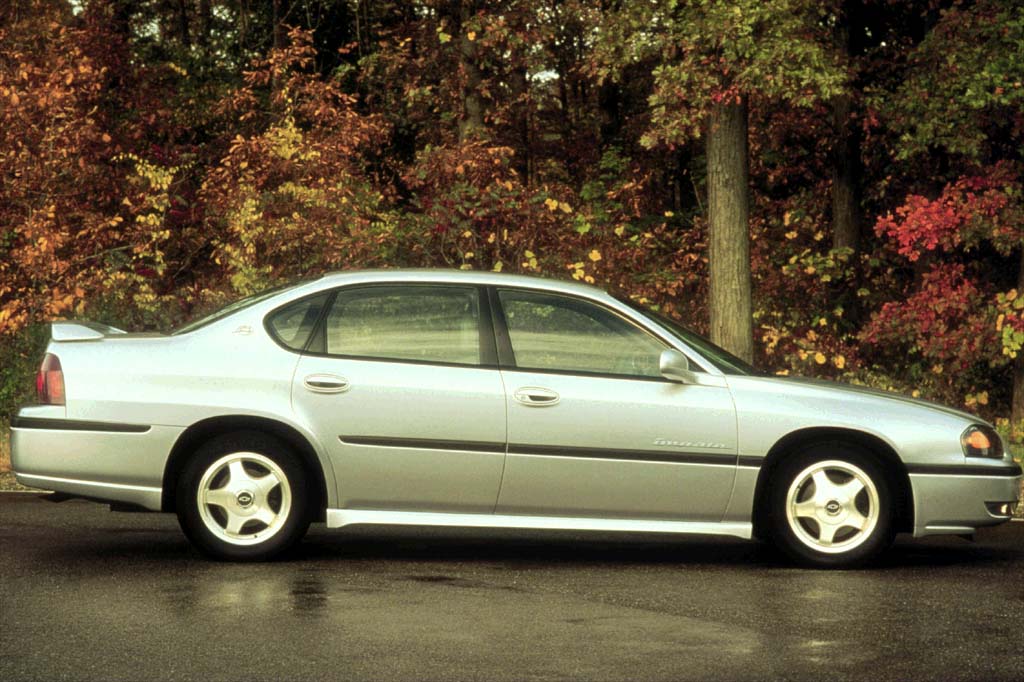 2000 Chevrolet Impala LS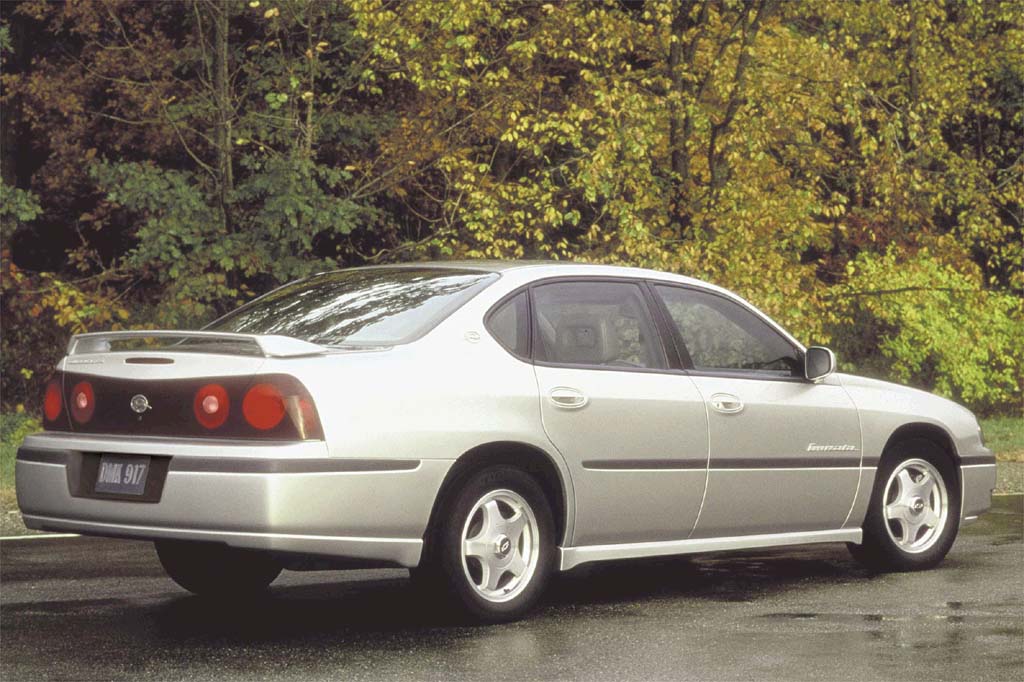 2001 Chevrolet Impala LS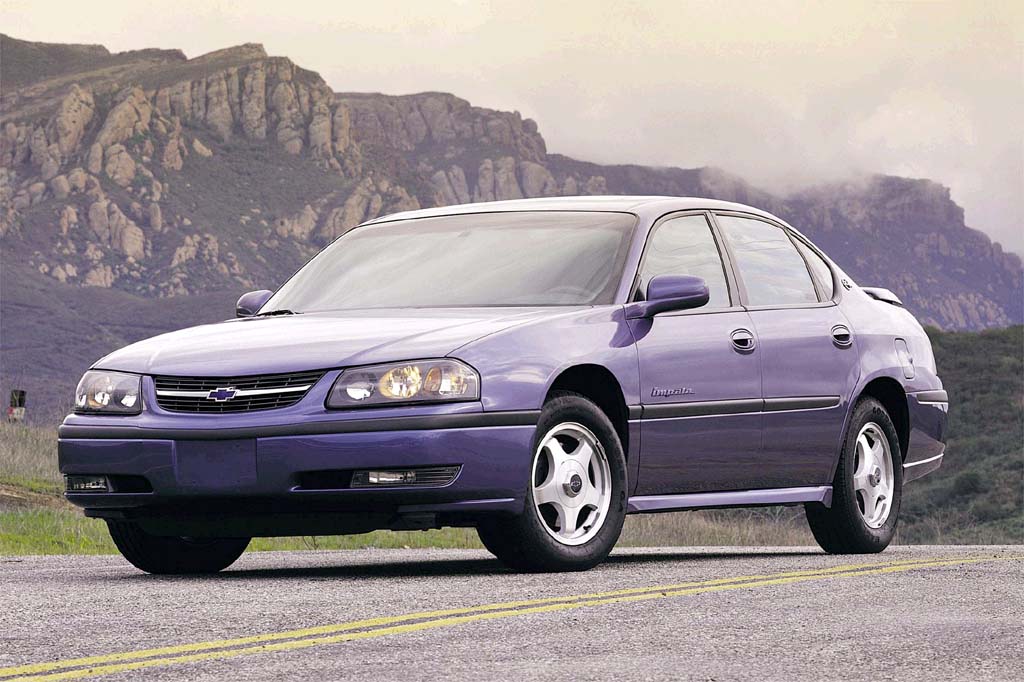 2001 Chevrolet Impala LS
Pros:

Handling/roadholding
Instruments/controls
Passenger and cargo room

Cons:

Rear-seat comfort
Road noise
A clear alternative to the Ford Taurus (as redesigned for 2000), the Impala promises comfort-oriented American style as opposed to the Taurus's import-influenced approach. Impala beats Taurus in powertrain response, while Ford leads in safety features and back-seat comfort. Both offer more room and equipment for the price than an equivalent Accord or Camry, though Japanese-brand rivals are more polished all-around.
Overview
Chevrolet revived a famous old name when it issued a modern version of the Impala for 2000. The new front-drive midsize sedan was smaller in dimensions, sharing its basic understructure with the Buick Century and Regal, Oldsmobile Intrigue, and Pontiac Grand Prix. A 3.4-liter V6 engine was standard in the base model. The upscale LS sedan got a 3.8-liter V6, which was optional on the base Impala. Both had a four-speed automatic transmission, four-wheel disc brakes, 16-inch wheels, air conditioning, power windows, and power door locks. A side-impact airbag for the driver was standard in the LS and optional in the base Impala. Also standard in the LS were antilock braking, a tire-inflation monitor, traction control, and a "firm-ride" suspension. Each of those extras also was included with the bigger-engine option for the base-model Impala. Leather upholstery was available for both models, including a split folding rear seatback. GM's OnStar emergency/communications system also was optional.
Yearly Updates
2001 Impala
GM's OnStar system became standard in the LS sedan and optional in the base model. Otherwise, no change was evident apart from a new emergency inside trunk release. Although Impala ranks as Chevrolet's "traditional" midsize model, the less-costly Malibu sells far better.
2002 Impala
For 2002, the base model added dual-zone climate controls and a cassette player as standard equipment.
2003 Impala
Driver-side airbag and GM's OnStar assistance system move from standard equipment to options on the LS, while the base Impala adds remote keyless entry. Newly available for both is XM satellite radio with 100-channel digital receiver.
2004 Impala
A supercharged version of the Impala, the SS, is new for '04. It comes with a supercharged 240-hp 3.8-liter V6, sport suspension tuning, and 17 inch wheels.
2005 Impala
Standard OnStar assistance tops the short list of 2005 additions to Impala. The SS also includes 17-inch wheels vs. other models' 16s; it offers chrome-finished 17s as a new option. Also new for SS are minor trim changes outside and different front headrests. SS and LS have front bucket seats and carry five passengers, though LS now offers a front bench seat for 6-passenger capacity.