Midsize car; Built in USA
transverse front-engine/front-wheel drive
Good condition price range: $2,100 – $5,500*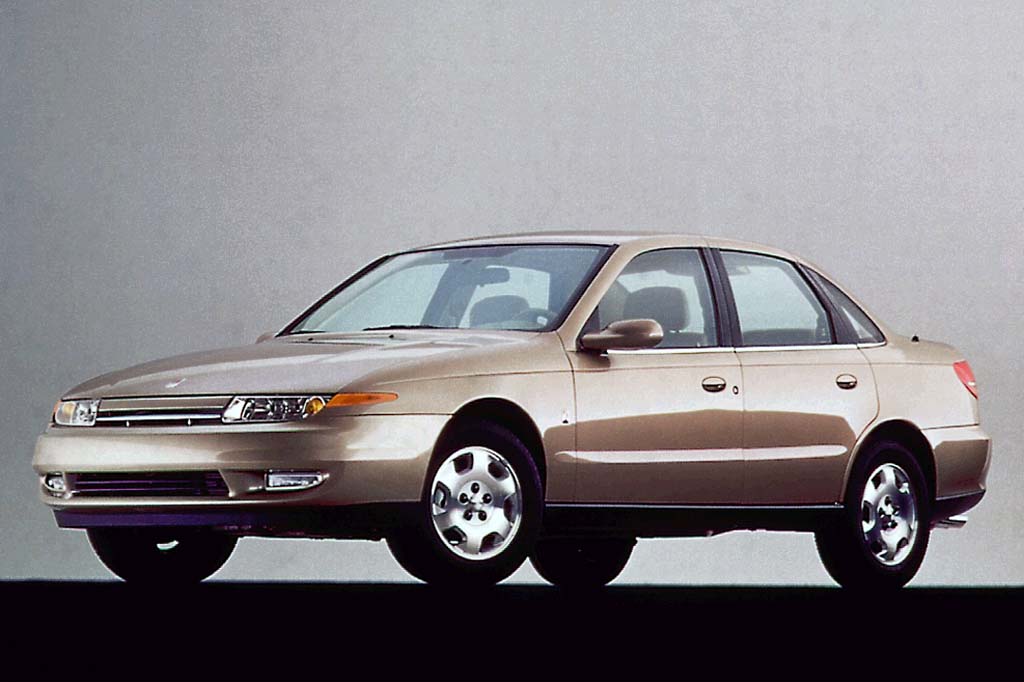 2000 Saturn LS2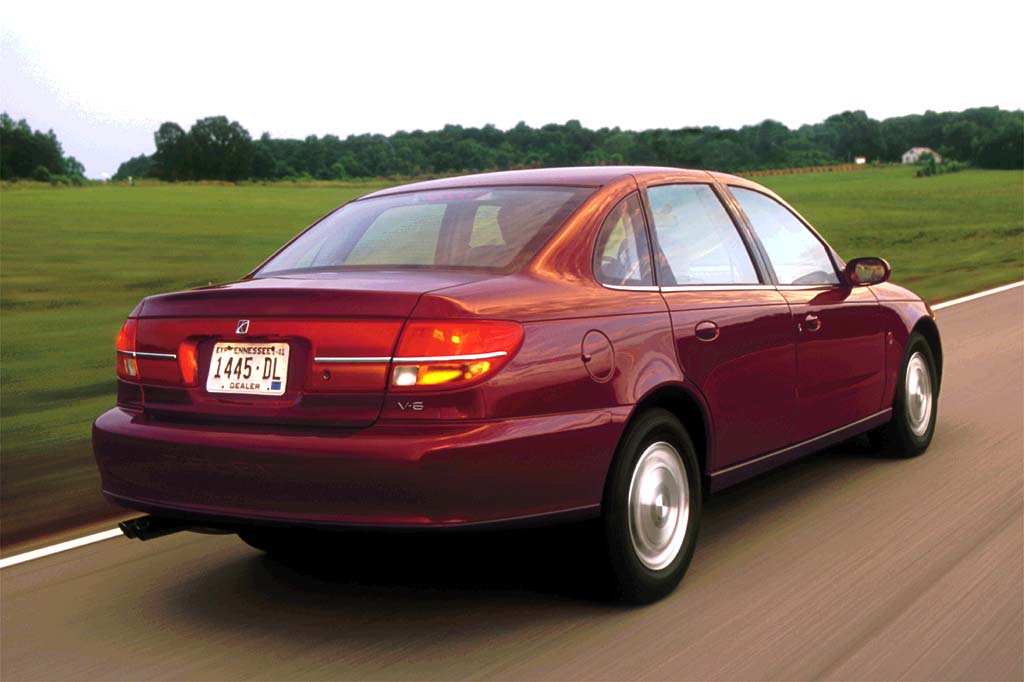 2001 Saturn L300 4-door sedan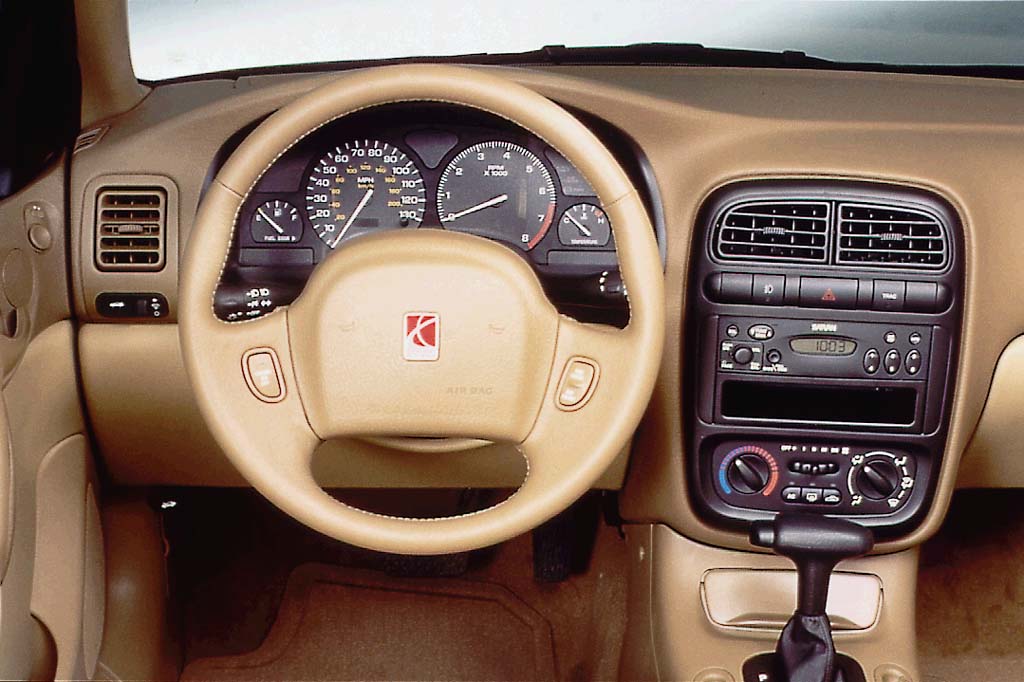 2000 Saturn L-Series interior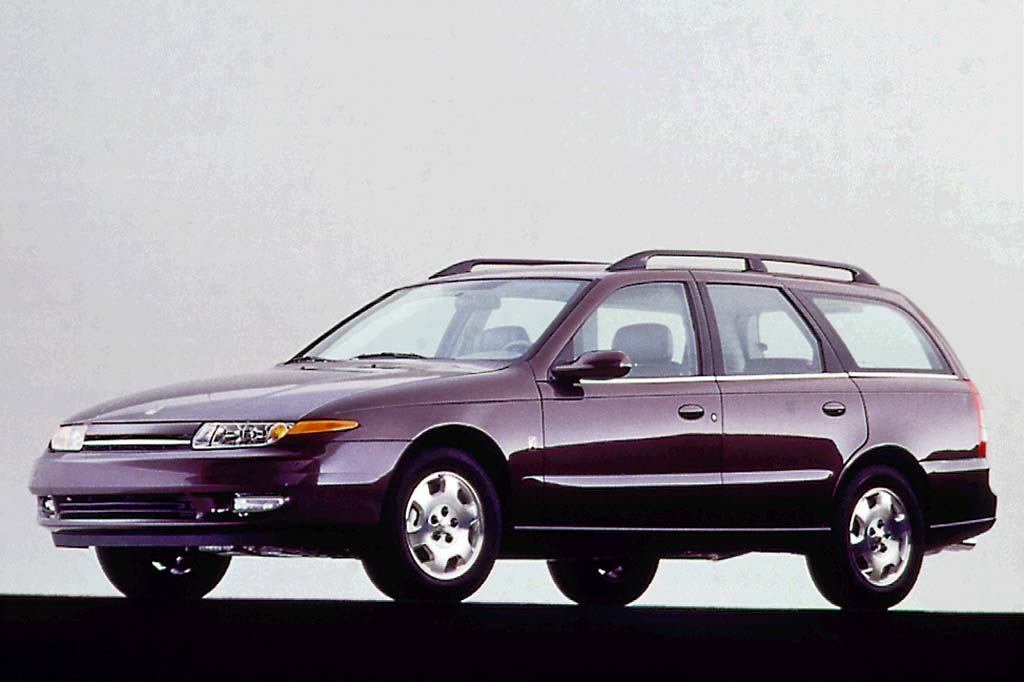 2000 Saturn LW2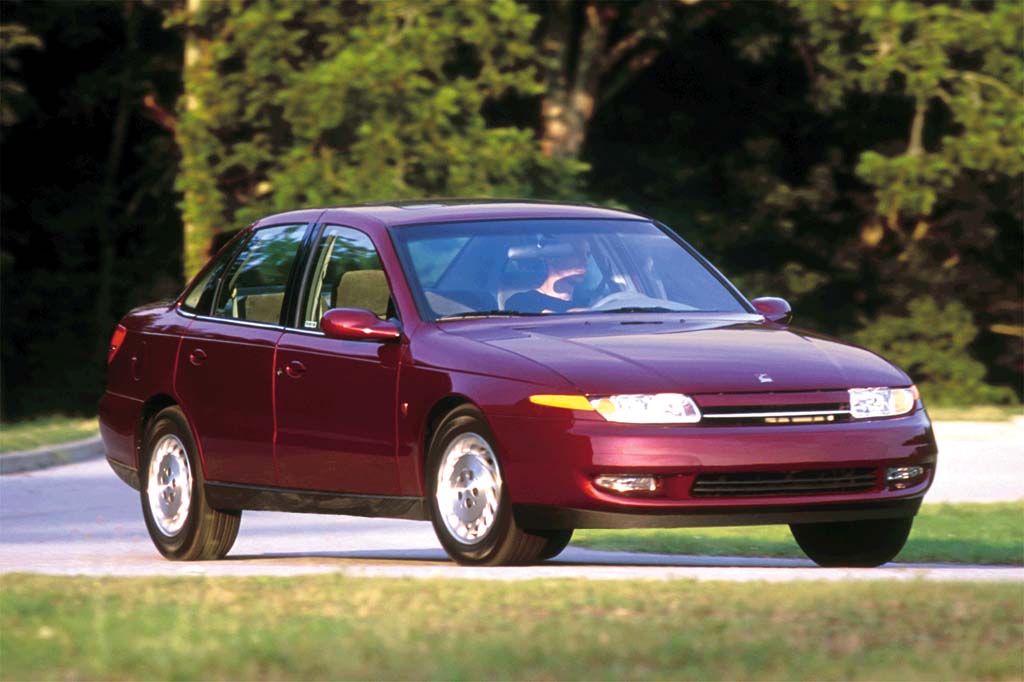 2001 Saturn L300 4-door sedan
Pros:

Acceleration (V6)
Cargo room (wagon)
Steering/handling

Cons:
Though not class leaders, L-Series models satisfy in most performance areas. Although cabins are roomy, they're furnished modestly. New-car prices undercut those of comparable Accord and Camry models, and Saturns are likely to remain lower than those competitors on the used-car market.
Overview
The L-Series sedan and station wagon could have a V6 instead of the four cylinder common to the smaller S-Series. The new front-drive midsize 4-door sedan and wagon were based on the German-made Opel Vectra.
Assembled in Delaware, the L-Series used Saturn's familiar dent- and rust-resistant polymer panels for front fenders, doors, and bumper fascias. Other body parts were made of steel. Sedans came in LS, LS1, and LS2 form. Wagons were named LW1 and LW2. LS, LS1, and LW1 models used a new GM 4-cylinder engine. The LS2 and LW2 borrowed a 3.0-liter V6 from Saab, another GM company, but omitted Saab's turbocharger. LS and LS1 vehicles could have 5-speed manual shift or a 4-speed automatic transmission; the others were automatic-only. All models seated five and had 60/40 split folding rear seatbacks. LS2 and LW2 versions had 4-wheel disc brakes. Antilock brakes were optional, coupled with traction control.
Yearly Updates
2001 L-Series
Inflatable side-curtain airbags became optional on all models for 2001. All L-Series models were renamed. Instead of LS, LS1, and LS2, the sedans now were known as L100, L200, and L300, respectively. Wagons switched from LW1 and LW2 to LW200 and LW300. Models with "100" and "200" suffixes had a 4-cylinder engine, while "300" designated vehicles came with the 3.0-liter V6.
2002 L-Series
Curtain side airbags were among previously optional features made standard for 2002. And added midyear was an optional rear-seat DVD video entertainment system. Other new options included a 6-disc in-dash CD changer, and, at midyear, an automatic climate system.
2003 L-Series
All models gained a chrome grille, larger headlights, and revised rear appearance. Silver-colored plastic console and instrument-panel trim is new. Sixteen-inch alloy wheels replace 15s on 300 models; the 16s are optional on 200s.
2004 L300
The L-Series gets renamed L300 in 2004. Also new is the return to standard antilock brakes, which were optional last year.
2005 L300
Wagon models were dropped, leaving only sedans for the L-Serie's final season.