Sporty/performance car; Built in Japan
transverse mid-engine/rear-wheel drive
Good condition price range: $5,000 – $11,000*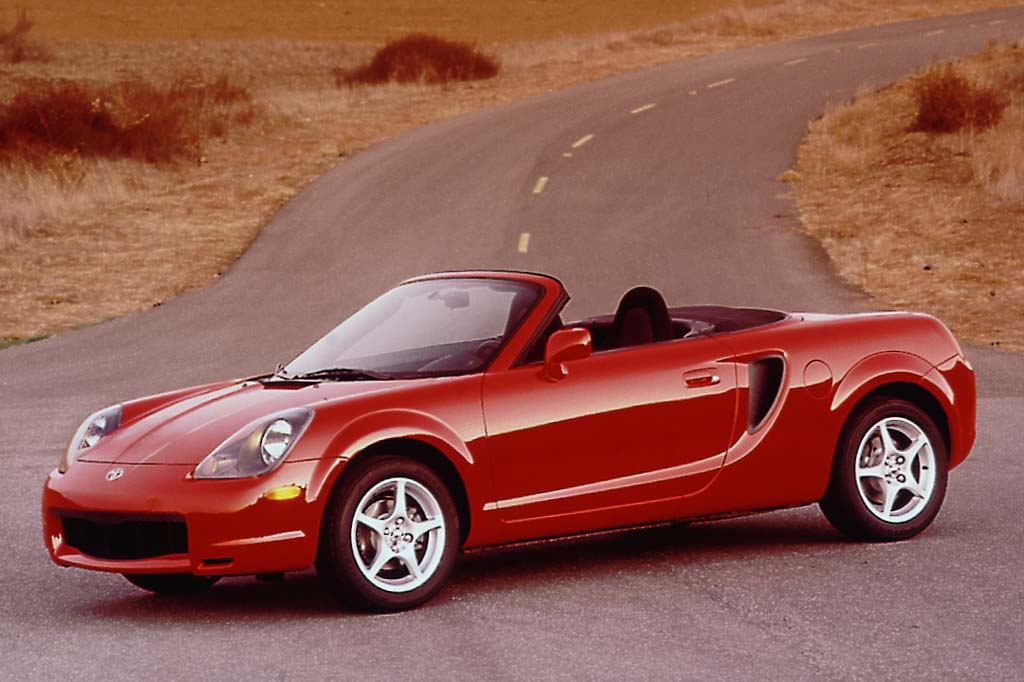 2000 Toyota MR2 Spyder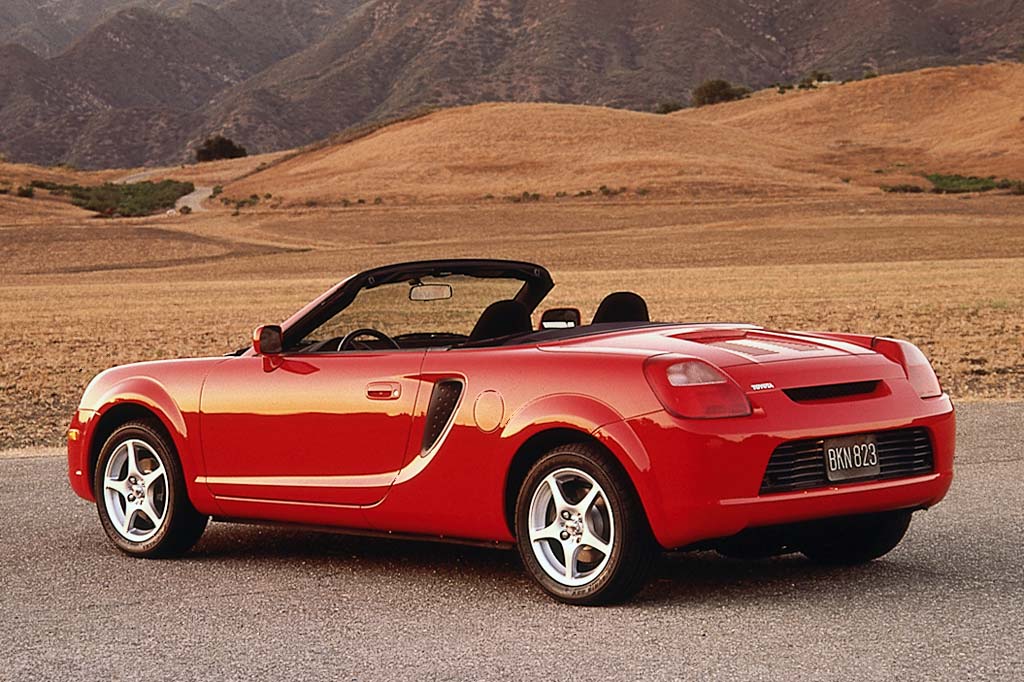 2000 Toyota MR2 Spyder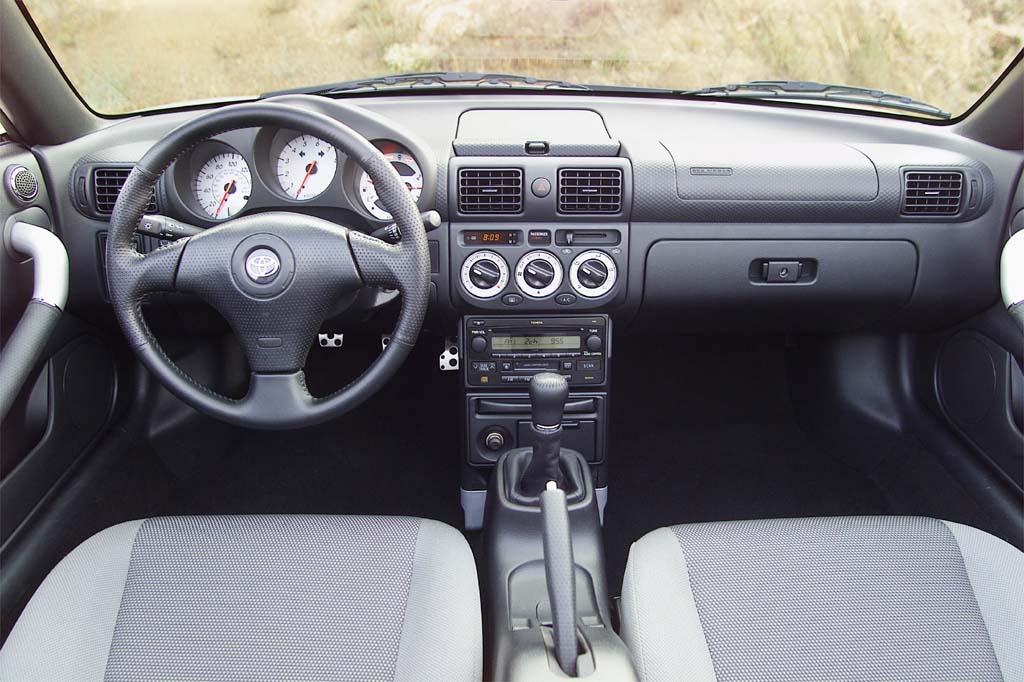 2002 Toyota MR2 Spyder interior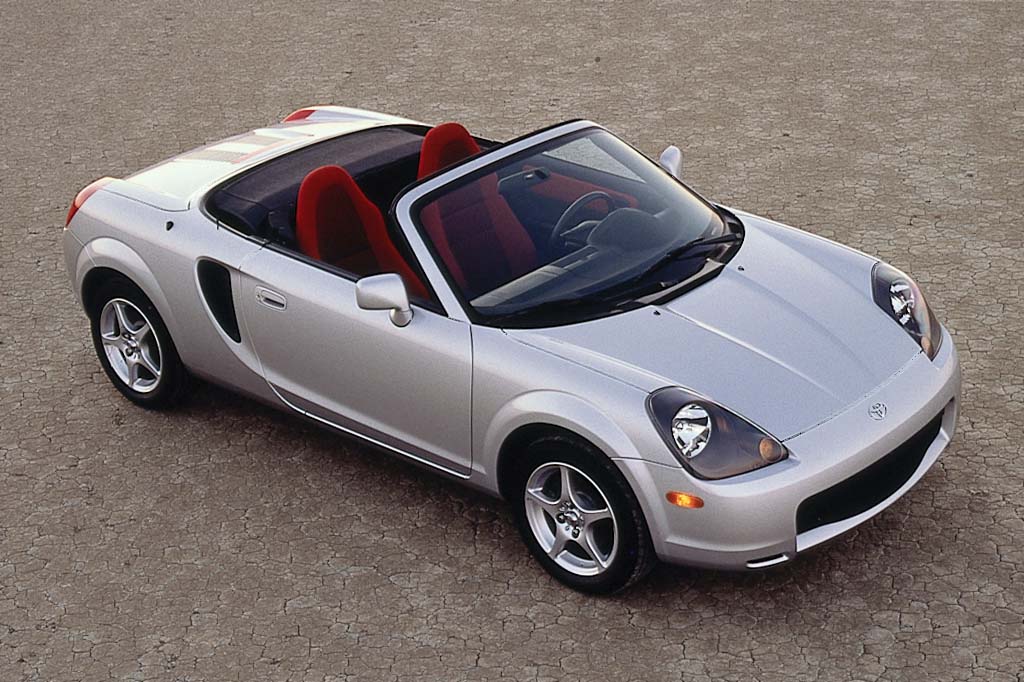 2000 Toyota MR2 Spyder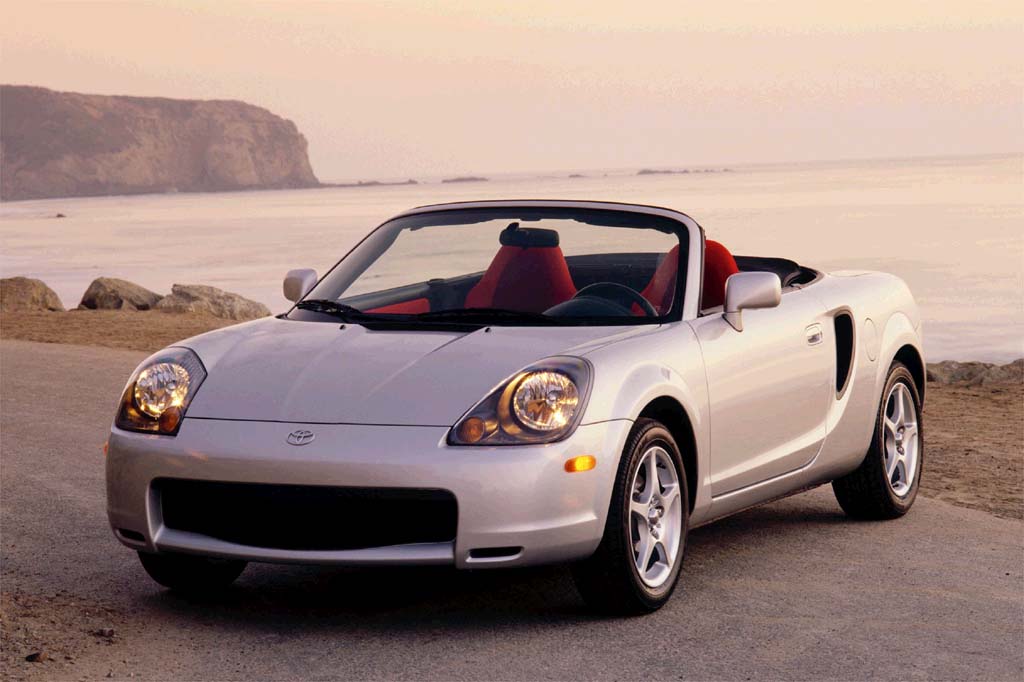 2001 Toyota MR2 Spyder
Pros:

Acceleration
Instruments/controls
Steering/handling
Brake performance

Cons:
Nimble and eager, the MR2 delivers genuine sports-car thrills. Compared to the more practical Miata, however, it's more of a short-haul commuter or weekend toy. Workmanship on an early test MR2 was disappointing for Toyota, prompting several squeaks and rattles.
Overview
Borrowing a name from the recent past, Toyota launched a mid-engined, rear-drive, two-passenger sports car as a late 2000 model. The name and configuration had last been seen in 1995, in the form of an MR2 coupe. This time, Toyota made the MR2 a Spyder convertible instead.
Priced to go against the popular Mazda Miata roadster, the MR2 Spyder also competed against the more costly BMW Z3-Series and Honda's S2000. Built on a modified version of the Corolla sedan platform, the MR2 held a 1.8-liter four-cylinder engine, adapted from the one in the larger Celica sport coupe. Tuned to deliver 138 horsepower, the engine came only with a five-speed manual transmission.
The folding soft top contained a glass rear window with defroster provision. No lift-off hardtop was available, so the MR2 Spyder was strictly a convertible.
Standard equipment included all-disc antilock braking, air conditioning, a tilt steering wheel, power mirrors and locks, power mirrors, a CD/cassette stereo system, and 15-inch alloy wheels. No factory options were offered, but a Toyota dealer could install a tonneau cover, front-end mask, and wheel locks. Toyota intended to limit availability to about 5,000 cars per year.
Yearly Updates
2001 MR2 Spyder
Because the MR2 Spyder had been launched late in the 2000 model year, nothing changed for 2001.
2002 MR2 Spyder
Technology took center stage for 2002, as a unique new transmission became available. Working without a clutch, the optional sequential manual gearbox had no conventional "H" pattern shift lever. Gears could be changed by moving a floor lever forward to upshift, or back to downshift. Or, the driver could use an optional pair of steering-wheel buttons to accomplish the same task. No automatic-shifting capability was provided, and no automatic transmission was available for the MR2 Spyder.
2003 MR2 Spyder
The sequential manual transmission was upgraded from 5 speeds to 6 for '03. Exterior changes included a reshaped nose, new headlamps and taillights, and color-keyed instead of black side air intakes. MR2 also got restyled gauges, chrome and metal-look interior trim, standard fog lights, and a power antenna in place of a fixed mast type. Wheel size stayed 15 inches in front, but grew to 16 inches in the rear, where slightly wider tires are fitted as well. Cruise control was a new feature with the SMT.
2004 MR2 Spyder
New for '04 is the availability of a limited-slip differential on the MR2 Spyder.
2005 MR2 Spyder
This midengine 2-seat sports car is essentially unchanged for 2005, which is its final year.