Midsize car; Built in South Korea
transverse front-engine/front-wheel drive
Good condition price range: $2,300 – $6,000*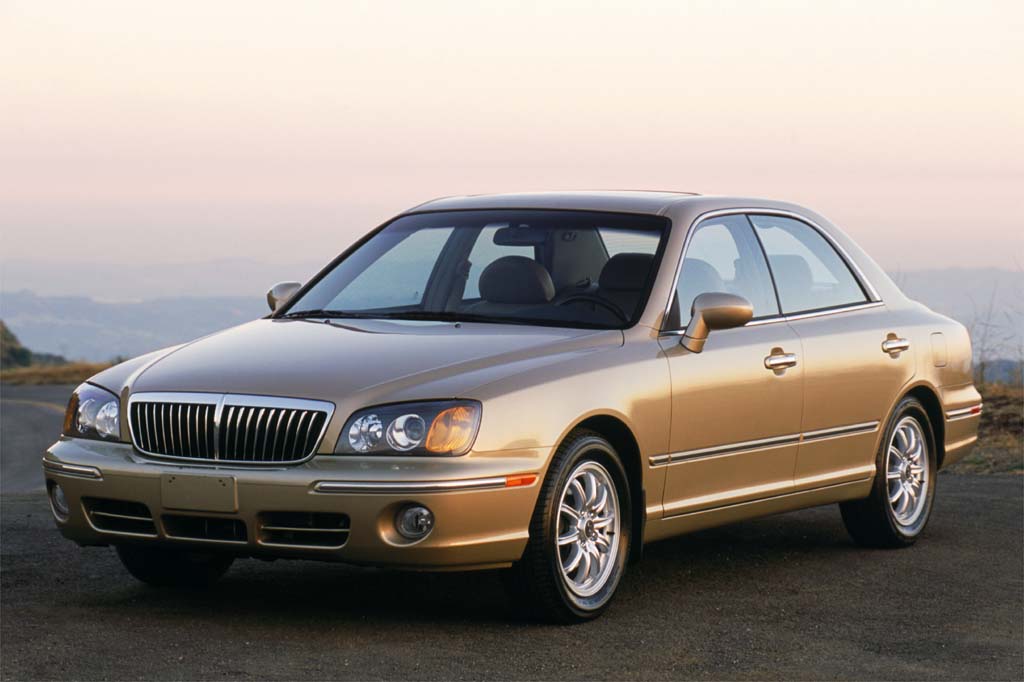 2001 Hyundai XG350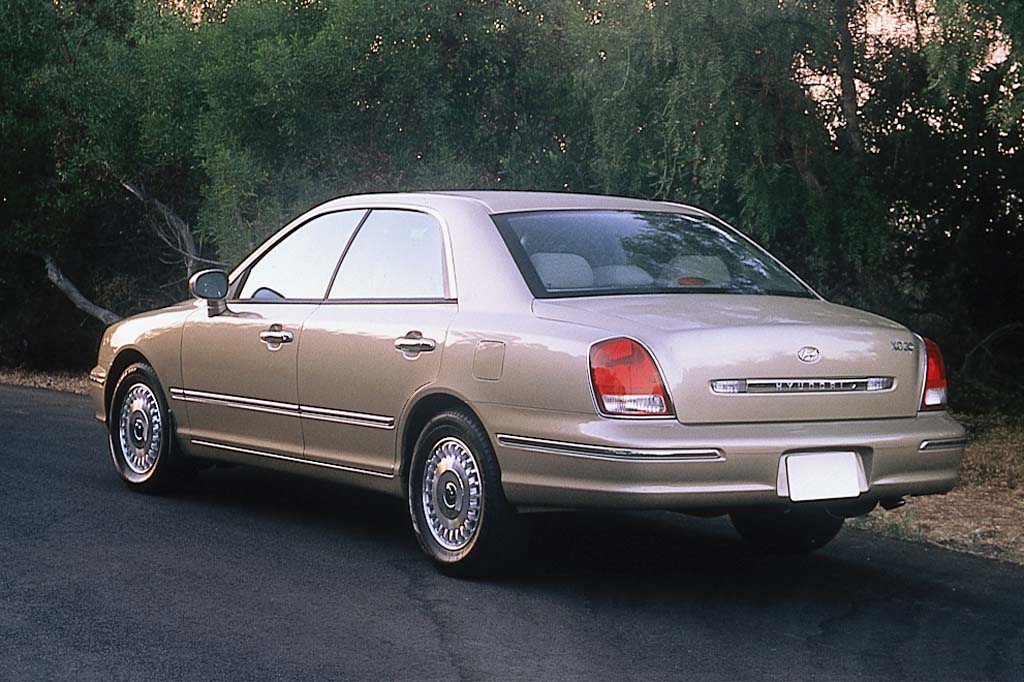 2001 Hyundai XG300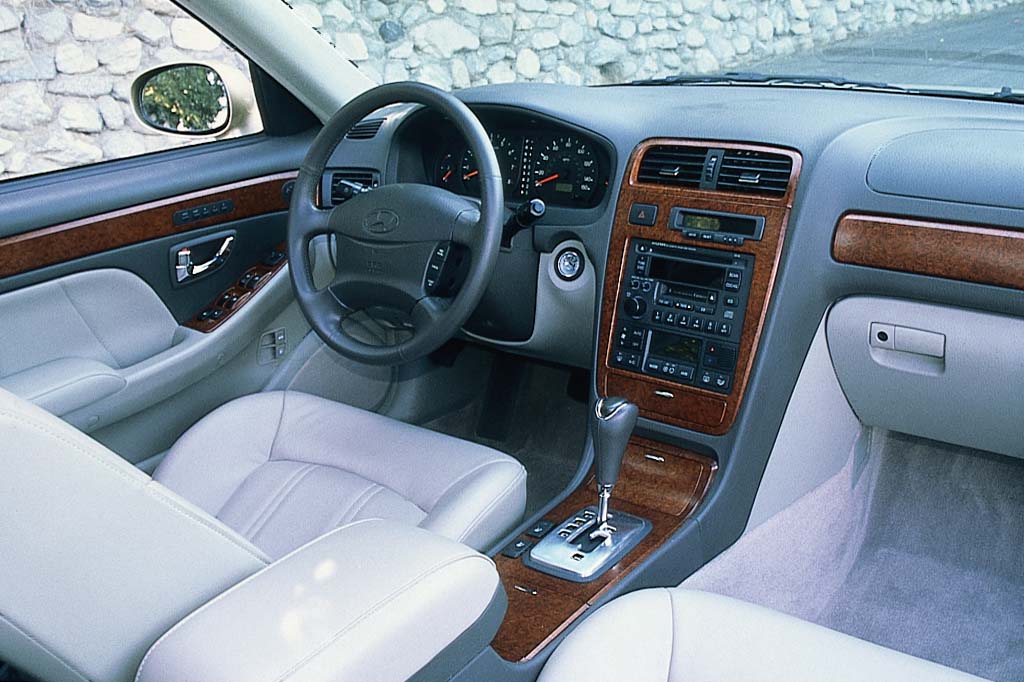 2001 Hyundai XG300 interior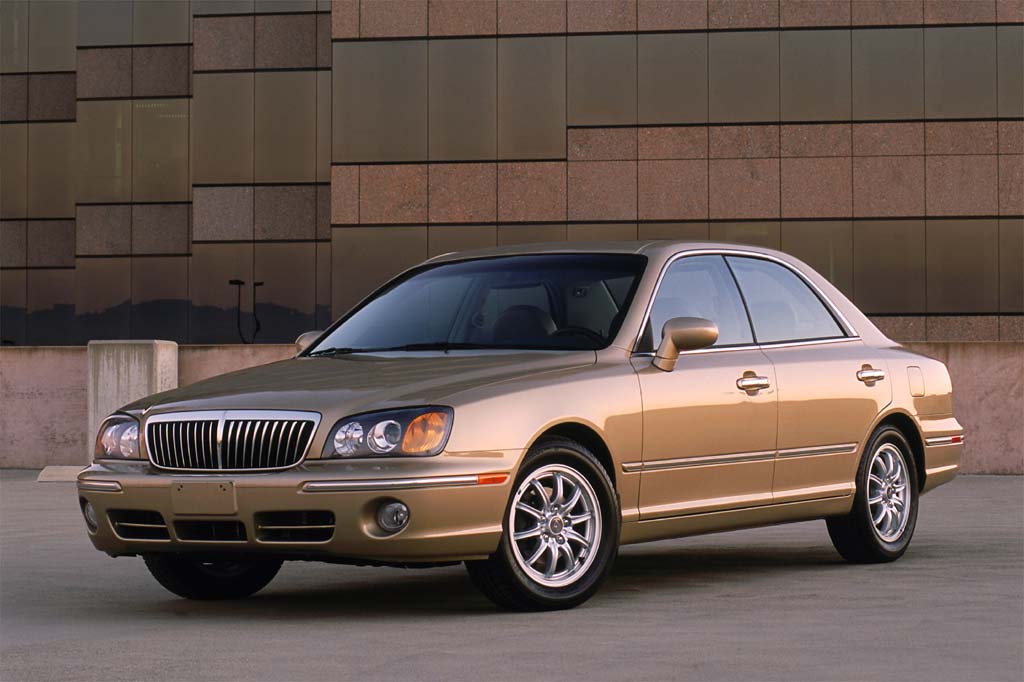 2003 Hyundai XG350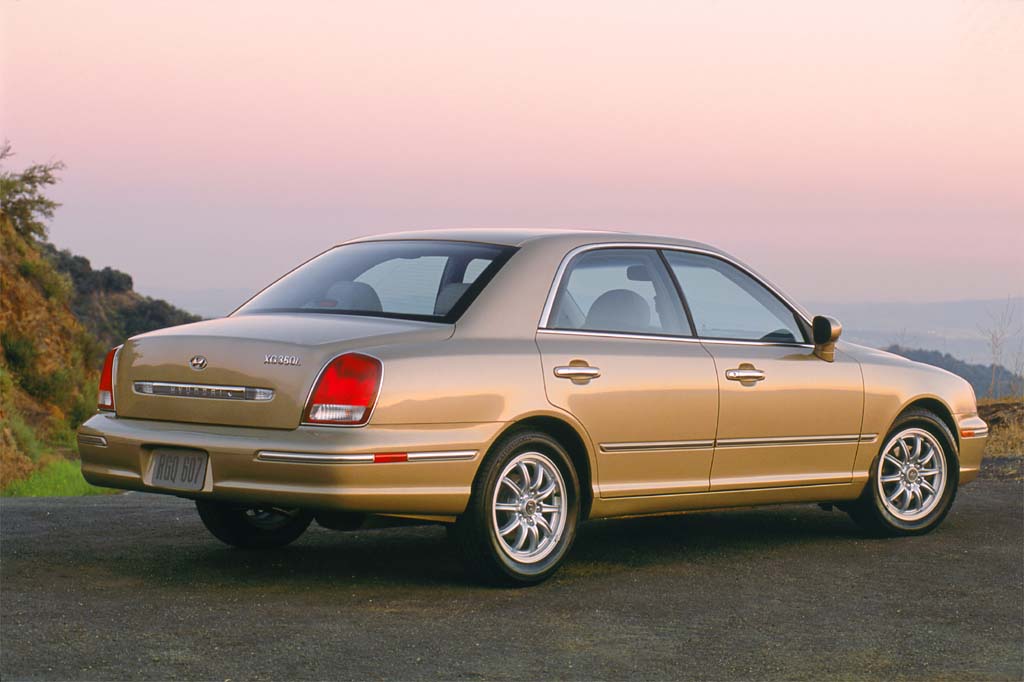 2003 Hyundai XG350
Pros:

Front-seat room/comfort
Ride

Cons:
The XG350 isn't as solidly built as the leading midsize cars, specifically the Toyota Camry and Honda Accord. It isn't as sporty as the Nissan Altima, either. Nevertheless, an XG350 does deliver perfectly adequate performance; quiet, comfort-oriented road manners; and good interior room. The main lure has been a long warranty and plenty of features for the money, though those assets might not fully offset Hyundai's unproven track record and low resale values. Low resale, on the other hand, translates to more appealing prices on the used-car market.
Overview
South Korea's biggest automaker moved upscale for 2001, with a new U.S. flagship sedan positioned above the compact Sonata in size, price, and features. Essentially a stretched Sonata with different styling, the XG300 held a 192-horsepower, 3.0-liter version of the compact's 2.5-liter V6. The sole transmission was a five-speed automatic with a manual shift gate.
Dimensionally, the XG300 was similar to the midsize Honda Accord and Toyota Camry, with a base price close to those rivals' V6 sedans. Nissan's Altima was another competitor.
Standard equipment included front side airbags, antilock all-disc brakes, automatic climate control, leather upholstery, a CD stereo, cruise control, and 15-inch alloy wheels. An option package transformed the XG300 into an XG300L, adding a power moonroof, heated front seats, CD/cassette stereo, leather/wood steering wheel, and auto-dimming inside mirror.
The XG300 had gone on sale several years earlier in South Korea, and more recently in Europe. By introducing this model, Hyundai hoped to attract new customers while improving its stature and striving to boost resale values. Hyundai's basic warranty was among the industry's longest: 5-year/60,000-mile bumper-to-bumper, and 10/100,000 powertrain.
Yearly Updates
2002 XG350
Hyundai's flagship sedan gained a larger engine for 2002, a change reflected in its new model name: XG350 rather than XG300. The XG350 had a 3.5-liter V6, versus the 3.0 used in the XG300. The new engine produced only 2 more horsepower, but delivered 38 more pound-feet of torque. A five-speed automatic transmission with manual shift gate again was the sole transmission.
Standard equipment included front side airbags, antilock four-wheel disc brakes, traction control, and leather upholstery. The XG350L sedan included a sunroof and seat/mirror memory.
2003 XG350
Except for a revised instrument cluster, little was new for 2003.
2004 XG350
The XG350 got revised front and rear styling and lighter-tone woodgrain interior trim for 2004.
2005 XG350
For 2005, an 8-disc CD changer becomes standard in the L model. XG350 is to be replaced in 2006 by a new model called Azera.