Premium large car; Built in Japan
longitudinal front-engine/rear-wheel drive
Good condition price range: $10,500 – $22,200*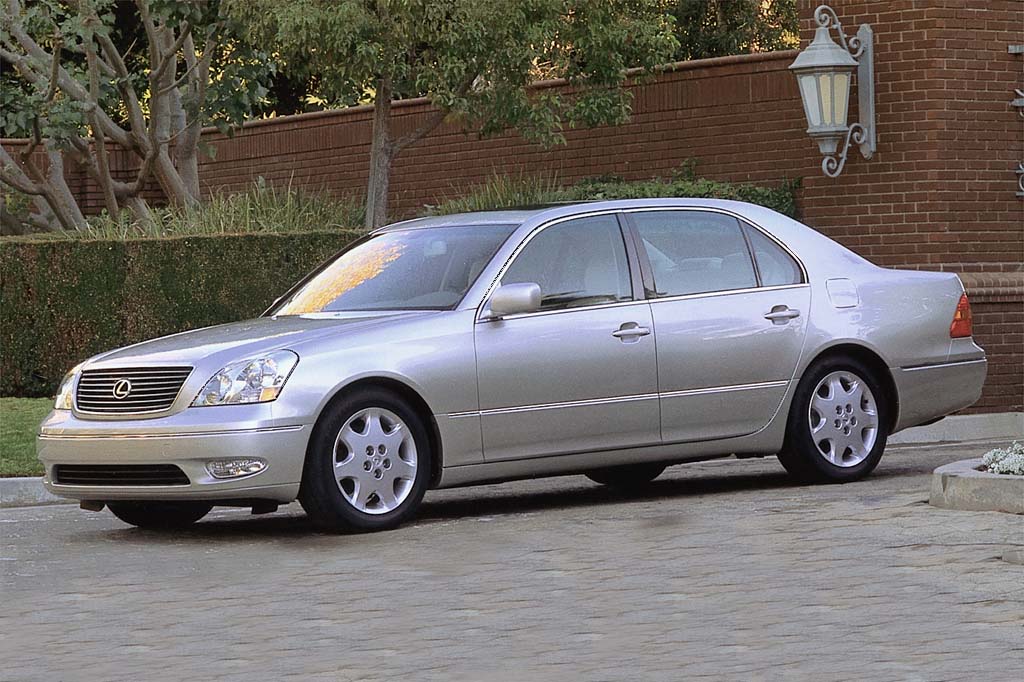 2001 Lexus LS 430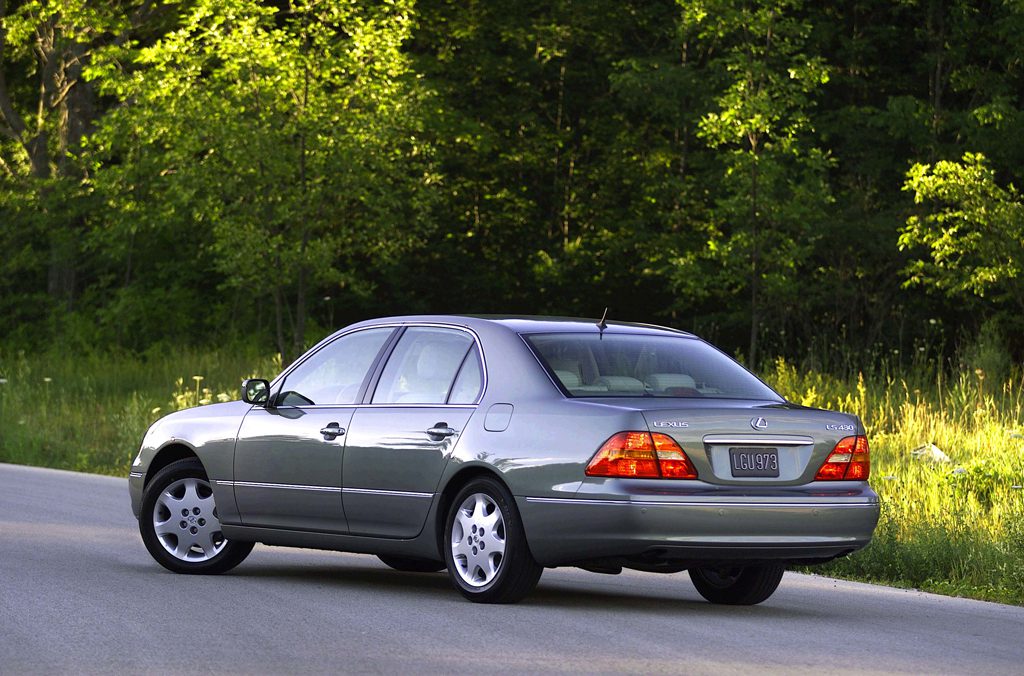 2001 Lexus LS 430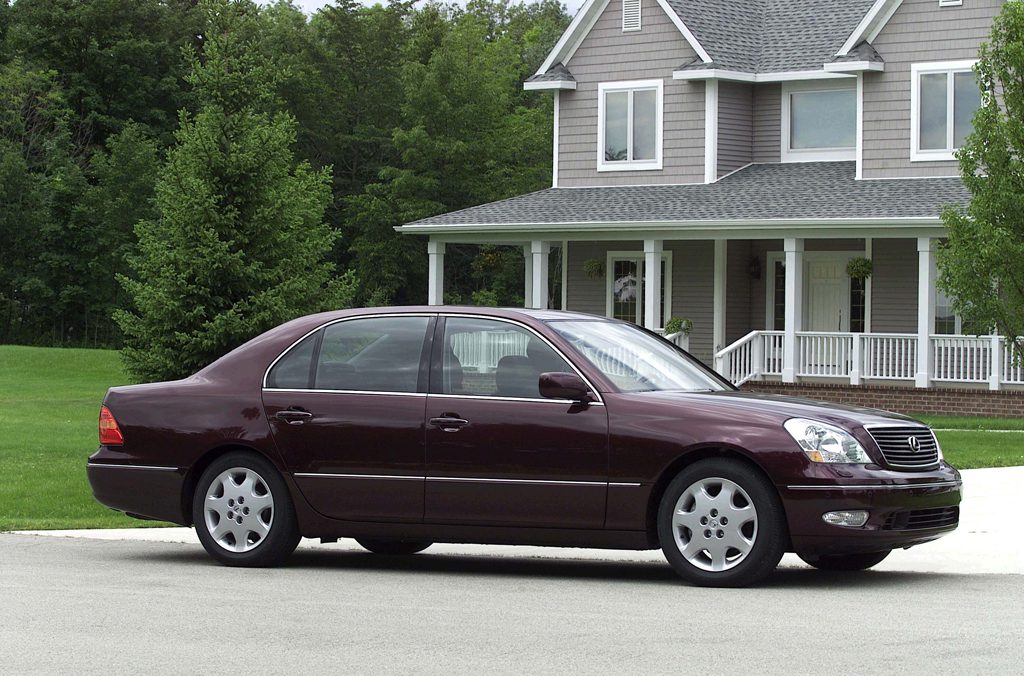 2001 Lexus LS 430 interior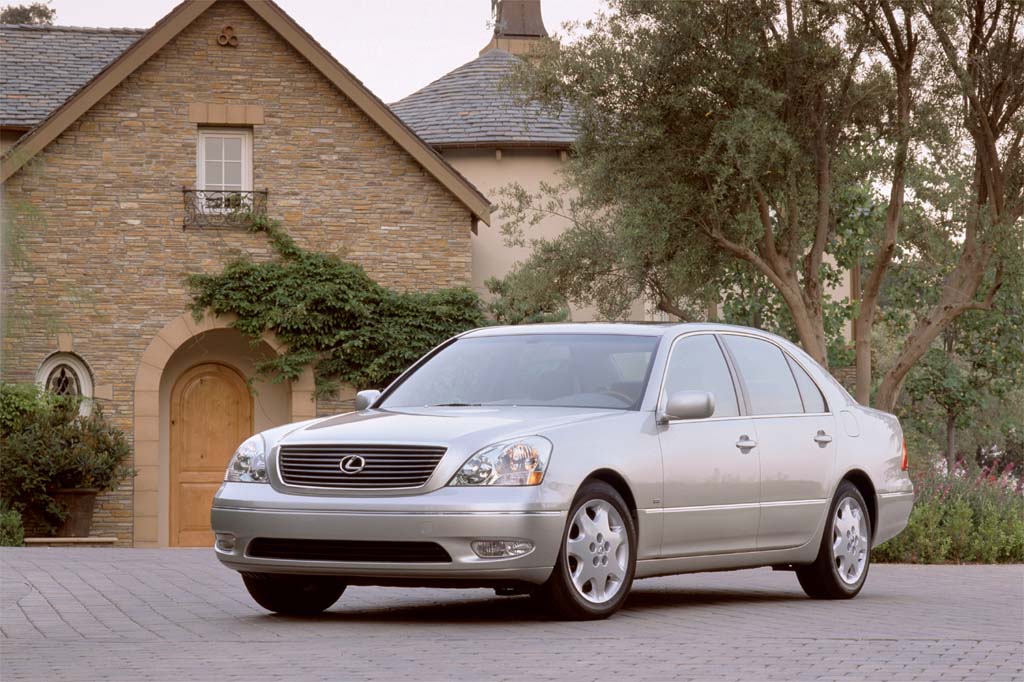 2002 Lexus LS 430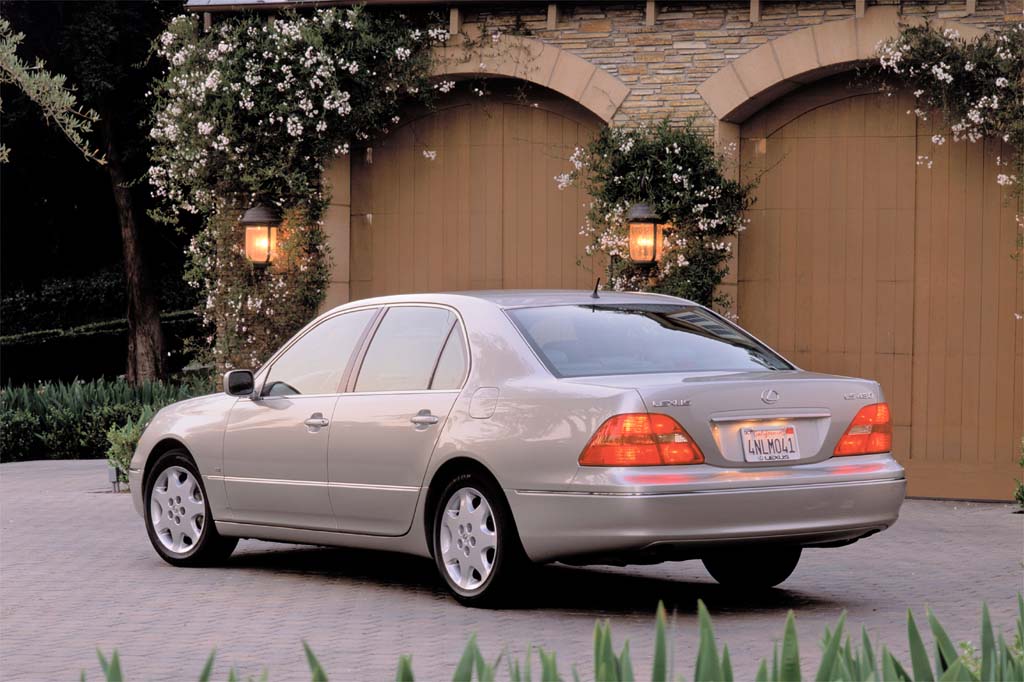 2002 Lexus LS 430
Pros:

Acceleration
Build quality
Quietness
Ride

Cons:

Automatic-transmission performance
Instruments/controls
New-car base pricing was competitive with most V8 rivals, but could quickly climb if Custom or Ultra Luxury equipped. In that case, the LS 430 approached the Mercedes-Benz S-Class in both cost and techno-overload. Even the Custom Luxury Package had to be ordered with a minimum of $1,460 in leather trim. Still, an LS 430 in any form is unsurpassed for comfort, coddling, and refinement at the price.
Overview
For 2001, Toyota's luxury division introduced the successor to the 1990-2000 LS 400 sedan, which had been known for hushed accommodations, V8 muscle, and Camry-like dependability. Named for its new 4.3-liter V8, the new second-generation LS 430 sedan offered greater interior space, thanks to a taller roofline and a wheelbase 3 inches longer than its predecessor's.
Horsepower remained at 290, but the new LS engine delivered more torque for improved throttle response. A five-speed automatic transmission was used.
Rather than continuing the prior one-model lineup, Lexus offered a base model, a base sedan with sport suspension, and an Ultra-Luxury variant. All had side curtain airbags, front lower-body side airbags, high-intensity-discharge headlights, leather upholstery, and an antiskid control system. An available Lexus Line assistance service was provided, in conjunction with the similar GM OnStar system. Antilock four-wheel disc brakes were standard.
Sport-suspension versions of the rear-drive four-door got tauter suspension tuning and 17-inch wheels, instead of the usual 16-inchers. Ultra-Luxury models included a dual-mode air suspension, navigation system, Mark Levinson audio system, laminated side glass, power door closers, heated/cooled front seats, and upgraded leather/wood trim with a suede headliner.
In addition, the LS featured rear audio and climate controls, a refrigerated armrest, power sunshade, and manual side window shades. Seat adjusters included memory, heat, and massage functions. The LS 430 also offered front and rear parking assistance and laser-operated cruise control, which could maintain a set distance from the vehicle ahead.
Yearly Updates
2002 LS 430
Lexus's flagship sedan got a new lower-priced luxury package for 2002. A firm Euro-tuned suspension was a no-charge option, but required available 17-inch wheels.
The new $6895 Custom Luxury Package included a navigation system, heated/cooled front seats, heated rear seats, rear-seat audio controls, and cruise control that automatically maintains a safe following distance. This equipment had been in the $12,505 Ultra Luxury Package, which returned for 2002 at $12,485 and added rear-seat climate controls, massaging rear seats, a self-adjusting air suspension, and Lexus Link service. Both packages required optional upgraded leather upholstery.
2003 LS 430
Larger (17-inch) wheels went on all 2003 models, which got some revisions to available features. A firmer Euro-tuned suspension was now a no-charge option. So were all-season tires, to replace the performance treads. The available Custom Luxury Package included a navigation system, heated/cooled rear seats, rear audio controls, and "Smart" cruise control.
The Ultra Luxury Group added rear climate controls, massaging seats, a self-adjusting rear suspension, and Lexus Link. Both packages also had heated/cooled front seats and front/rear obstacle-detection systems, each newly available as a separate option.
2004 LS 430
Lexus' flagship sedan retains a 4.3-liter V8, but swaps a 5-speed automatic transmission with a 6-speed with manual shift gate. Suspension, steering, and ABS systems are also revised. Driver and front-passenger knee airbags were added as were a tire-pressure monitor, steering-linked headlights, and a power rear sunshade. New options included heated/cooled rear seats, keyless access and starting, satellite radio, and a rearview camera that uses the navigation system's screen to display a image of the area directly behind the car when backing up. Front and rear styling were also revised slightly.
2005 LS 430
An assistance and concierge service is no longer available on Lexus' LS 430 for 2005. A firmer Euro-Tuned Suspension option substitutes 18-inch wheels for the standard 17s. Gone is the optional Lexus Link service, which provided assistance through GM's OnStar network.
2006 LS 430
No changes of note for the LS 430 in 2006.