Premium midsize car; Built in Sweden
transverse front-engine/front- or all-wheel drive
Good condition price range: $3,200 – $17,200*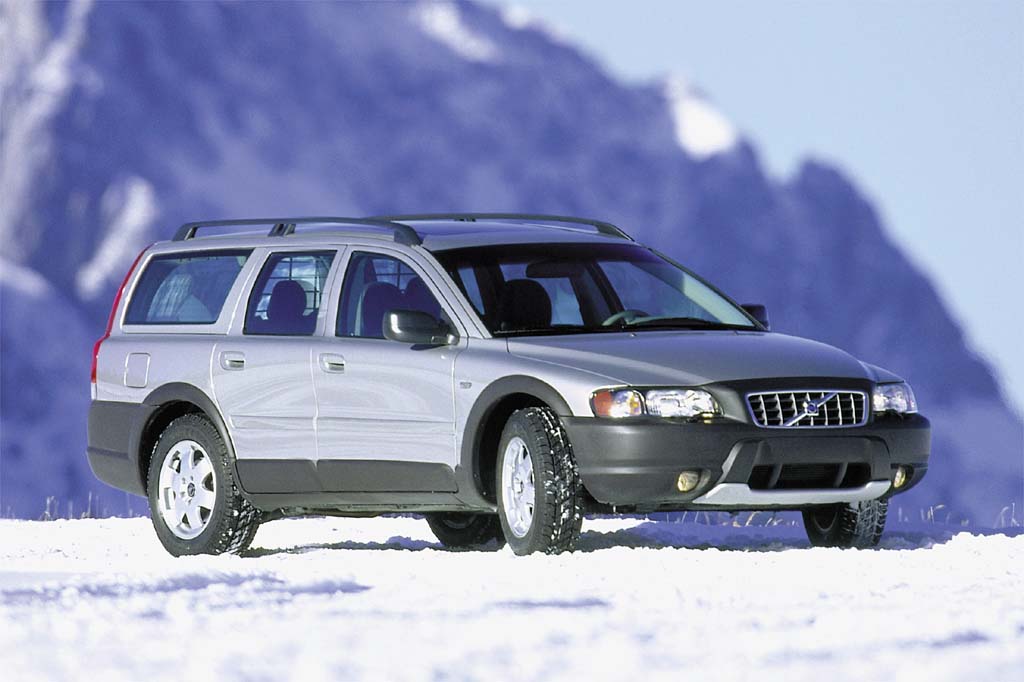 2002 Volvo V70 XC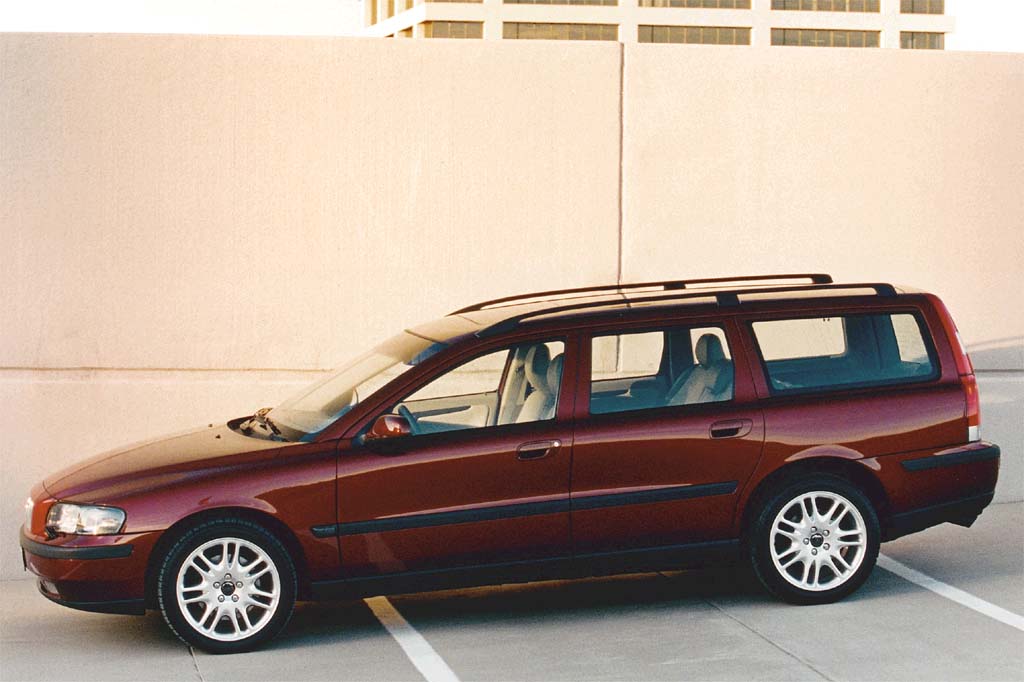 2001 Volvo V70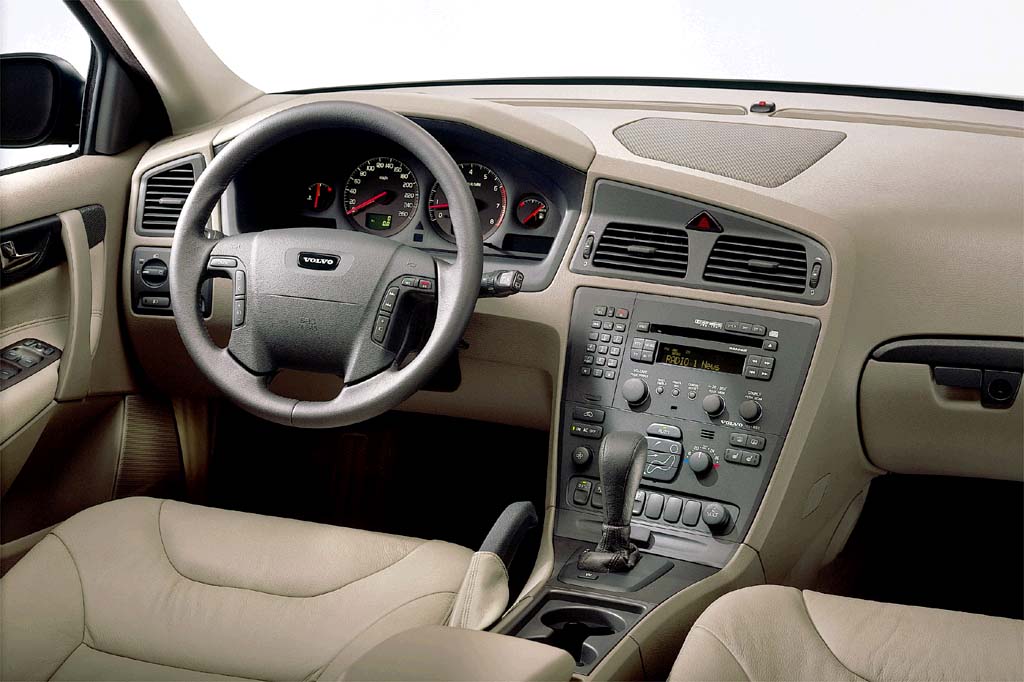 2001 Volvo V70 interior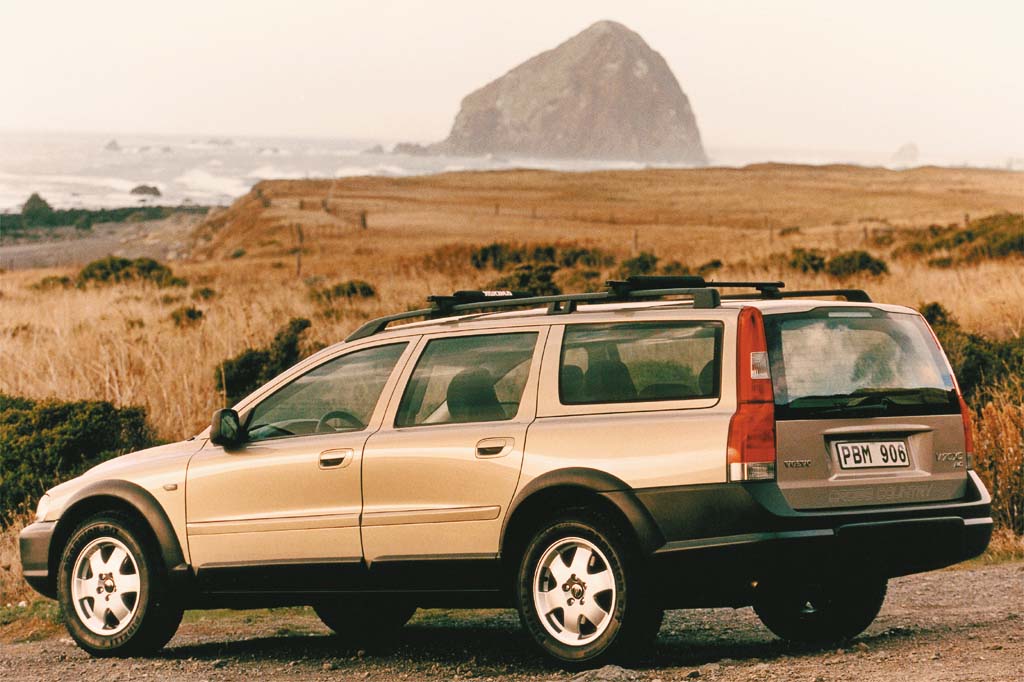 2002 Volvo XC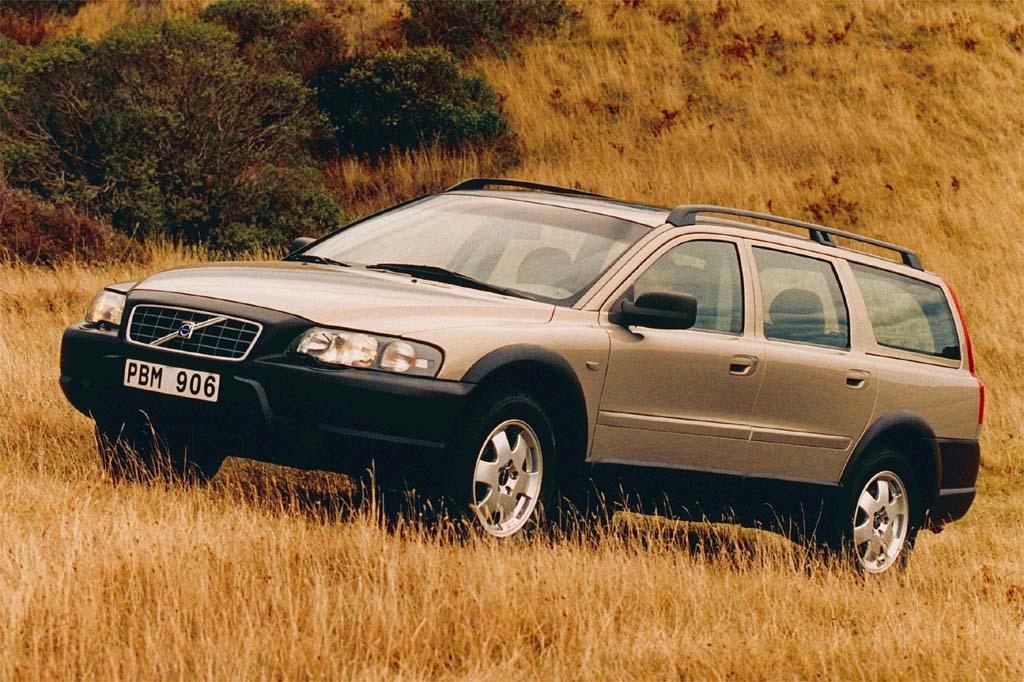 2001 Volvo V70 XC
Pros:

Acceleration (T5)
Cargo room
Instruments/controls
Interior materials
Brake performance

Cons:

Fuel economy (T5)
Low-speed acceleration (T5)
Ride control (T5)
Roomy and contemporary, solid and versatile, Volvo's latest wagons are the best ones yet. The XC furnishes appealing all-weather security and delivers some SUV-style attributes. We'd skip the stiffer-riding T5.
Overview
Volvo redesigned its station-wagon models for 2001, on a slightly slimmed-down version of the full-size S80 sedan platform. The S70 sedans were discontinued, but Volvo continued to offer a C70 coupe and convertible. Station wagons were the company's best-selling models in the U.S. market.
Riding a wheelbase 3.6 inches longer than before, the new body was 1.7 inches wider and 2.4 inches taller. Interiors boasted an extra inch of rear head room and 1.2 inches of additional front leg space.
Base and GLT wagons were gone, as was the hot rod R-type. The new lineup included an entry-level 2.4T and high-performance T5 with front-wheel drive, and the all-wheel-drive XC (Cross Country). Except for the base model, all V70 wagons used turbocharged five-cylinder engines, in two different displacements, rated at 242 horsepower in the T5 and 197 in other models. Only an automatic transmission was available with the 2.4T, and it could be installed instead of standard manual shift in the T5 and XC. Traction control was standard on the T5 and an option for the 2.4T. Volvo's antiskid system was available for both.
As in the previous generation, the SUV-flavored XC had 2 more inches of ground clearance than other V70s, as well as unique lower-body cladding, front styling, and interior details. All models had antilock all-disc brakes, front head/chest side-impact airbags, curtain window airbags, and Volvo's WHIPS system that moved the front seat rearward in a rear-end collision to minimize whiplash injury.
A rear-facing third-row seat was available for all wagons, in a Versatility Package that also included a grocery bag holder, cargo cover, and cargo net. New options included a satellite-based navigation system and two types of alloy wheels (16- or 17-inch). Rivals included the Audi A6/allroad quattro, BMW 3-Series, and Saab 9-5.
Yearly Updates
2002 V70/XC70
A new "regular" all-wheel-drive model, dubbed the 2.4T AWD, joined the lineup for 2002 with a standard suspension and trim. Volvo's antiskid system was available for all models except the base 2.4 wagon, and standard on the T5. Traction control was standard on all front-drive models.
2003 V70/XC70
V70 2.5T AWD and XC70 got a power boost to 208 hp, up from 197. The sporty turbo T5 power was up as well, to 247 horsepower.
2004 V70/XC70
A high-performance model highlighted the changes to Volvo's midsize sedan for 2004. Called the V70R, it had 300 horsepower, AWD, and a 6-speed manual or 5-speed automatic transmission. Other changes for '04 include new cabin decor and the addition of Volvo's On-Call assistance system.
2005 V70/XC70
Fresh styling details, available run-flat tires, and real-wood interior trim are among 2005 additions to the V70/XC70 lines. XC70s add a raised suspension and SUV-flavored appearance cues. Discontinued is the AWD V70 2.5T. T5 has a firmer sport suspension. Newly optional for all but the XC and R are run-flat tires on 17-inch wheels. For '05, V70s have a "waterfall" grille appearance, XCs an eggcrate grille, and both get revised headlamps, taillamps, and color-coordinated exterior details. Real-wood cabin trim replaces synthetic in optional Premium packages, and rear obstacle detection is a new option. No longer available is Volvo's On-Call Plus assistance system.
2006 V70/XC70
For 2006, the V70 T5 with 247 hp has been discontinued.
2007 V70/XC70
Cosmetic revisions and a standard antiskid system for all models highlight 2007 for these Volvos. Both get a subtle front-end restyle and revised interior trim for '07.