Premium midsize car; Built in Sweden
transverse front-engine/front- or all-wheel drive
Good condition price range: $3,300 – $19,200*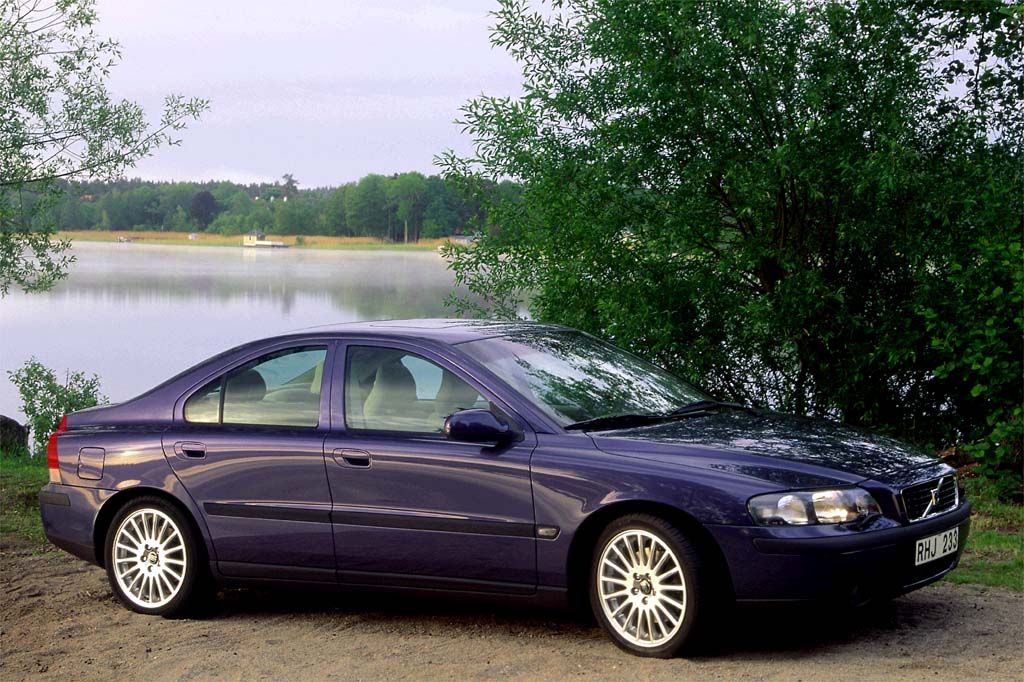 2001 Volvo S60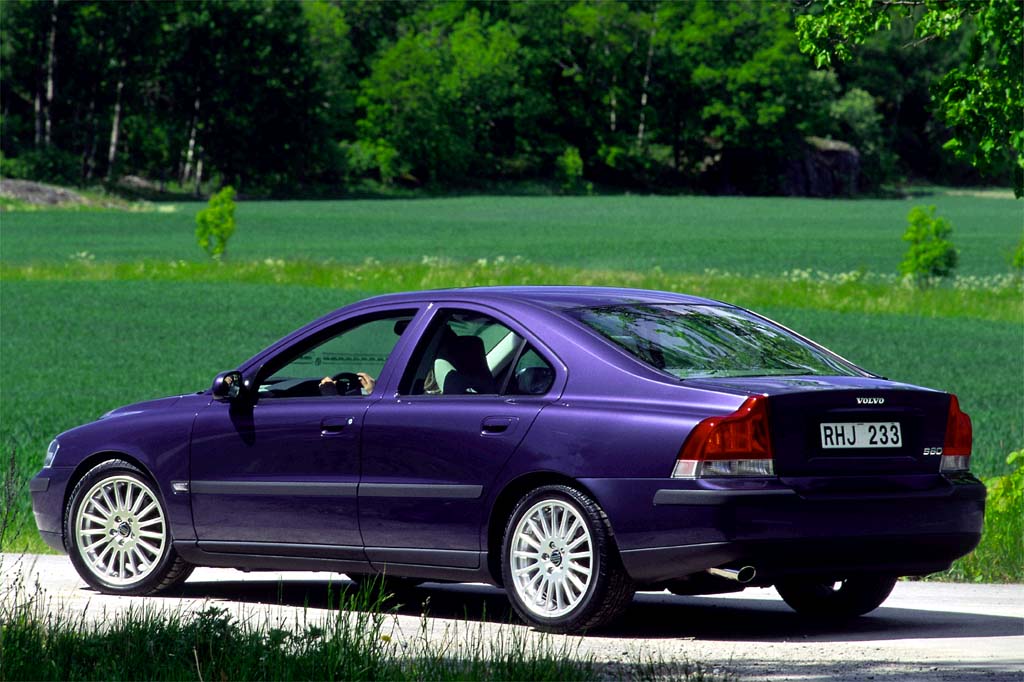 2001 Volvo S60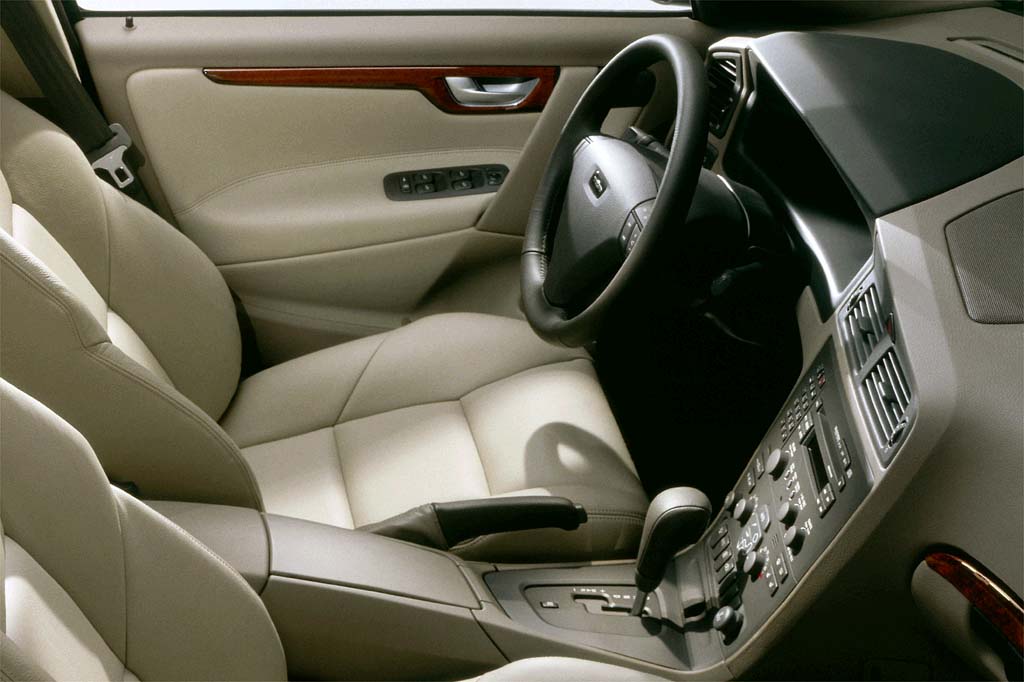 2001 Volvo S60 interior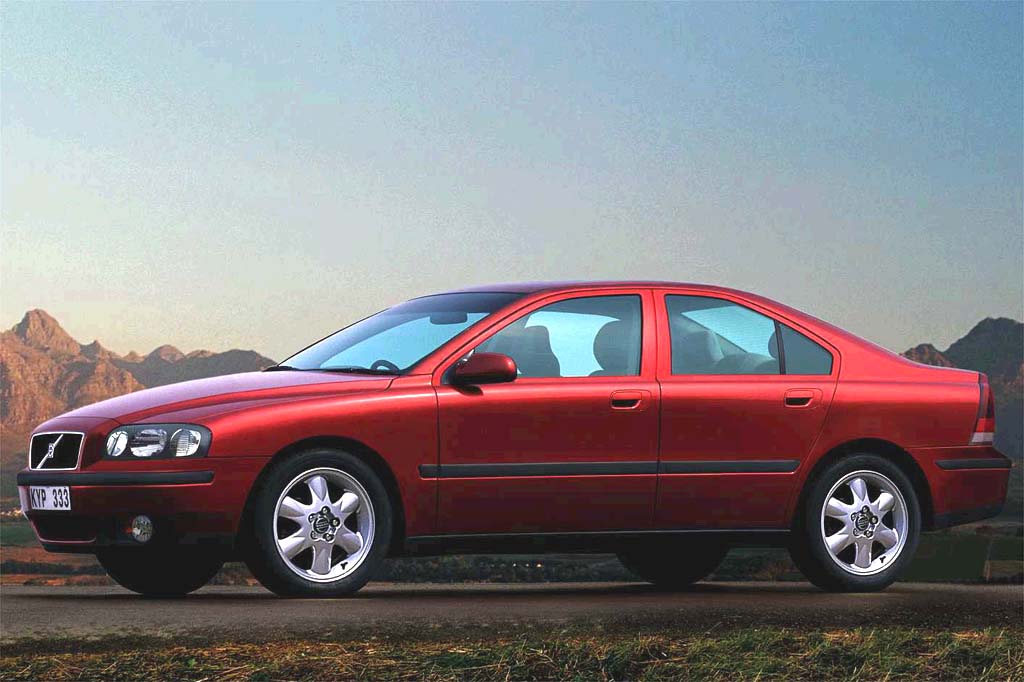 2001 Volvo S60
Pros:

Available AWD
Front-seat comfort

Cons:

Navigation-system controls
Rear visibility
Arguably the most stylish Volvo ever, the S60 is the best-handling Volvo sedan yet. Even so, compromises in rear-seat room, ride quality, and powertrain smoothness are hard to overlook in the hotly contested near-luxury class. The all-season 2.4T AWD is an asset to this line, but not enough to threaten the Acura TL and Lexus ES 300 for overall value.
Overview
Following the debut of redesigned V70 wagons in spring of 2000, Volvo's midrange sedans got a comparable makeover. Now badged S60, the 2001 front drive near-luxury sedans replaced the S70 design that had originated in 1993 with the 850 series. The 2001 wagon lineup included all-wheel-drive models, but the new S60 was front-drive only. Both models shared the same three engines, basic structure, and many features.
Standard equipment included antilock four-wheel disc brakes, front side airbags, side-window curtain airbags, and Volvo's anti-whiplash front-seat backrests and head restraints.
Three models went on sale, each with an inline five-cylinder engine. The base sedan held a 2.4-liter engine rated at 168 horsepower. A turbocharged 197-hp version of that engine went into the 2.4T. The performance-oriented T5 got a turbocharged 2.3-liter that cranked out 247 horsepower. Base and T5 sedans came with a five-speed manual gearbox or optional five-speed automatic transmission. Automatic was mandatory for the 2.4T and, except on the base model, included Volvo's Geartronic manual-shifting feature.
Compared to the S70s that they replaced, the S60 sedans were 2 inches longer in wheelbase, but nearly 6 inches shorter overall, an inch taller, and almost 2 inches wider. Styling was visibly sleeker, similar to that of Volvo's flagship S80 sedan. Trunk capacity shrunk by 1.2 cubic feet, but Volvo claimed slightly more interior space. Base models retained standard 15-inch wheels, while the T5 rode 17-inchers that were available for the 2.4T in lieu of 16s.
Two traction-control/antiskid systems were available. Stability Traction Control (STC) was standard on the T5 and optional on others. It throttled back power or braked the front wheels to maintain traction and minimize skidding. Available for the T5 and 2.4T was a more sophisticated Dynamic STC that added selective braking at all four wheels. Monitoring each wheel, it was designed to improve cornering stability in active driving.
Options included a sport suspension for the T5, a satellite-linked navigation system with pop-up dashboard screen, and Volvo's On-Call Plus assistance system, which was similar to GM's OnStar. Competitors for the S60 included the Acura TL, Audi A6, BMW 3-Series, Infiniti I30, and Lexus ES 300.
Yearly Updates
2002 S60
All-wheel drive became available for 2002. The new 2.4T AWD sedan apportioned power to the rear wheels when the front tires began to slip. An emergency in trunk release and rear cupholders were added this year.
2003 S60
All-wheel-drive models got a more powerful engine for 2003. A 208-horsepower turbo 2.5-liter replaced the previous 2.4-liter, which was rated at 197 hp. All models now had a standard CD/cassette player. Fog lamps and wood dashboard trim were newly standard in 2.4T and AWD models. Rain-sensing wipers joined the option list, as did an On-Call Plus assistance system.
2004 S60
A high-performance model highlighted the changes to Volvo's midsize sedan for 2004. Called the S60 R, it had 300 horsepower, AWD, and a 6-speed manual transmission. Other changes for '04 include the dismissal of the 197-hp 2.4T, new cabin decor, and the addition of Volvo's On-Call assistance system.
2005 S60
Revised styling, optional run-flat tires, and wider availability of an adjustable suspension keynoted S60's 2005 changes. New for '05 were rear obstacle detection and real-wood interior trim. All S60s got revised nose and tail appearance, including LED taillamps, plus new seats and center console. No longer available was Volvo's On-Call Plus assistance system.
2006 S60
There were no changes for the 2006 S60.
2007 S60
A subtle facelift marked Volvo's 2007 midsize sedans. Traction/antiskid control was standard for 2007 on all S60s, not just the R. ABS, front side airbags, and curtain side airbags continued as standard equipment. Also for '07, steering-linked bi-xenon headlamps were newly available on 2.5T and T5 models. All S60s had modest styling changes and revised interior trim for '07. The 2.5s also got a firmer suspension than previously used.
2008 S60
The high-performance R model and manual transmission were discontinued for 2008. Leather upholstery and a sunroof, previously optional on the T5, were now standard on that model.
2009 S60
Features that made up 2008's optional Premium Package–leather upholstery, automatic day/night rearview mirror, compass, and sunroof, among others–became standard for 2009, which proved to be the final model year for this design. A redesigned S60 appeared as a 2011 model.