Large pickup truck; Built in USA
longitudinal front-engine/rear-wheel drive
Good condition price range: $7,200 – $9,500*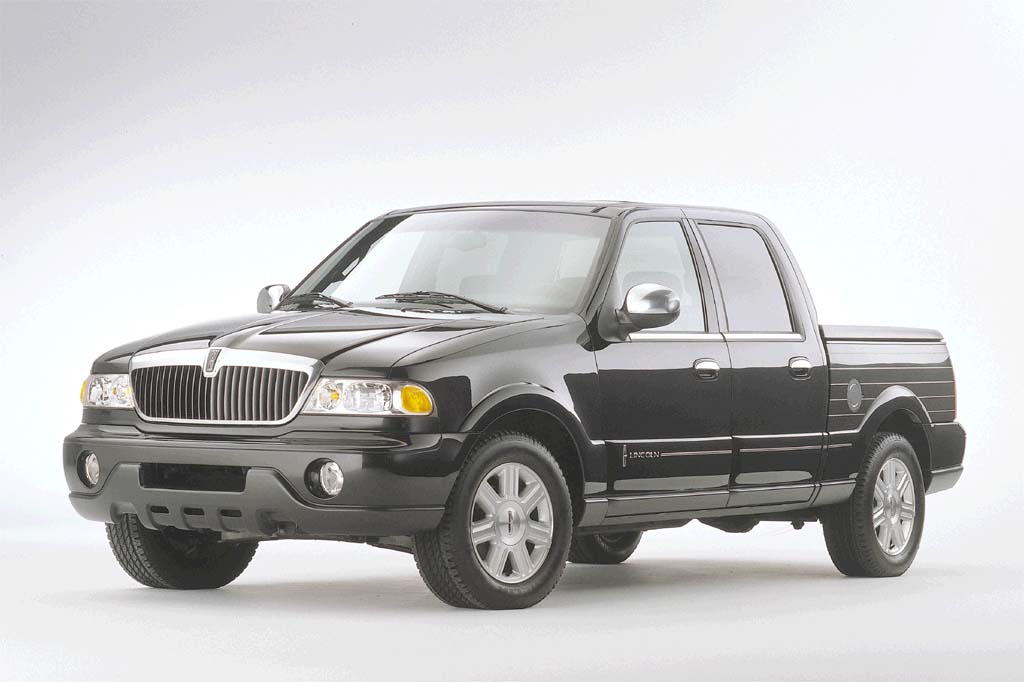 2002 Lincoln Blackwood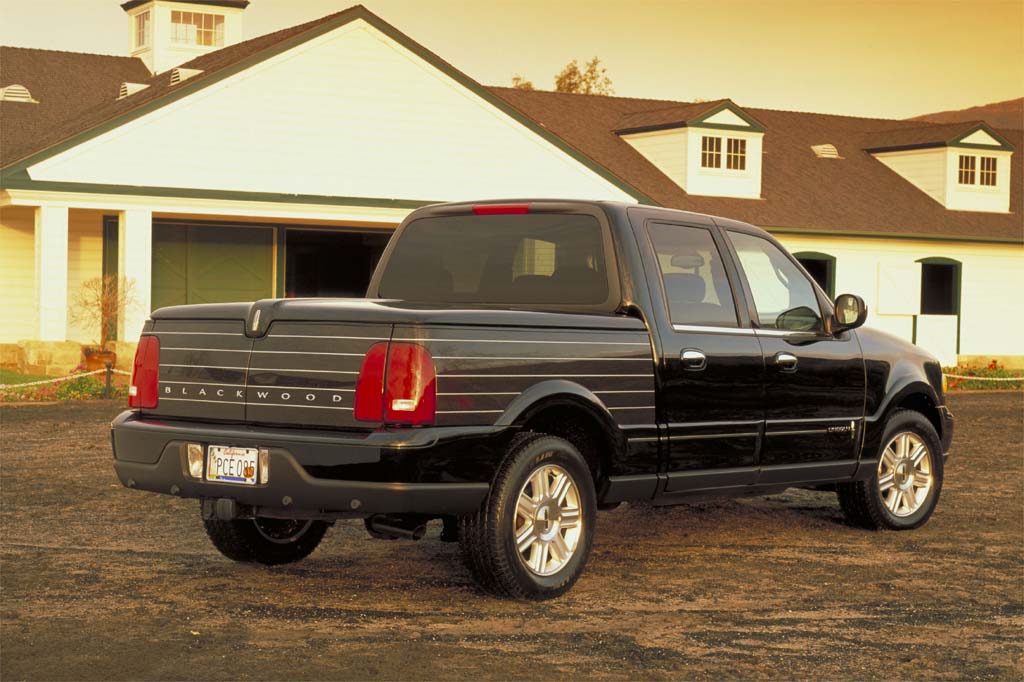 2002 Lincoln Blackwood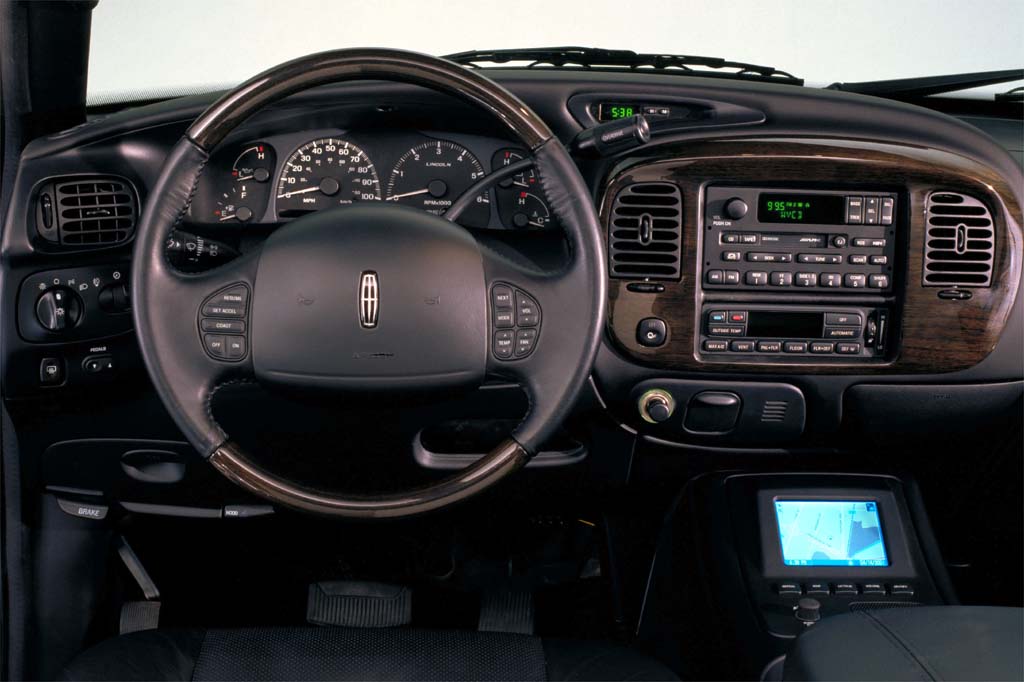 2002 Lincoln Blackwood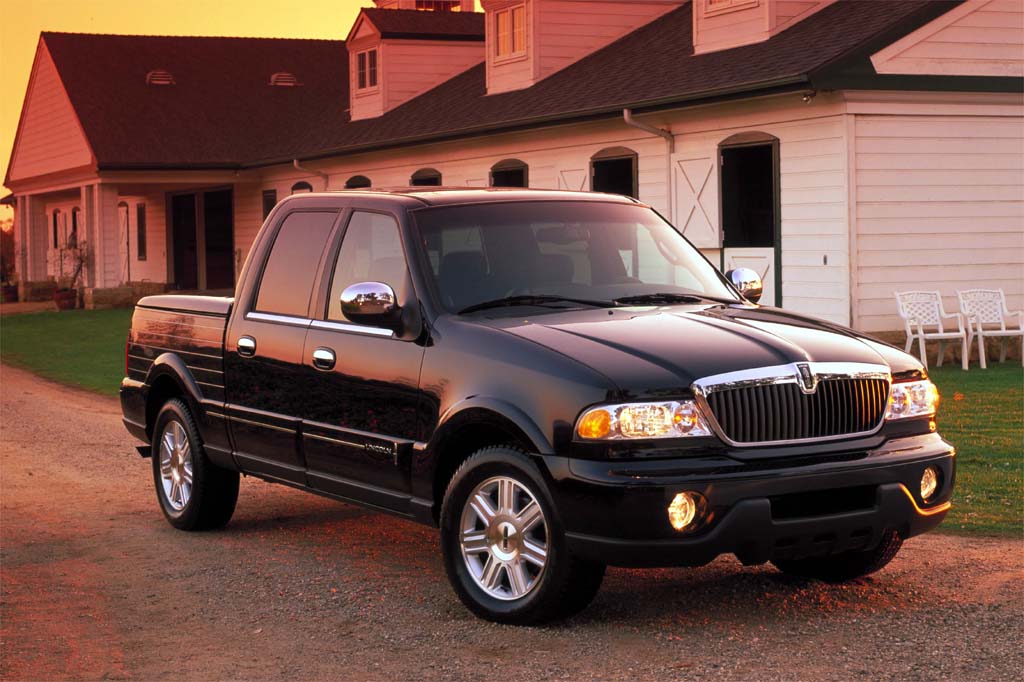 2002 Lincoln Blackwood
Pros:

Interior storage space
Low-speed acceleration
Front-seat comfort

Cons:

Fuel economy
Ride/handling
Wind noise
Brake-pedal feel
Basically, Blackwood was an ill-conceived, overpriced lifestyle statement that deserved its fate. If nothing else, it was exclusive–far more than intended, judging by sales totals. A Blackwood isn't as comfortable or versatile as any full-size SUV, and lacks 4WD security as well as "real truck" practicality. Blackwoods may have slight collectible appeal as a curiosity, almost like the antique Edsel, but their daily-driving virtues are minimal.
Overview
Lincoln's first pickup truck borrowed its front-end styling and interior appointments from the company's big Navigator sport-utility vehicle, but got its own unique cargo bed. Basically a full-size Ford F-150 SuperCrew, the Blackwood seated four occupants instead of five or six. Blackwoods came only with a 5.4-liter V8, four-speed automatic transmission, and rear-wheel drive. Four-wheel drive was not offered. Towing capacity was 8700 pounds. The cab had four full-size front-hinged doors, while the 4-ft 8-inch cargo box had two side-opening doors, instead of a tailgate. Rather than open, as in conventional pickups, the cargo box was capped with a solid, power-lifted, front-hinged non-removable cover, designed to be watertight. The box also had storage compartments, floor carpeting, stainless-steel sidewall trim, and internal lighting. Every Blackwood had front side airbags, traction control, antilock four-wheel disc brakes, power-adjustable foot pedals, heated and ventilated front seats, and a rear obstacle warning system. Blackwoods came only in black, and a navigation system was the sole option. Rivals included the Chevrolet Avalanche SUV/pickup, plus such conventional pickups as the Ford F-150 SuperCrew and GMC Sierra 1500 Crew Cab.
Yearly Updates
2003 Blackwood
2003 Lincoln Blackwood: Only a few hundred 2003 models, unchanged from 2002, closed out Lincoln's failed attempt at its first pickup truck. Even before the 2002 model year was over, Lincoln announced that it would discontinue the truck due to slow sales. Positioning it as a luxury pickup/SUV crossover, Lincoln had hoped to sell about 18,000 Blackwoods over the 2002-03 model years. Actual sales totaled only 3356 units, according to Automotive News. Among the factors contributing to Blackwood's demise were its high price, lack of four-wheel drive, and limited cargo versatility.