Compact SUV; Built in USA
longitudinal front-engine/rear- or 4-wheel drive
Good condition price range: $4,000 – $11,000*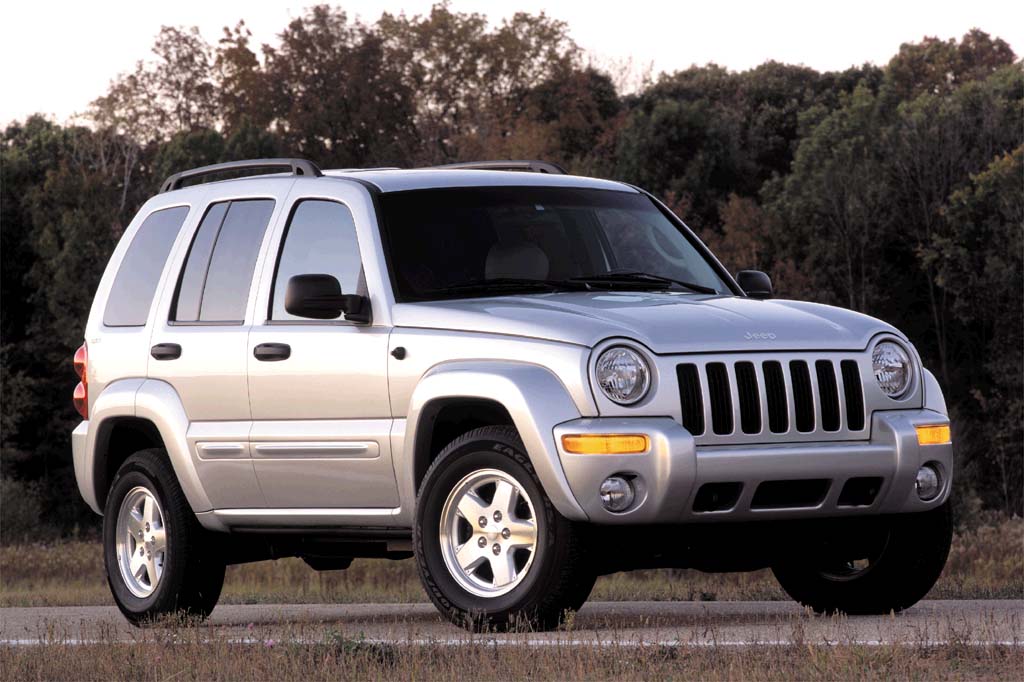 2002 Jeep Liberty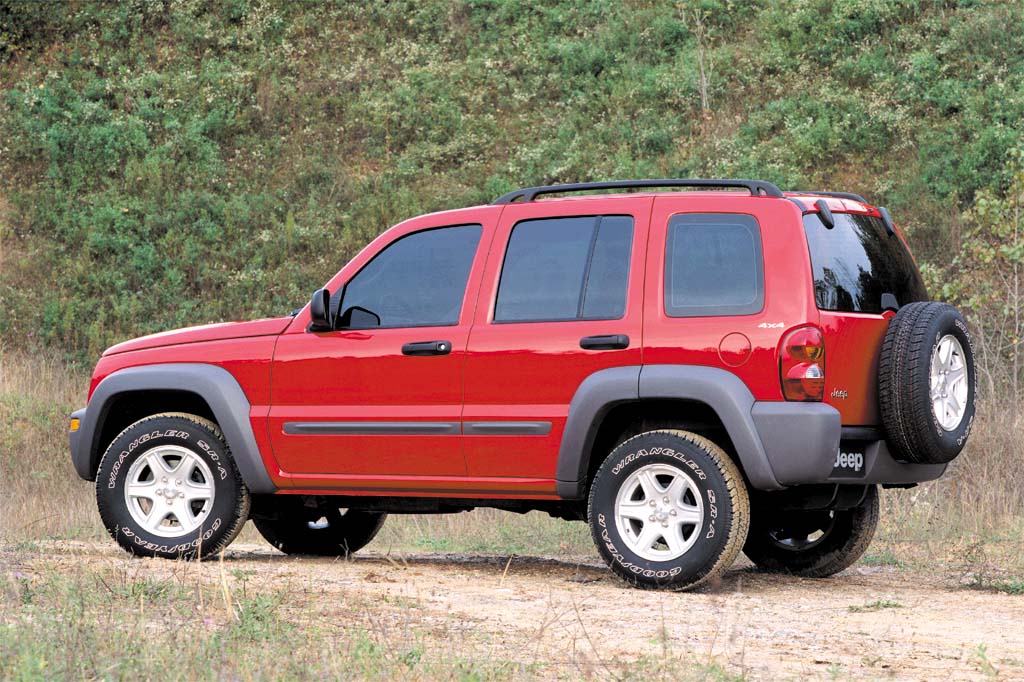 2002 Jeep Liberty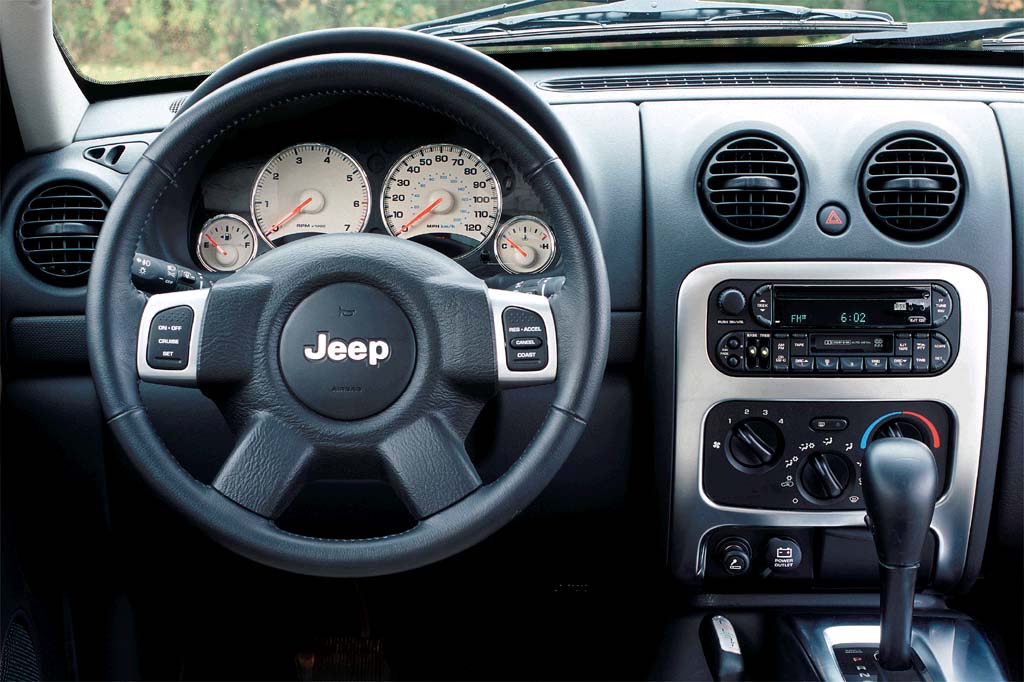 2002 Jeep Liberty interior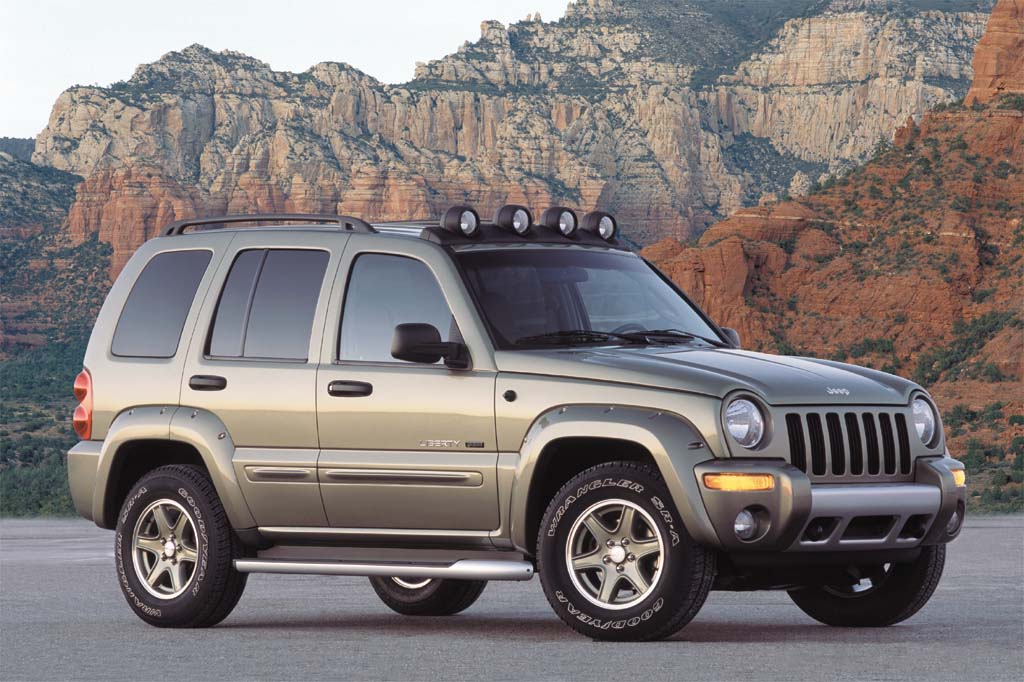 2003 Jeep Liberty Renegade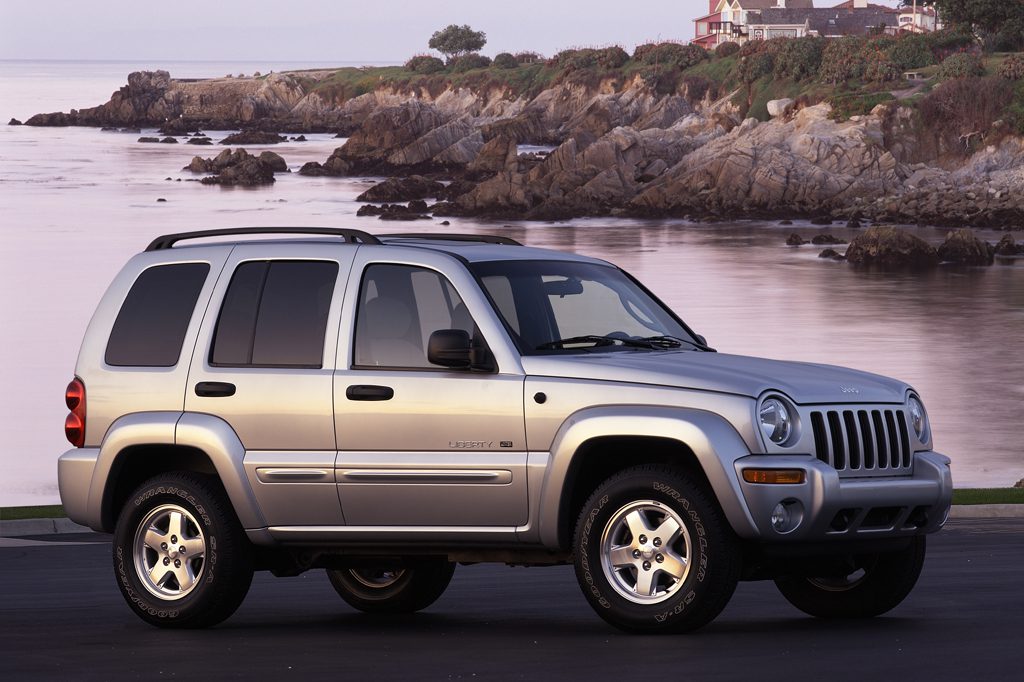 2004 Jeep Liberty Limited
Pros:

Cargo room
Off-road capability

Cons:

Fuel economy
Ride comfort
Wind noise/engine noise (higher speeds)
Solid and capable, the Liberty was competitively priced when new. It's been the off-road leader among compact SUVs, which prompts our Best Buy rating. For better or worse, Jeep avoided making it as carlike as most rivals. That dictates some compromises in rear-seat comfort and on-road handling.
Overview
Serving as a replacement for the aged Cherokee, the new compact Liberty was a roomier SUV with a more sophisticated suspension and available curtain side airbags. Built with unibody construction, like the Cherokee, the four-door Liberty wagon rode a wheelbase about three inches longer, and measured seven inches longer overall. Width and height also grew, and the Liberty weighed about 400 pounds more than the Cherokee.
A coil-spring front suspension replaced the Cherokee's solid-axle, leaf-spring setup. The Liberty's tailgate opened to left and held an outside-mounted spare tire.
Sport and Limited trim levels were available. Equipped with a 150-horsepower four-cylinder engine, the Sport had contrasting-color body cladding. The Limited Edition had a monochromatic exterior and brushed metallic interior trim, as well as a new 210-hp, 3.7-liter V6 that was optional for the Sport.
Four-cylinder models came only with a manual transmission, while the V6 got either manual or automatic. Liberty offered rear-wheel drive or a choice of two four-wheel-drive systems, both with low-range gearing. Jeep's Command-Trac 4WD must be disengaged on dry pavement; Selec-Trac 4WD can be left engaged at all times.
Standard equipment includes 16-inch wheels and a 65/35 split/folding rear seat. Leather upholstery, heated front seats, and a sunroof were available.
Curtain side airbags and antilock braking were optional. Liberty's 5000-pound towing capacity was tops among compact SUVs, This Jeep competed against the Ford Escape, Honda CR-V, and Mazda Tribute.
As a running change phased in during the 2002 model year, the ride height of all Libertys was lowered by about an inch. Jeep said the change was intended to improve stability in turns. A bolder-looking Renegade model joined the group during the 2002 season.
Yearly Updates
2003 Liberty
Standard four-wheel disc brakes were the main 2003 addition to Jeep's midlevel SUV. Chrome 17-inch wheels were newly optional for the Limited Edition, in place of the Liberty's standard 16s.
Sport, Renegade, and Limited Edition models were offered. Renegades had unique appearance features, including a roof light bar, "bolt-on-look" fender arches, and special alloy wheels.
As before, the Liberty Sport came with a 150-horsepower four-cylinder engine. Optional on the Sport and standard on Limited and Renegade was a 210-horsepower V6.
2004 Liberty
A tire-pressure monitor and hands-free cell phone were newly available in 2004. Sport models gained a standard CD player. All Liberty models could now maintain accessory power for 10 minutes after the key was removed from the ignition. New options included a rear cargo organizer, as well as the Uconnect feature, which used the Liberty's audio system as a hands-free wireless link to any cell phone in the vehicle.
2005 Liberty
An available turbocharged diesel engine and two new transmissions highlight 2005 additions to Jeep's 4-dr compact SUV. All models get a modest styling update for '05, with Renegades gaining a flatter hood, taller grille, fender flares, and other specific touches. New options include satellite radio, navigation system, and Chrysler's UConnect, which uses the audio system as a hands-free, wireless link to cell phones.
2006 Liberty
Jeep's 4-dr compact SUV gains an antiskid system for 2006, but drops its 4-cyl gas engine.
2007 Liberty
Unavailable for 2007 is the 160-hp diesel 4-cyl offered for 2006.