Premium compact car; Built in England
4-door sedan
4-door wagon
longitudinal front-engine/all-wheel drive
Good condition price range: $3,200 – $17,000*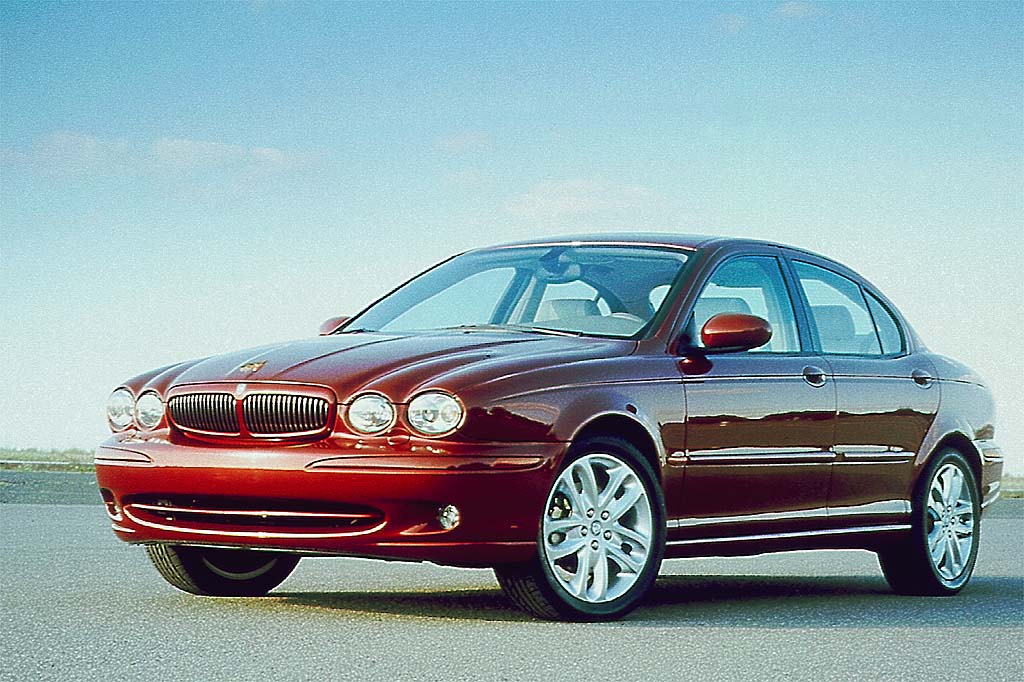 2002 Jaguar X-Type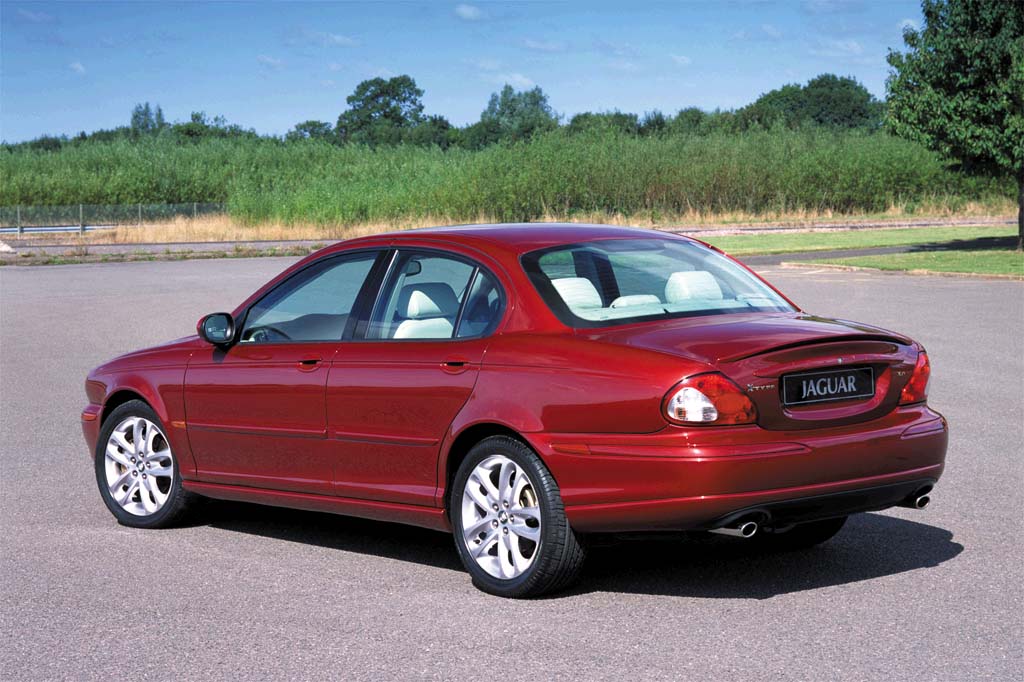 2002 Jaguar X-Type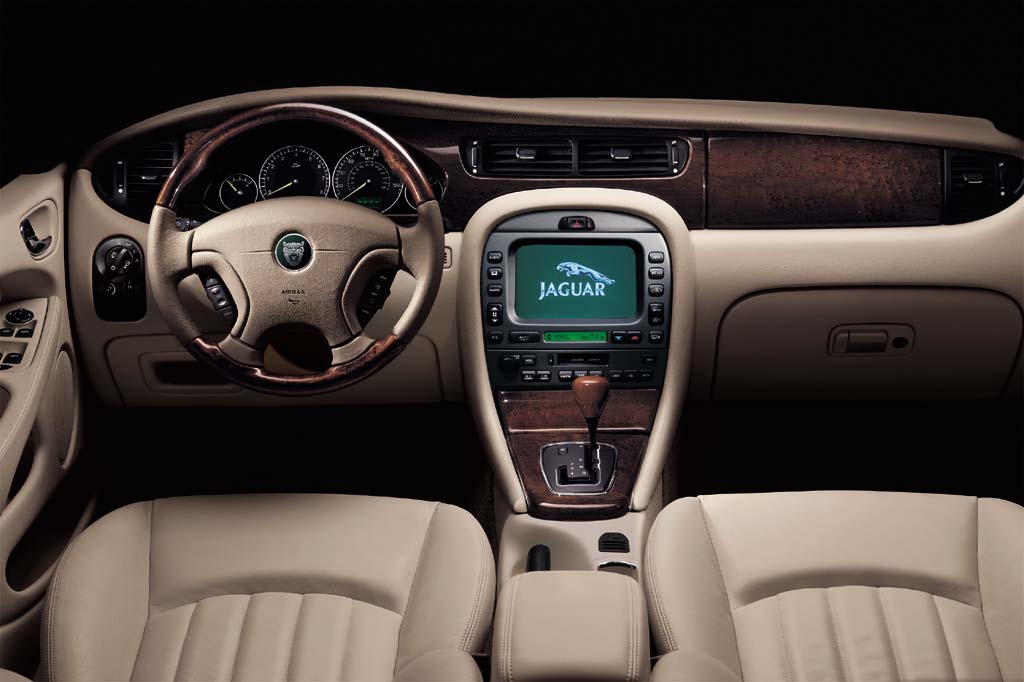 2003 Jaguar X-Type interior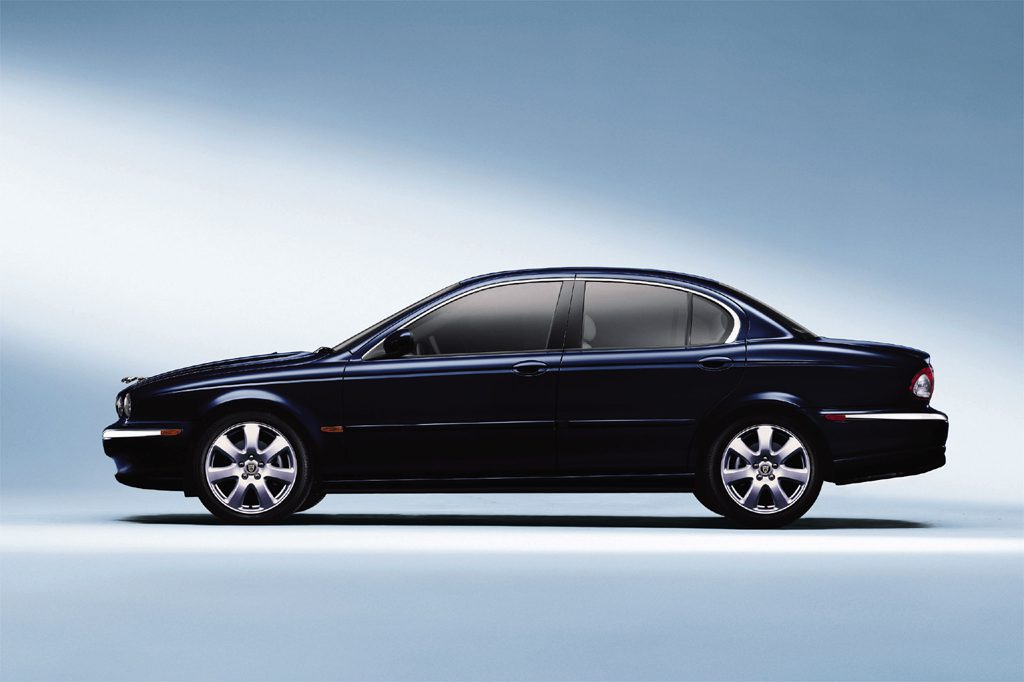 2004 Jaguar X-Type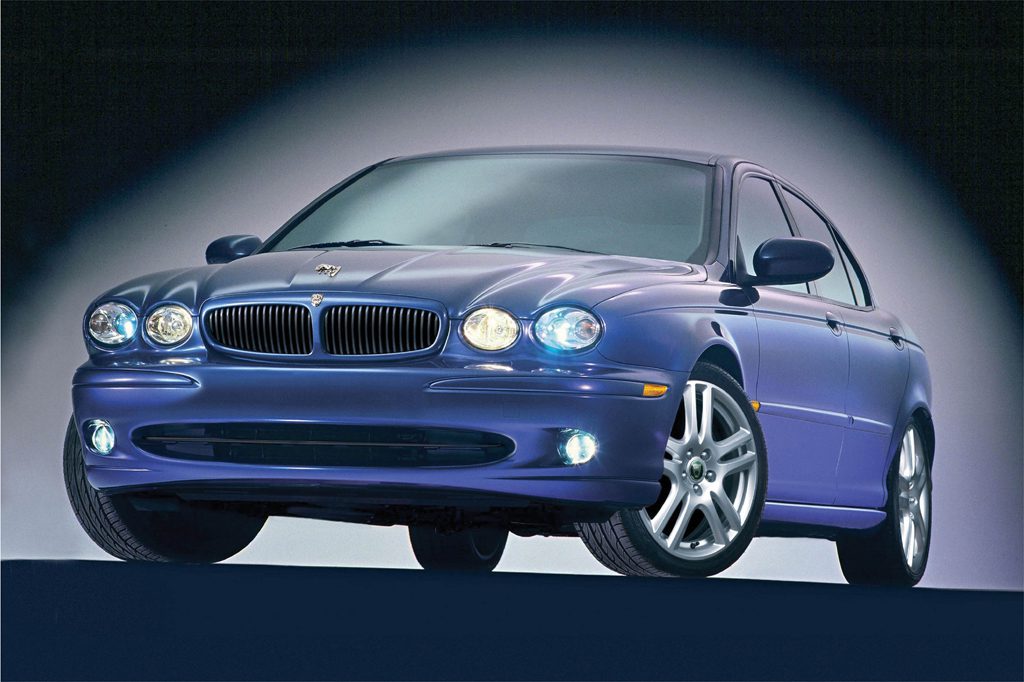 2004 Jaguar X-Type
Pros:

Standard all-wheel drive
Handling
Quietness (3.0)

Cons:

Automatic-transmission performance
Instruments/controls
No, it's not a purebred sports sedan, but the X-Type is an acceptable blend of performance and Jaguar emotion. You also get the bonus of all-weather capability, with all-wheel drive. Producing it has made this famous brand accessible to a new audience. Plenty of better all-around cars may be found at similar prices, which is one reason X-Type sales tapered off after a fairly strong start upon the car's introduction.
Overview
Brand-new for 2002, the compact "entry-level" X-Type was based on the European Mondeo sedan from Jaguar-parent Ford, though it had its own styling and dimensions. All-wheel drive was standard, in contrast to the Mondeo's front-wheel drive. AWD normally split power 40-percent front and 60-percent rear, reapportioning it automatically to achieve the best traction.
Like all Jaguars, the X-Type was built in England. Rivals included the Acura TL, Audi A4, and BMW 3-Series. Competitive Audi, BMW, and Mercedes-Benz models offered all-wheel drive at extra cost.
All X-Types used a V6 engine. The 2.5 model had a 2.5-liter with either a manual transmission or optional five-speed automatic. The uplevel 3.0 had a 3.0-liter engine and automatic transmission, but offered a manual gearbox at no extra charge.
Antilock four-wheel disc brakes, leather-and-wood interior trim, front side airbags, and curtain side airbags were standard. The Sport Package added unique trim, a sport suspension, and 17-inch wheels, as well as an antiskid system that was otherwise optional.
Xenon headlamps and a navigation system were optional. Voice activation for audio, climate, and navigation was a dealer-installed option.
Yearly Updates
2003 X-Type
Jaguar's least-expensive cars were largely unchanged for 2003, but 17-inch wheels replaced 16s as standard for regular 3.0 models. Available for all X-Types were xenon headlamps, navigation and rear-obstacle-warning systems, and heated front seats. A sunroof option was packaged with a split-fold rear seat, and a Premium Package added a trip computer and other items.
2004 X-Type
This year, the top-line 3.0 model gained equipment, but its base price decreased by $3000. Standard items in the 3.0 sedan now included automatic headlights, a sunroof, split folding rear seat, and a wood/leather-wrapped steering wheel. Standard tires for the 2.5 sedan were still 16-inch, but the Sport Package included 17-inches. For the 3.0 sedan, 18-inch tires were included in the Sport Package.
2005 X-Type
Jaguar's X-Type gained a luxury VDP Edition package and a wagon bodystyle for 2005. No longer available was the 2.5-liter V6. A Moonroof Package added 17-inch wheels and a split folding rear seat to the sedan. A Sport Package for the sedan added a sport suspension with 18-inch wheels, antiskid system, aero body trim, and unique interior trim. The VDP Edition Package added heated front seats, upgraded leather upholstery, and burled walnut trim to the sedan.
2006 X-Type
No significant changes for the X-Type in 2006.
2007 X-Type
A sunroof became standard instead of optional for 2007, and the wagon gained rear-obstacle detection, which was previously optional.
2008 X-Type
The 2008 Jaguar X-Type got no major changes for what was this slow-selling car's final model year.