Midsize SUV; Built in USA
4-door wagon
4-door wagon
longitudinal front-engine/rear- or 4-wheel drive
Good condition price range: $4,200 – $20,500*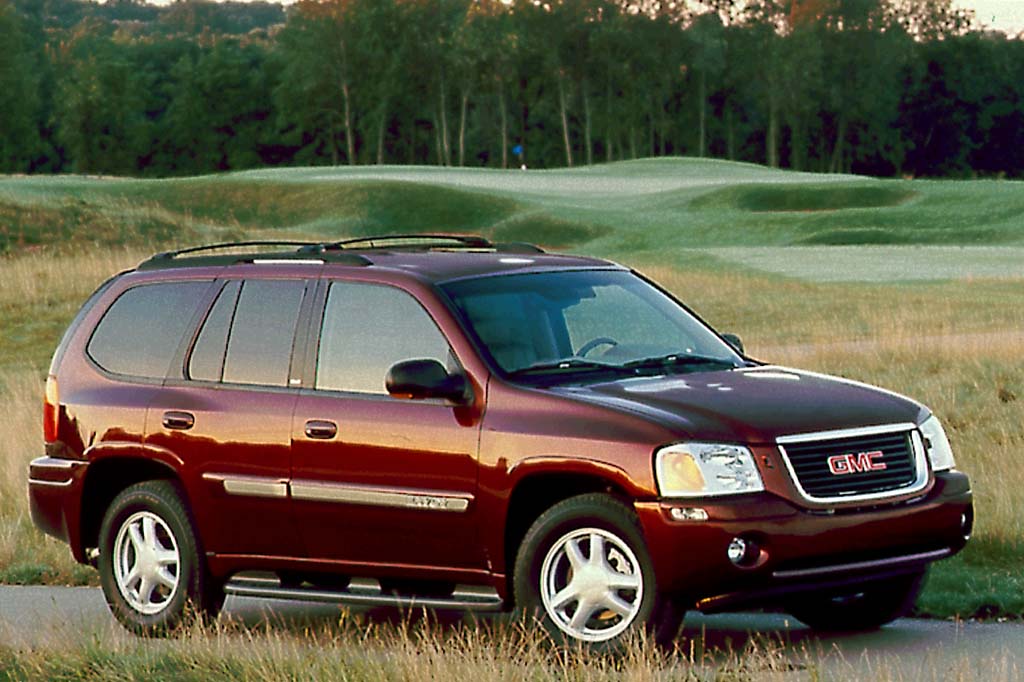 2002 GMC Envoy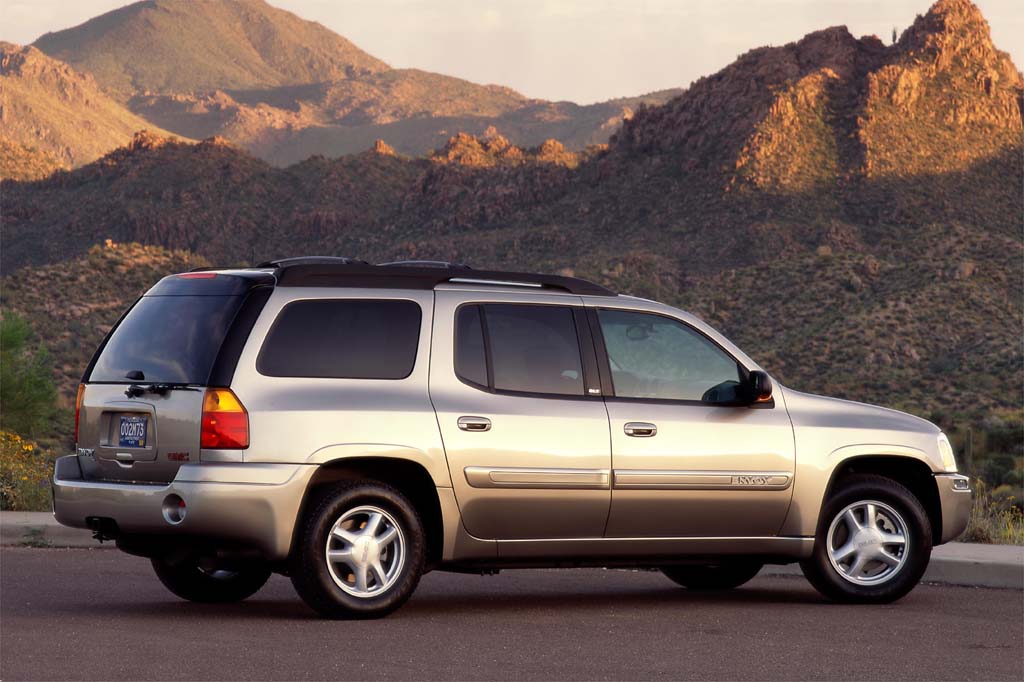 2002 GMC Envoy XL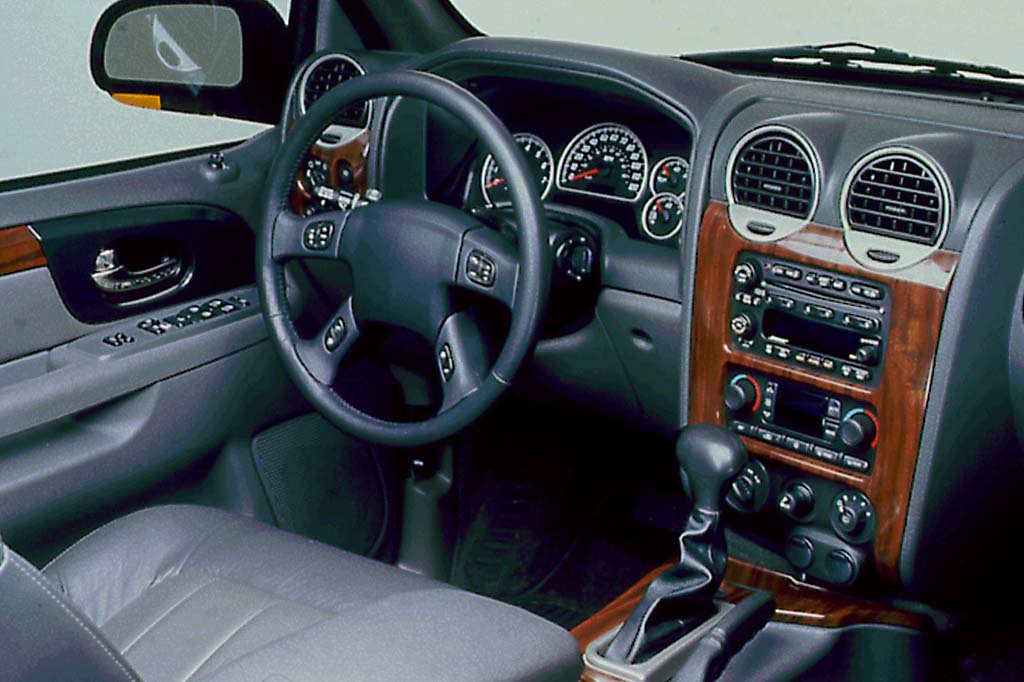 2002 GMC Envoy interior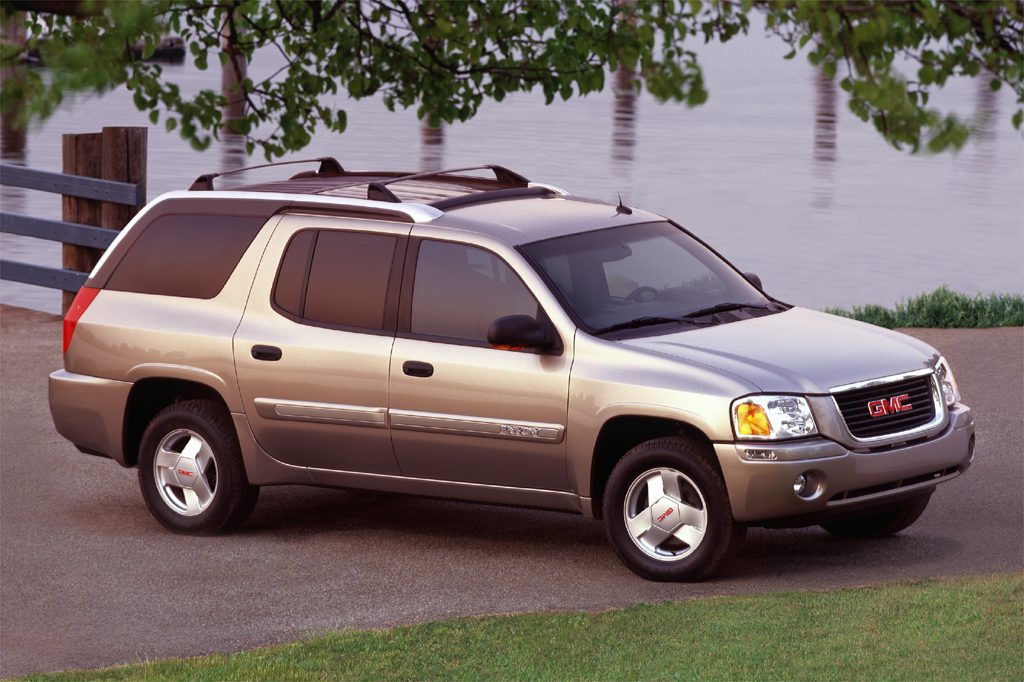 2004 GMC Envoy XUV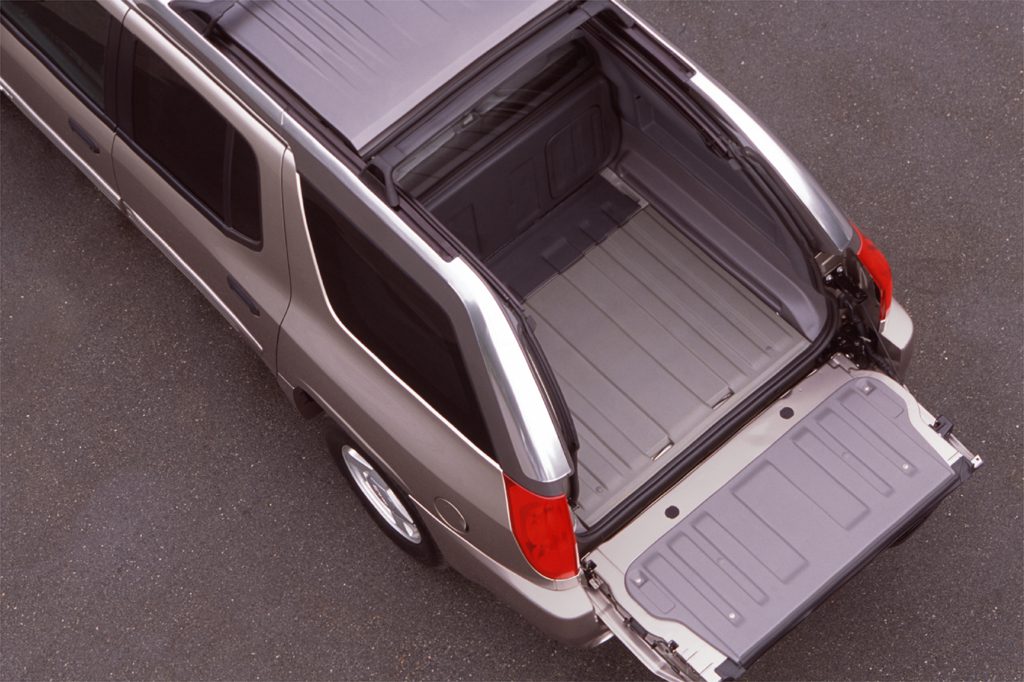 2004 GMC Envoy XUV
Pros:

Cargo room
Passenger room
Trailer-towing capability

Cons:

Fuel economy
Steering/handling
Lack of curtain side airbags is a minus in today's SUV market, but GM's midsizers match most rivals for pace and space. We consider Envoy a better overall value than its GM siblings. Envoy has the best interior decor, and its optional rear load-leveling air suspension avoids the sloppy ride and handling you'd be stuck with in any TrailBlazer. GM's truck-based design is a plus for towing, but these wagons aren't as sensible for everyday use as car-based SUVs.
Overview
GMC's Envoy was a new five-passenger four-door wagon that shared its basic design, powertrain, and new body-on-frame platform with the 2002 Chevrolet TrailBlazer and Oldsmobile Bravada. Each midsize sport-utility vehicle model had its own styling details, inside and out. Aimed upscale of comparable TrailBlazers, Envoys cost slightly more and offered some options that Chevrolets did not.
Compared to its retired Jimmy predecessor, the Envoy rode a 6-inch longer wheelbase, had a body 10 inches longer, and was 5 inches wider and taller. A new 270-horsepower inline six-cylinder engine and four-speed automatic transmission was the sole powertrain.
Envoys came with rear-wheel drive and available traction control, or with General Motors' Autotrac four-wheel-drive system that could be left engaged on dry pavement and included low-range gearing.
Unlike Ford's Explorer, also redesigned for 2002, GM's new SUVs did not adopt an independent rear suspension. In lieu of the standard coil-spring rear layout, however, Envoy offered an optional load-leveling air suspension.
Standard equipment included antilock four-wheel disc brakes, and 17-inch alloy wheels. Front side airbags were standard (the driver's covered the head and torso). Options included a DVD rear-seat video entertainment system.
A longer Envoy XL with third-row seating joined the original model later in the year. Envoy's competitors included the Acura MDX, Dodge Durango, Ford Explorer, and Mercury Mountaineer.
Yearly Updates
2003 Envoy
Envoy lost its standard front side airbags for 2003, but was available for the first time with a V8 engine. GMC's midsize SUV came as a five-passenger regular-length model, and the longer seven-passenger Envoy XL. Both offered SLE and uplevel SLT trim levels.
Chevrolet offered a five-passenger TrailBlazer and seven-passenger TrailBlazer EXT, but Oldsmobile's Bravada came only with five-passenger seating.
Compared to regular Envoys, XLs had a 16-inch longer wheelbase, elevated rear roofline, and three-row seating. Standard on all was a 275-hp inline six-cylinder engine. New for XLs only was an optional 290-hp V8, borrowed from GMC's full-size SUVs. A four-speed automatic was still the sole transmission.
The previously standard front side airbags were now a $350 option. Curtain side airbags remained unavailable.
For 2003, some Envoy options formerly available only in packages could be ordered separately. GMC said the fuel tank on regular-length Envoys would increase at midyear to 22-gallon capacity (from 18.7).
2004 Envoy
An innovative Envoy XUV model joined the lineup for 2004. Built on the extended-length chassis, the XUV had five-passenger seating plus a power sliding roof section over the cargo area. A "midgate" wall behind the rear seat folded, along with the back seat, to extend the length of the cargo floor. The midgate included a glass divider window that powered down. Its dual-action tailgate dropped or swung open on side hinges, and contained a power window.
Both the XL and XUV could have a V8 engine. A satellite radio and navigation system was newly available. Buick launched a related Rainier model for 2004.
2005 Envoy
Envoy returned for 2005 with newly available curtain side airbags and an available cylinder-deactivation feature for its V8. Released midyear were posh Denali and XL Denali models. New for the V8 was GM's Displacement on Demand system which shuts down four cylinders in gentle driving to save fuel. The Displacement on Demand feature was not available on the regular-length Denali. Denalis came with a 5.3-liter V8, a chrome grille, specific front/rear fascias, and body-color running boards. They also included leather upholstery, heated power front seats, unique interior trim, and extra sound insulation.
2006 Envoy
GMC's midsize SUV got an antiskid system for 2006.
2007 Envoy
GMC's midsize SUV lost its extended-length, seven-passenger model for 2007. Envoy shared a basic General Motors design with the Buick Rainier, Chevrolet TrailBlazer, Isuzu Ascender, and Saab 9-7X; all were five-seaters for '07.
2008 Envoy
The 2008 GMC Envoy gained standard curtain side airbags.
2009 Envoy
A wireless cell-phone link was newly available on the 2009 Envoy.