Midsize SUV; Built in USA
4-door wagon
4-door wagon
longitudinal front-engine/rear- or 4-wheel drive
Good condition price range: $3,500 – $12,000*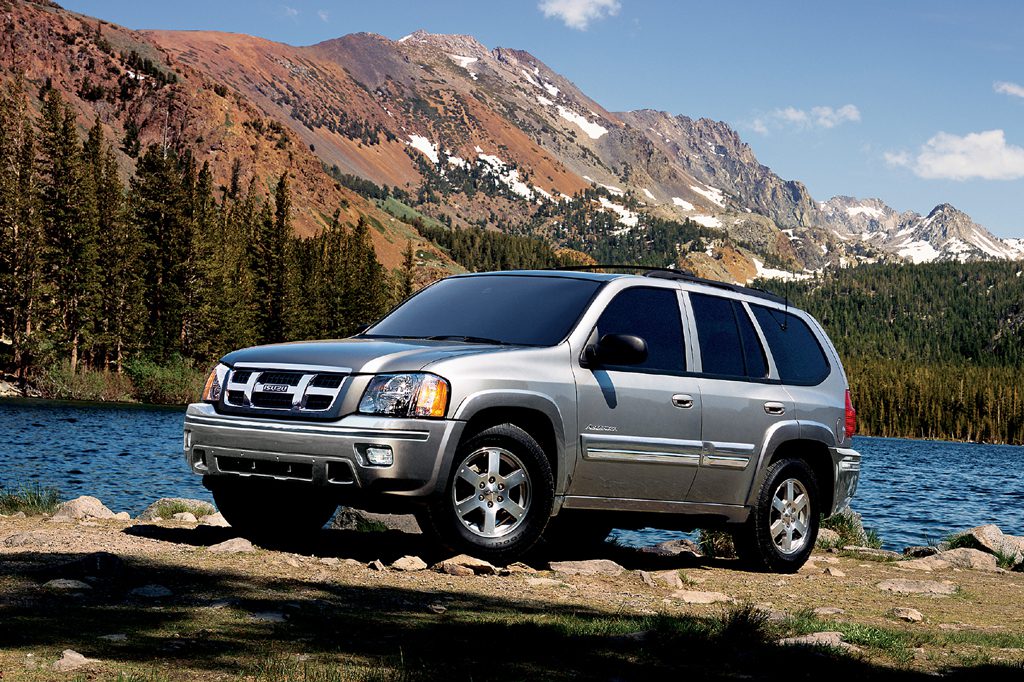 2004 Isuzu Ascender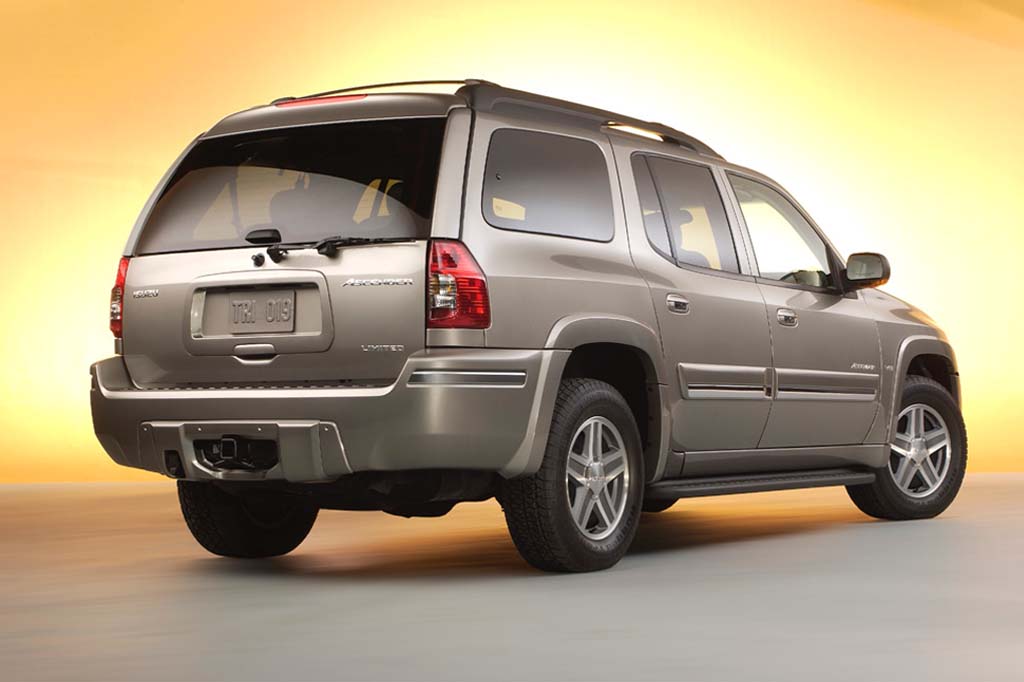 2003 Isuzu Ascender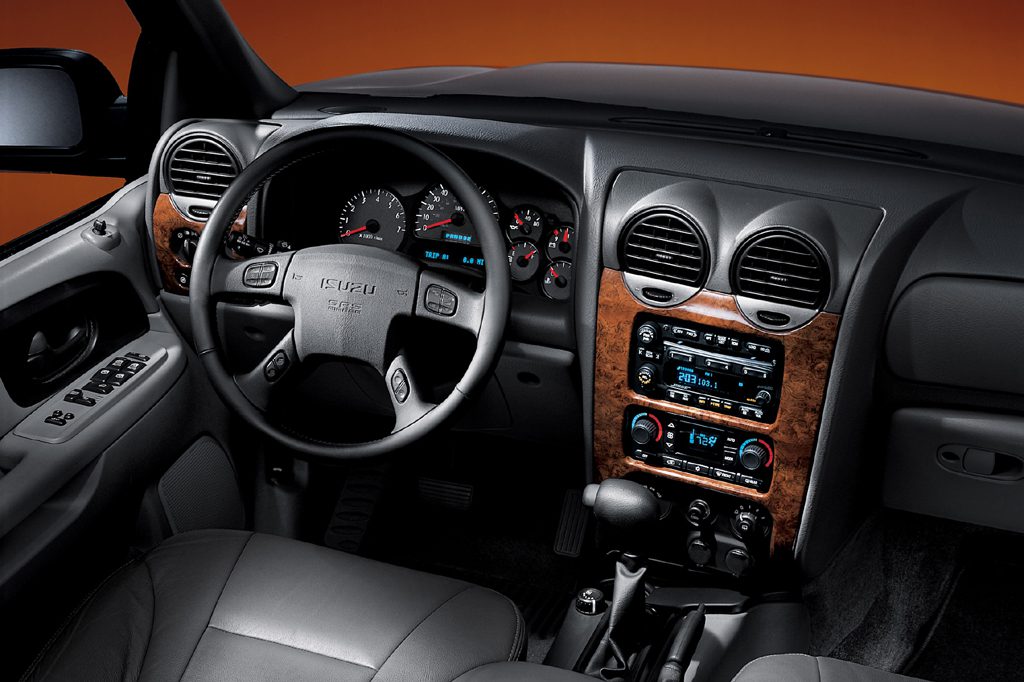 2004 Isuzu Ascender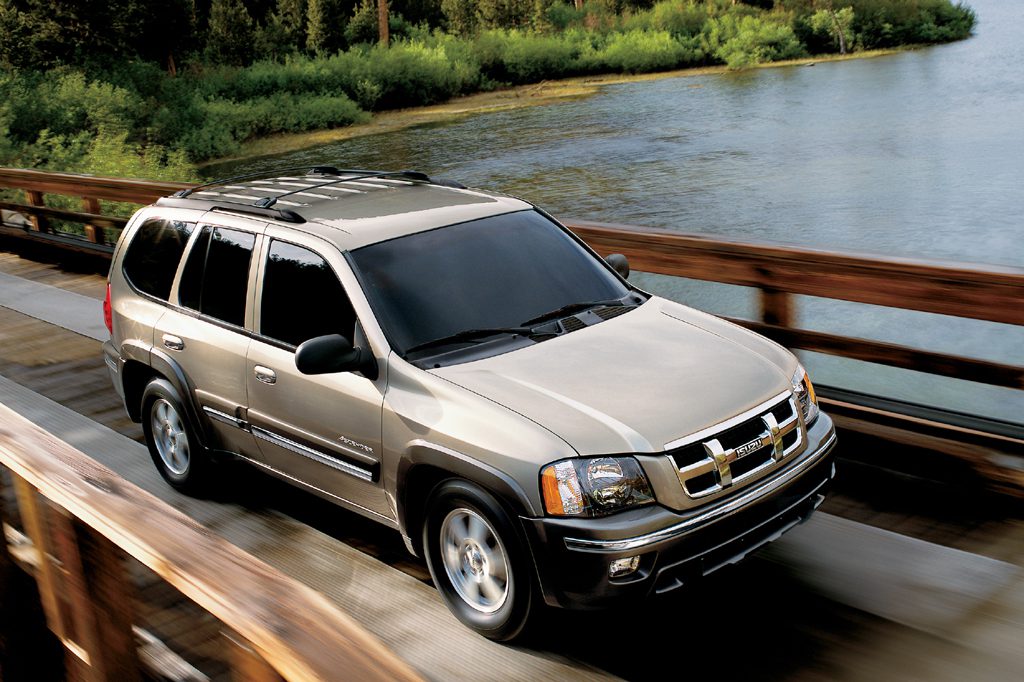 2004 Isuzu Ascender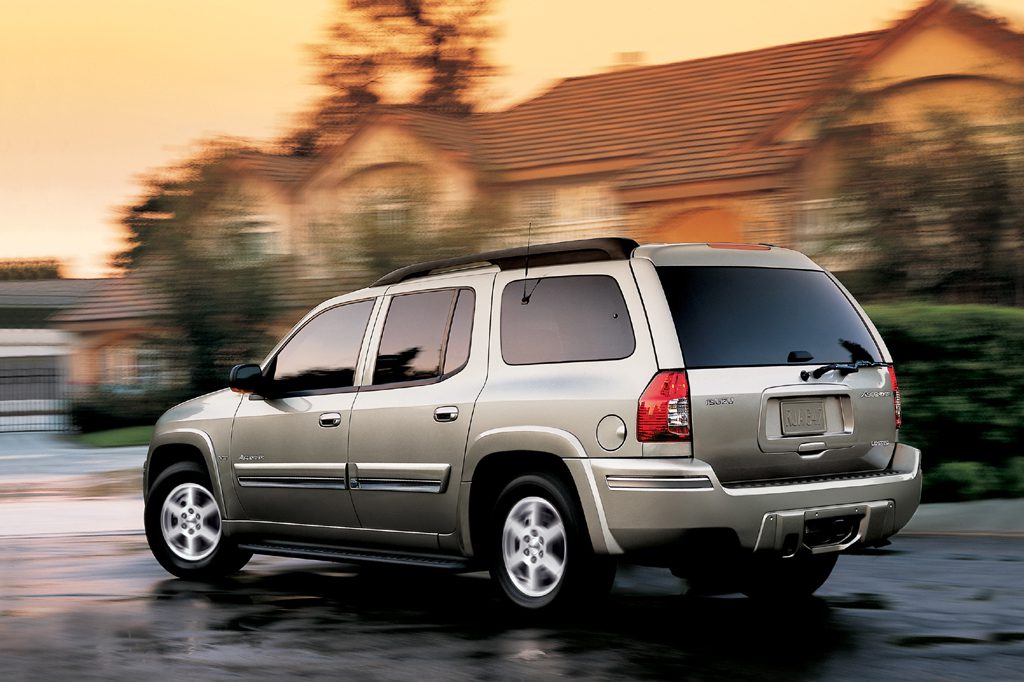 2004 Isuzu Ascender
Pros:

Cargo room
Passenger room
Trailer-towing capability

Cons:

Fuel economy
Steering/handling
Though Ascenders match most rivals for pace and space, Isuzu's longer warranty doesn't fully compensate for a spotty dealer network. Additionally, Isuzu's financial woes put the company's future in doubt, especially since Ascender is the only model that remained after 2005. Shoppers considering Ascender would do well to ponder the similar GMC Envoy instead.
Overview
Isuzu replaced the aging Trooper for 2003 with a new flagship, based upon the extended-length version of General Motors' midsize sport-utility vehicles. Like its Chevrolet TrailBlazer EXT/GMC Envoy XL cousins, the new Ascender seated up to seven passengers on three rows of seats. Offered with six-cylinder or V8 power, it came with a four-speed automatic transmission. Trooper had been limited to five passengers and V6 power.
Ascenders were available with rear-wheel drive or GM's 4WD system, which could be left engaged on dry pavement and included low-range gearing. Antilock four-wheel disc brakes and front side airbags were standard, but no curtain side airbags were offered. Also available were traction control for rear-drive models, and GM's OnStar assistance system.
S, LS, and Limited versions roughly mimicked TrailBlazer's LS, LT, and LTZ models in equipment. Ascenders came with Isuzu's 3-year/50,000-mile bumper-to-bumper warranty and 10-year/120,000-mile powertrain warranty, versus GM's 3-year/36,000-mile coverage. Maximum towing capacity was 7200 pounds. Rivals included the Dodge Durango, Ford Explorer, Honda Pilot, and Toyota Highlander/4Runner.
Yearly Updates
2004 Ascender
Front side airbags and remote keyless entry became options rather than standard equipment in the Ascender's second season. Later in the year, a five-passenger model debuted, based on regular-length GM midsize SUVs.
2005 Ascender
Now Isuzu's sole model as the Axiom and Rodeo SUVs departed, the Ascender gained a gas-saving feature. The V8 now had GM's Displacement on Demand system, which automatically deactivated four of the cylinders to save fuel under certain lighter-load conditions. Newly optional head-protecting curtain side airbags, which covered the first and second rows of seats, replaced seat-mounted airbags.
2006 Ascender
Little change for the 2006 Ascender. Curtain side airbags were optional.
2007 Ascender
Isuzu's SUV loses its seven-passenger versions and available V8 engine for 2007. Ascender is a retrimmed Chevrolet TrailBlazer/GMC Envoy; the GM versions also offer only five-passenger models for '07. Available OnStar assistance is dropped for 2007, but power-adjustable pedals remain among the options.
2008 Ascender
The 2008 Isuzu Ascender SUV was largely unchanged. Note that Isuzu announced plans to discontinue sales of light-duty vehicles in North America during calendar 2009.