Premium sporty/performance car; Built in USA
2-door convertible
2-door coupe
longitudinal front-engine/rear-wheel drive
Good condition price range: $27,700 – $41,500*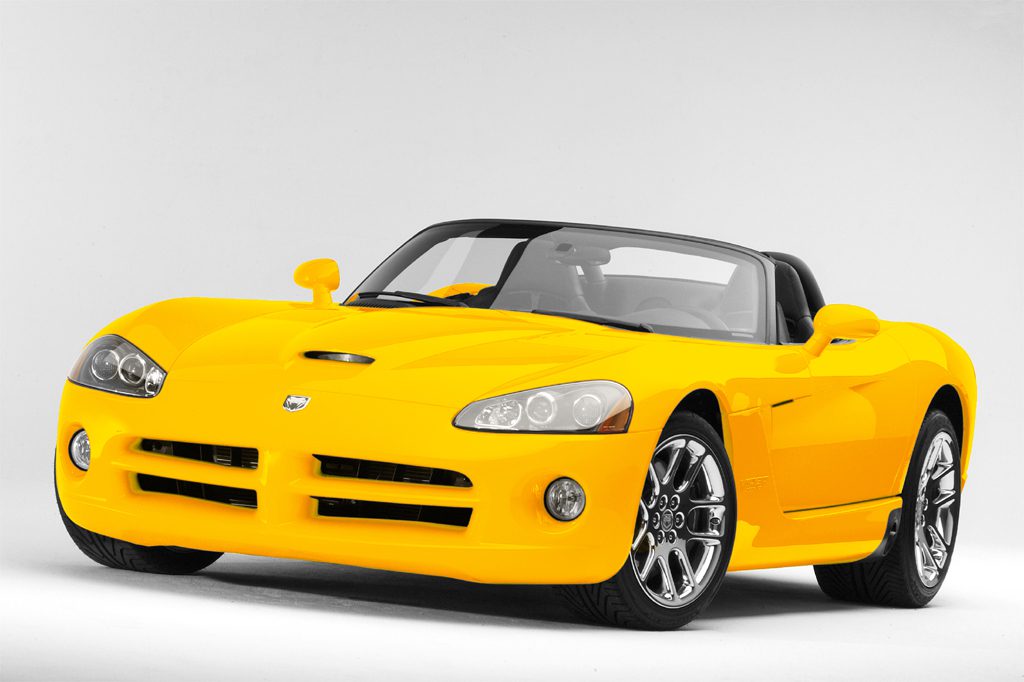 2005 Dodge Viper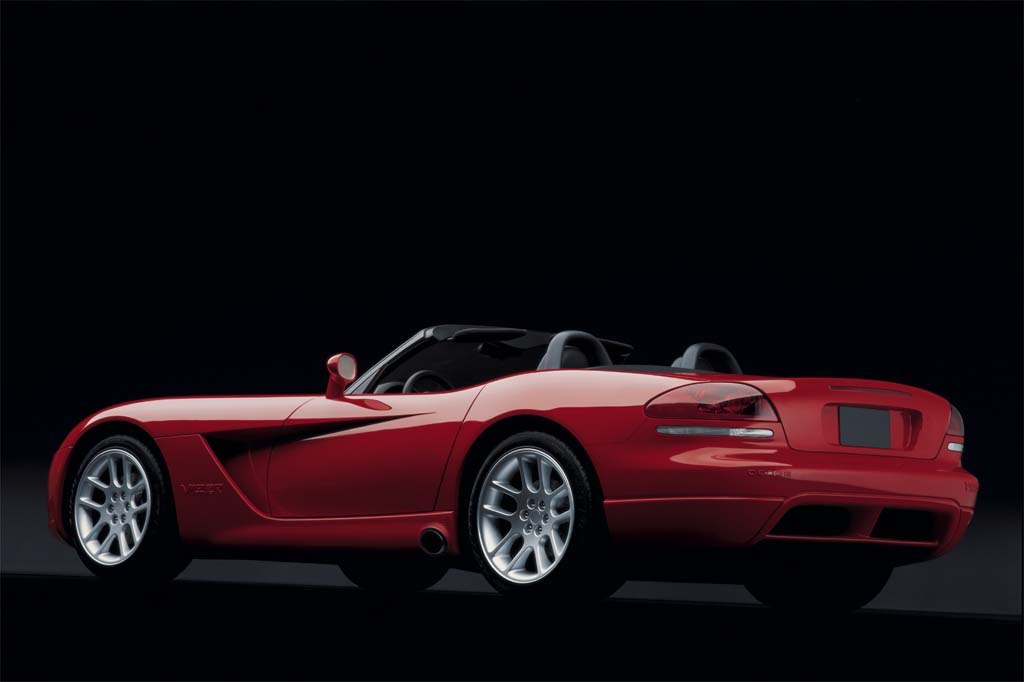 2003 Dodge Viper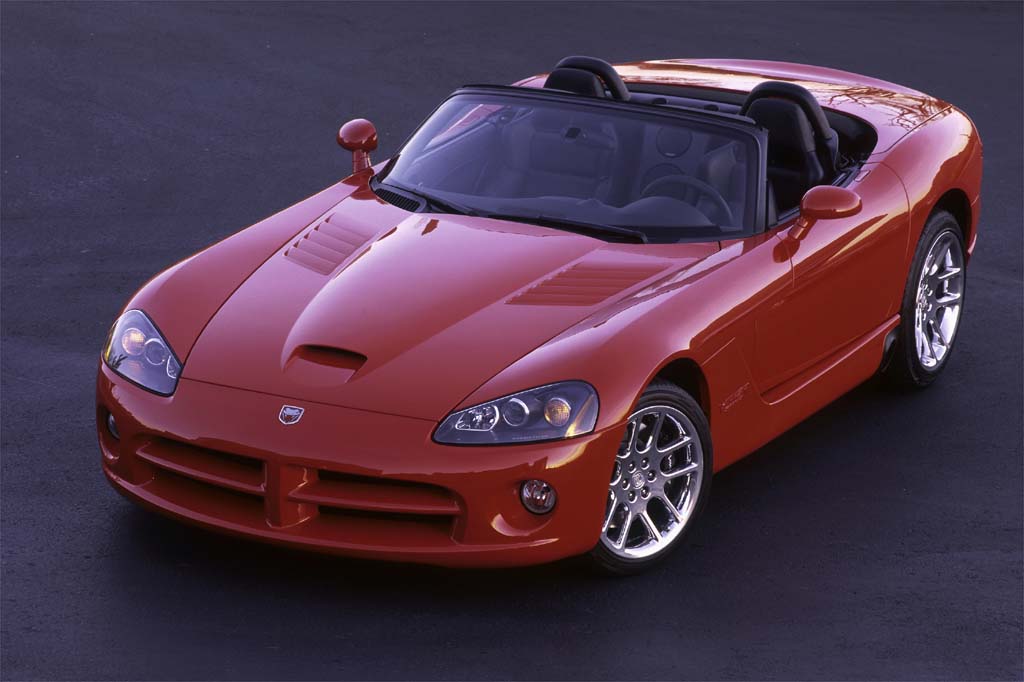 2003 Dodge Viper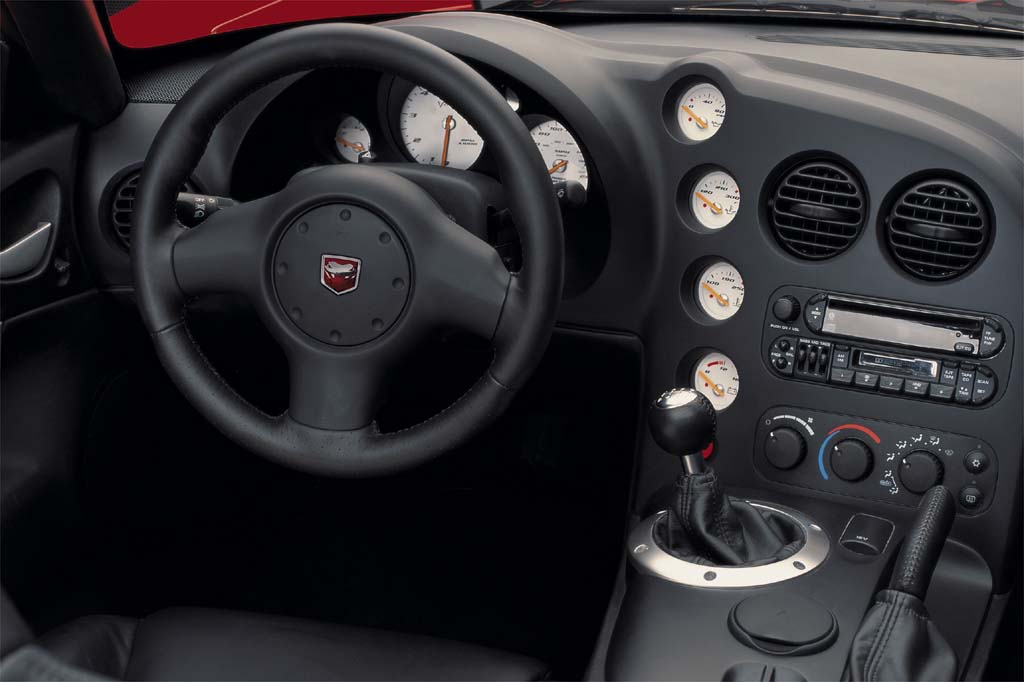 2003 Dodge Viper
Pros:

Acceleration
Steering/handling

Cons:
Simply put, Viper is an emotional statement that makes little sense for daily transportation–rendered only slightly rational by the improved 2003 version. A Chevrolet Corvette, base Porsche 911, or even a Mustang Cobra, can match the Viper's usable street performance at lower cost and with much more refinement.
Overview
Dodge redesigned America's high-performance champ for 2003, giving the two-passenger Viper new styling, new engineering–and even more power than before. Gone were the GTS coupe and RT-10 convertible, with its cross-body roof hoop. Badged SRT-10, the Viper was now a true convertible with a manual folding top and an electrically heated glass rear window.
Wheelbase grew by 2.6 inches, compared to the 1992-2002 Viper, but overall length shrunk about an inch and curb weight dropped slightly. When the roof was lowered, the folding convertible top's rigid center section doubled as a tonneau panel.
Viper retained its front-mounted V10-engine/rear-wheel-drive layout, but the V10 was a new design of 8.3 liters and 500 horsepower, versus the previous 8.0 liters and 450 hp. As before, the sole transmission was a six-speed manual. While ABS was standard, this two-seater maintained an aversion to high tech by not offering traction/antiskid control. No side airbags were available, either.
In the redesigned interior, the tachometer sat directly before the driver, with a 220-mph speedometer to the right. Standard equipment included leather-and-faux-suede seats; a tilt steering column; power-adjustable clutch, brake, and accelerator pedals; power windows; and air conditioning. Tires were run-flats on 18-inch front wheels and 19-inch rears. Side-mounted exhaust pipes returned from the original Viper, and xenon high-intensity-discharge high- and low-beam headlamps were standard. Sports-car rivals included the Acura NSX, Chevrolet Corvette and Porsche 911, but nothing was quite like the muscular rear-wheel-drive Viper.
Yearly Updates
2004 Viper
America's most powerful production car stood pat for 2004, except for new trunk carpeting and red-colored brake calipers.
2005 Viper
Two new colors became available on 2005 models: Yellow and Copperhead Orange. Little else changed.
2006 Viper
Dodge revived the coupe body that had been offered on pre-2003 Vipers to join the soft-top roadster. The Viper's V10 engine now was rated 510 horsepower (an increase of 10). Later in the model year, Sirius satellite radio joined the options list.
2007 Viper
Viper skipped the 2007 model year.
2008 Viper
Viper returned for the 2008 model year with a 600-hp version of its V10 engine, a gain of 90 hp. A navigation system was added as an option.
2009 Viper
Newly available on Viper coupes for 2009 was an ACR package, which included aerodynamic improvements, performance suspension, and other race-track-ready hardware.
2010 Viper
The 2010 Dodge Viper entered the final year in its current design with only minor changes.