Premium large car; Built in Germany
longitudinal front-engine/all-wheel drive
Good condition price range: $11,200 – $23,000*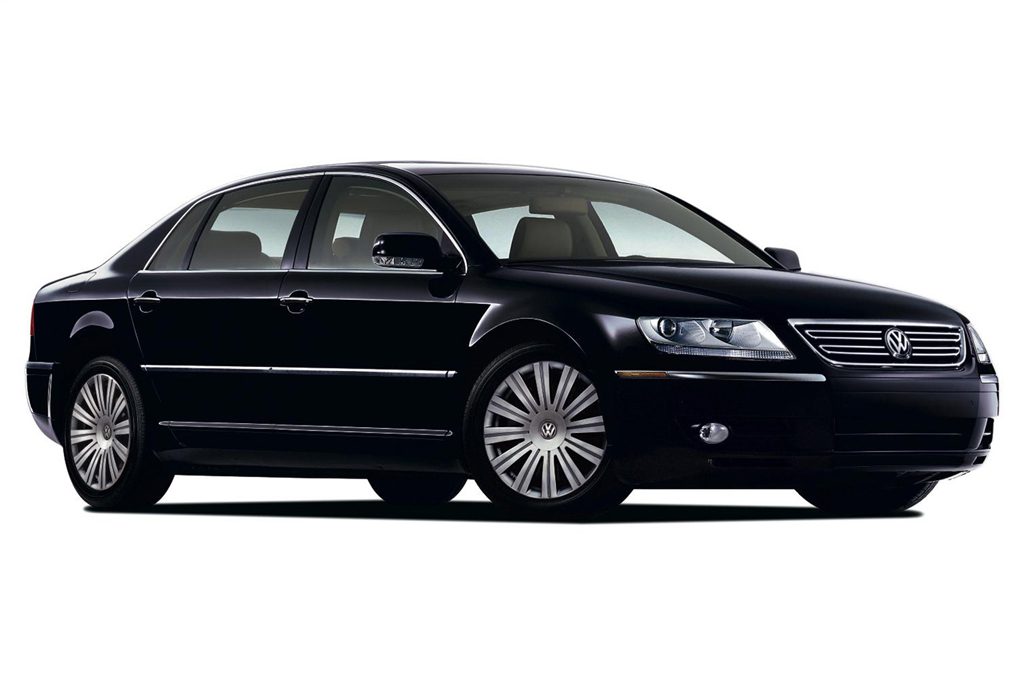 2005 Volkswagen Phaeton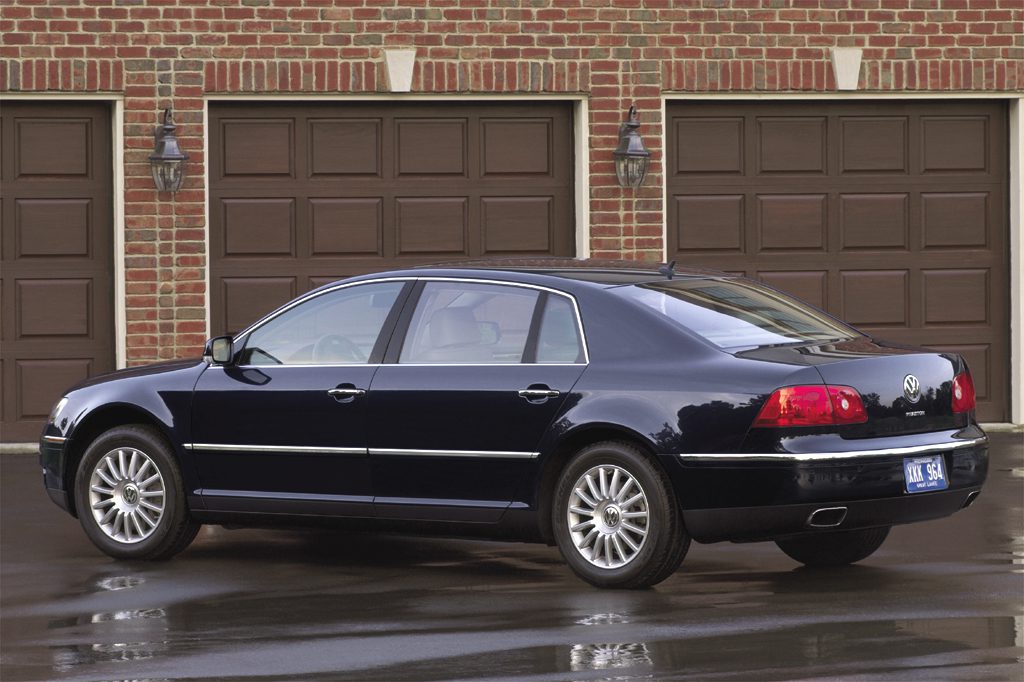 2004 Volkswagen Phaeton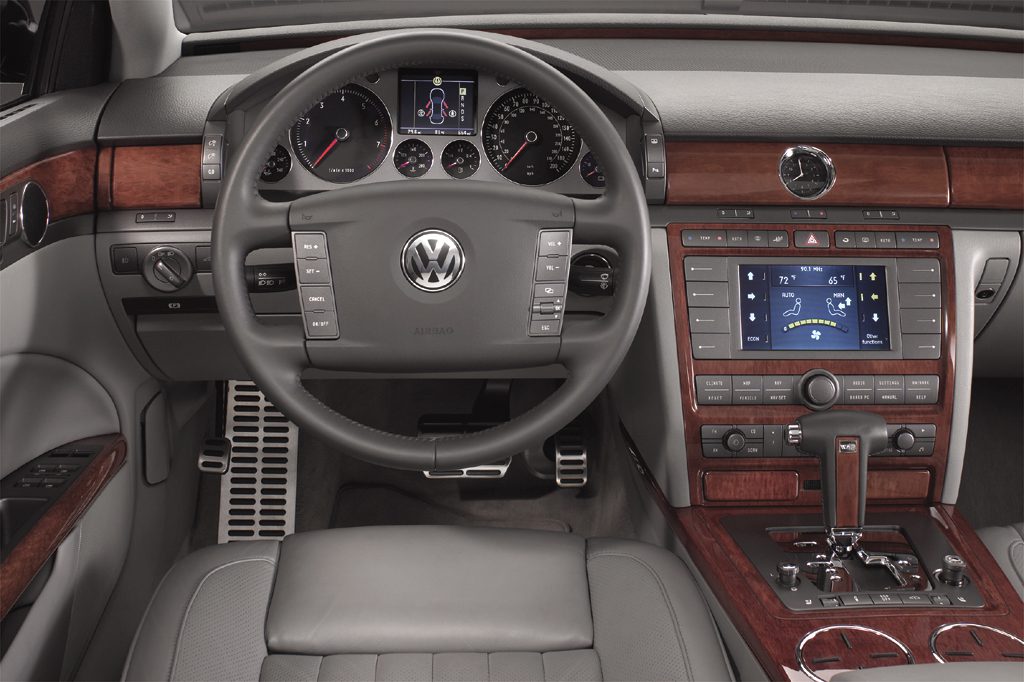 2004 Volkswagen Phaeton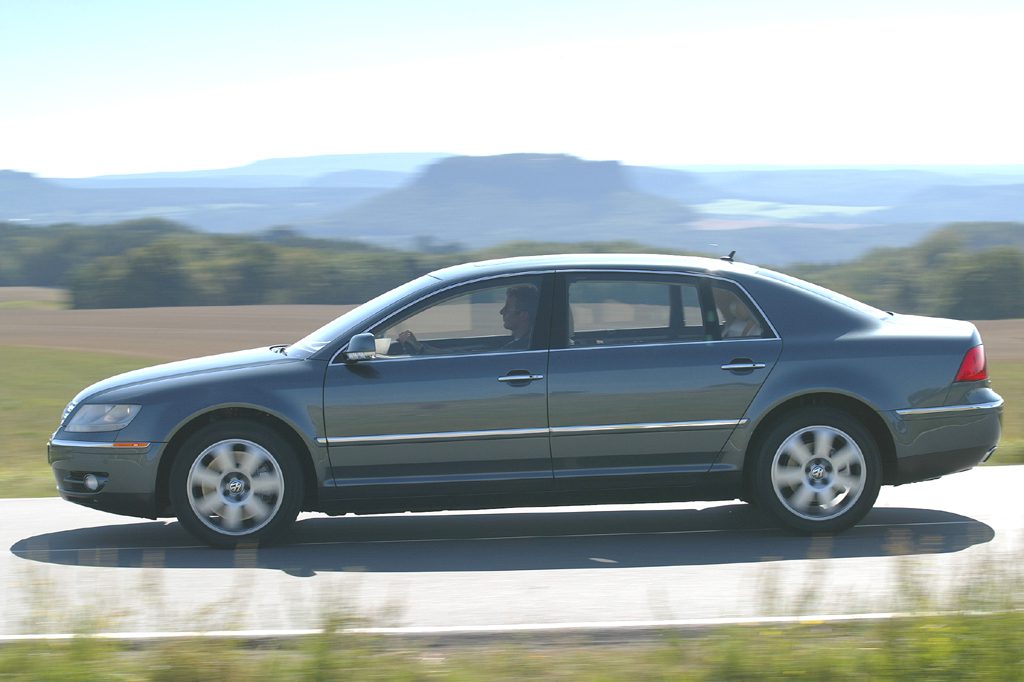 2005 Volkswagen Phaeton
Pros:

Acceleration
Build quality
Handling/roadholding
Ride

Cons:

Navigation-system controls
Fuel economy
Trouble prone electronics
At first glance Phaeton has much going against it. Its lofty prices and limousine opulence don't square with Volkswagen's sensible-shoes image. Most rivals offer higher brand prestige, residual values, and customer-satisfaction scores, plus the red-carpet dealer attention monied buyers expect. Those willing to give Phaeton a chance will enjoy understated refinement, benchmark materials quality, and performance that stands up to the like-priced competition, with the bonus of standard all-wheel drive. Slow sales mean deep discounts are available, making Phaeton a fine used car value.
Overview
Volkswagen broke into the luxury field with its largest and most-expensive car ever in 2004. The first VW Phaeton (faya-ton) was sized and equipped to compete with such premium sedans as the Mercedes-Benz S-Class, BMW 7-Series, and the A8 L from VW's own Audi brand. Phaeton came in V8 and 12-cylinder versions, both with VW's 4Motion all-wheel drive, putting Phaeton in company with the A8 L as the only luxury cars with standard AWD. Phaeton also shared its 335-hp 4.2 liter with the A8 L. The top-line Phaeton used a 420-hp 6.0-liter W12 engine, essentially a mating of two narrow-angle V6s. Both engines were mated to an automatic transmission with manual shift gate; the V8 had six speeds, the W12 five. Standard features included ABS, traction/antiskid control, front and rear side airbags, and curtain side airbags. An air suspension designed to automatically adjust firmness depending on the road surface was standard; it also included four driver-adjustable firmness settings. Eighteen-inch wheels were standard on the W12, optional on the V8 in place of 17s. Leather, wood, and brushed-metal interior trim were standard, as were xenon headlamps, OnStar assistance, and 4-zone climate control. An optional four-seat package was available to replace the 3-passenger rear bench with a pair of adjustable buckets and a center console.
Yearly Updates
2005 Phaeton
No significant changes for 2005.
2006
OnStar assistance was dropped for 2006. Eighteen-inch tires became standard on the base V8 model, though 17s were still offered.