Sporty/performance car; Built in USA
longitudinal front-engine/rear-wheel drive
Good condition price range: $6,000 – $24,500*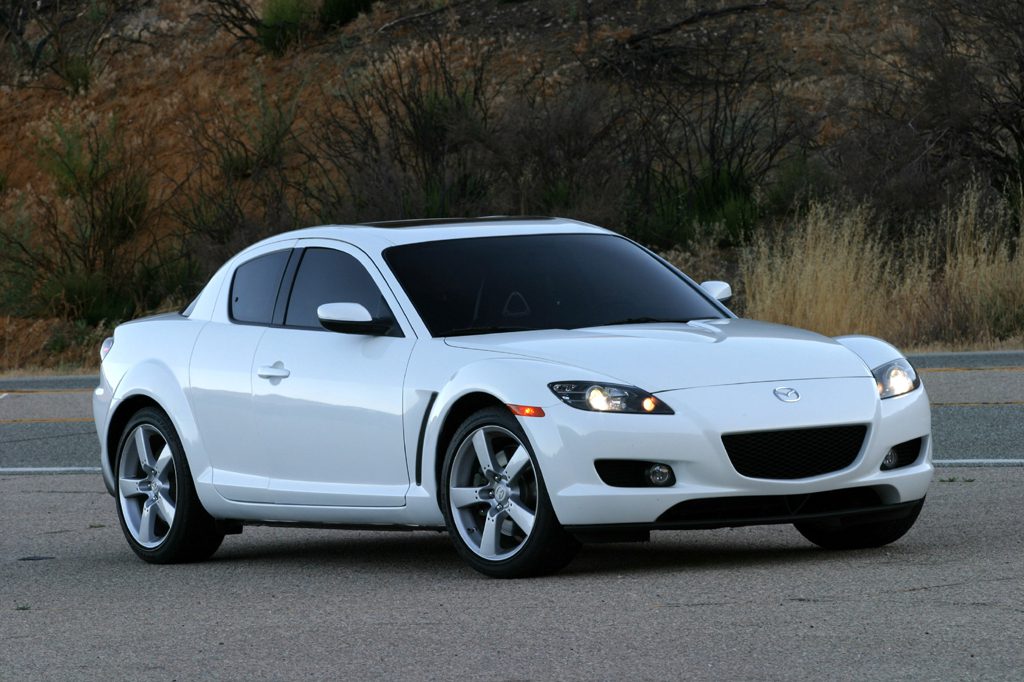 2006 Mazda RX-8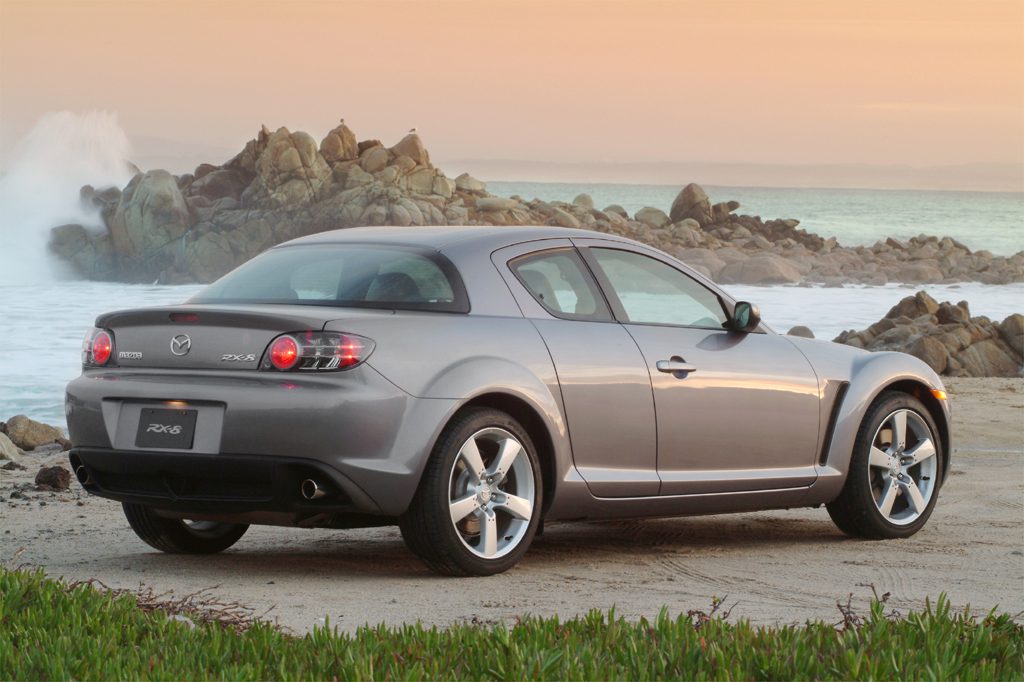 2004 Mazda RX-8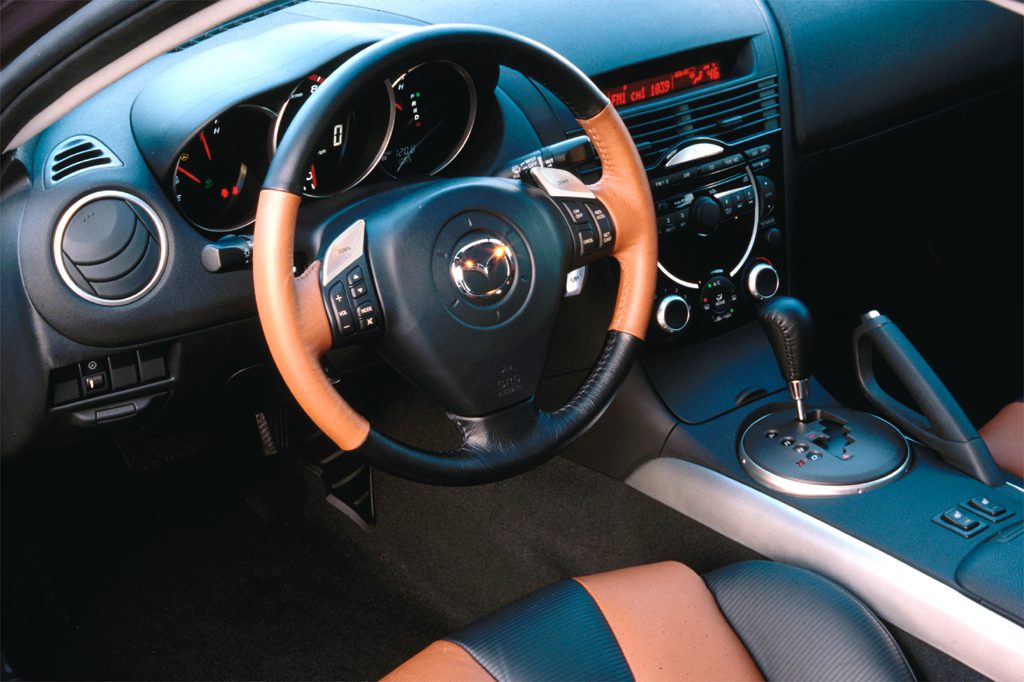 2004 Mazda RX-8
Pros:

Acceleration
Instruments/controls
Steering/handling

Cons:

Cargo room
Rear-seat entry/exit
Rear visibility
The rewardingly agile, solidly built RX-8 has less straightline performance than other similarly priced sports cars. However, it does offer the convenience of four seats and rear doors, making it more practical for everyday use than most competitors. It even qualifies as a rear-wheel-drive alternative to front-wheel-drive sporty coupes such as the Acura RSX and Mini Cooper.
Overview
Mazda revived the rotary engine in a sports car it promoted as the spiritual successor to the famous RX-7. Last offered in 1995, the RX-7 was a 2-seat, 2-dr car. The RX-8 was a 4-passenger 4 dr. Its back doors were two rear-hinged panels that did not open independently of the front doors. Conventional engines use pistons that move up and down in cylinders. A rotary has triangular rotors that spin inside oval housings. The RX-8's rotary displaced 1.3 liters and had 197 hp when teamed with a 4-speed automatic transmission, 238 when linked with a 6-speed manual. The automatic included a manual-shift gate and steering wheel paddles. Manual-transmission RX-8s had 18-inch wheels, stiffer sport suspension, and a limited-slip differential. A Sport Package option for automatics replaced their 16-inch wheels with 18s and added the stiffer suspension. ABS, front side airbags, and curtain side airbags were standard. Options included leather upholstery, traction/antiskid control, and navigation system.
Yearly Updates
2005 RX-8
Newly available for 2005 was a Shinka model that included specific trim and leather upholstery.
2006 RX-8
RX-8s with automatic transmission received a power boost to 212 hp from 197 for 2006. The automatic transmission became a 6-speed vs. previous models' 4-speed. Shinkas went from a separate model to an option package.
2007 RX-8
RX-8 was unchanged for 2007.
2008 RX-8
The 2008 Mazda RX-8 was little changed.
2009 RX-8
The 2009 Mazda RX-8 receivedfreshened interior and exterior styling and a new R3 model.
2010 RX-8
The Touring model was eliminated from the 2010 Mazda RX-8 lineup, while the Sport, Grand Touring, and R3 trim levels remained.
2011 RX-8
The 2011 Mazda RX-8 was unchanged for its final model year in this form.