Exotic car; Built in England
4-door sedan
4-door sedan
longitudinal front-engine/rear-wheel drive
Good condition price range: $NA – $NA*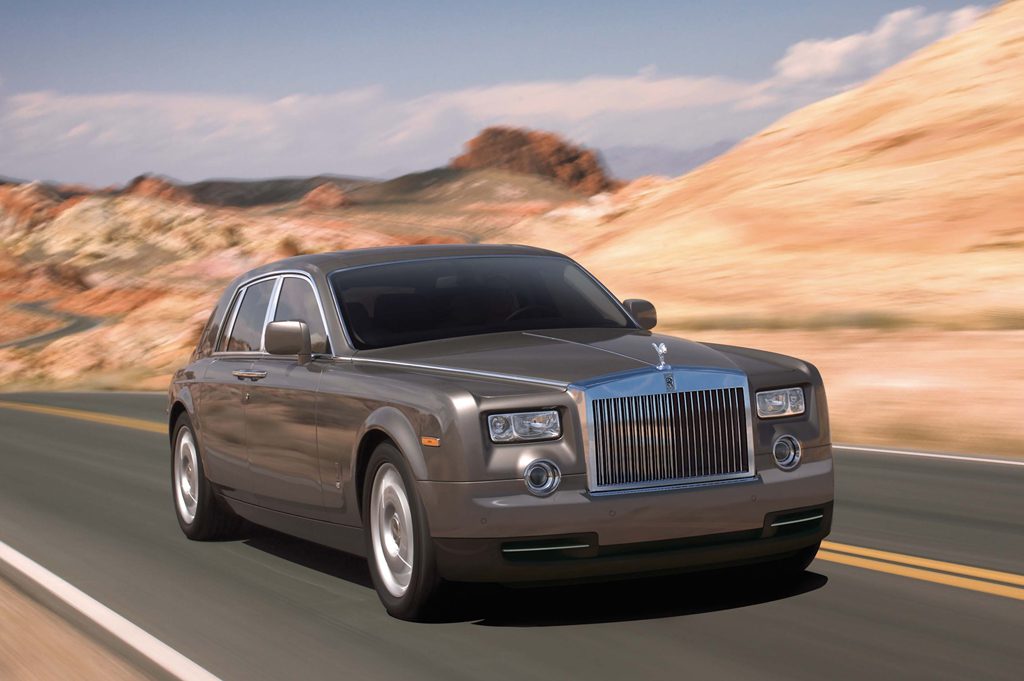 2009 Rolls-Royce Phantom Sedan Front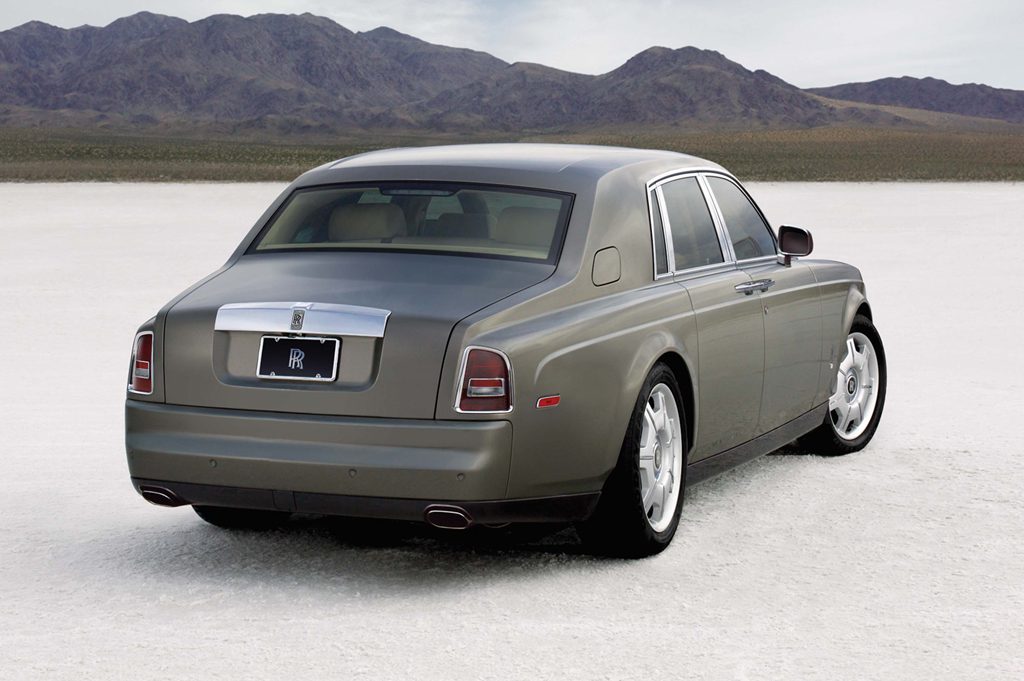 2009 Rolls-Royce Phantom Sedan Rear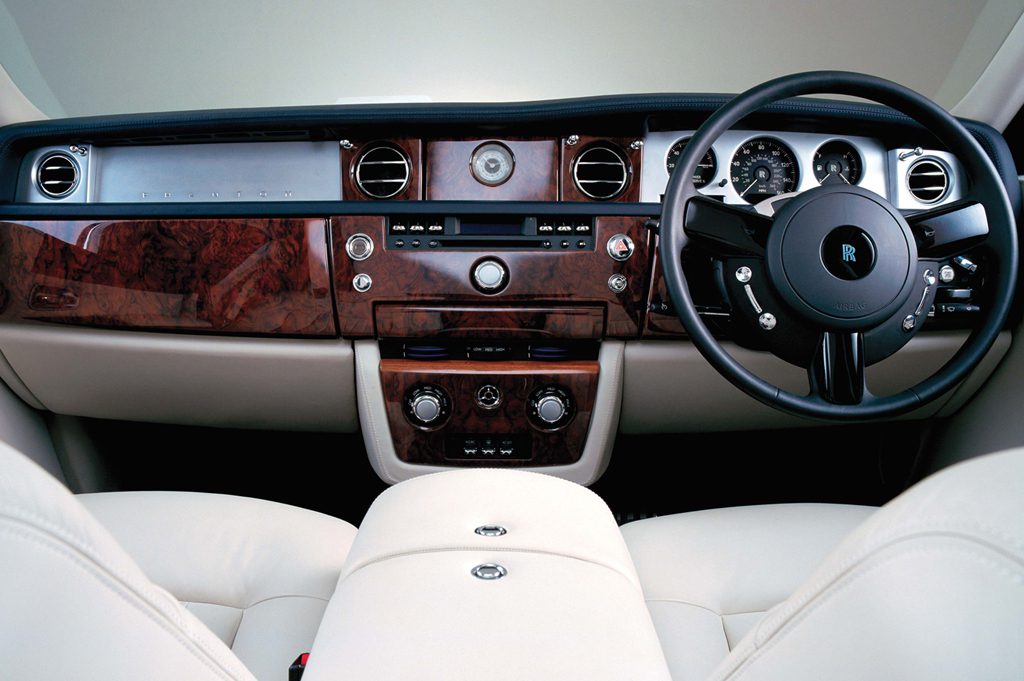 2009 Rolls-Royce Phantom Sedan Interior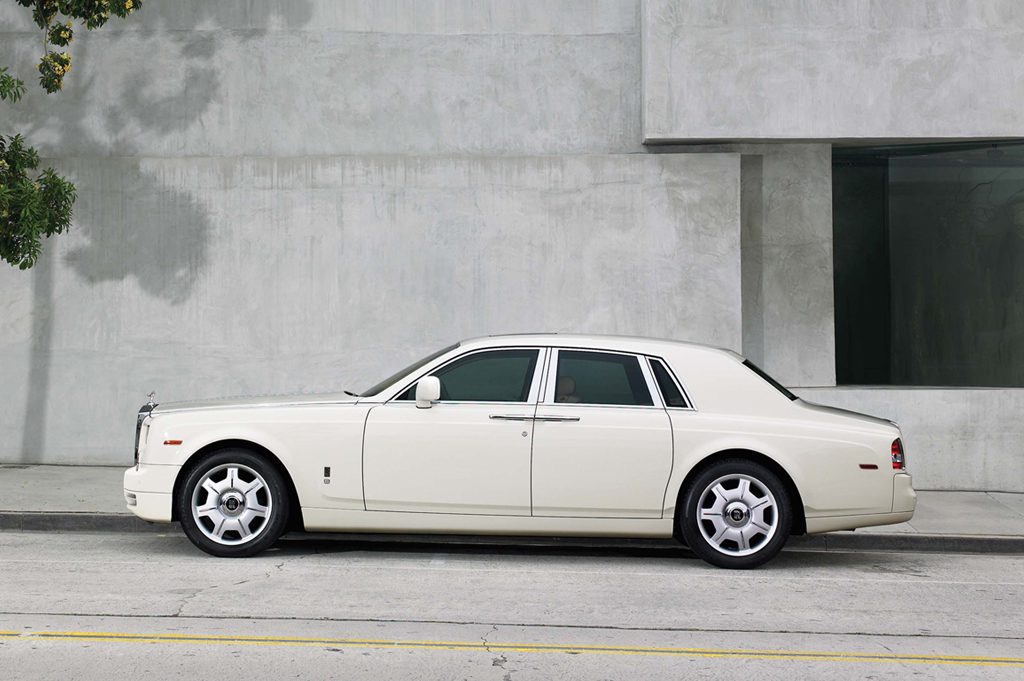 2009 Rolls-Royce Phantom Sedan Profile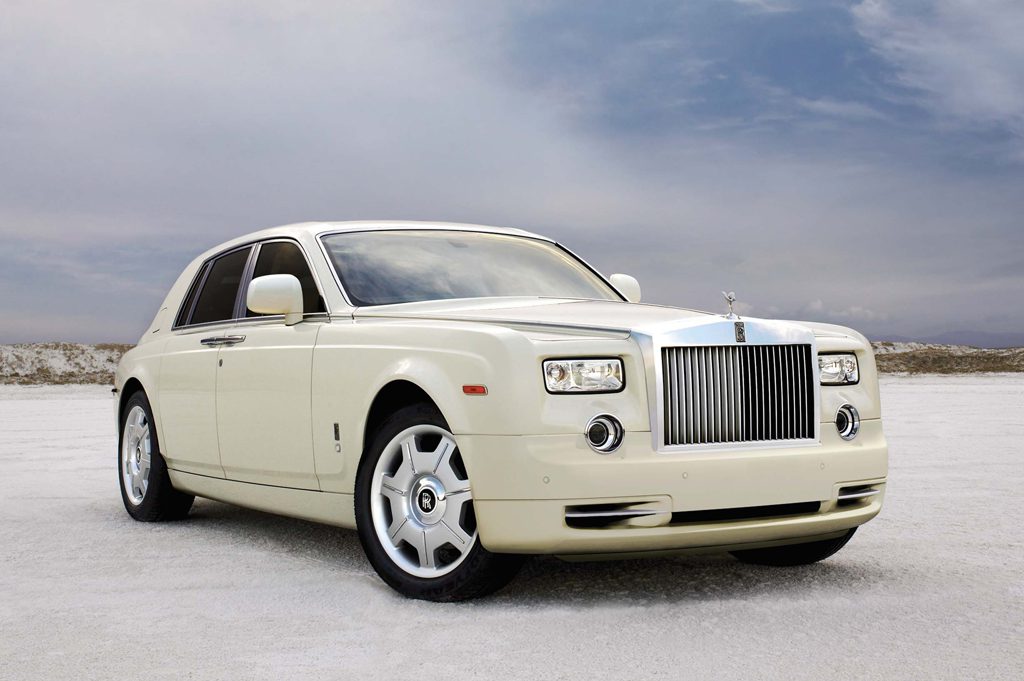 2009 Rolls-Royce Phantom Sedan Front-2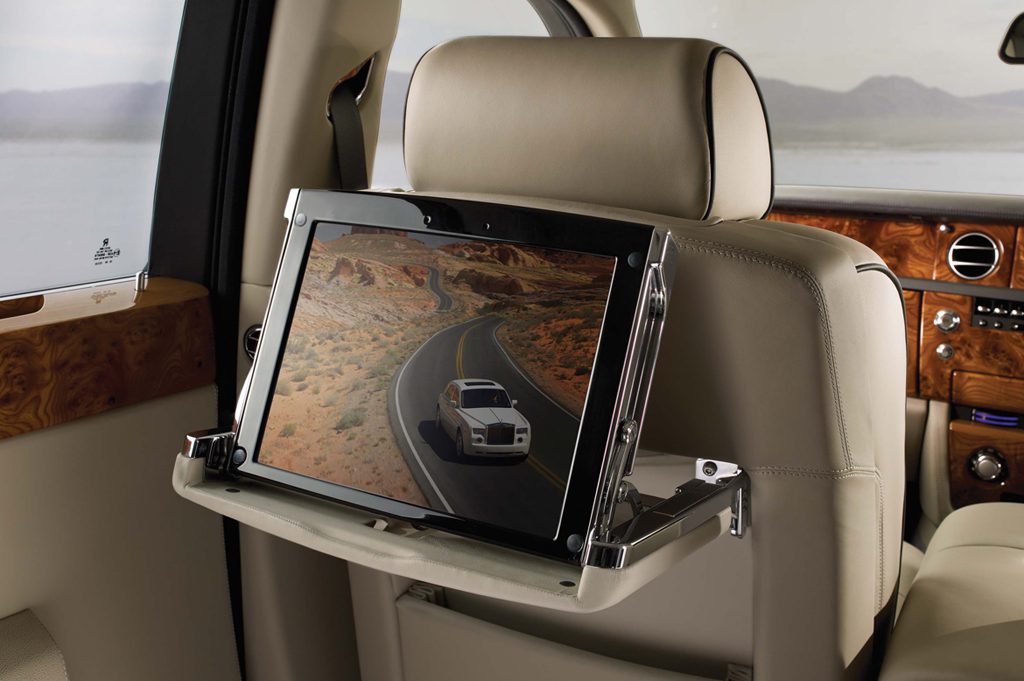 2009 Rolls -Royce Phantom Sedan Interior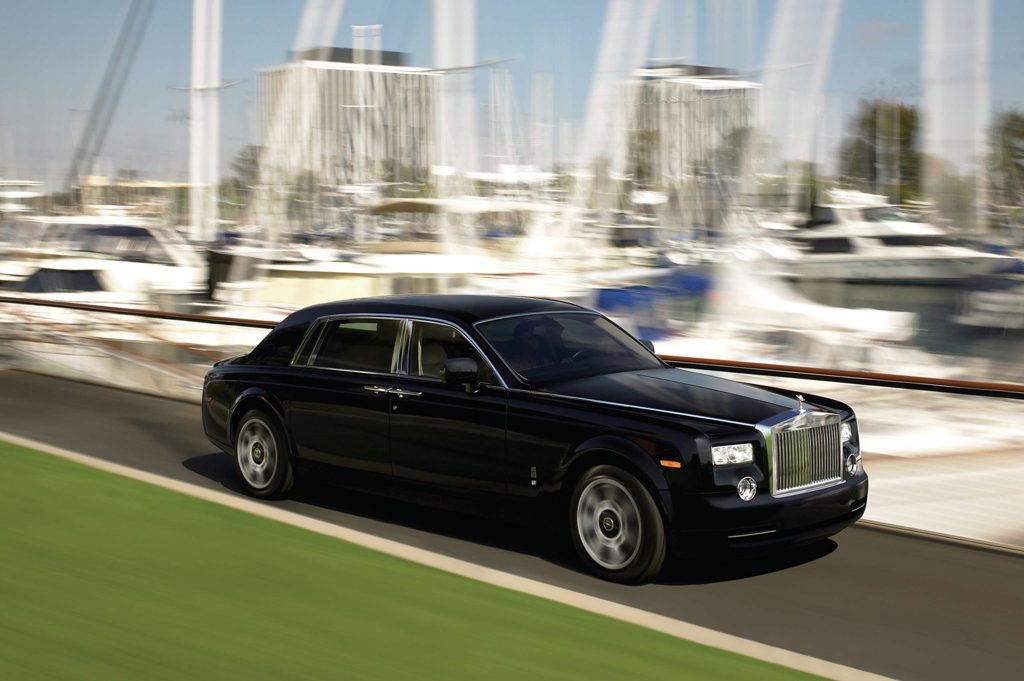 2009 Rolls-Royce Phantom Sedan Front-3
Pros:

Acceleration
Build quality
Interior materials
Quietness
Ride

Cons:

Fuel economy
Price–new or used
Rolls-Royce has long represented the epitome of luxury motoring, and the Phantom delivers on all that name promises. Those with deep pockets and a discerning nature will find value in the car's unique blend of exquisite appointments, coddling accommodations, surprising performance, and rich legacy, making the $380,000 starting price for a new model a sum of little consequence. Prices for late-model secondhand Phantoms won't be much lower, either.
Overview
Soon after Rolls-Royce officially split with its long-time corporate partner, Bentley, at the start of 2003, the legendary luxury-motorcar maker had a new model ready for the market. Now under the control of BMW, Rolls-Royce introduced the Phantom sedan. The Phantom name had been used before, on five different Rolls-Royce sedans, but the new 2004 version was a massive and stunning creation, highlighted by unique rear-hinged back doors and a 453-horsepower V12 engine. Mated to a six-speed automatic transmission, that engine was an offshoot of BMW's 4.5-liter V8. Bodies and engines came from BMW in Germany, while wood/leather trim was applied in Britain. Despite its mammoth dimensions–riding a 140.6-inch wheelbase, and standing more than 64 inches tall– the Phantom had the lightest structure ever used by Rolls-Royce. Lounge-style seats were positioned some distance from the rear doors, which could be closed from inside by pushing a button. Styling features included a long formal hood, traditional-design grille, wide C-pillars, and small rear window. The "Spirit of Ecstasy" hood ornament retracted when the car was parked. Available safety equipment included antilock braking, traction control, an antiskid system, front-side airbags, and curtain-side airbags. Front and rear park-distance sensors were standard. An extensive list of standard and optional features was offered, and buyers could custom-order colors and interior materials through Rolls-Royce's Bespoke program.
Rolls-Royce long claimed to be "The Best Car in the World." Whether it lives up to that slogan is debatable, but Rolls-Royce vehicles are large, impressive, and tremendously expensive. A Phantom cost $320,000, plus a $3,000 gas-guzzler tax. Rolls had been building British luxury cars since 1904. Phantom rivals included the Maybach 62 and Mercedes-Benz S-Class, and (later) the Bentley Continental Flying Spur.
Yearly Updates
2005 Phantom Sedan
The 2005 Rolls-Royce Phantom Sedan was essentially a carryover with little change. During 2005, Rolls-Royce built 25 specially-designed sedans, echoing the color schemes of early 1920s models, to mark the 80th year of the Phantom name.
2006 Phantom Sedan
Rear doors opened slightly wider on the 2006 Rolls-Royce Phantom Sedan. Satellite radio became standard, along with Bluetooth phone connectivity. New options included a front camera, drinks cabinet, Artel Glass set, and rear coolbox.
2007 Phantom Sedan
For the 2007 Rolls-Royce Phantom Sedan, an extended-wheelbase version joined the original Phantom, adding 10 inches to overall length (to the rear of the B-pillar) and $52,000 to the price. Longer extrusions were used in the body, and Rolls-Royce claimed no loss in torsional rigidity. Extended models had been sold since 2005 in the Middle East and Asia. Rolls-Royce's rear theater system switched from 6.5- to 12-inch screens. New options included a Conway Stewart writing seat and a cigar humidor. Rolls-Royce claimed 0-60 mph acceleration in 5.7 seconds for the regular Phantom, and 5.8 for the extended sedan.
2008 Phantom Sedan
Minor changes for the 2008 Rolls-Royce Phantom Sedan included availability of 21-inch forged alloy wheels, a Starlight headliner option (with 640 fiber-optic stars sewn in), new welcome light, and new types of optional wood interior trim. A Phantom Drophead Coupe (listed separately) went on sale this year.
2009 Phantom Sedan
A solid-roof Phantom coupe went on sale in 2009. At the same time, the Rolls-Royce Phantom sedans got subtle enhancements, bringing their front-end appearance closer to that of the new coupe. Revisions included a slightly revised grille with a shallower appearance, above a new streamlined front bumper. Cast aluminum 21-inch wheels were now standard. Regular- and Extended-Wheelbase versions again were offered; the latter adding nearly 10 inches of wheelbase and overall length. Both ordinarily seated five, but a four-passenger configuration with a rear center console was optional.
2010 Phantom Sedan
Few changes were evident on the 2010 Rolls-Royce Phantom Sedans, apart from a veneered instrument panel offered as a no-cost option. Rolls-Royce introduced a smaller Ghost sedan this year, aimed at the owner-driver market, whereas Phantom sedans were more likely to be chauffeur-driven.
2011 Phantom Sedan
Once again, the 2011 Rolls-Royce Phantom Sedan was largely unchanged, apart from new anti-whiplash headrests. A Spirit of Ecstasy Centenary Collection Phantom was introduced. Only 100 were to be built, each with a number of exclusive "bespoke" options. Standard features included a heated windshield and front side windows, power-closing rear doors, and a cooled glovebox. Options included rear picnic tables, a rear curtain, and interior headliner lighting that imitated the look of a star-filled night sky.
2012 Phantom Sedan
No significant changes were evident on the 2012 Rolls-Royce Phantom Sedans, again offered in two sizes.