Sporty/performance car; Built in Japan
transverse front-engine/front-wheel drive
Good condition price range: $7,000 – $15,000*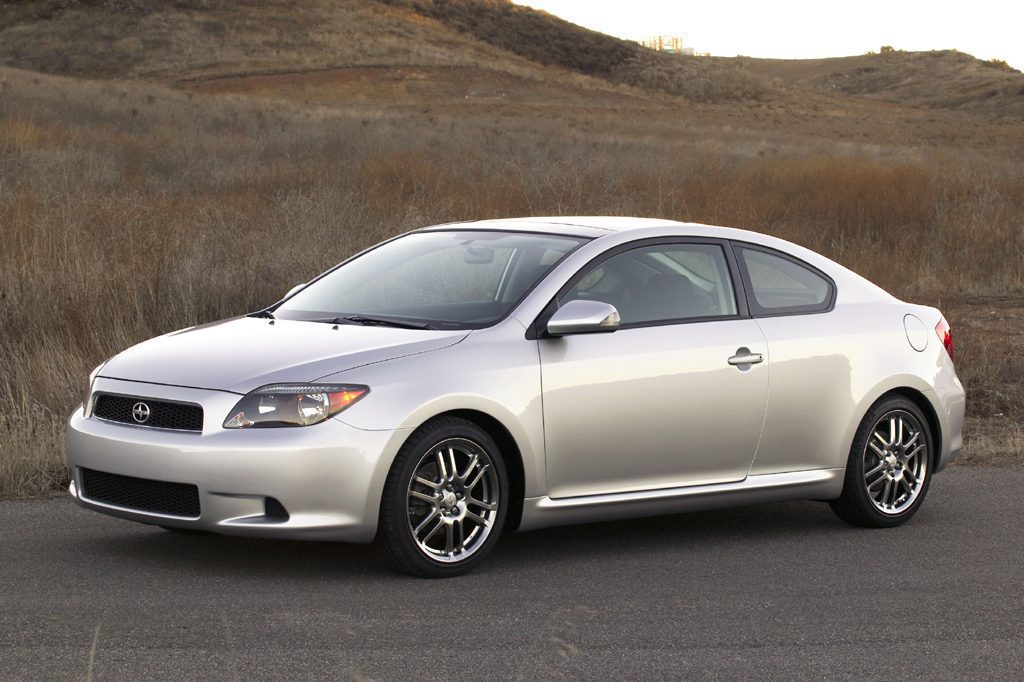 2005 Scion tC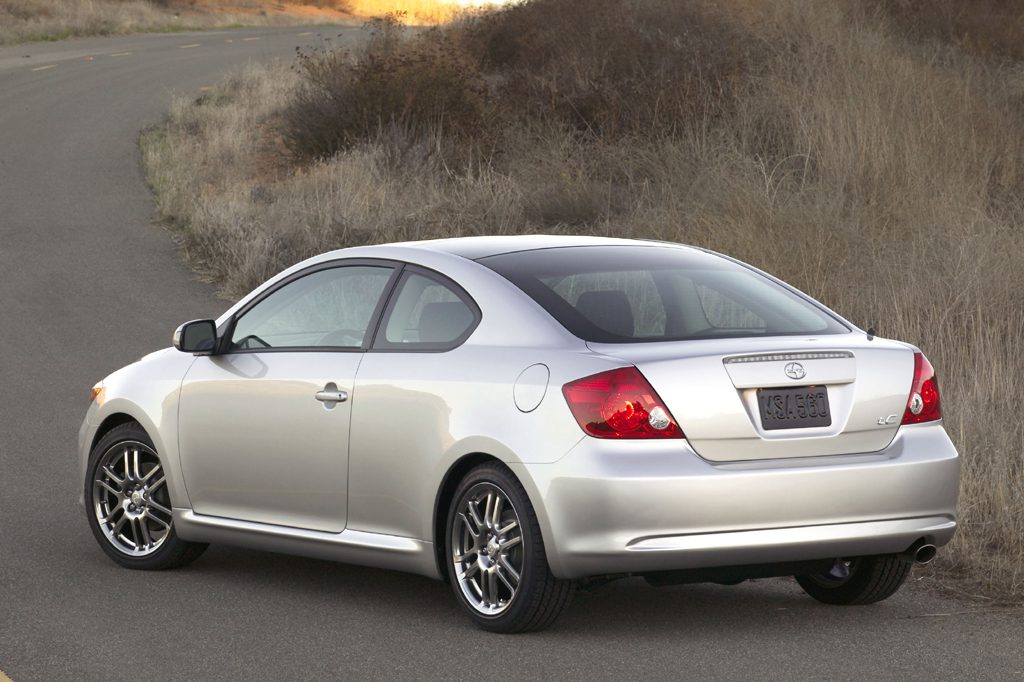 2005 Scion tC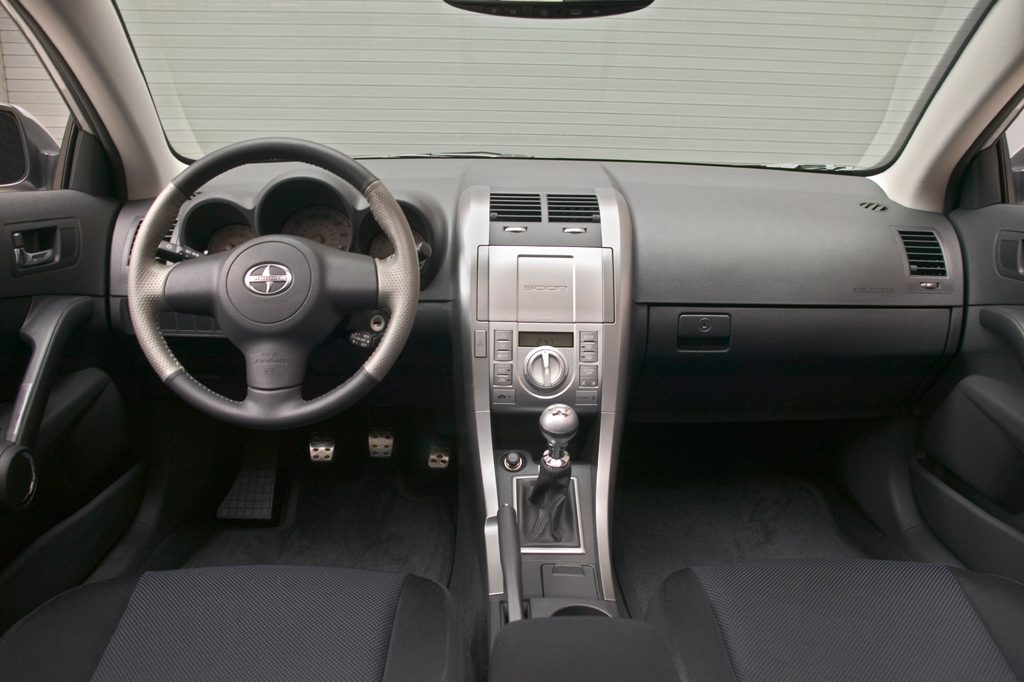 2005 Scion tC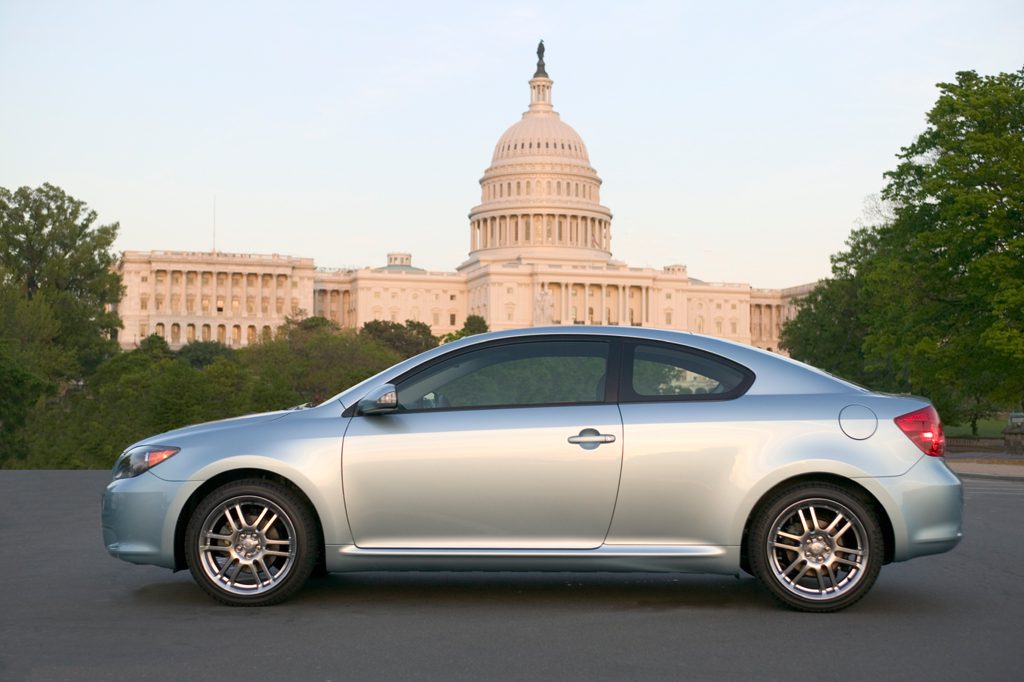 2005 Scion tC
Pros:

Fuel economy
Maneuverability

Cons:

Rear-seat entry/exit
Rear-seat room
In some ways, the tC seems a bit calculated for its intended audience, and there's a hint of cost-cutting here and there. But even over-40s can appreciate this Scion's blend of sporty performance, surprising space and high feature count, plus the strong reliability and resale values associated with Toyota products. However, it's important with cars like this to look for signs of premature wear-and-tear, so make sure the condition of tires, upholstery, window seals, engine hoses and similar items is appropriate to the car's model year and odometer reading. If they aren't, steer clear; the car has probably led a hard life, which can mean trouble for you. For the same reason, avoid tCs that have been highly customized, especially with cosmetic add-ons that can't be easily or cleanly removed. They lower resale value later on.
Overview
Toyota launched its youth-oriented Scion brand for model-year 2004 with a pair of compacts: the xA 4-door hatchback and boxy xB wagon. Existing Toyota dealers handled sales and service. The tC arrived for 2005. Though a midsize 2-door hatchback coupe, it mimicked other Scions with a front-wheel-drive format, an attractive base price-initially just under $16,000-and ample scope for personalization. The only engine was a 160-horsepower 2.4-liter 4-cylinder teamed with 5-speed manual transmission or optional 4-speed automatic. Seating was for four only, as the rear bench was shaped for two.
The tC was an intriguing newcomer, as most brands had abandoned midsize coupes due to weak sales demand. Its closest rival by size was a 4-cyl Honda Accord coupe, which offered a 160-hp 2.4-liter engine at base prices starting some $4500 higher. Honda's upscale Acura division offered a sporty compact coupe, the hatchback RSX, with a 160-hp 2.0-liter engine and standard equipment similar to the tC's; it started at just over $20,000. Perhaps the most compelling alternative for Scion's target buyers was the BMW-designed Mini Cooper, a much smaller car with 1.6-liter engines of 115 and 163 hp and prices from around $16,500.
Toyota made value a Scion calling card, so tCs came standard with power windows/locks/mirrors, air conditioning, sunroof, cruise control, height-adjustable driver's seat, split-folding rear seatback, and reclining front seatbacks that could be dropped level with the rear seat cushion. Serving safety were standard antilock 4-wheel disc brakes and a novel driver's knee airbag. Front torso side airbags and front/rear curtain side airbags were available as a set, but traction and stability control were not offered. Among factory options were satellite radio, a premium audio system with subwoofer speaker mounted in the cargo bay, and 18- and 19-inch wheels to replace the standard 17s, all made of cast alloy. Toyota dealers also offered a number of dress-up and performance accessories, including a supercharger kit that was claimed to yield around 200 hp.
Yearly Updates
2006 tC
Standard and optional audio systems added steering-wheel controls and plug-ins for digital music players; the optional system also allowed operating the player from the dashboard.
2007 tC
A decontented model aimed at customizers was new to the 2007 tC lineup. The new-for-'07 Spec Package model came with 16-inch steel wheels, nonopening sunroof, and unique upholstery.
2008 tC
The 2008 Scion tC got a slightly revised front- and rear-end appearance.
2009 tC
The lower-priced but de-contented Spec Package model was discontinued.
2010 tC
The 2010 Scion tC was largely unchanged pending a redesign due in calendar 2010 as a 2011 model.