Exotic car; Built in England
2-door convertible
2-door coupe
longitudinal front-engine/rear-wheel drive
Good condition price range: $NA – $NA*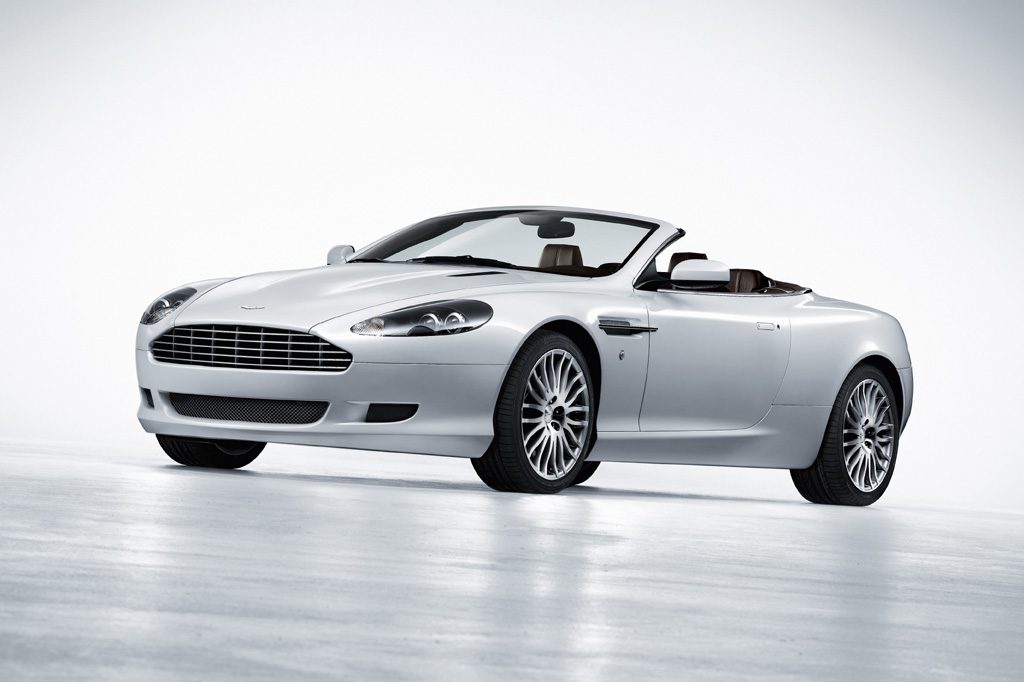 2008 Aston Martin DB9 Front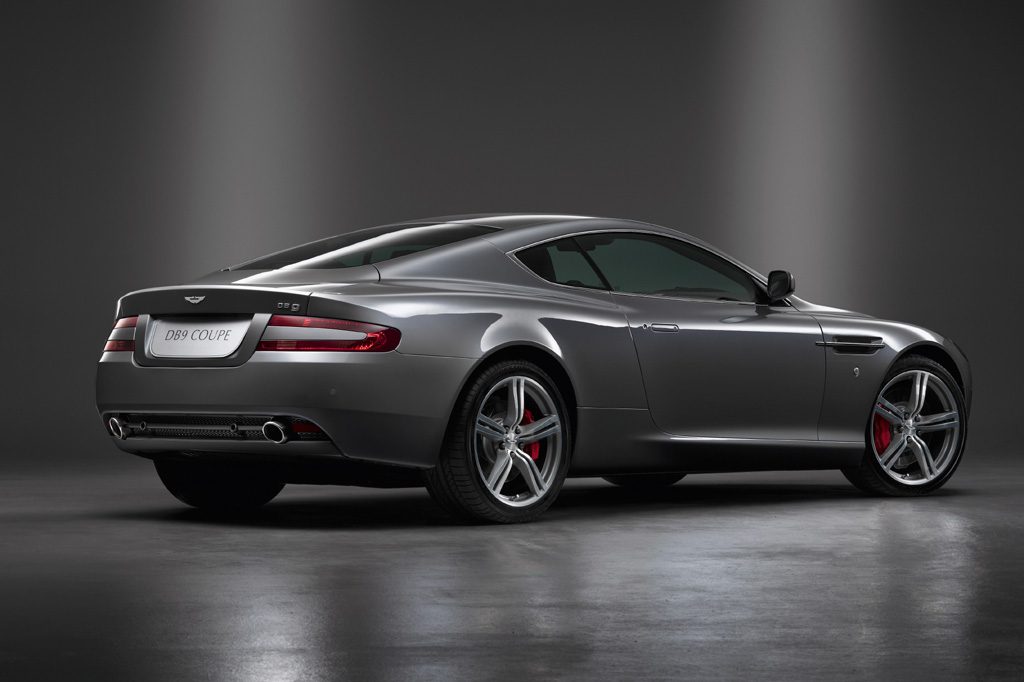 2008 Aston Martin DB9 Rear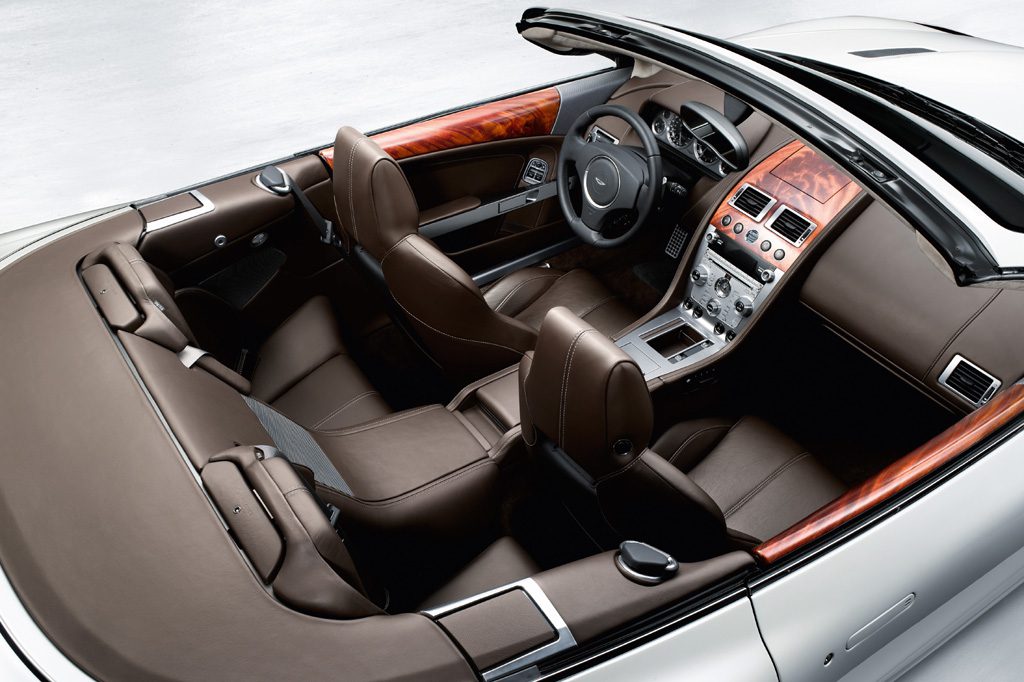 2008 Aston Martin DB9 Interior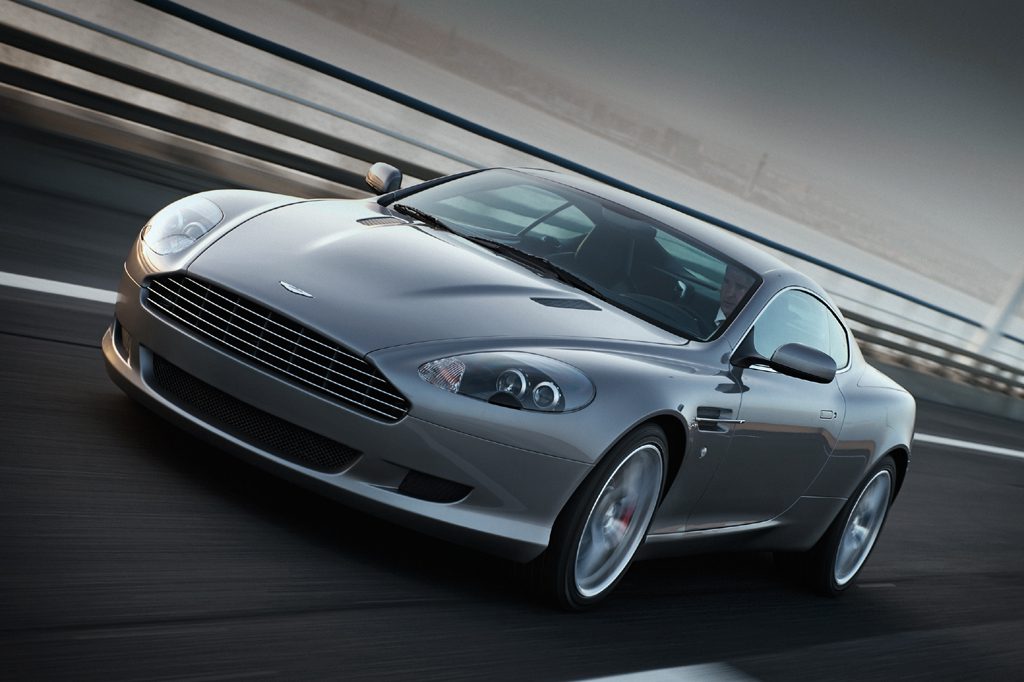 2008 Aston Martin DB9 Front-2
Pros:

Acceleration
Interior materials
Steering/handling

Cons:

Audio and climate controls
Fuel economy
It might seem a bit absurd to compare the value of vehicles that were priced above $200,000 when new, but some examples reward their well-heeled owners better than others. In this class, we've found Bentley's Continental series of coupes and convertibles offer better performance, more solid body structures, and more attractive prices–at least when new. That said, the Bentley cabin lacks this Aston's clubby charm, and few cars match the DB9's intoxicating engine note and exhaust rumble.
Overview
Long known as a builder of English luxury grand touring automobiles and sports cars, Aston Martin may be most famous for supplying James Bond's (played by Sean Connery) DB5 in the 1964 movie Goldfinger. Postwar Aston Martin history dates back to late 1948, when the low-production DB1 first appeared; and to spring 1950, when the DB2 debuted. By the 21st century, Aston Martin was under the stewardship of Ford Motor Company.
Introduced during 2004 as a 2005 model, mounted atop a bonded aluminum space frame, the DB9 continued the "DB" prefix that had been revived for the DB7, which disappeared after 2003. At 108 inches, the DB9's wheelbase was 4 inches longer than that of the DB7. Production took place at a new factory in Gaydon, England. Styling of the V12-powered DB9 coupe, which had appeared at the Frankfurt Motor Show in fall 2003, included what some called swan-wing doors. Considered a 2+2 coupe, the DB9 seated four (at least theoretically). A DB9 Volante convertible soon joined the original coupe, also with a tiny back seat. Volante convertibles included rollover bars that were designed to deploy during an impending tipover. Shipped from Germany, the DB9's V12 engine developed 450 horsepower and 420 pound-feet of torque. Buyers could choose a six-speed manual gearbox or a six-speed automated-manual, which had no clutch pedal and could be set to shift like an automatic. The automated-manual unit included steering-wheel paddles for manually-selected gearchanges. Aston Martin claimed 0-60 mph acceleration in 4.9 seconds. Safety features included antilock braking, traction control, and front side airbags. Safety features had been developed with the assistance of Volvo. Sticker price for the DB9 coupe in the U.S. started at $155,000.
Yearly Updates
2006 DB9
Changes were few for the DB9 coupe and convertible in their second season. Styling of the V12-powered DB9 was similar to that of Aston Martin's new-for-2006 entry-level V8 Vantage, but DB9s were 13 inches longer and had the tiny back seat that the Vantage lacked.
2007 DB9
Little changed for the 2007 model year, and into the beginning of the 2008 season.
2008 DB9
During 2008, the DB9 got a power boost as a midyear upgrade. The mid-2008 DB9's 6.0-liter V12 gained 20 horsepower, for a total of 470. Other available features included a navigation system, satellite radio, and front/rear obstacle detection. Also added as part of the midyear update were a revised center console and restyled 19-inch wheels (both the standard and optional versions). Competitors to the DB9 included the Bentley Continental GT/GTC (also built in England), the Italian-made Ferrari 612 Scaglietti, and the also-Italian Lamborghini Gallardo.
2009 DB9
Few changes were evident for the 2009 model year. A new DB9 sold for $182,450 to $199,950. Rivals included the Porsche 911 and Audi R8, in addition to the models mentioned above.
2010 DB9
Changes again were few for the 2010 season, and prices rose only slightly.
2011 DB9
Styling was revised for 2011, and two new trim levels were added. Aston Martin DB9s also gained an adaptive suspension. The new Luxury and Sport models added special body colors, wheels, and trim to the base DB9. Coupes and convertibles could be fitted with a Bang and Olufsen sound system. The list of possible competitors included Jaguar's XK Series and the Maserati GranTurismo.
2012 DB9
Aston Martin dropped the six-speed manual transmission after 2011. Otherwise, little changed for 2012, as a next-generation DB9 was expected in 2013. All DB9s had navigation, heated leather seats, xenon headlights, and adaptive shock-absorber control. Options include the Bang and Olufsen sound system, synthetic-suede steering-wheel covering, and colored brake calipers. Another DB9 competitor was now available: the Ferrari 599. Aston Martin announced a "new" DB9 for 2013, with a 570-horsepower engine.