Premium sporty/performance car; Built in USA
2-door convertible
2-door hatchback
longitudinal front-engine/rear-wheel drive
Good condition price range: $15,400 – $55,300*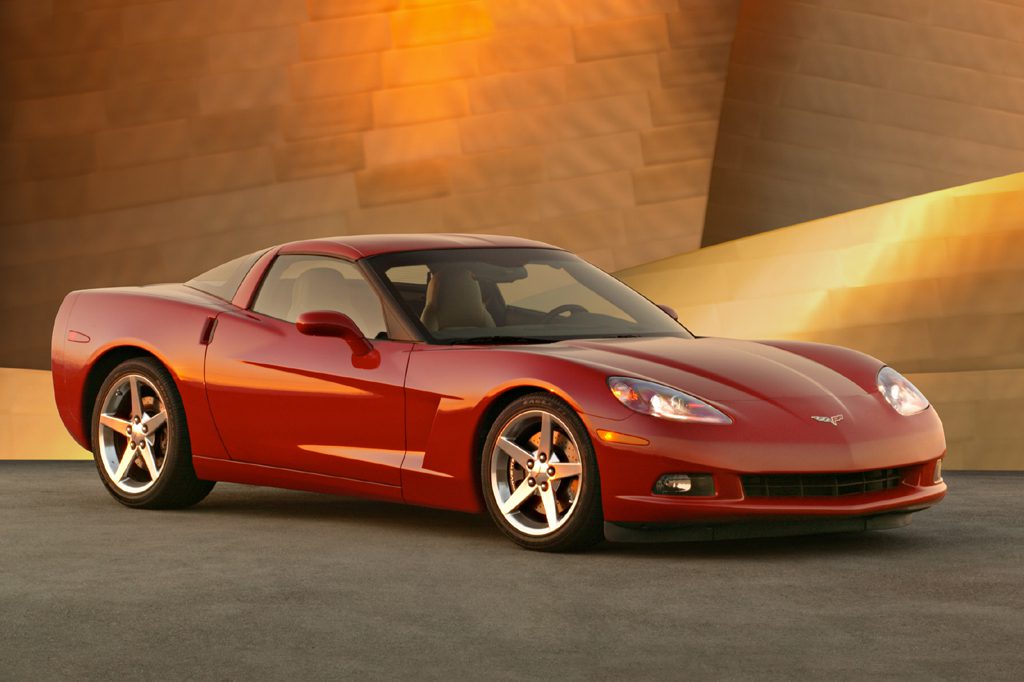 2005 Chevrolet Corvette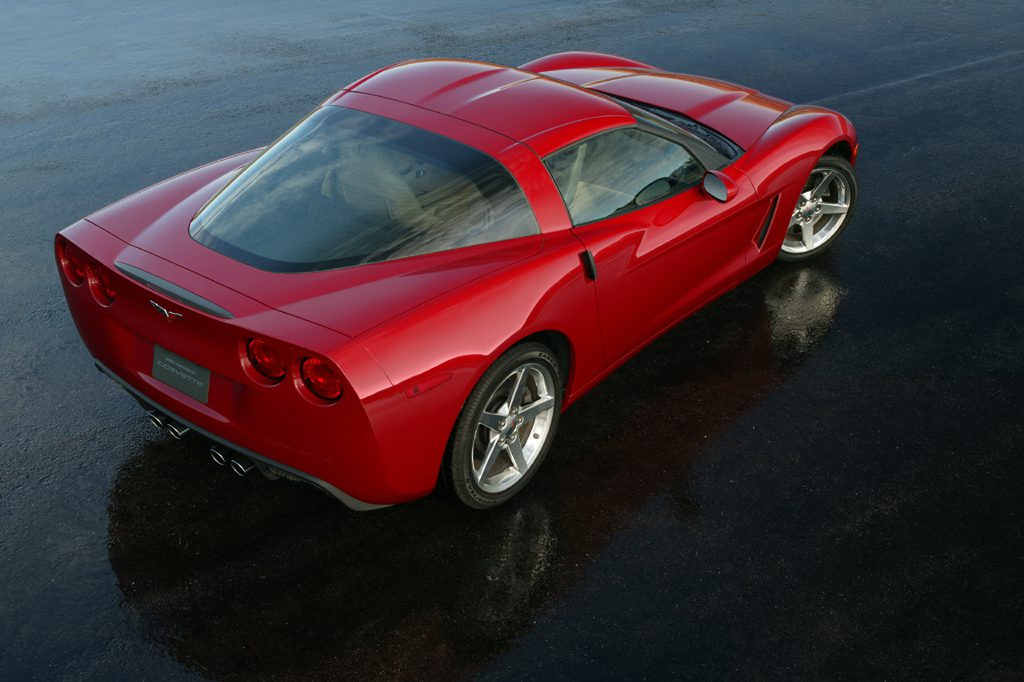 2005 Chevrolet Corvette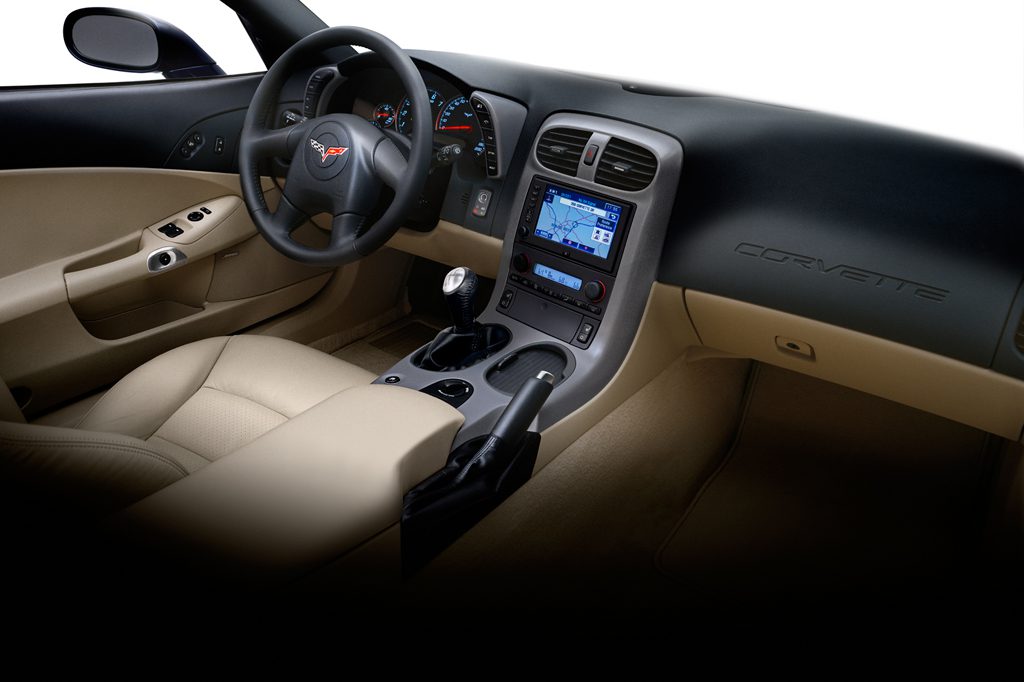 2005 Chevrolet Corvette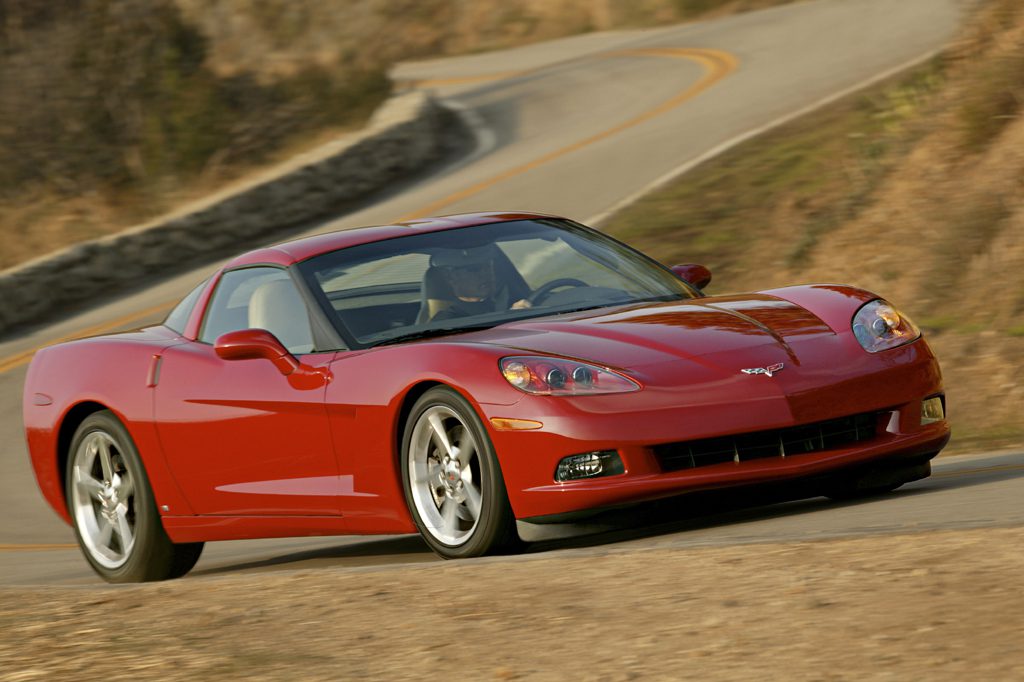 2006 Chevrolet Corvette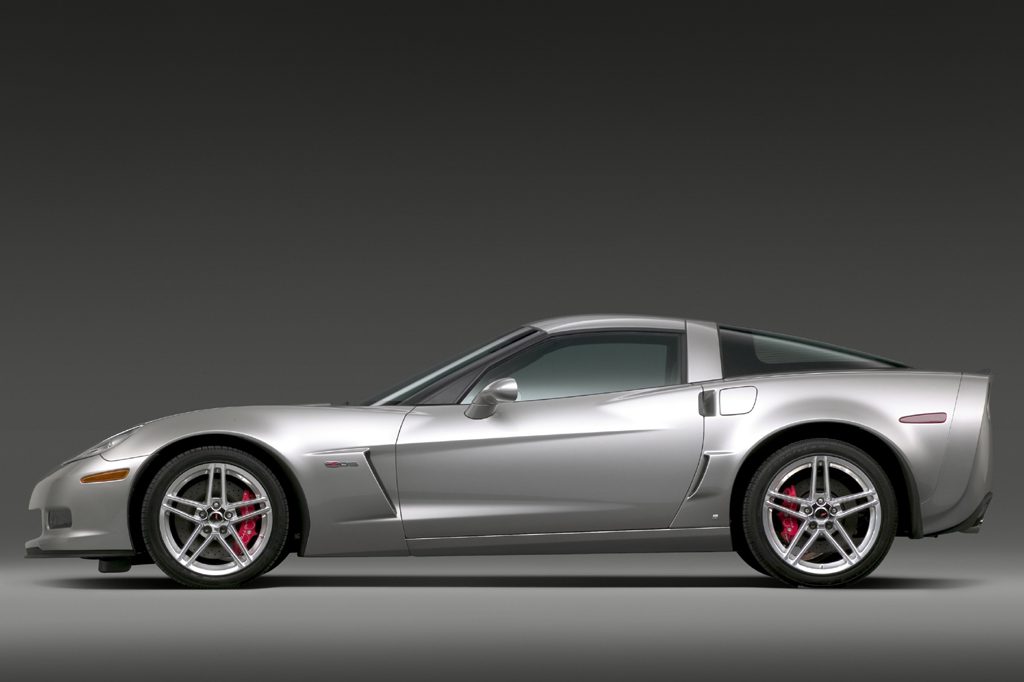 2006 Chevrolet Corvette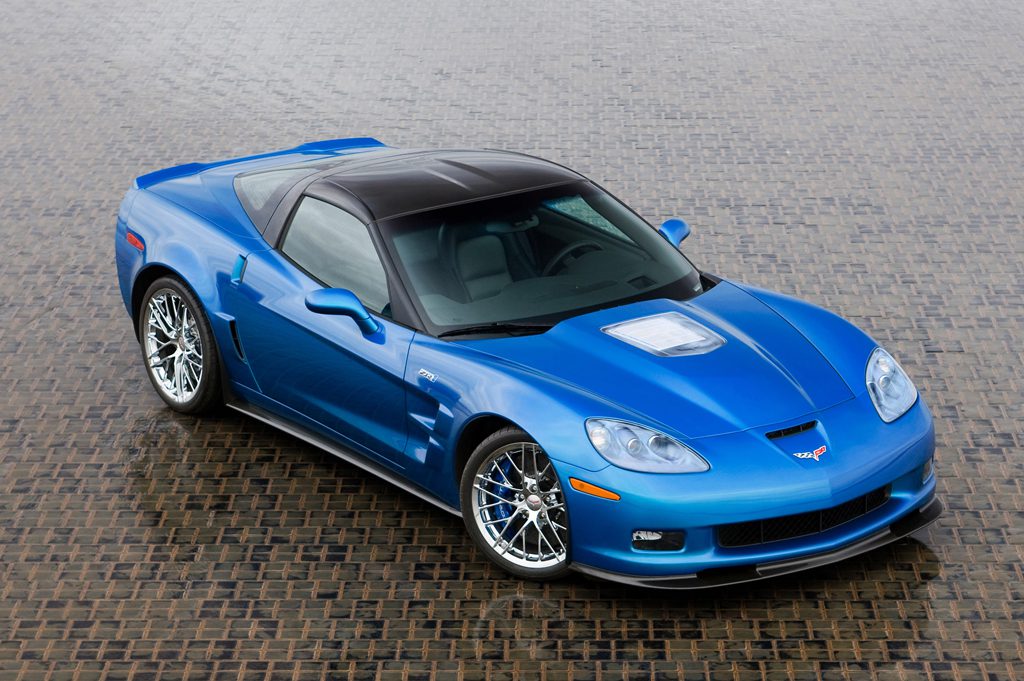 2009 Chevrolet Corvette Front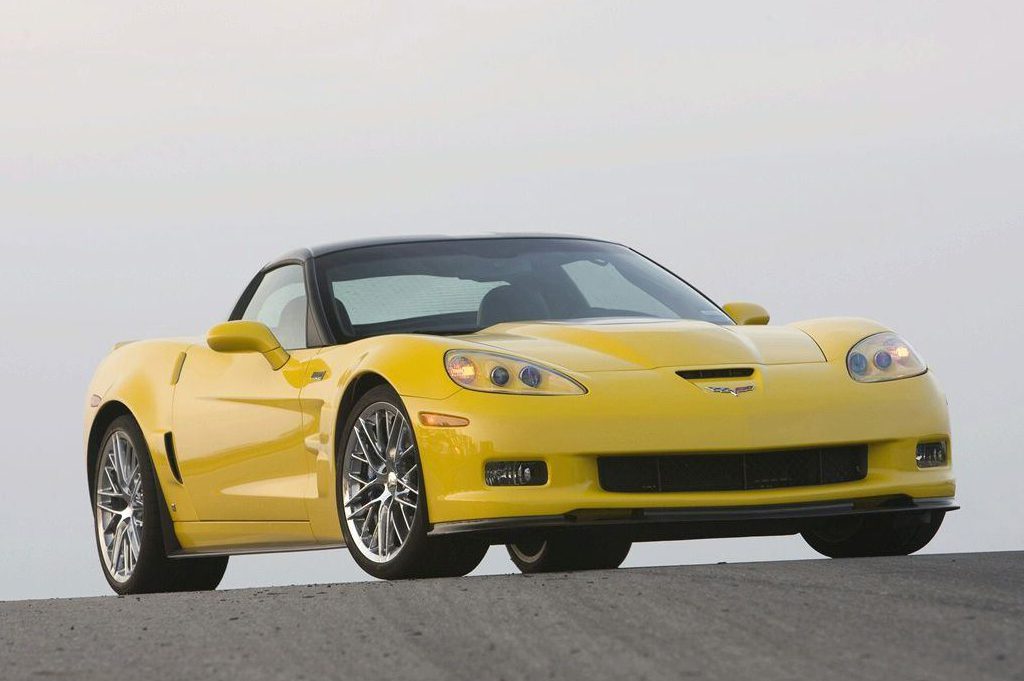 2009 Chevrolet Corvette ZR1 Front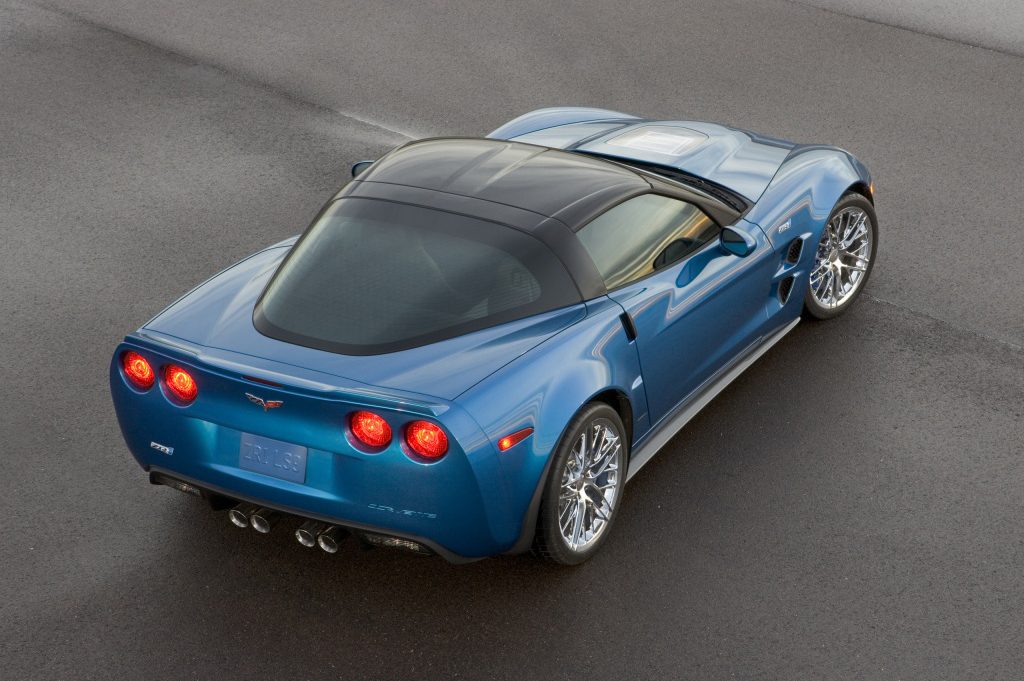 2009 Chevrolet Corvette ZR1 Rear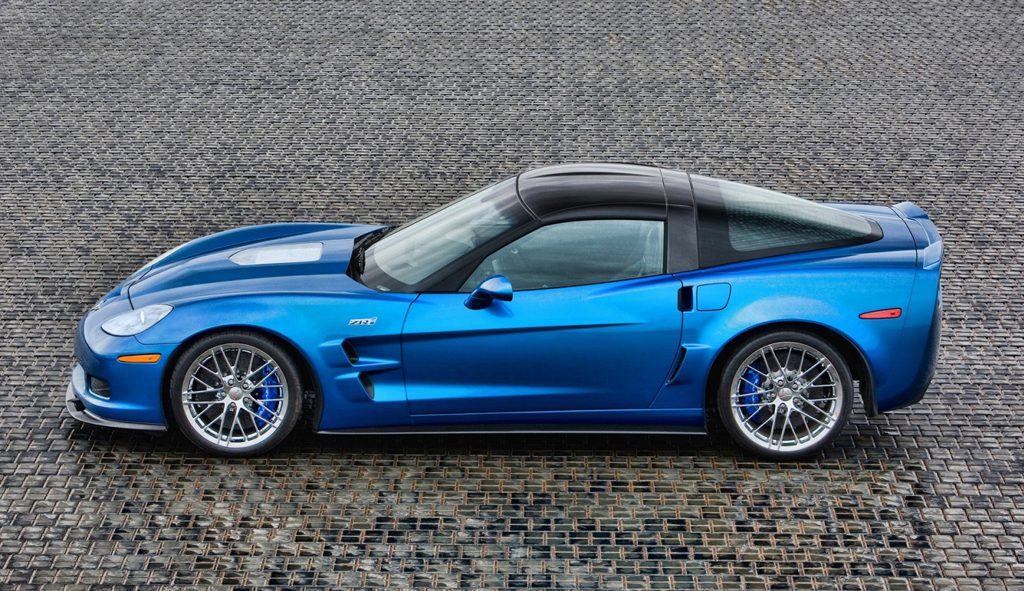 2009 Chevrolet Corvette ZR1 Profile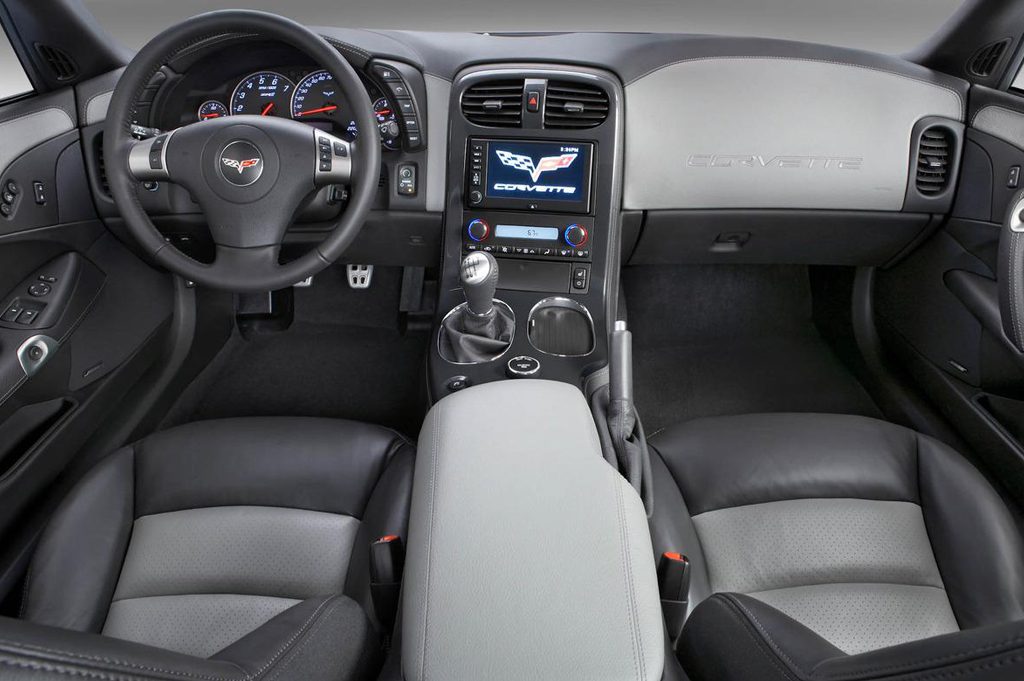 2009 Chevrolet Corvette ZR1 Interior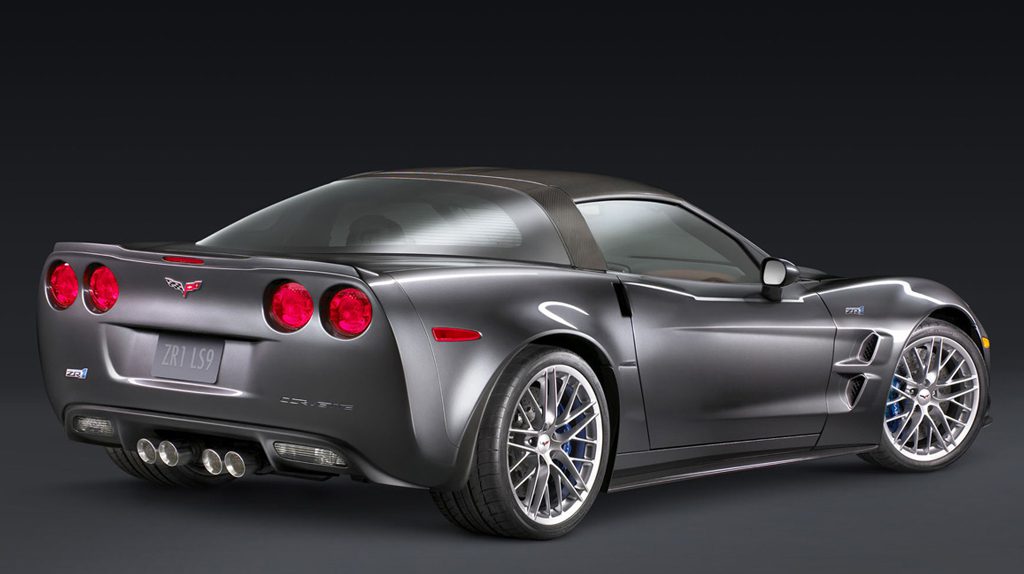 2009 Chevrolet Corvette ZR1 Rear-2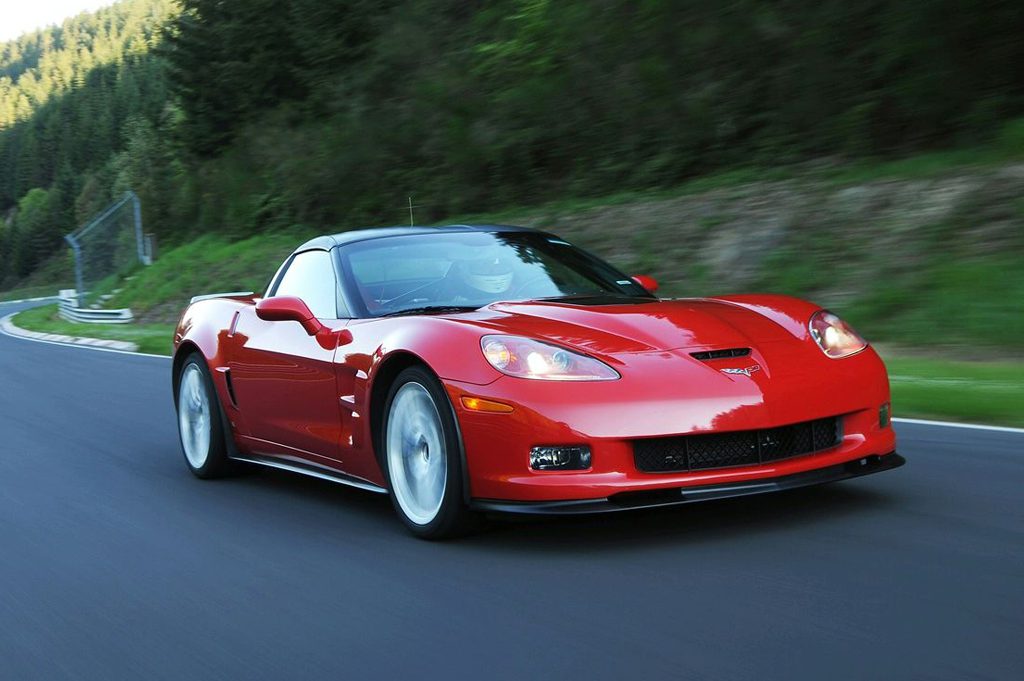 2009 Chevrolet Corvette ZR1 Front-2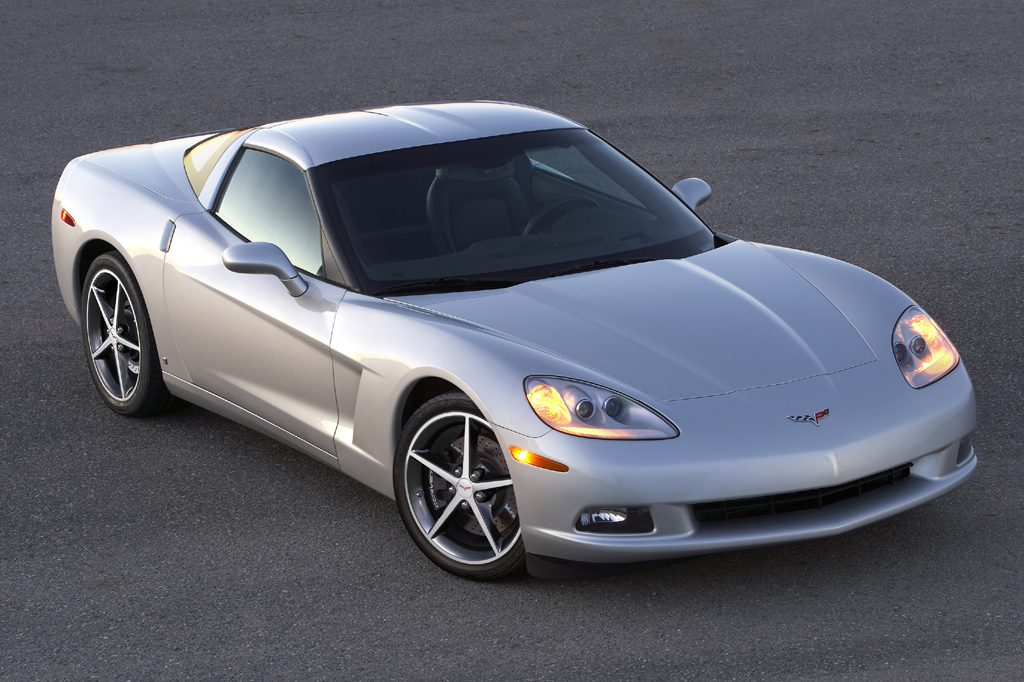 2011 Chevrolet Corvette Front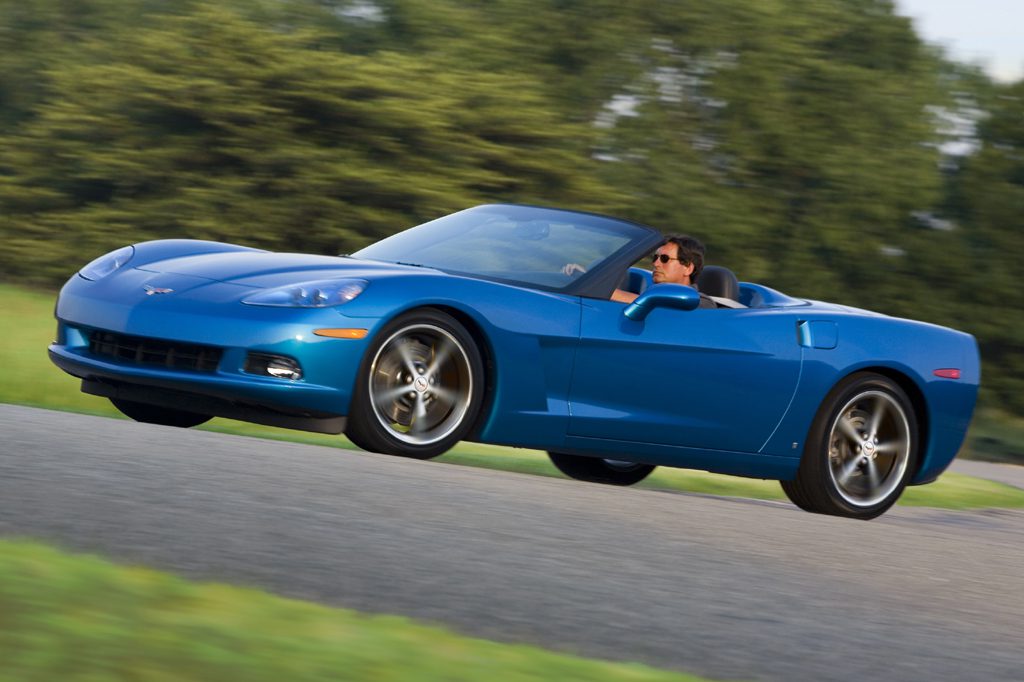 2011 Chevrolet Corvette Profile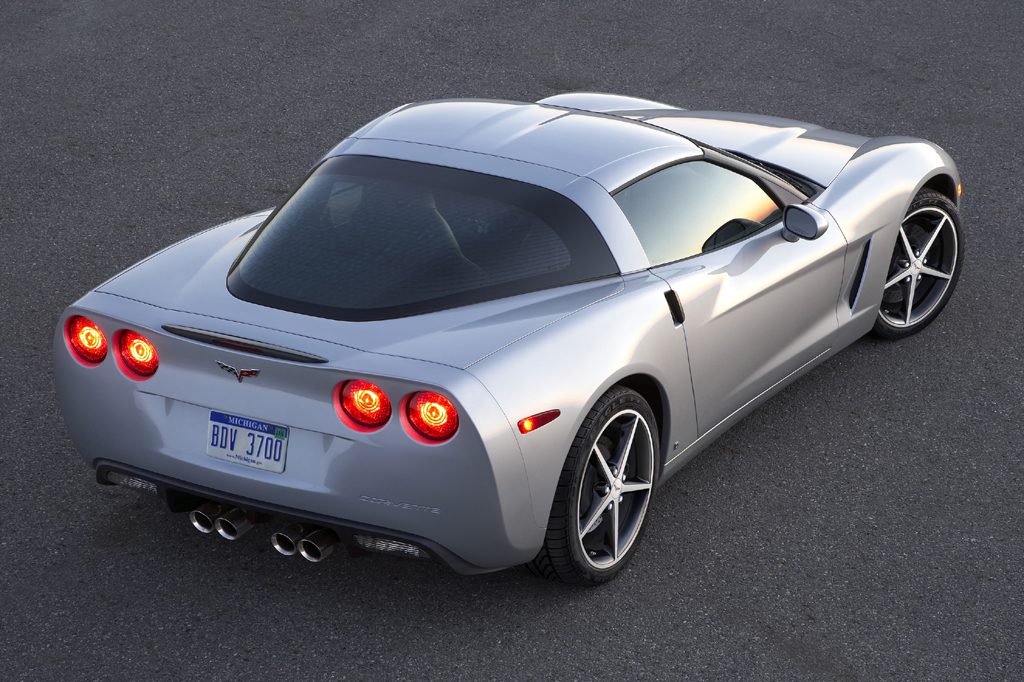 2011 Chevrolet Corvette Rear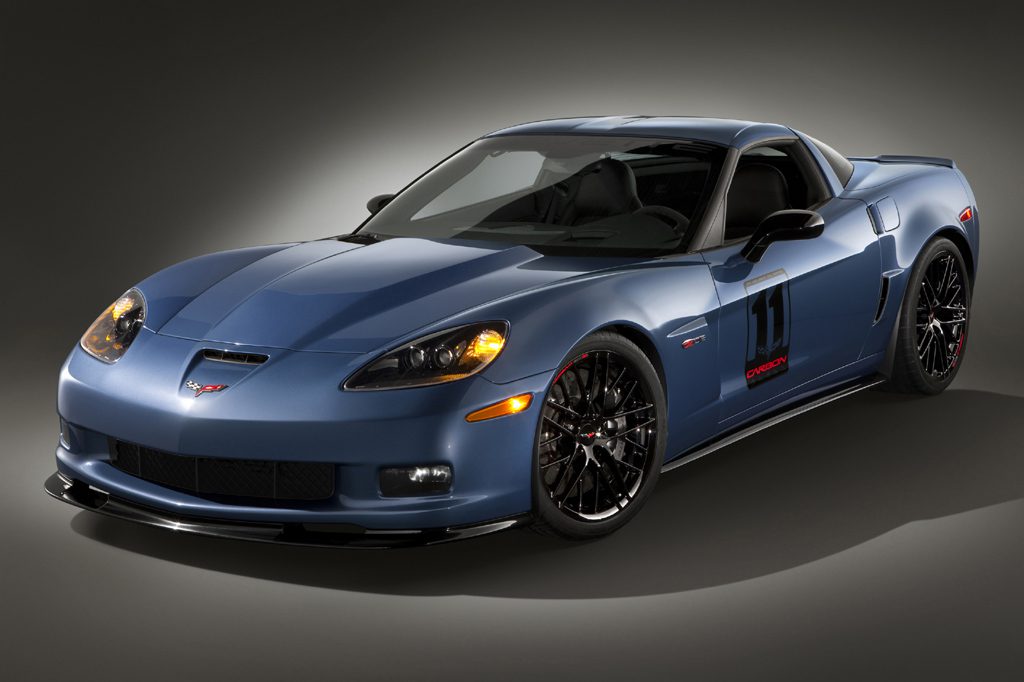 2011 Chevrolet Corvette Front-2
Pros:

Acceleration
Steering/handling
Brake performance

Cons:

Fuel economy
Passenger room
Quietness
The Best Buy (2005-12) Corvette is fast fun, with the Z06 and ZR1 being among the fastest cars in the world. Avoid the harsh-riding Z51 suspension, and all models are reasonably practical daily drivers that cost thousands less than rival sports cars with similar performance.
Overview
Chevrolet revamped its 2-seat sports car for 2005 with revised styling, more power, and new features. Dubbed the C6 to denote Corvette's 6th design generation since 1953, the '05 came as a hatchback coupe with lift-off roof panel or as a convertible with a fabric soft top and heated glass rear window. A power top was newly available.
Wheelbase grew 1.2 inches vs. the 1997-2004 C5, but overall length shrunk 5 inches. Fiberglass body panels again clothed a metal structure. The sole engine was a 400-hp 6.0-liter V8, up 50 hp from the C5's 5.7-liter V8. Transmission choices remained a 6-speed manual or 4-speed automatic. Standard were ABS, traction/antiskid control, and two suspension options. GM's Magnetic Selective Ride Control automatically adjusted firmness to match road surfaces within driver-selectable Touring and Sport modes. A Z51 package had a firmer nonadjustable suspension, larger brakes, and, with automatic transmission, acceleration-enhancing gearing. Standard run-flat tires returned, but wheel diameter grew an inch to 18 front, 19 rear. Front side airbags were standard on the convertible, optional on the coupe. Xenon headlamps were newly standard, as was keyless access and ignition. New options included OnStar assistance, navigation system, and satellite radio. Heated seats and a head-up display that projects gauge readouts onto the windshield were optional.
Yearly Updates
2006 Corvette
The high-performance Z06 returned to the Corvette lineup for 2006. Sporting a 505-hp 7.0-liter V8 engine and 6-speed manual transmission, the Z06 was the most powerful Corvette ever produced. On base models, a new 6-speed automatic transmission replaced the previous 4-speed.
2007 Corvette
Corvette carried over unchanged.
2008 Corvette
The 2008 Chevrolet Corvette got a new base engine with more power. Base models got a new 430-hp 6.2-liter V8 engine that replaced a 400-hp 6.0-liter V8. An optional "dual-mode" exhaust system increased horsepower to 436.
2009 Corvette
A new ZR1 marked the return of an ultra-high-performance model to this American sports car icon. It came only as a coupe with a 638-hp supercharged 6.2-liter V8. The rest of the 2009 Corvette lineup was largely unchanged.
2010 Corvette
The 2010 Chevrolet Corvette lineup gained a new model, the Grand Sport. Grand Sport, which replaced the Z51 option package, included specific styling cues, suspension tuning, brakes, and transmission gearing.
2011 Corvette
The 2011 Chevrolet Corvette got some new performance options and a limited-edition trim, the Carbon, for the Z06 model.
2012 Corvette
A Centennial Special Edition Package for the 2012 Chevrolet Corvette marked the company's 100th anniversary. It included GM's Magnetic Ride Control suspension and unique trim, and was offered on all Corvette models. Furthermore, some high-tech features such as wireless cell-phone link and head-up instrument display that were previously available only on high-end models were now offered on lower-line models as well.
2013 Corvette
Chevrolet used the sixth-generation (C6) car to celebrate its 60th anniversary in 2013. The centerpiece of this milestone was the 427, which was essentially an amalgamation of the top-line Grand Sport, Z06, and ZR1 trim levels. It and all other 2013 Corvettes were available with a 60th Anniversary Package that contains unique items to help all potential buyers celebrate this iconic car's history. The rest of the Corvette lineup saw minor trim or otherwise no significant changes, pending the seventh-generation 'Vette (C7) that arrived as a 2014 model.