Compact pickup truck; Built in USA
longitudinal front-engine/front- or 4-wheel drive
Good condition price range: $6,400 – $16,200*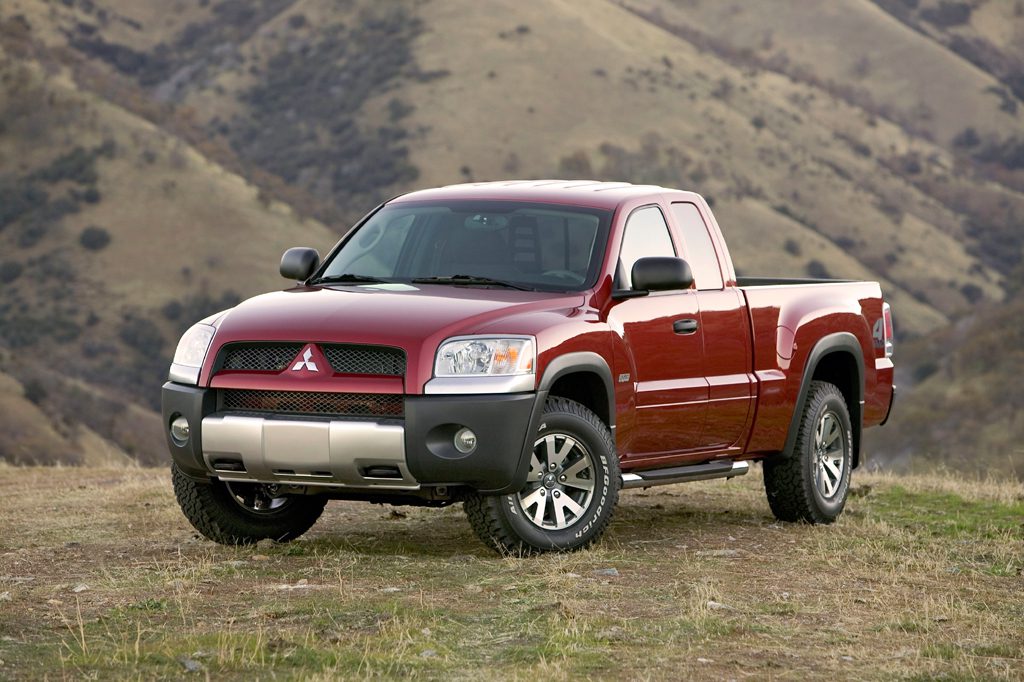 2006 Mitsubishi Raider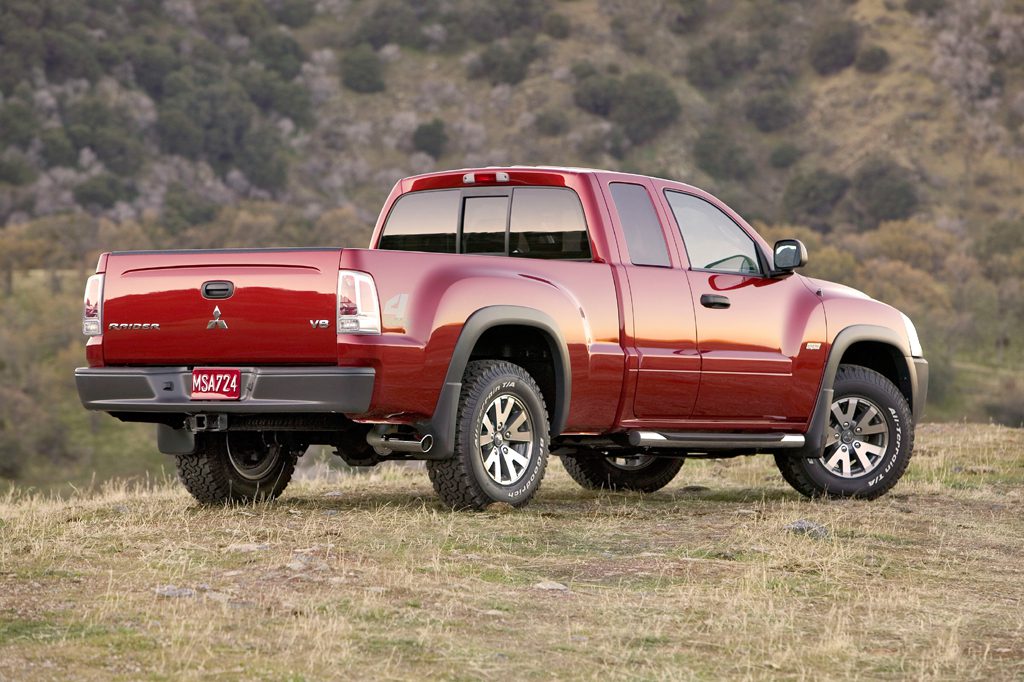 2006 Mitsubishi Raider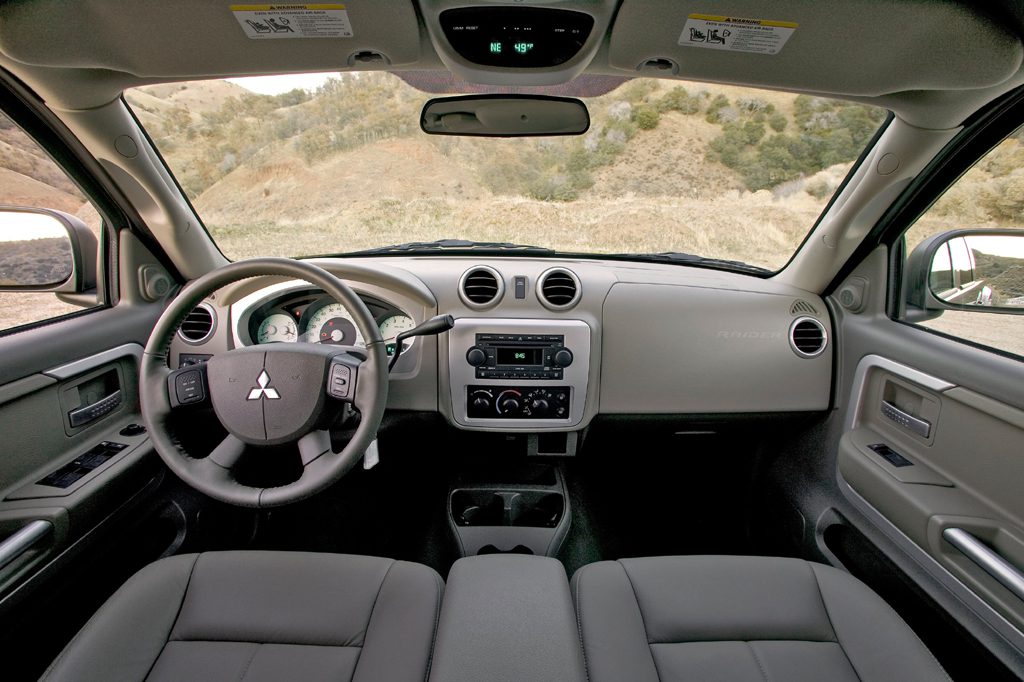 2006 Mitsubishi Raider
Pros:

Front-seat room and comfort
Ride

Cons:

Acceleration (V6)
Rear-seat room and comfort
Steering/handling
Brake performance
Mitsubishi's Raider and the similar Dodge Dakota impress for their refinement, available dry-surface 4WD, and curtain side airbag security. We advise a V8 model as a terrific choice if you tow or do heavy hauling, but don't want the bulk of a true large pickup. Six-cylinder versions are best suited to light-duty chores, but any Raider or Dakota is rather big for easy daily commuting. Mitsubishi offered more generous warranty coverage than Dodge, but has been hampered by a spottier dealer network and uncertain resale value. Of course, meager resale value (especially for extended-cab Raiders) translates to better prices on the used-car market.
Overview
Mitsubishi added a compact pickup truck to its lineup for 2006, competing against the Ford Ranger, Nissan Frontier, and Toyota Tacoma. Pickups with a Mitsubishi badge had not been offered in the U.S. market since 1996.
Essentially a restyled Dodge Dakota, the Raider shared that model's drivetrains and general dimensions. Raiders came in extended-cab and double-cab body styles; a regular cab was not offered. Extended-cabs had a 6.5-foot cargo bed and rear-hinged back doors that did not open independently of the fronts. Double-cabs had a 5.3-foot bed and four conventional side doors.
LS and DuroCross trim levels were offered in both body styles. An uplevel XLS model was unique to the double cab.
A 210-horsepower V6 was standard except on the XLS. Standard on the XLS and optional for the DuroCross was a 230-horsepower V8. A six-speed manual transmission was standard on LS; a four-speed automatic was optional for LS and standard on the DuroCross V6. Only a five-speed automatic accompanied V8 Raiders.
LS and DuroCross were available with rear-wheel drive or four-wheel drive with low-range gearing. The 4WD setup should not be left engaged on dry pavement. The XLS came standard with all-wheel drive that included low-range gearing.
Traction control was not available. Rear-wheel antilock brakes were standard; four-wheel ABS was available. Head-protecting curtain side airbags that covered both seating rows were standard on the XLS, but otherwise unavailable. Satellite radio and Bluetooth capability, which used the audio system as a hands-free link to cell phones, were available.
Yearly Updates
2007 Raider
Raider buyers no longer had the option of a V8 engine or all-wheel drive. All models came only with the 210-horsepower V6. A six-speed manual gearbox was standard, except for extended-cabs. Four-speed automatic was standard on Double Cabs, optional for the extended-cab. LS Double Cabs offered four-wheel drive that includes low-range gearing-not intended for dry pavement. Curtain airbags and leather upholstery no longer were available.
2008 Raider
The 2008 Mitsubishi Raider got a revised dashboard but was otherwise unchanged.
2009 Raider
The 2009 Mitsubishi Raider was largely unchanged.