Premium compact car; Built in Germany
2-door convertible
2-door coupe
4-door sedan
4-door wagon
longitudinal front-engine/rear- or all-wheel drive
Good condition price range: $12,000 – $59,500*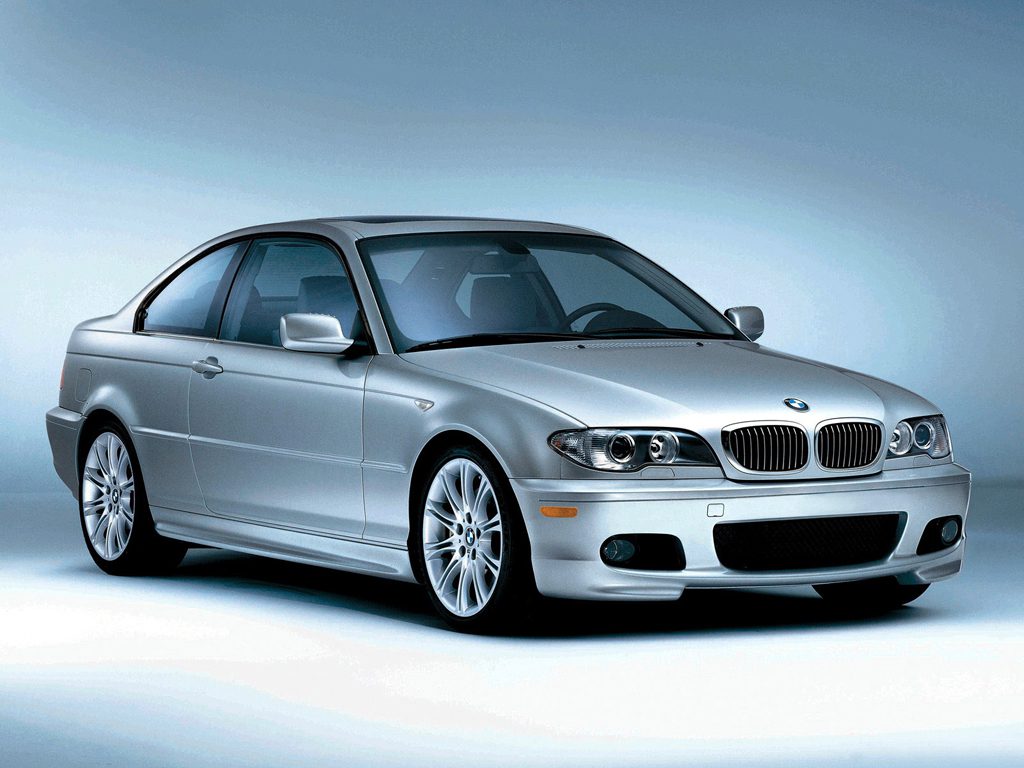 2006 BMW 3-Series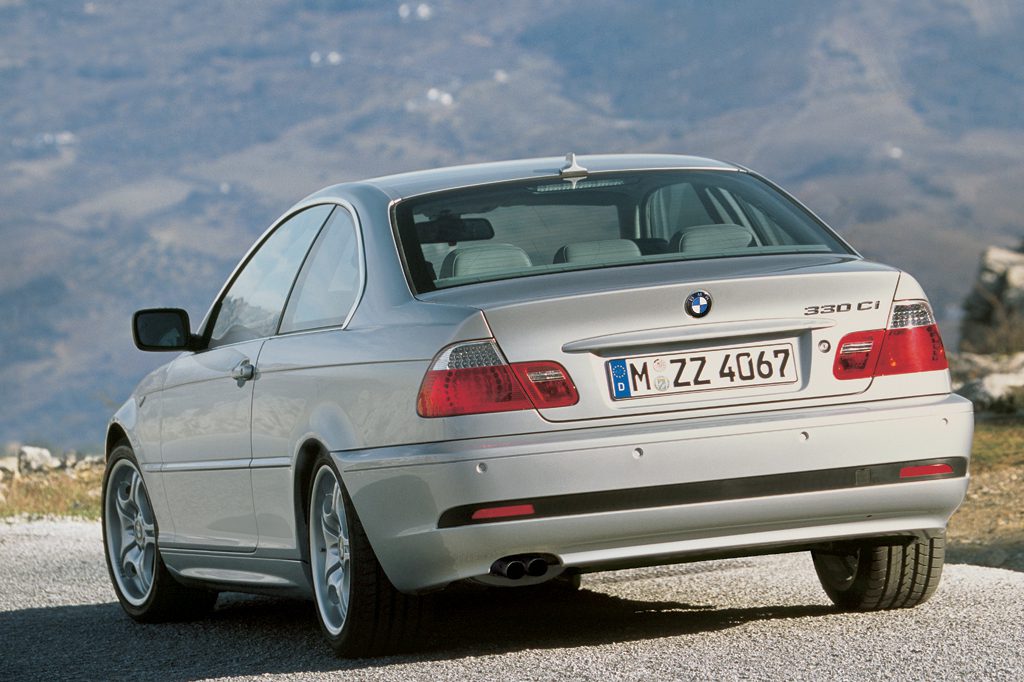 2006 BMW 3-Series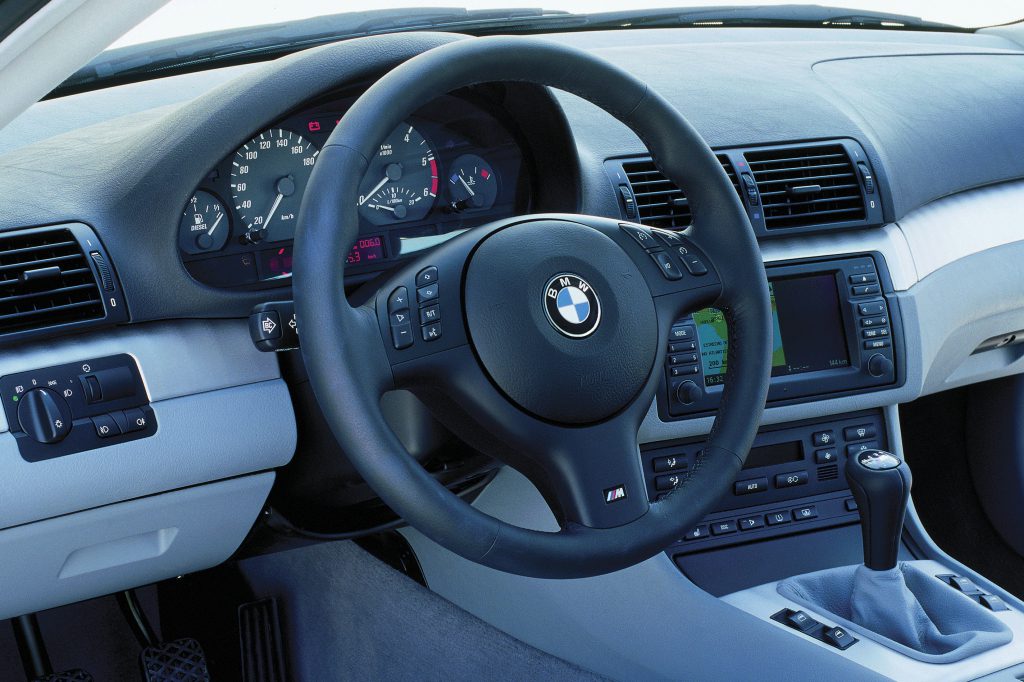 2006 BMW 3-Series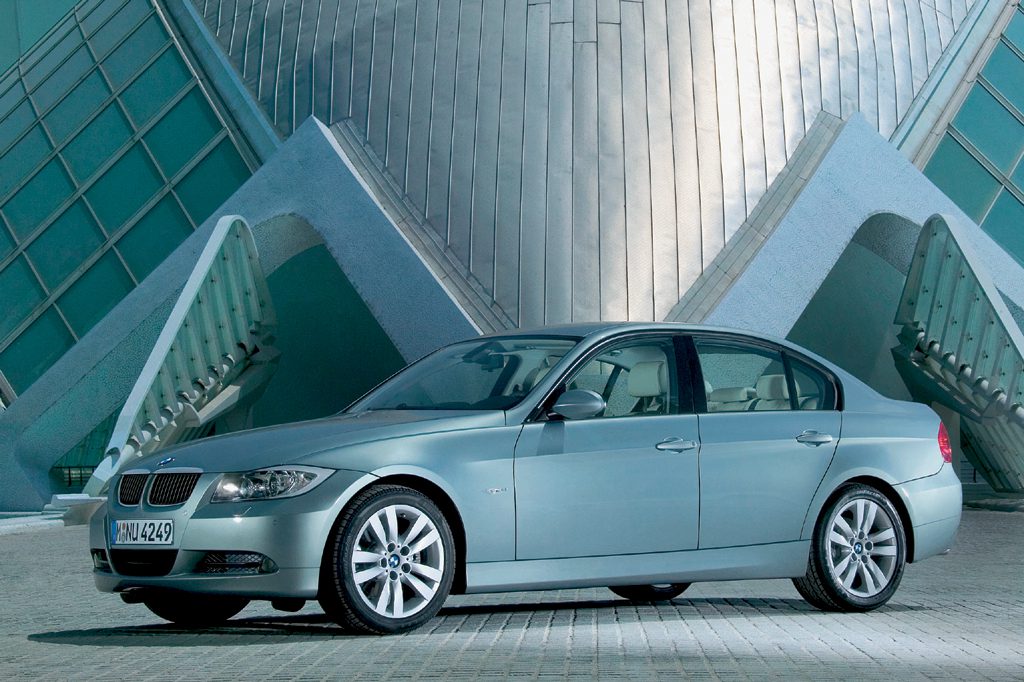 2006 BMW 3-Series
Pros:

Acceleration
Front-seat space and comfort
Quietness
Ride (sedan)
Steering/handling

Cons:

Cargo room
Complicated top mechanism
Back-seat space and comfort
More power and interior room yield a 3-Series that has matured without losing its sporty character. Expanded availability of AWD, too, has made it more appealing than ever. Base new-car prices have been reasonable for this class. Though BMW charged extra for popular amenities, making the 3-Series more expensive than many competitors, feature for feature, it's still a Best Buy value for its resolute focus on balanced performance.
Overview
BMW began redesigning its most popular lineup for 2006, giving it new styling and more power, along with BMW's iDrive control system as an option. A new premium compact sedan went on sale in mid-2005, as a 2006 model. A new wagon emerged in the fall of 2005. The 2006 3-Series sedan and wagon were 1.4 inches longer in wheelbase, 2.2 inches longer overall, and 3 inches wider than the 1999-2005 versions. Rivals to the 3-Series included the Acura TL, Infiniti G35, and Saab 9-3.
Every 2006 sedan and wagon had an inline 3.0-liter six-cylinder engine. All-wheel drive was available on sedans and standard on wagons; AWD models were designated with an "xi" suffix. Others had rear-wheel drive.
BMW's 325i and 325xi models had 215-horsepower engines, up from 184 in the last generation's 2.5-liter six. Wagons were available only as the 325xi. The 330i and 330xi models had 255 horsepower (30 more than the prior generation). For all, a six-speed manual transmission was standard, with a six-speed automatic optional.
All 2006 3-Series sedans included a sunroof, traction/antiskid control, front torso side airbags, and head-protecting tubular side airbags that covered both seating rows. Wagons had a larger "panoramic" sunroof. Also standard were a tire-pressure monitor, run-flat tires, and dual-zone automatic climate control.
Steering-linked xenon headlights were optional on 325s, standard on 330 models. An optional Sport Package included a sport suspension and 17-inch tires, to replace standard 16-inchers on 325s, or 18-inch tires versus 17s on 330 models. Active Steering, which electronically varied steering ratio and assist, was optional. BMW's iDrive, which used a console "joystick" knob to control entertainment, navigation, communication, and some climate functions, came with the available navigation system.
Other options included leather upholstery, heated front seats, rear obstacle detection, and satellite radio. Also offered were adaptive cruise control, designed to maintain a set following distance; keyless ignition; and BMW Assist emergency and concierge service. The latter included an interface to use the audio system as a hands-free, wireless link to cell phones.
Coupes and convertibles continued unchanged into 2006 with the design that had been introduced for 1999, awaiting a redesign for the 2007 model year.
Yearly Updates
2007 3-Series
BMW's coupe was redesigned for 2007, following the lead of the sedan and wagon. Coupes had their own styling, however, and were available with all-wheel drive for the first time. Measuring 3.6 inches longer overall and 1.7 inches wider than its predecessor, the coupe was also more than 200 pounds heavier.
Renamed this year with more powerful engines, coupes and sedans came in 328i trim with a 215-horsepower six-cylinder, 328xi with that engine and all-wheel drive, and 335i with a turbocharged 300-hp engine that replaced the prior 255-hp powerplant. Wagons were offered in 328i and 328i guise, but not with the turbo. A six-speed manual transmission was standard; six-speed automatic optional.
Steering-linked xenon headlights were standard on coupe and 335i sedans, optional on others. Rear-drive coupes got a firmer suspension and seats with extra side bolstering; those items were available in a Sport Package for rear-drive sedans and wagons.
A redesigned convertible arrived in spring 2007. For the first time, BMW offered an open-roof model that was actually a retractable hardtop, similar to the Volvo C70 and Volkswagen Eos. A complex mechanism automatically stowed the multi-panel metal roof into the trunk. Needless to say, trunk space suffered severely with the top down.
2008 3-Series
The 2008 BMW 3-Series line, anchored by the 328i, the 335i, and the all-wheel-drive 328xi and 335xi, got only minor changes, but added a high-performance M3 at midyear. The new M3 came in coupe, sedan, and convertible and got power from a 414-hp 4.0-liter V8.
2009 3-Series
The 2009 BMW 3-Series sedans and wagons got their first diesel engine along with slightly freshened interior and exterior styling. New for 2009 was the rear-drive 335d with a 265-hp 3.0-liter turbodiesel 6-cylinder that was emissions legal in all 50 states.
2010 3-Series
The 2010 BMW 3-Series was largely unchanged.
2011 3-Series
The 2011 BMW 3-Series coupe and convertible got freshened styling and a new sports trim level. New for 2011 were the sport-themed 335is coupe and convertible; they were powered by a 320-horsepower 3.0-liter turbocharged 6-cylinder engine mated to a seven-speed automatic transmission. Note that the sedan was redesigned for 2012, but the coupe and convertible carried on in this form through the 2013 model year, and the wagon carried on through 2012.