Premium midsize car; Built in Mexico
transverse front-engine/front- or all-wheel drive
Good condition price range: $9,200 – $30,700*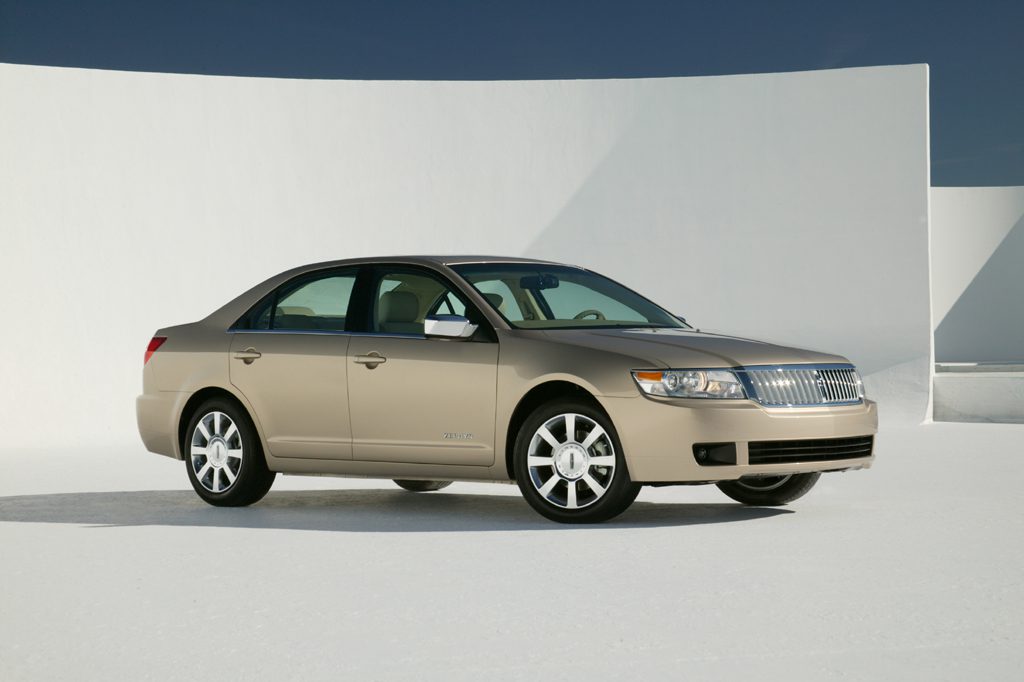 2006 Lincoln Zephyr/MKZ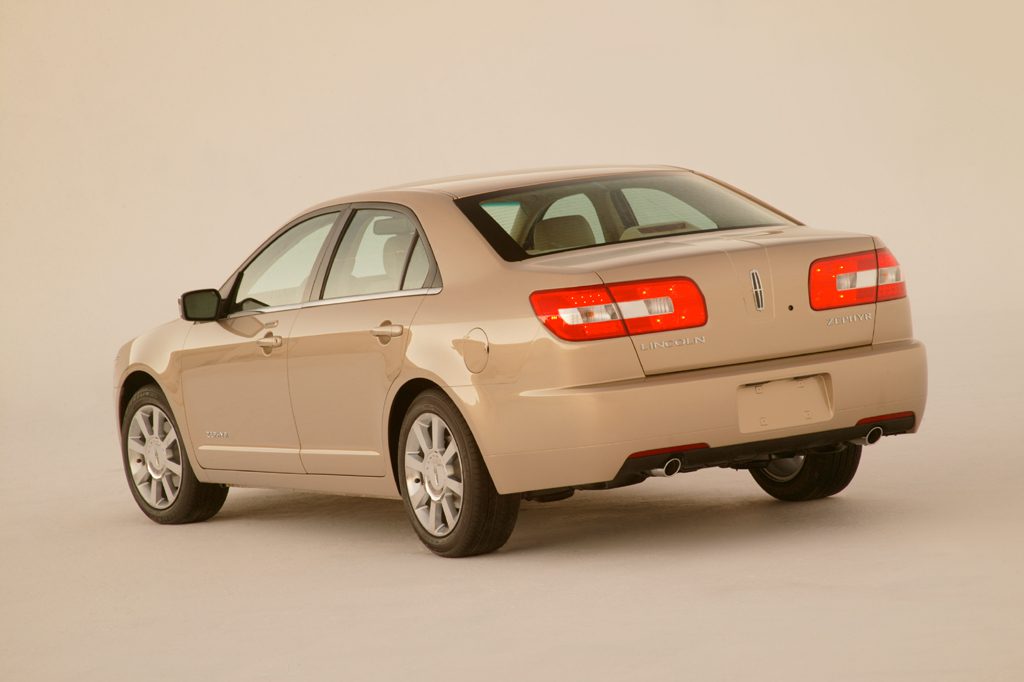 2006 Lincoln Zephyr/MKZ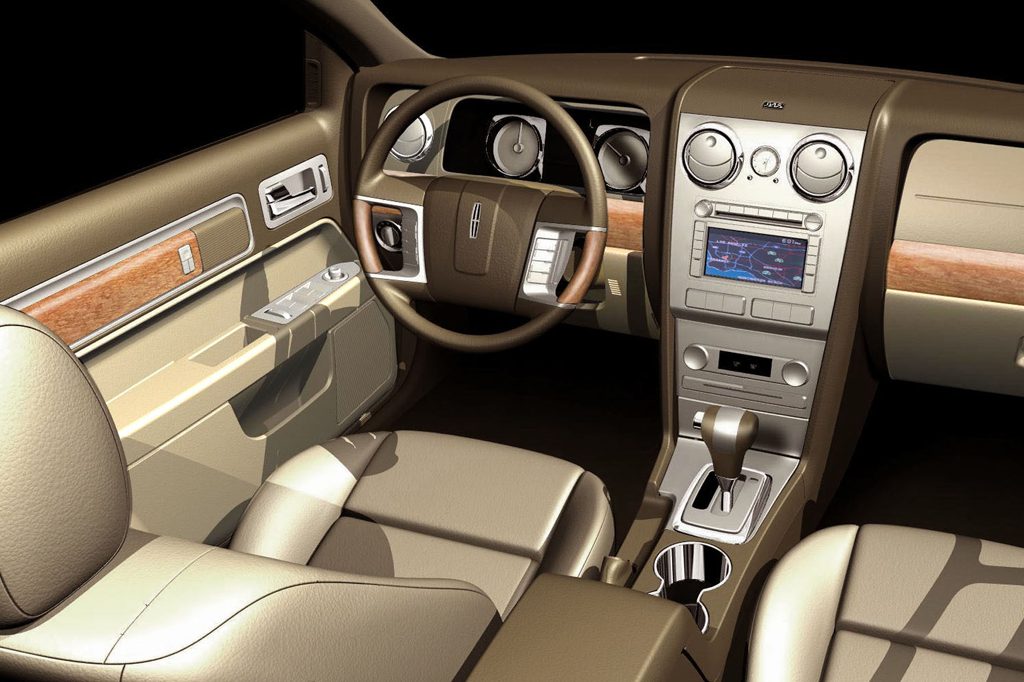 2006 Lincoln Zephyr/MKZ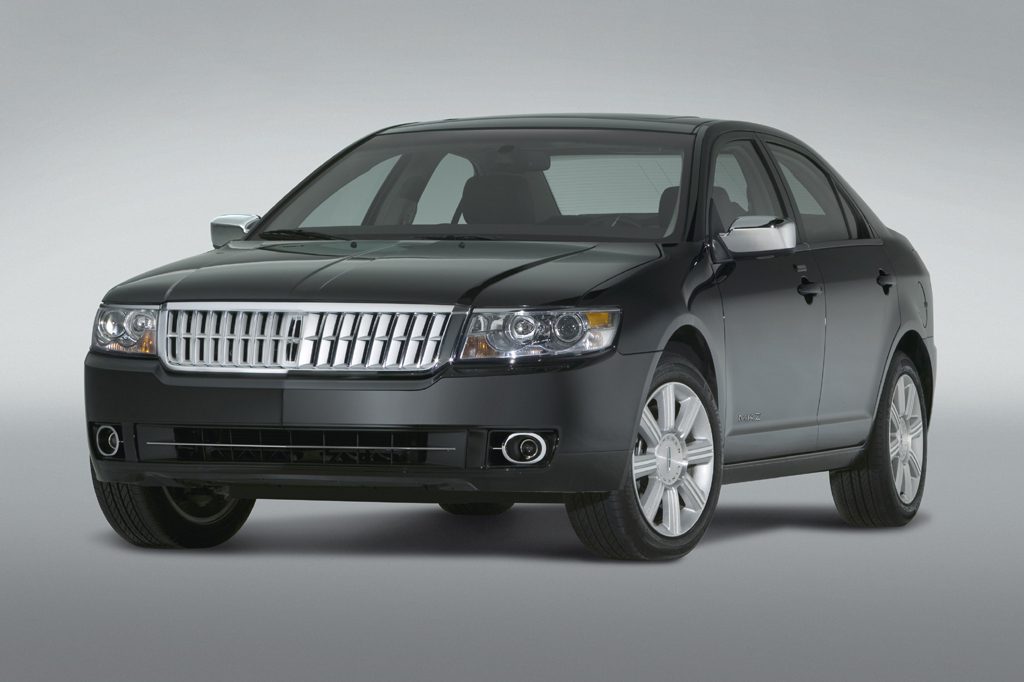 2007 Lincoln Zephyr/MKZ
Pros:

Control layout
Handling
Passenger room
Quietness
Ride

Cons:

Cargo room
Maneuverability
Seat comfort (front-seat while cornering)
Acura's TL is sportier and the Lexus ES 330, which Lincoln targeted with the Zephyr, is more refined. Still, with its smooth ride and upscale appointments, Lincoln's appealingly-priced newest model serves as an appealing first rung on the luxury ladder. As a premium midsize sedan that tilts toward comfort rather than sportiness, Zephyr's MKZ successor aims even more squarely at Lexus. And it's a good match for roominess, quietness, and overall performance, augmented by available all-wheel drive. Yes, an ES is not only more refined, but has a more established reputation for reliability. But Lincolns cost considerably less secondhand. Absence of an antiskid system, though, is an embarrassing omission in the premium midsize car category.
Overview
Lincoln introduced its smallest car ever for 2006, borrowing its name from a Lincoln model of the 1930s. Equipped with a V12 engine, that early-day Zephyr had given Lincoln–then known mainly for costly luxury motorcars–a first-time presence in the family-sedan market.
Younger buyers were the target audience for the revived Zephyr. Sized and priced below Lincoln's rear-wheel-drive LS (which soon would expire), the "entry-level" 2006 Zephyr was essentially a luxury-equipped version of the new front-drive Ford Fusion and Mercury Milan midsize sedans. All three shared their basic architecture with the Mazda 6 from Ford's Japanese affiliate, but the Zephyr weighed about 300 pounds more than a Fusion or Milan.
Considered a midsize sedan, the 2006 Zephyr came in a single trim level that included a 221-horsepower V6 engine and six-speed automatic transmission. Standard equipment included antilock braking, traction control, 17-inch alloy wheels, front torso side airbags, and head-protecting curtain side airbags. Leather upholstery and dual-zone climate control were included, too.
Only six options were offered. Available were chrome wheels, xenon headlamps, a sunroof, heated/cooled front seats, and a navigation system. Lincoln said the Zephyr could tow more than 3500 pounds. Zephyr's rivals included the Acura TL, Cadillac CTS, Infiniti G35, and Lexus ES 330/350.
Yearly Updates
2007 MKZ
To the surprise of many, in the industry as well as potential buyers, Lincoln changed the name of its latest sedan from Zephyr to MKZ for the 2007 model year. All-wheel drive was newly available, styling was revised, and a larger V6 engine produced 42 more horsepower–now rated at 263. The Ford Fusion and Mercury Milan stuck with the prior 221-hp V6. The new front end featured a refined "waterfall" grille, and the MKZ rode on new 17-inch, eight-spoke machined aluminum wheels.
2008 MKZ
The 2008 Lincoln MKZ got a few new standard features. Previously optional rear obstacle detection and heated and ventilated front seats became standard on the 2008 MKZ.
2009 MKZ
MKZ gained an antiskid system as a newly-standard safety feature.
2010 MKZ
The 2010 Lincoln MKZ received freshened exterior and interior styling and some new features. Newly offered on the 2010 Lincoln MKZ was blind-spot alert. The system also incorporates Ford's "Cross Traffic Alert," which activates when the transmission is in reverse; it detects any traffic moving toward the vehicle. Also new for 2010 was the Sport Appearance Package, which includes a sport suspension, 18-inch wheels, and specific interior and exterior trim.
2011 MKZ
The 2011 Lincoln MKZ lineup gained a gas/electric hybrid model. Otherwise, this premium-midsize sedan saw no major changes. The Hybrid is front-wheel drive and pairs a 2.5-liter gasoline 4-cylinder engine with a battery-powered electric motor for 191 horsepower total. It can run on one or both of its power sources to balance acceleration and fuel economy. No plug-in charging is required. The Hybrid uses a continuously variable transmission (CVT) that behaves much like an automatic.
2012 MKZ
There were no changes of note to the 2012 Lincoln MKZ.