Premium sporty/performance car; Built in Belgium
transverse front-engine/front-wheel drive
Good condition price range: $6,000 – $29,500*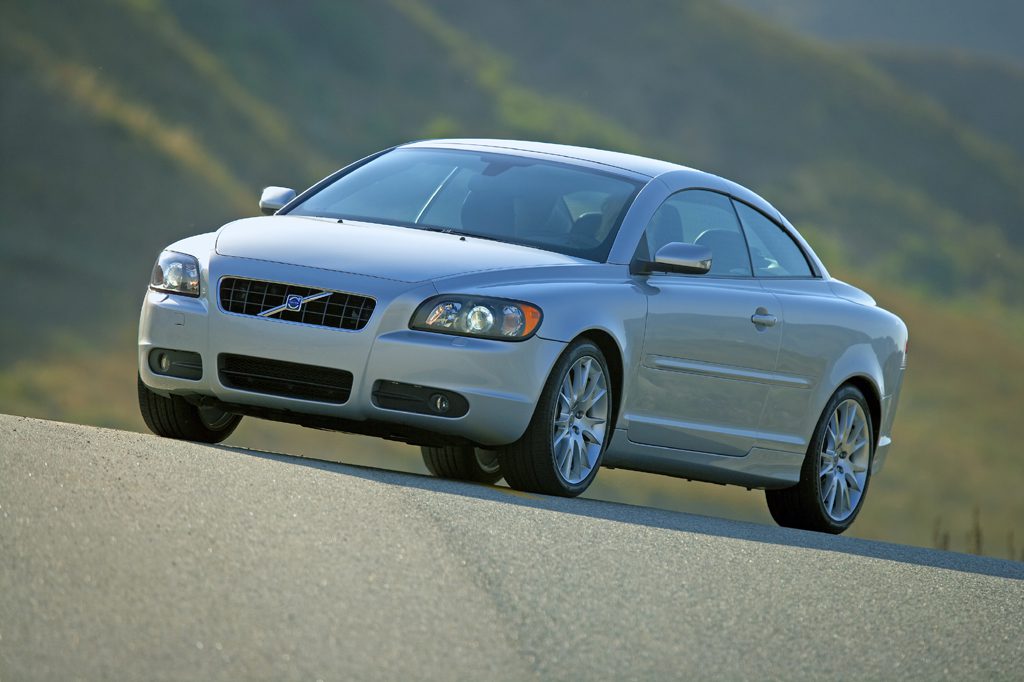 2006 Volvo C70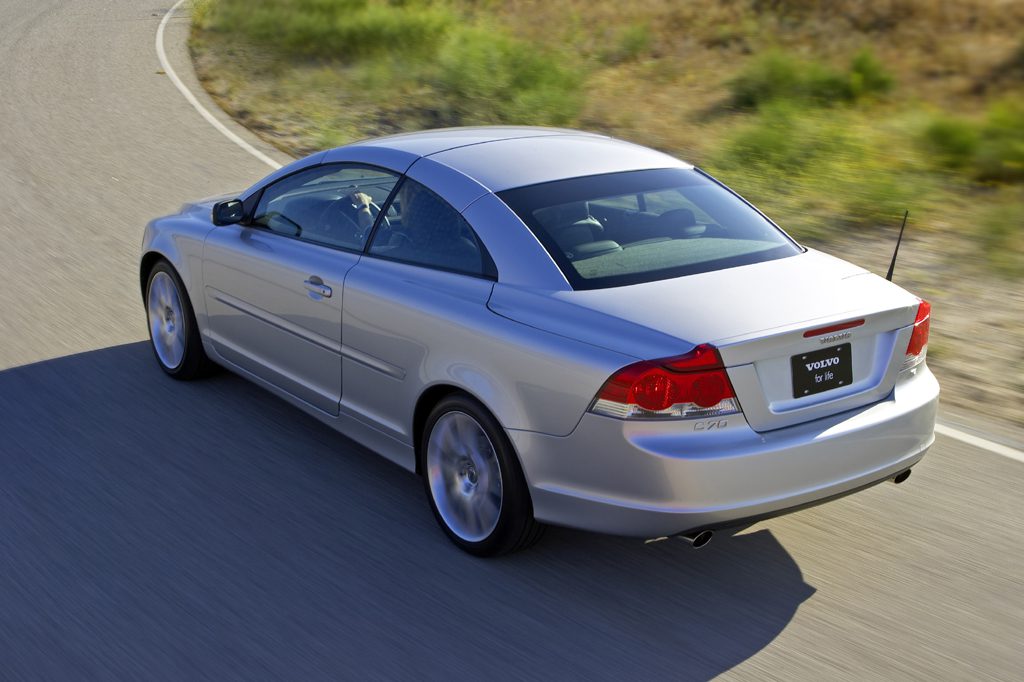 2006 Volvo C70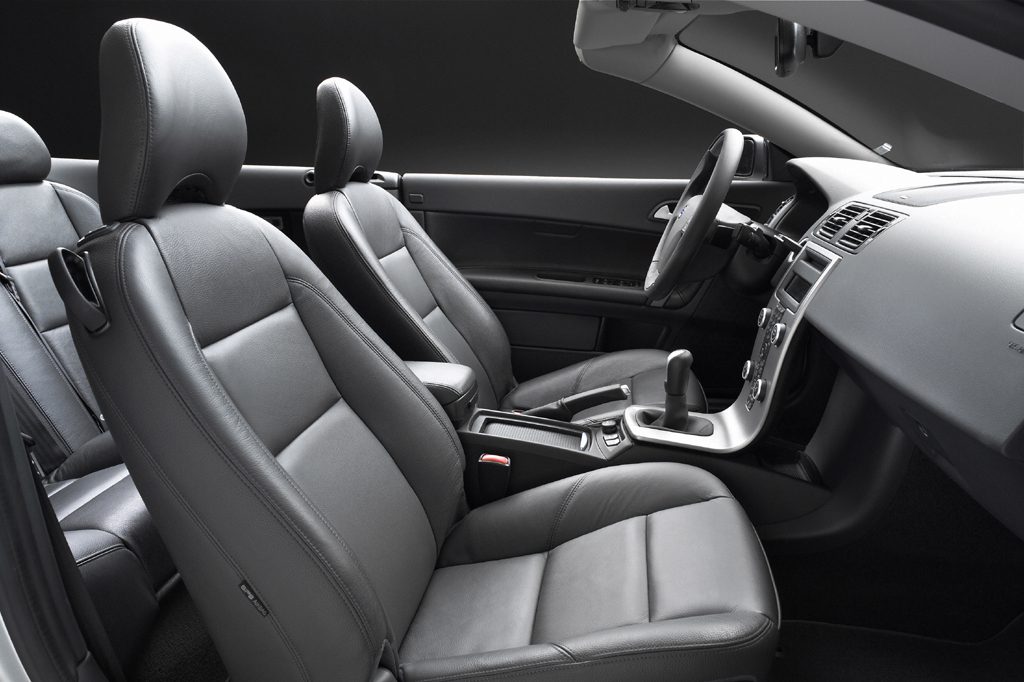 2006 Volvo C70
Pros:

Control layout/materials
Front-seat passenger room and comfort
Steering/handling
Brake performance

Cons:

Cargo room
Back-seat passenger room and comfort
Although it ranks a step below most like-priced convertibles for all-around performance, the C70 is a pleasant, stylish, well-built blend of top-down fun and fixed-roof security. A comfortable ride and decent trunk space (with top up) add to its appeal. However, strong resale value tends to keep secondhand prices on the high side.
Overview
Volvo's C70 had come in convertible form starting in 1998, but that fabric-roofed model and its hardtop-coupe companion disappeared after the 2004 model year. Now, midway through the 2006 model year, the Swedish automaker launched a four-passenger convertible with a retractable hardtop.
This new C70 shared its basic front-wheel-drive architecture and wheelbase with Volvo's front-wheel-drive S40 sedans and V50 wagons, but was somewhat longer and wider to accommodate the three-piece hardtop that powers in and out of the trunk. The 2006.5 model came in a single trim level, called T5, borrowing its 218-horsepower turbocharged five-cylinder engine from the S40/V50 line. Transmissions also were shared: a six-speed manual and optional five-speed automatic, with a manual shift gate.
Standard safety features included specially-designed front side airbags that could pop out of the doors to act as head-protecting curtains in side-impact incidents. Front torso side airbags also were standard. In addition, rollover bars automatically popped up from behind the rear head restraints if sensors detected an imminent tipover. C70s also came with antilock four-wheel disc brakes and antiskid/traction control.
Standard wheels were 17-inch, with 18-inch optional. Among other options were rear obstacle detection, bi-xenon headlamps, and a navigation system with remote control and satellite radio preparation. Leather upholstery was part of a $1395 Premium Package.
With the revived C70, Volvo competed against the Audi A4 Cabriolet, BMW 3-Series convertible, and Saab 9-3 convertible. All three of those had fabric tops rather than a metal roof, though Volkswagen launched a retractable hardtop and BMW would soon do likewise for its 3-Series.
Yearly Updates
2007 C70
MP3 playback capability was added to the in-dash CD changer. Otherwise, little change was evident in the 2007 C70, after its short opening season.
2008 C70
The turbocharged five-cylinder engine was boosted from 218 to 227 horsepower, but there were no other changes of note to the 2008 Volvo C70.
2009 C70
A wireless cell-phone link was newly standard, but the 2009 C70 saw no other changes of note.
2010 C70
The 2010 Volvo C70 saw no major changes.
2011 C70
The 2011 Volvo C70 got freshened exterior and interior styling.
2012 C70
A newly optional Inscription Package included a 250-horsepower version of the 227-hp turbocharged five-cylinder engine, and there were minor interior and exterior styling tweaks for the 2012 Volvo C70.
2013 C70
Changes for the C70's final model year were minor. Rain-sensing windshield wipers and headlamp washers were added to the standard-equipment list. The optional Inscription Package now included wheels with gloss-black accents.