Premium large car; Built in Japan
4-door sedan
4-door sedan
4-door sedan
longitudinal front-engine/rear-wheel drive
Good condition price range: $29,500 – $92,500*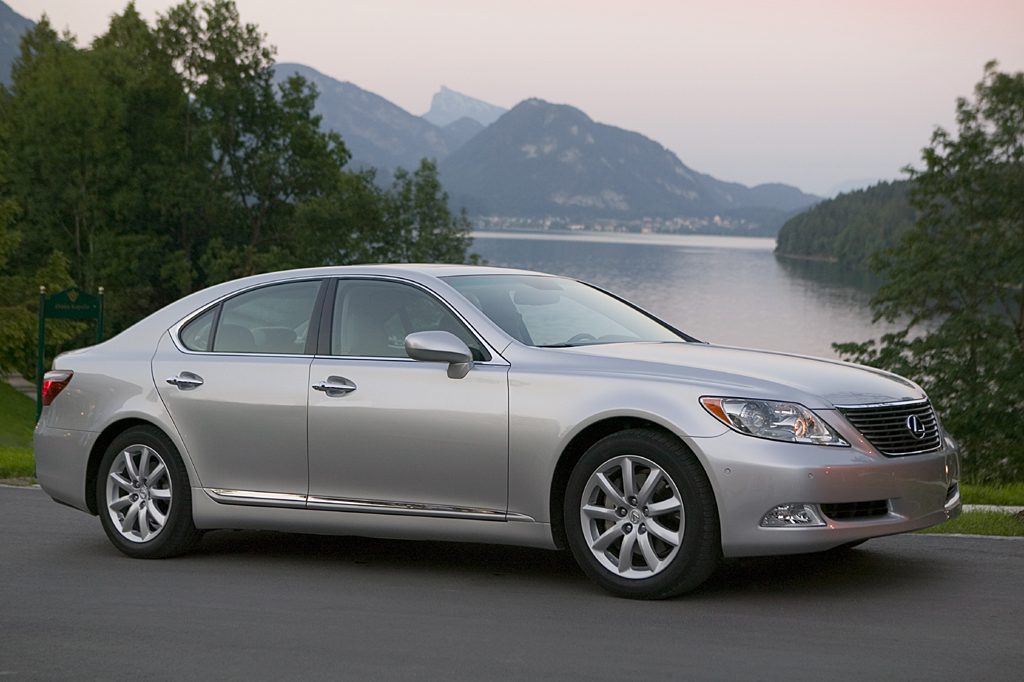 2008 Lexus LS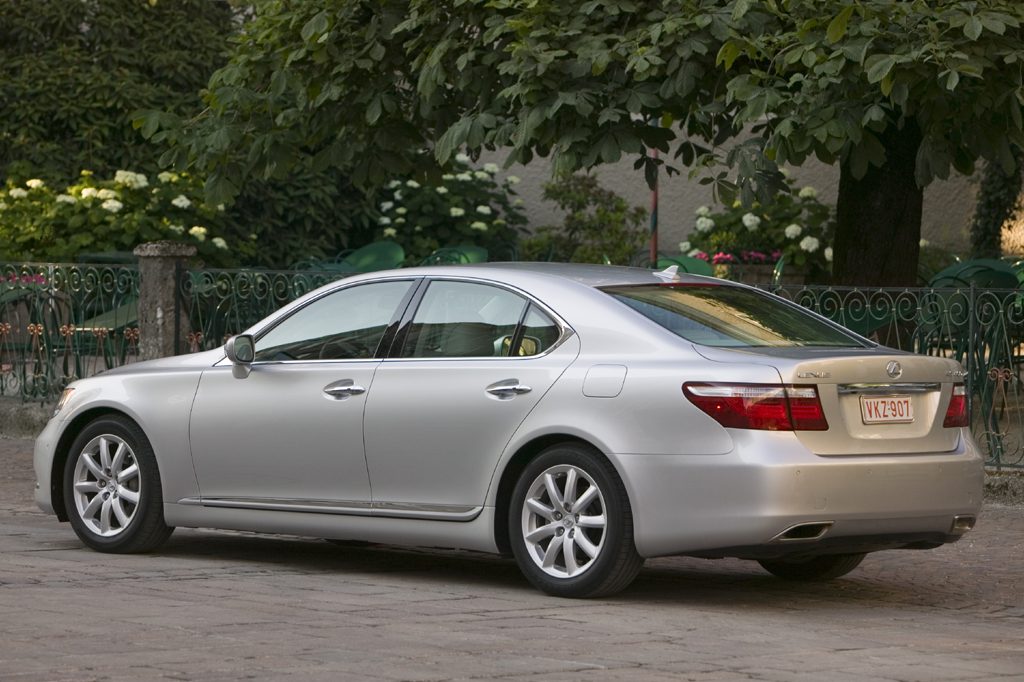 2008 Lexus LS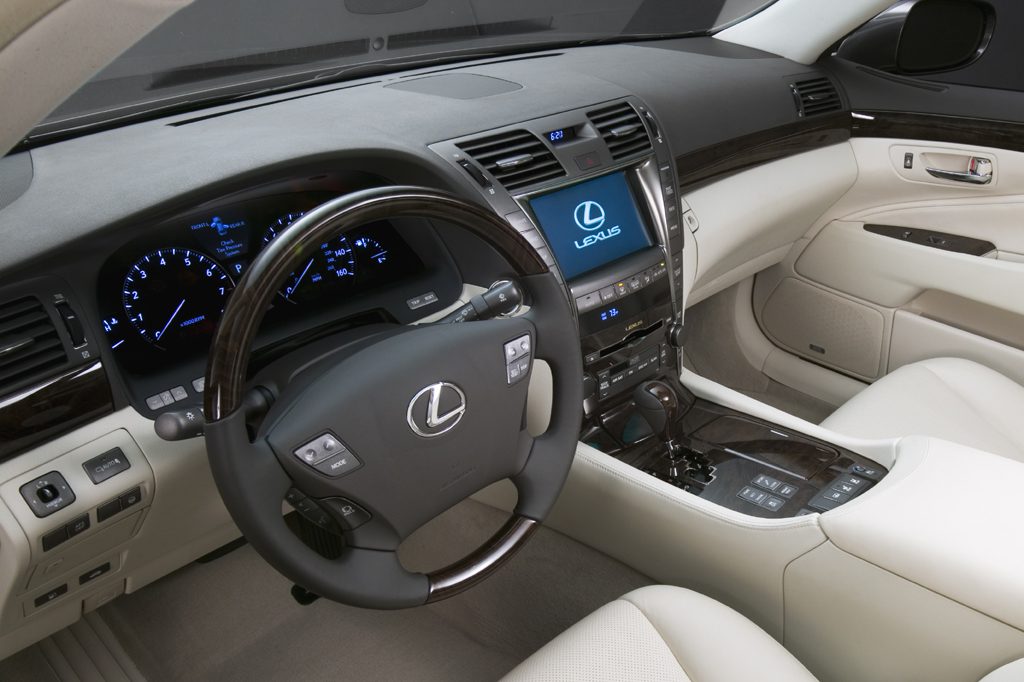 2008 Lexus LS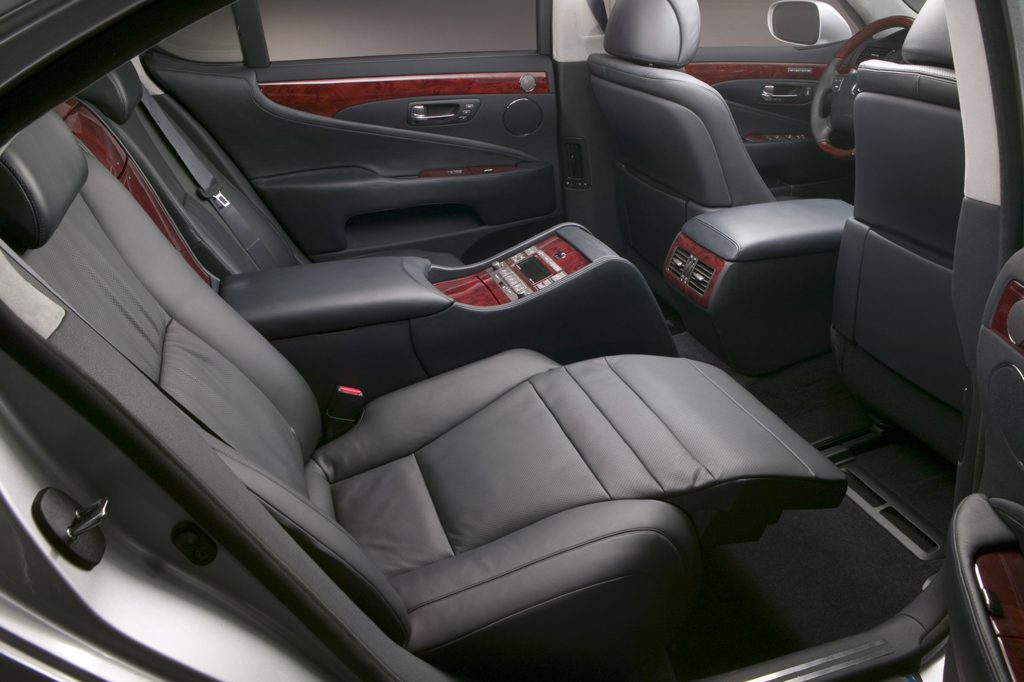 2008 Lexus LS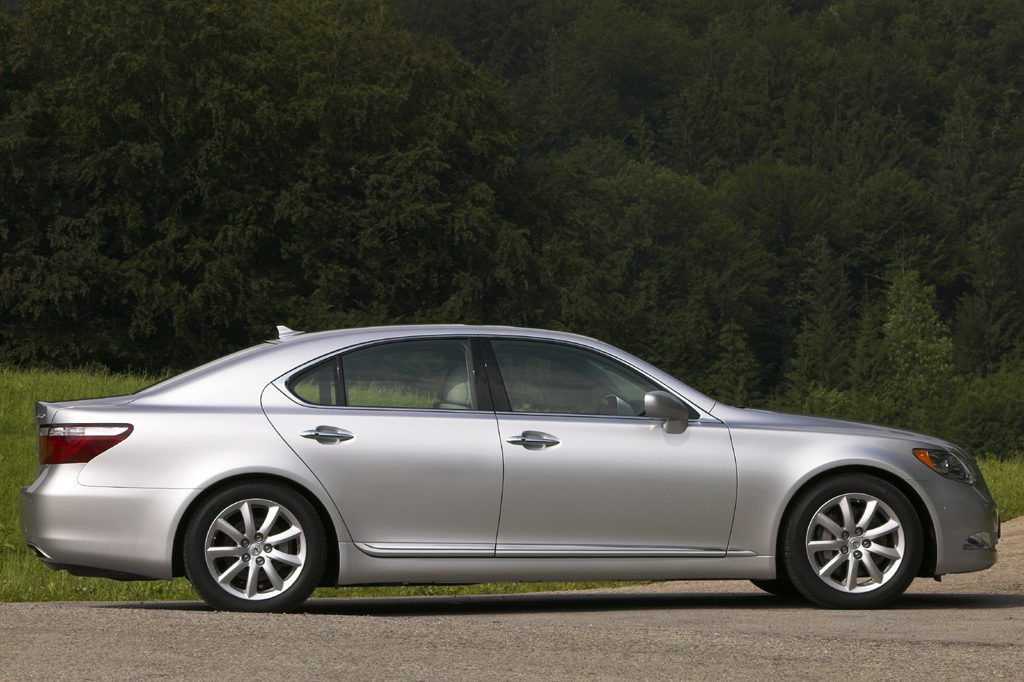 2008 Lexus LS
Pros:

Acceleration
Control layout
Quietness
Ride
Seat comfort

Cons:
Gasoline-engine LS base prices when new started below those of the Mercedes-Benz S-Class and Audi A8. Lexus's top sedan is less sporty and more comfort-oriented than those German rivals, but this Best Buy is outstanding in its own right in terms of power, refinement, standard features, and available gadgets. The hybrid LS 600h L ranks as a technological tour-de-force for Lexus, but in its lofty price range, most European competitors offer the cachet of a V12 powertrain.
Overview
Lexus redesigned its flagship rear-wheel-drive, full-size sedan for 2007. In the process, the LS gained a long-wheelbase body style, more power, the industry's first eight-speed automatic transmission, plus a host of high-tech features. Two models were offered: the regular-length LS 460, which was slightly longer and wider than the 2001-2006 version; and the LS 460 L, which added 4.8 inches of wheelbase and overall length.
A 380-horsepower, 4.6-liter V8 replaced the prior 278-hp, 4.3-liter V8, prompting a model-designation change from LS 430 to LS 460. At the same time, the eight-speed automatic transmission supplanted a six-speed automatic. Front side airbags, curtain airbags, and front knee airbags were standard. Rear side airbags were optional. Antilock braking, traction/antiskid control, and steering-linked headlights also were standard. An air suspension with driver-selectable firmness was optional on the LS 460 L. A keyless entry and starting system with pocket transmitter was standard, too.
LS buyers had plenty of choices. Option groups included the base model's Comfort Package, with heated and cooled front seats, heated rear seats, a heated steering wheel, and rear power sunshade. The base model's Comfort Plus Package added power rear seats, rear side airbags, and rear climate control. The LS 460 L could get a Rear Seat Upgrade Package that included a cooled rear console and four-zone climate control that reacted to occupants' body temperature. Also offered on the LS 460 L was an Executive Class Seating Package that changed the seating configuration to four passengers and added a retractable table, DVD entertainment, and a reclining, massaging right-rear seat with a seat-cushion airbag. A Touring Package for the LS 460 L included uprated brakes, an air suspension, and 19-inch wheels.
Optional on the base model and standard on the LS 460 L was a navigation system with a rear backup camera and a wireless cell phone link. It could be ordered with a premium audio system, with a 15.9-gigabyte hard drive to hold music files. Lexus's Pre-Collision Safety System was optional. Packaged with adaptive cruise control, it automatically tightened seatbelts and readied full braking power when sensors detected an imminent collision. Also available was Lexus's Advanced Parking Guidance System, which provided hands-free parallel parking. Rivals included the Audi A8, BMW 7-Series,and Mercedes-Benz S-Class.
Yearly Updates
2008 LS
Not long after the appearance of the redesigned LS 460 and LS 460 L, a hybrid (gasoline/electric) version of the flagship sedan debuted as a 2008 model. Named LS 600h L, it came with all-wheel drive and a whopping $104,000 pricetag. The LS 600 L came with a 389-horspower, 5.0-liter V8 and two motor generators for a total output of 438 hp. A continuously variable transmission (CVT) was used, and an air suspension was standard. So were the Rear Seat Upgrade Package and navigation system. The Executive Class Seating Package was optional. Also for 2008, the LS 460 L could get a suspension package, and the Touring Package added a sport-tuned Adaptive Variable Suspension.
2009 LS
All-wheel drive was made available on all models for 2009; it remained standard on the hybrid LS 600 L, and became optional on the LS 460 and LS 460 L.
2010 LS
The 2010 Lexus LS lineup received freshened styling, some new features, and a performance-oriented Sport Package. Newly available for 2010 were a lane-departure warning system that alerts the driver and can correct the vehicle's path if it drifts out of its lane. Also newly available were the Lexus Enform system with Safety Connect, an assistance system with convenience, safety, security, and emergency-response features. Available only on the rear-wheel-drive 460, the new-for-2010 Sport Package includes steering-wheel paddle shifters, sport-tuned air suspension, 19-inch wheels, Brembo-brand brakes, and unique trim.
2011 LS
The 2011 Lexus LS saw only minor trim changes following its modest model-year 2010 freshening.
2012 LS
The 2012 Lexus LS saw few changes.