Premium sporty/performance car; Built in England
2-door convertible
2-door hatchback
longitudinal front-engine/rear-wheel drive
Good condition price range: $14,900 – $123,400*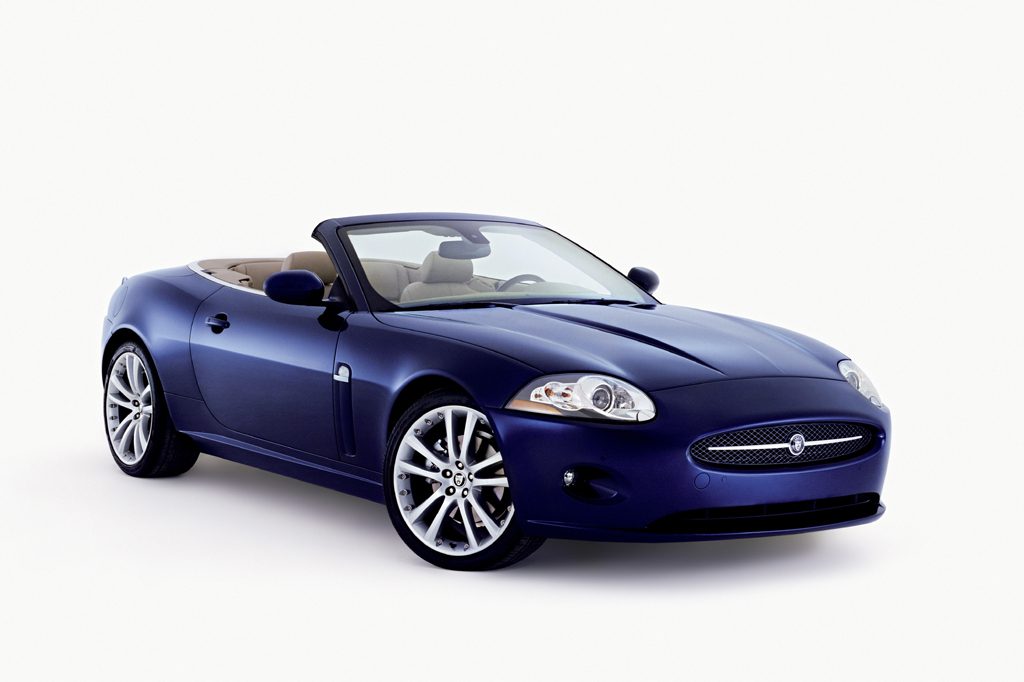 2008 Jaguar XK Series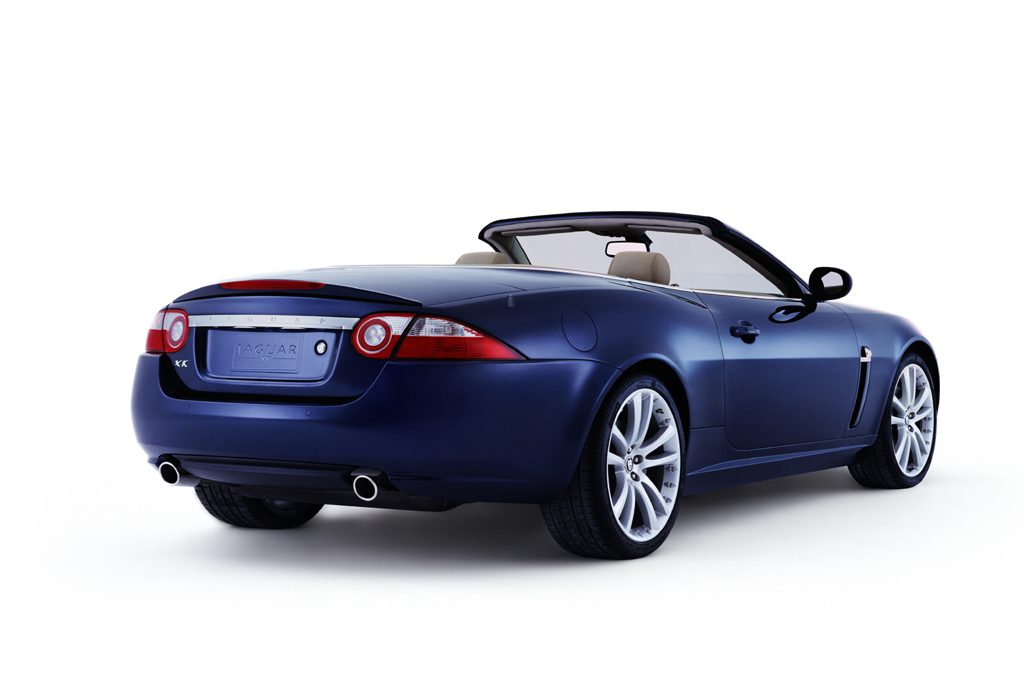 2008 Jaguar XK Series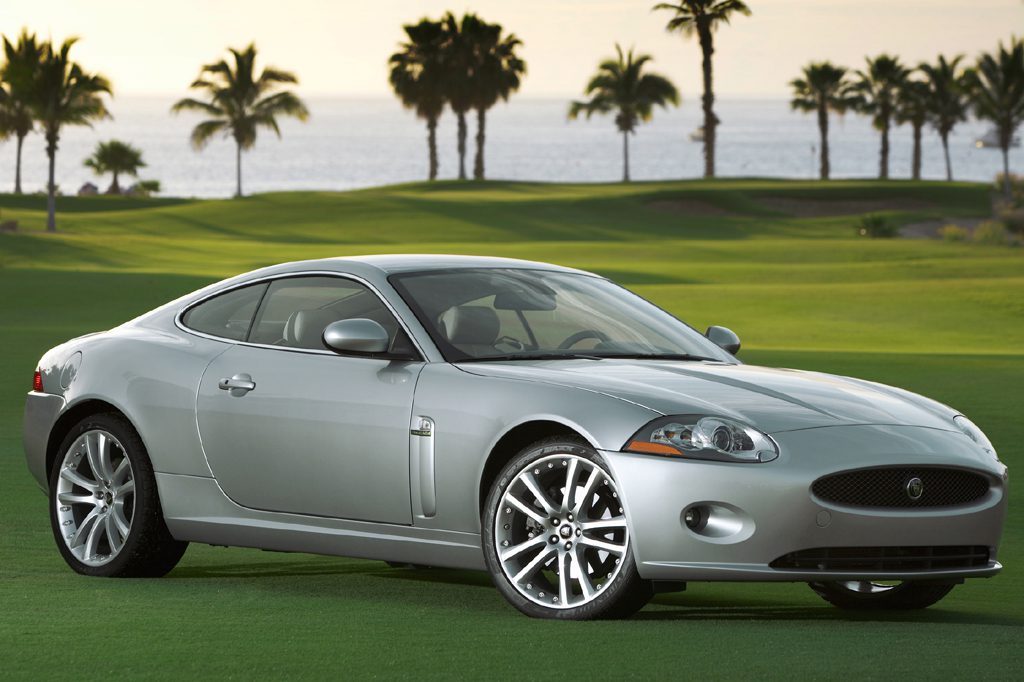 2008 Jaguar XK Series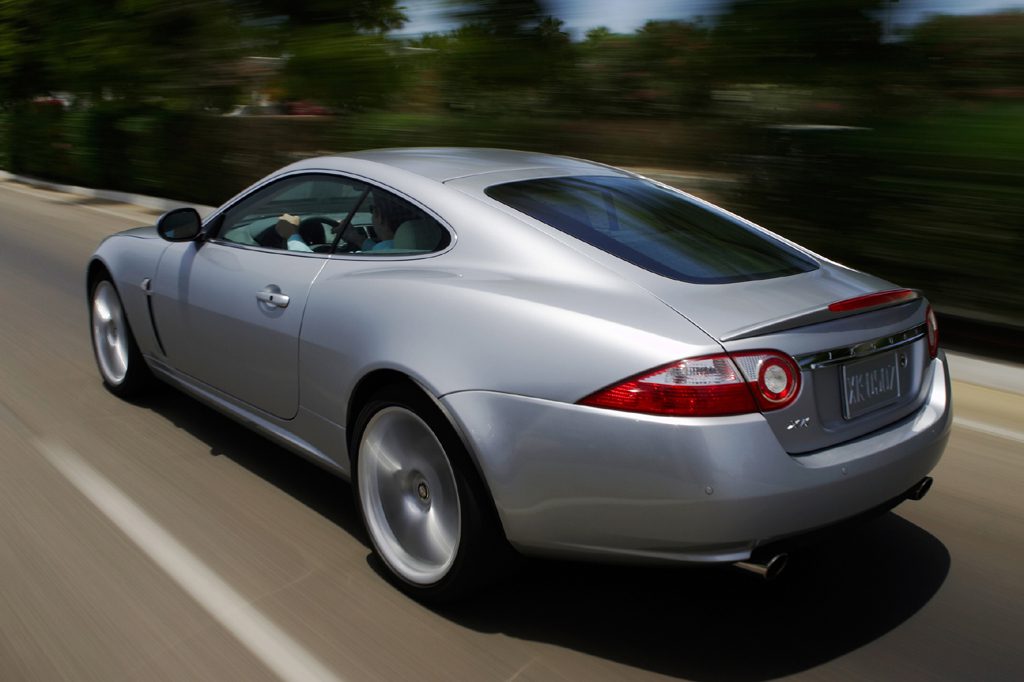 2008 Jaguar XK Series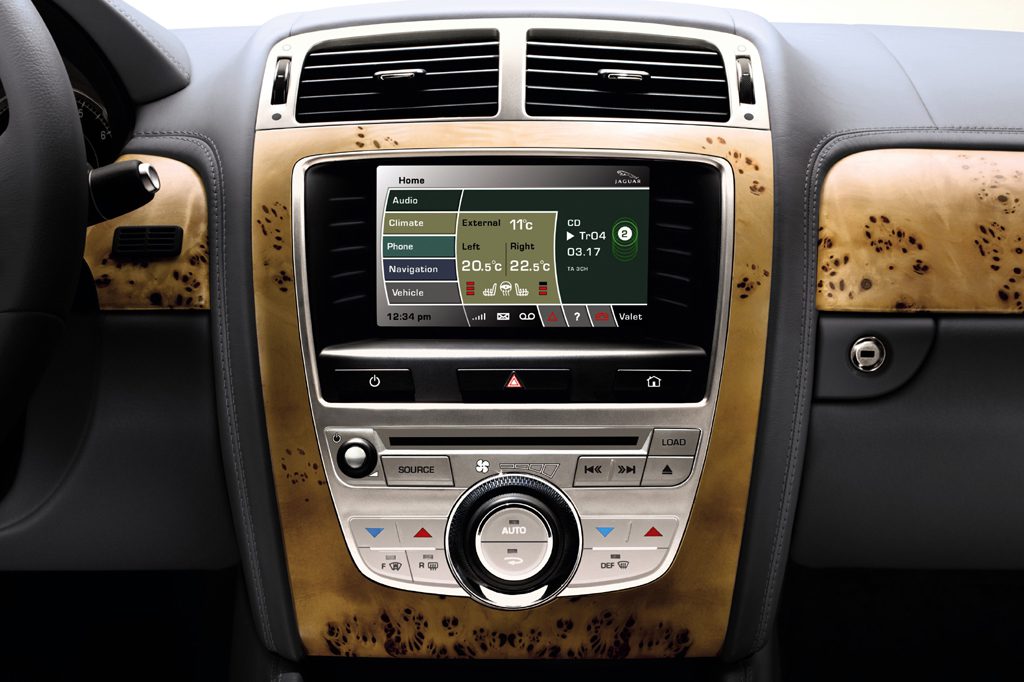 2008 Jaguar XK Series
Pros:

Acceleration
Handling
Ride (especially base models)
Seat comfort (front)

Cons:

Cargo room
Fuel economy (XKR)
Rear-seat comfort/room
An enticing blend of grown-up performance and sporty luxury earns the XK Recommended (2007-12) status. The XKR adds even more performance and sharper handling. Rivals such as the Mercedes-Benz SL and Cadillac XLR offer the security of power metal retractable roof, but the XK convertible's fabric top is well insulated and consumes less cargo room when folded. On the new-car market, Jaguar's base XKs slot attractively between comparable versions of the BMW 6-Series and the Mercedes-Benz SL500/550, while XKRs are significantly cheaper than an M6 or SL55. Resale values have trailed those of Jaguar's rivals, so used-car prices may be more appealing.
Overview
Jaguar redesigned its long-lived rear-drive sport coupe and convertible for 2007, with new styling and aluminum-intensive construction. The XKs retained V8 power and a four-seat cabin. They weighed some 300 pounds less than the steel-bodied 1997-2006 versions-despite being 7 inches longer in wheelbase, 4 inches wider, and 1-inch longer overall.
Coupes adopted a hatchback design with a hinged rear roof section, eliminating the prior trunk. Convertibles again used a power soft top with a heated glass rear window. The XK series kept its 4.2-liter V8, but base models now produced 300 horsepower-up from 294. Supercharged XKRs had a 420-hp engine, versus the prior 390-hp V8. Both retained a six-speed automatic transmission, but now with steering-wheel paddles for manual operation when desired.
Antilock braking, traction/antiskid control, and automatic-adjusting suspension were standard. The XKR had sport suspension tuning. All models had front side airbags that provided torso and head protection. Convertibles contained rear rollover bars, designed to deploy in an impending tipover. All XKs had a navigation system, wireless cell phone link, keyless entry and starting, and bi-xenon headlights. Adaptive cruise control was available. Rivals to the XK group included the BMW 6-Series, Cadillac XLR, Mercedes-Benz SL-Class, and Porsche 911.
Yearly Updates
2008 XK Series
A new XKR Portfolio option package included unique trim and high-performance brakes. During 2008, the Jaguar company in Britain was sold by Ford Motor Company (its longtime parent) to an Indian firm.
2009 XK Series
The XKR Portfolio, which was a new-for-2008 top-end option package, became a new model for this lineup of premium sporty cars. 19-inch wheels were now standard on base models.
2010 XK Series
The 2010 Jaguar XK lineup received more power from new engines that grew from 4.2 liters to 5.0 liters. The base engine went from 300 horsepower to 385, and the supercharged engine in the XKR went from 420 horsepower to 510. The XKR came with Jaguar's new Adaptive Dynamics suspension, which automatically adjusts firmness based on road conditions to balance ride and handling.
2011 XK Series
The 2011 Jaguar XK lineup gets a new limited-edition model, the XKR175 75th Anniversary coupe.
2012 XK Series
The 2012 XK Series received freshened styling and a new high-performance XKR-S model. It carried a 550-horsepower version of the XKR's 510-hp supercharged V8.
2013 XK Series
The 2013 Jaguar XK-Series was basically a 2012 rerun. The main news was the addition of entry-level Touring models priced below base XKs. A new "custom" trim option called the Portfolio Pack was available for the base and performance-oriented XKR models. The track-focused XKR-S returned for 2013 with U.S. availability limited to 100 coupes and 100 convertibles.
2014 XK Series
Jaguar's flagship sporty coupes and convertibles gained a super-limited-edition XKR-S GT coupe model for 2014, plus an optional Performance Pack that included an active exhaust system and special trim.