Compact SUV; Built in USA
2-door convertible
4-door convertible
longitudinal front-engine/rear- or 4-wheel drive
Good condition price range: $9,700 – $34,900*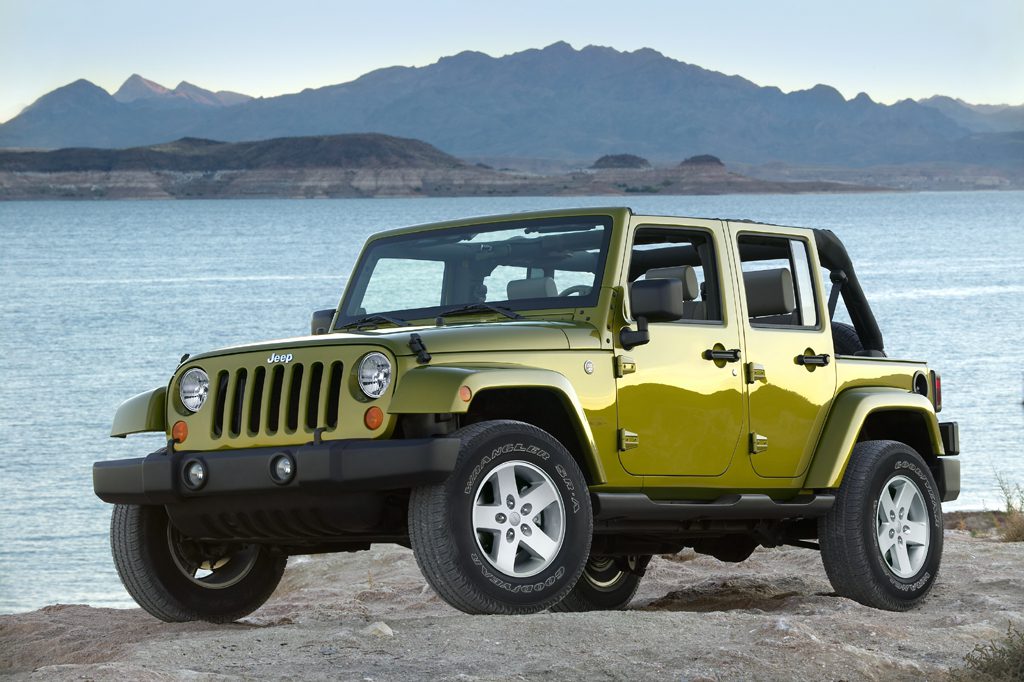 2008 Jeep Wranger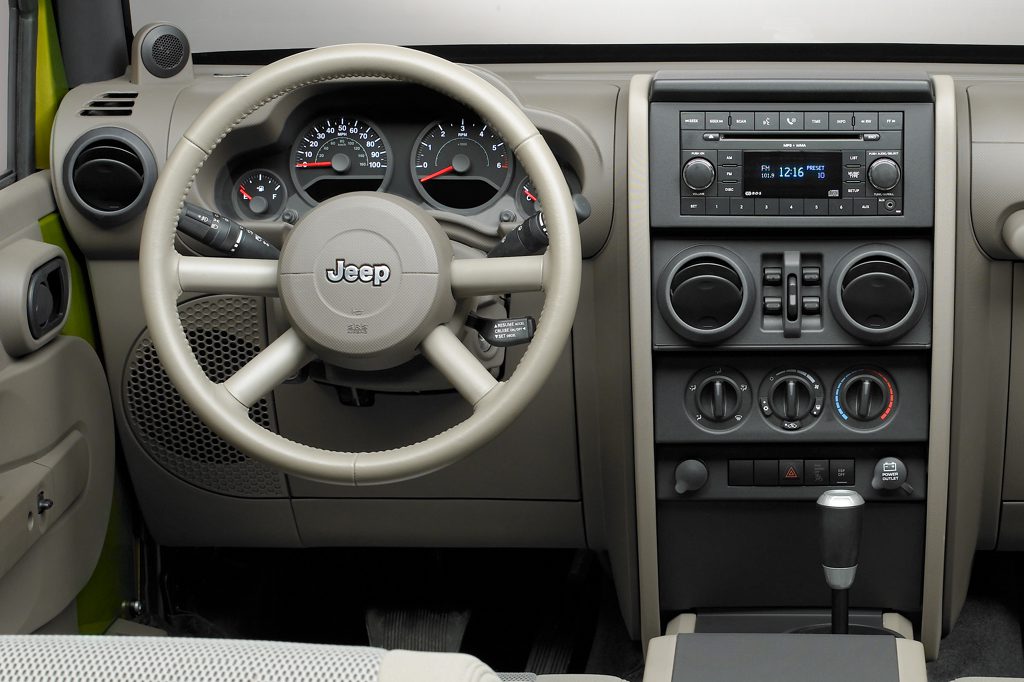 2008 Jeep Wranger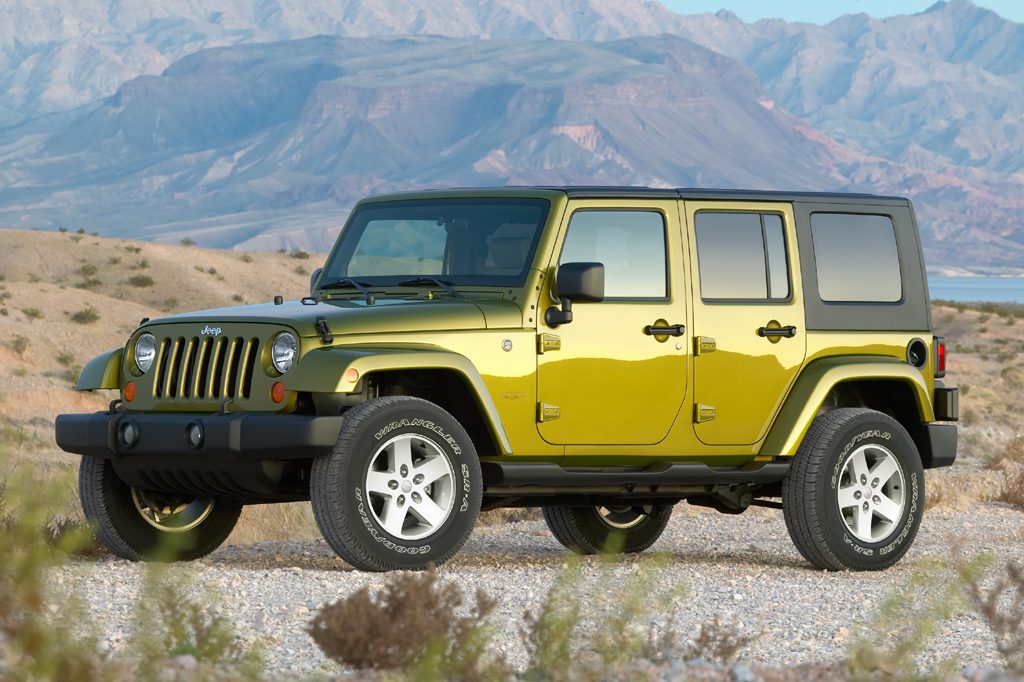 2008 Jeep Wranger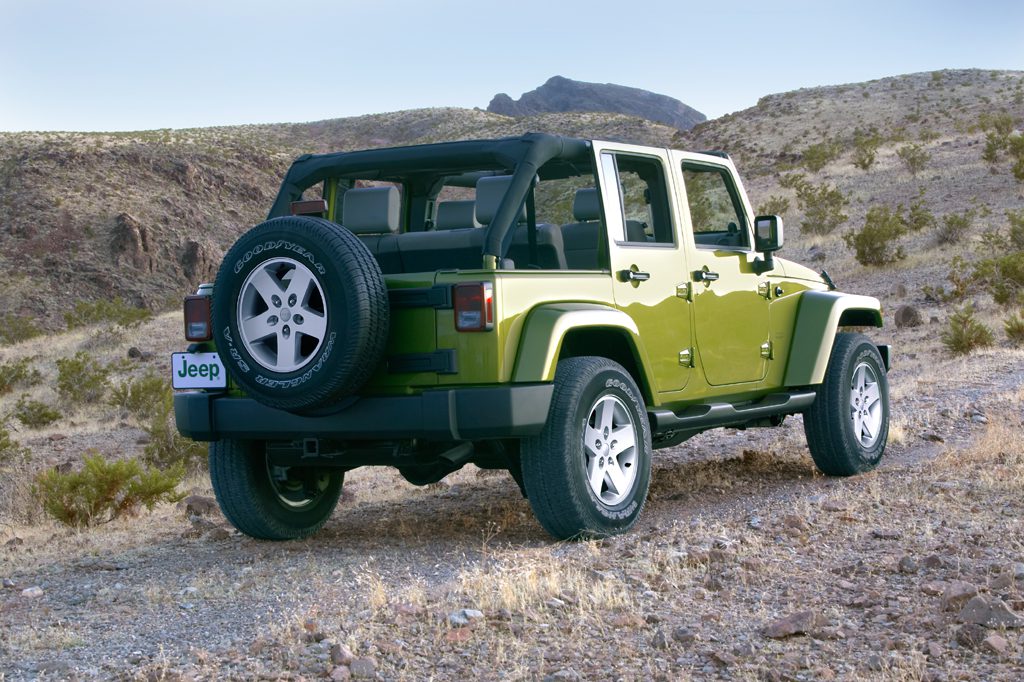 2008 Jeep Wranger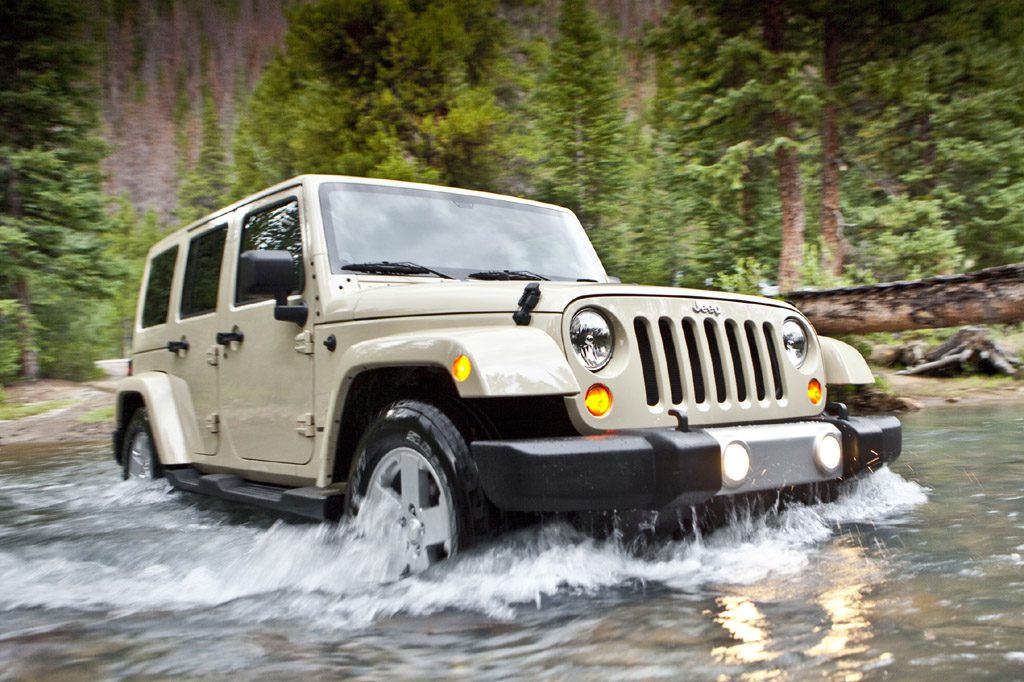 2011 Jeep Wrangler Unlimited Front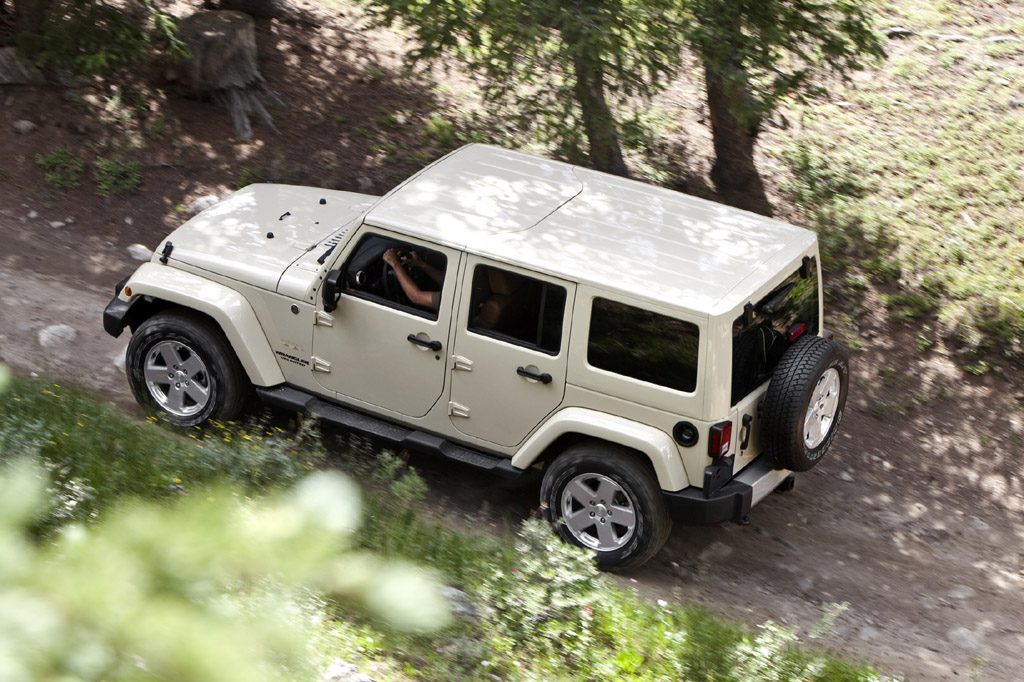 2011 Jeep Wrangler Unlimited Rear

2011 Jeep Wrangler Unlimited Interior

2011 Jeep Wrangler Front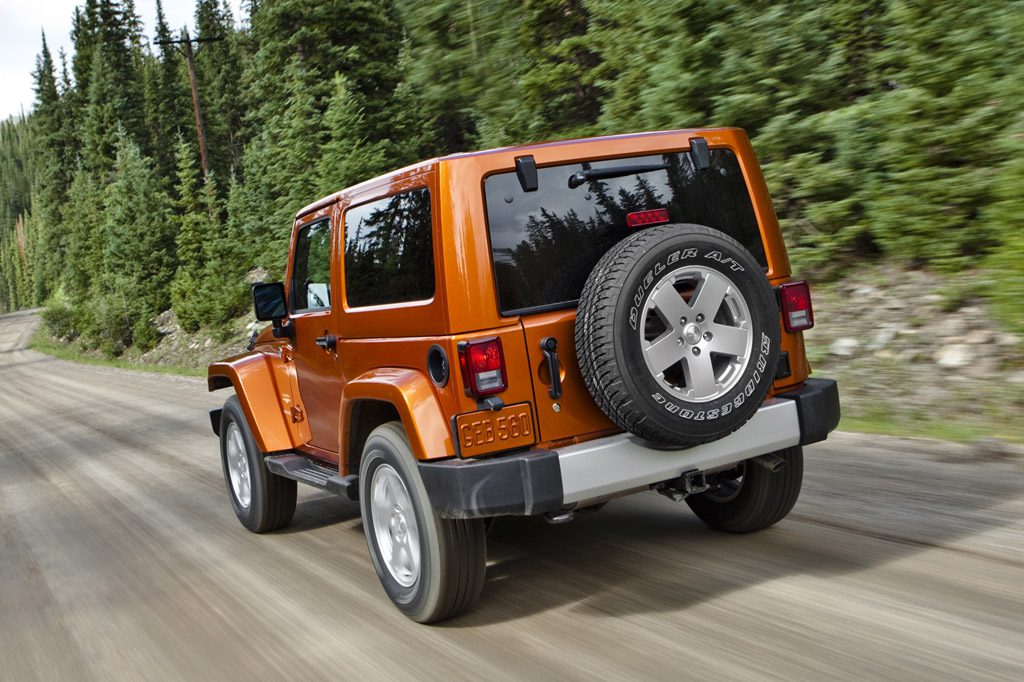 2011 Jeep Wrangler Rear
Pros:

Cargo room
4WD's Off-Road Prowess

Cons:

Acceleration
Fuel economy
Handling
Noise
Ride
Seat comfort (rear)
The 2007 redesign was the first in a decade for this SUV icon. While it improved Wrangler in many important ways, this Jeep remains a limited-purpose machine that's definitely not for everyone. Off-road, it's a finely honed tool. On-road, this is best considered a fun-in-the-sun runabout. Of course, that's just what some prospective buyers want.
Overview
Not only was styling revised on the iconic Jeep model, but the first four-door Wrangler debuted as part of the 2007 redesign. New safety features also appeared for this compact sport-utility vehicle, whose heritage dated back to World War II. Wrangler continued in two-door and in extended-length Unlimited versions, but the Unlimited now had four doors instead of two. It was longer than the two-door by 20.6 inches, in both wheelbase and body size. In addition, it seated five rather than four, and offered more cargo space. Both versions were about 5.5 inches wider than their 1997-2006 predecessors, and rode wheelbases longer by 2.0 inches and 12.6 inches, respectively. Wranglers also gained about 300 pounds.
All Wranglers were available with a folding soft top or a removable hardtop. X, Sahara, and Rubicon models returned. All had a 202-horsepower, 3.8-liter V6 that replaced 147-hp four-cylinder and 190-hp six-cylinder engines. A six-speed manual transmission was standard, with a four-speed automatic optional. Two-door models were four-wheel-drive only, but Unlimiteds came with either rear-drive or 4WD. Wrangler's 4WD system should not be left engaged on dry pavement, but included low-range gearing.
Newly standard were antilock braking and an antiskid system with rollover sensors. New options included front side airbags designed to protect head and torso. Other new options included power windows, remote power locks, and a navigation system. A height-adjustable driver's seat was standard on all but the X model. Available features designed for severe off-road use included an electronic-disconnecting front stabilizer bar, locking differentials, and off-road-oriented tires. Although the Wrangler is essentially one-of-a-kind, it competed against the Hummer H3, Suzuki Grand Vitara, and Toyota FJ Cruiser.
Yearly Updates
2008 Wrangler
A tire-pressure monitor became standard, and the Wrangler X was available with right-hand drive. Remote start was available this year, and a new Sahara Appearance Group debuted.
2009 Wrangler
For 2009, Wrangler added Jeep's Trailer-Sway Control, which activated the antiskid system if it detected a towed trailer was not following its intended path.
2010 Wrangler
For 2010, Wrangler added a redesigned soft top that was designed to be easier to open and close.
2011 Wrangler
The Wrangler and Wrangler Unlimited get redesigned interiors for 2011.
2012 Wrangler
The 2012 Jeep Wrangler received a new engine and new transmission. Replacing a 202-horsepower 3.8-liter V6 was a 285-hp 3.6-liter V6, while the available 4-speed automatic transmission was replaced by a 5-speed.
2013 Wrangler
The 2013 Wranglers got several updates, mostly centered on the interior and available soft tops. Front and rear seats were redesigned and there was new interior lighting. A new premium soft top used a nicer, easier-to-clean material. There was also a new limited-edition Moab model, several new exterior color choices, and fresh wheel designs for the Sahara and Rubicon.
2014 Wrangler
Both 2-door (Wrangler) and 4-door (Wrangler Unlimited) versions of Jeep's iconic off-roader gained special-edition Rubicon X and Freedom III models for 2014, along with option-package shuffling.