Exotic car; Built in
2-door convertible
2-door coupe
longitudinal front-engine/rear-wheel drive
Good condition price range: $NA – $NA*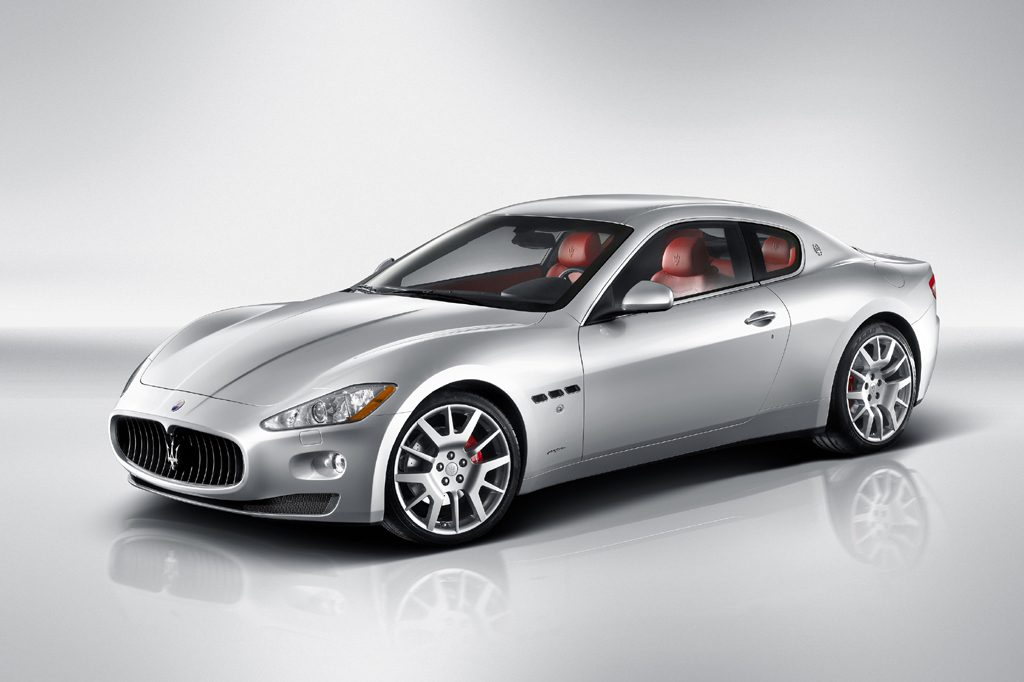 2008 Maserati GranTurismo Front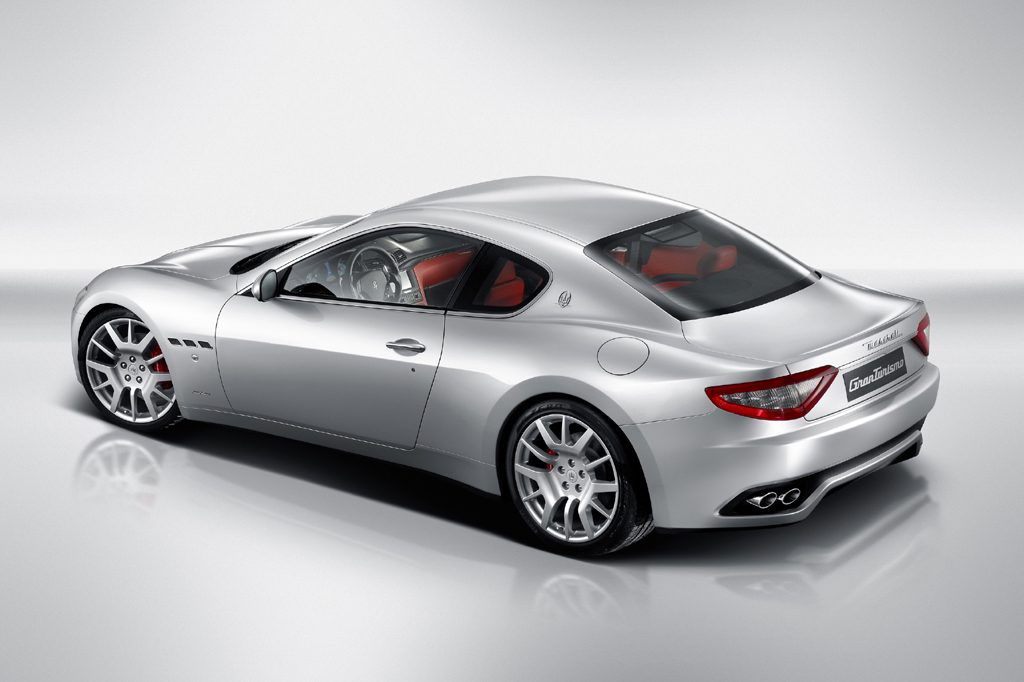 2008 Maserati GranTurismo Rear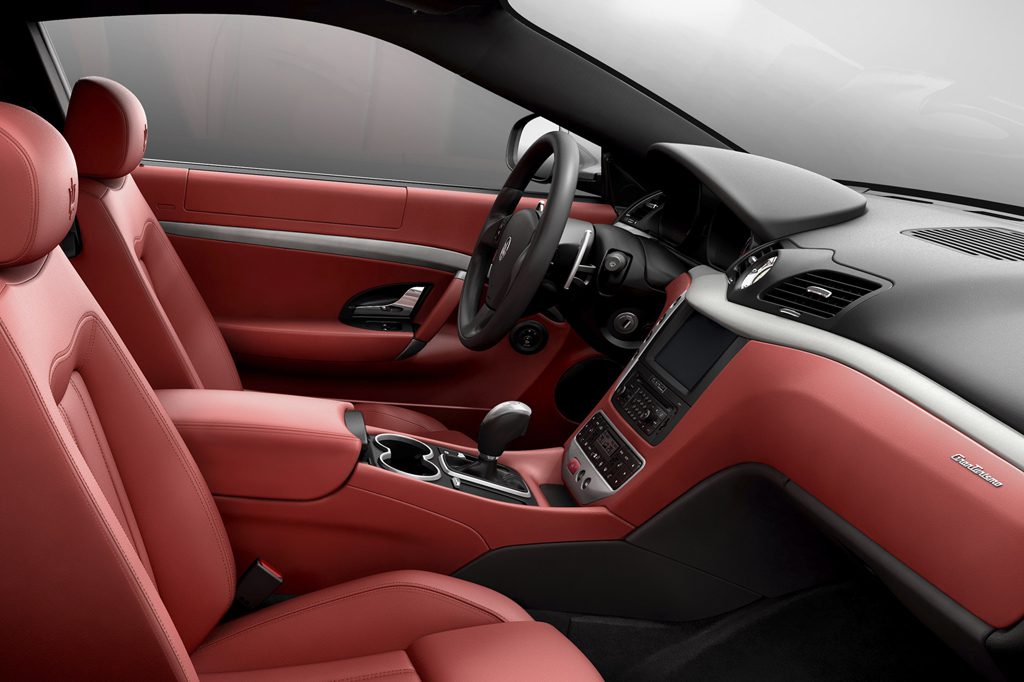 2008 Maserati GranTurismo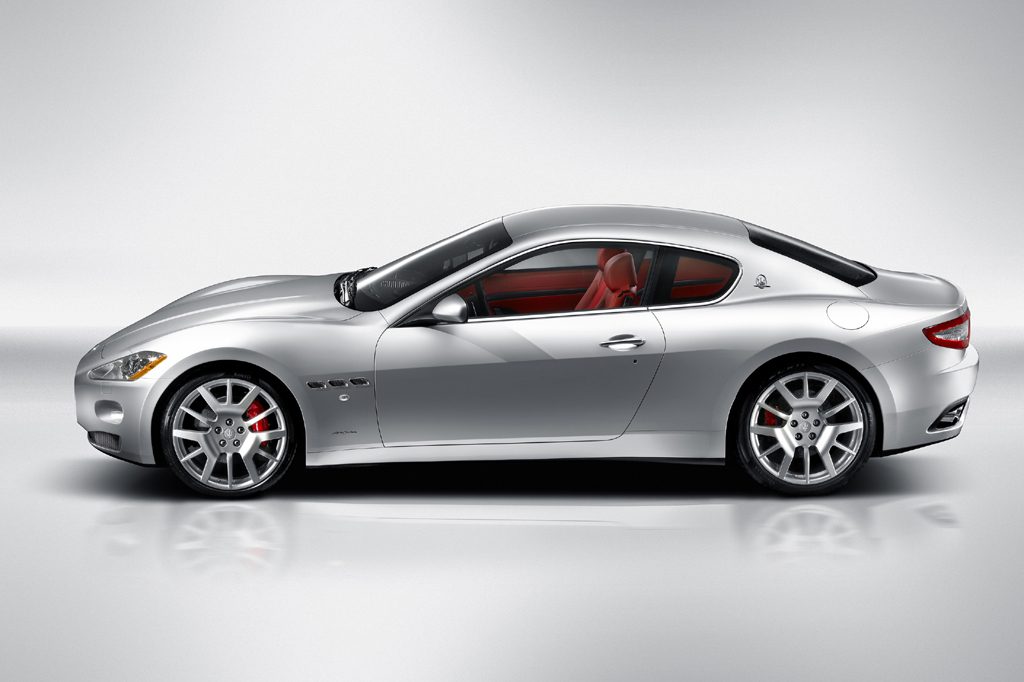 2008 Maserati GranTurismo Profile
Pros:

Acceleration
Engine noise
Handling

Cons:

Trunk space
Rear-seat room
Maserati has striven to be the "exotic daily driver," and GranTurismo fits that role nicely. This big coupe is as happy sitting in traffic as it is carving a twisty two-lane back road, and its magical engine note never rises to the level of annoyance. With new-car prices starting around $125,000, this big Italian coupe can be considered a strong value, to boot. Like most sports cars in this league, GranTurismos retain their value rather well, so a used example isn't exactly bargain-priced.
Overview
Maserati had been out of the U.S. market since 1991, until the debut of a GT coupe and Spyder convertible for 2002. Those sports cars lasted into 2006. A year earlier, the Italian automaker had placed its new Quattroporte sedan on sale, but a new sports car was in the works. Introduced for 2008, this four-passenger GranTurismo coupe shared much of its basic design with Maserati's far bigger Quattroporte sedan. The only powertrain offered on the GranTurismo was a 405-horsepower, 4.2-liter V8, coupled to a six-speed automatic transmission with steering-column-mounted shift paddles. Maserati claimed 0-60 mph acceleration in 5.2 seconds. Unlike most front-engine cars, the GranTurismo had a rear weight bias, which Maserati said improved handling. Standard safety features included antilock braking, traction control, an antiskid system, front side airbags, and front curtain airbags. All models had dual-zone climate control, adaptive bi-xenon headlights, and a rear obstacle detection system. Also standard were a navigation system, 10-way adjustable front seats with memory that powered forward to ease entry to the rear seats, and a power tilt-and-telescopic steering column that raised and lowered for easier entry.
Maserati's heritage dated back to 1914, but prior to World War II, the Maserati brothers built only race cars. After the war, they added road cars to the line. Maserati's sports car was often Ferrari's prime competitor. In 1997, Maserati was bought by Fiat, which also owned Ferrari. Today, the Maserati V8 engine is related to Ferrari's own V8. Maseratis have tended to be larger and less overtly sporty than their Ferrari stablemates. Although the company's cars are undeniably swift, Maserati has preferred to emphasize luxury grand touring–hence the model name. Maseratis also are less expensive than Ferraris.
Yearly Updates
2009 GranTurismo
A new top-of-the-line S model debuted in the 2009 Maserati GranTurismo lineup, with a 440-horsepower, 4.7-liter V8 engine.
2010 GranTurismo
A convertible joined the original coupe in the Maserati GranTurismo lineup for 2010. Only the coupe was offered in sporty S trim, with the larger V8 engine.
2011 GranTurismo
Few changes were evident on the 2011 Maserati GranTurismo. An adjustable suspension with Normal and Sport settings was standard on the base convertible and S coupe, but optional for the base coupe. A five-piece luggage set designed to fit the GranTurismo's trunk was available.
2012 GranTurismo
For 2012, the convertible version of the Maserati GranTurismo gained a Sport version with more horsepower and a firmer Skyhook active suspension. Special styling touches on the Convertible Sport included a black grille, dark-look trim, and redesigned, body-colored side skirts. Also new this year was an MC coupe with a more powerful engine and more precise handling than other Gran Turismo models. All engines were now 4.7-liter V8s. The previously used 4.2-liter was no longer offered. The S coupe and base-model convertible held a 433-horsepower V8. A 444-horsepower version of that V8 went into the Sport convertible and MC coupe. All used a six-speed automatic transmission with shift paddles mounted on the steering column. The MC's automatic transmission was recalibrated for faster shifts, and was optional on the S. That quicker-shifting automatic also went into the new Convertible Sport. According to Maserati, the S coupe could accelerate 0-60 in 4.9 seconds and had a top speed of 183 mph. The MC did 0-60 in 4.8 seconds and could reach 187. The heavier base convertible accelerated 0-60 in 5.15 seconds and had a top speed of 176 mph. The Convertible Sport managed 0-60 in 5.0 seconds.